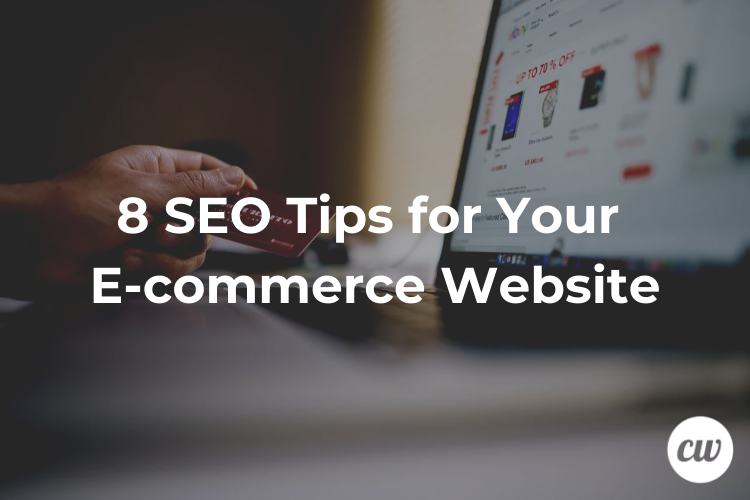 8 SEO Tips for Your E-commerce Website
Driving traffic to your website can be expensive and challenging, especially if you're not ranking in search engine results. Two hundred million people shop for products and services online. A majority of that around-the-clock traffic goes to listings on the first page.
A recent study found that, on average, moving just one spot up the first page of results increases your click-through-rate by 31 percent.
What Is E-commerce SEO?
E-commerce SEO is the process of making your online store rank as high as possible on the first page of search results for terms that your potential customers use. Targeting the right keywords, content strategy, and site architecture helps move your e-commerce store up the ranks.
E-commerce SEO services make you discoverable to search engines with well-placed product search keywords. An e-commerce SEO agency optimizes headlines, product descriptions, category, product pages, metadata, product names, domain names, blog content, internal link structure, and site architecture for search and user experience.
You can get traffic from paid advertisements on search results pages, but SEO provides better, cheaper, and longer-lasting results. Here are eight ways to build organic SEO for your e-commerce store.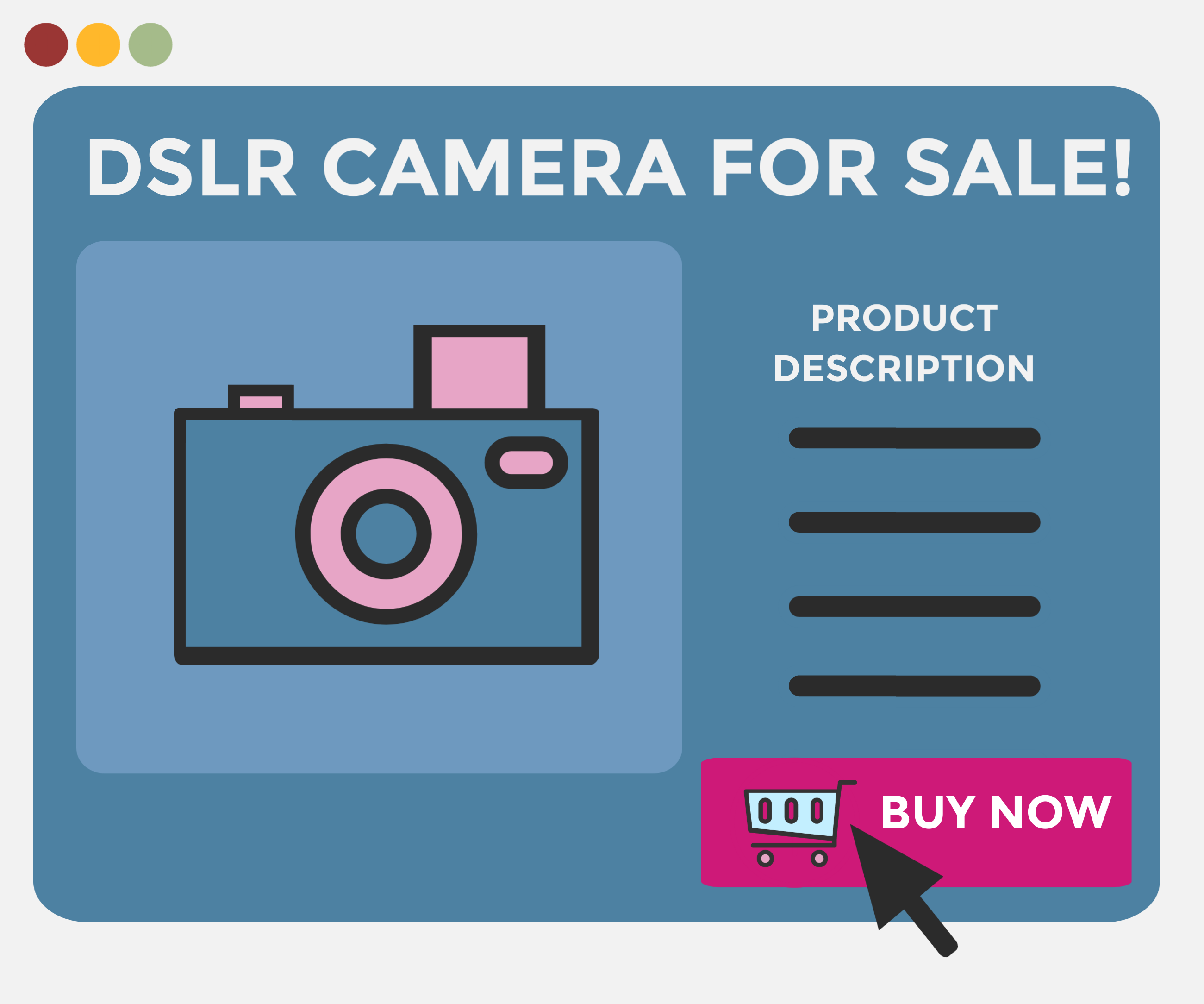 1) Unique & Engaging Product Descriptions
If you sell products also listed on other sites, copying product page content from the manufacturer will let you down in two ways. First, it will not stand out to the customer. Second, you're not the only site owner doing that. Search engines see it as duplicate content … and it lowers your ranking.
Writing unique product descriptions strengthens your brand, engages your audience, and informs your shoppers. They set you apart from competitors in a way that is meaningful for both search engines and buyers.
But wait! Before you rush off to write your stunning product descriptions … the most important first step is picking the right targeted keywords.
2) Choose Keywords that Target Buyer Intent
Keyword research is the foundation of every e-commerce SEO campaign. The keyword phrases you select will inform every SEO-related task on your website. They are paramount to success.
It's worth taking the time to select your target keywords. Use keywords that:
People are using and have keyword search volume in your market
Have less competition in the paid advertising space
Indicate clear buyer intent
Search Volume and Competition
Check out this in-depth report on selecting keywords for your e-commerce site.
Google has a free tool that shows you the search volume and market competition for specific keywords. It also suggests keyword possibilities based on search terms or web pages you submit.
Capturing Buyer Intent
While your fully optimized site will be a trove of valuable information to attract search engines and convert buyers, keyword phrases should focus on specific products and not information queries.
A phrase like "best radio for the beach" is an information search. This person is researching possible radios they might buy. They are likely to end up at a product comparison blog like this one. It is a great idea for a blog, but product pages call for targeted search terms.
A phrase like "ION Audio Tailgater" means the buyer has done the research and knows what they want. At this point, they may be shopping for the best price or quickest delivery. This user is closer to buying.
Product-focused keyword terms bring ready buyers to your site.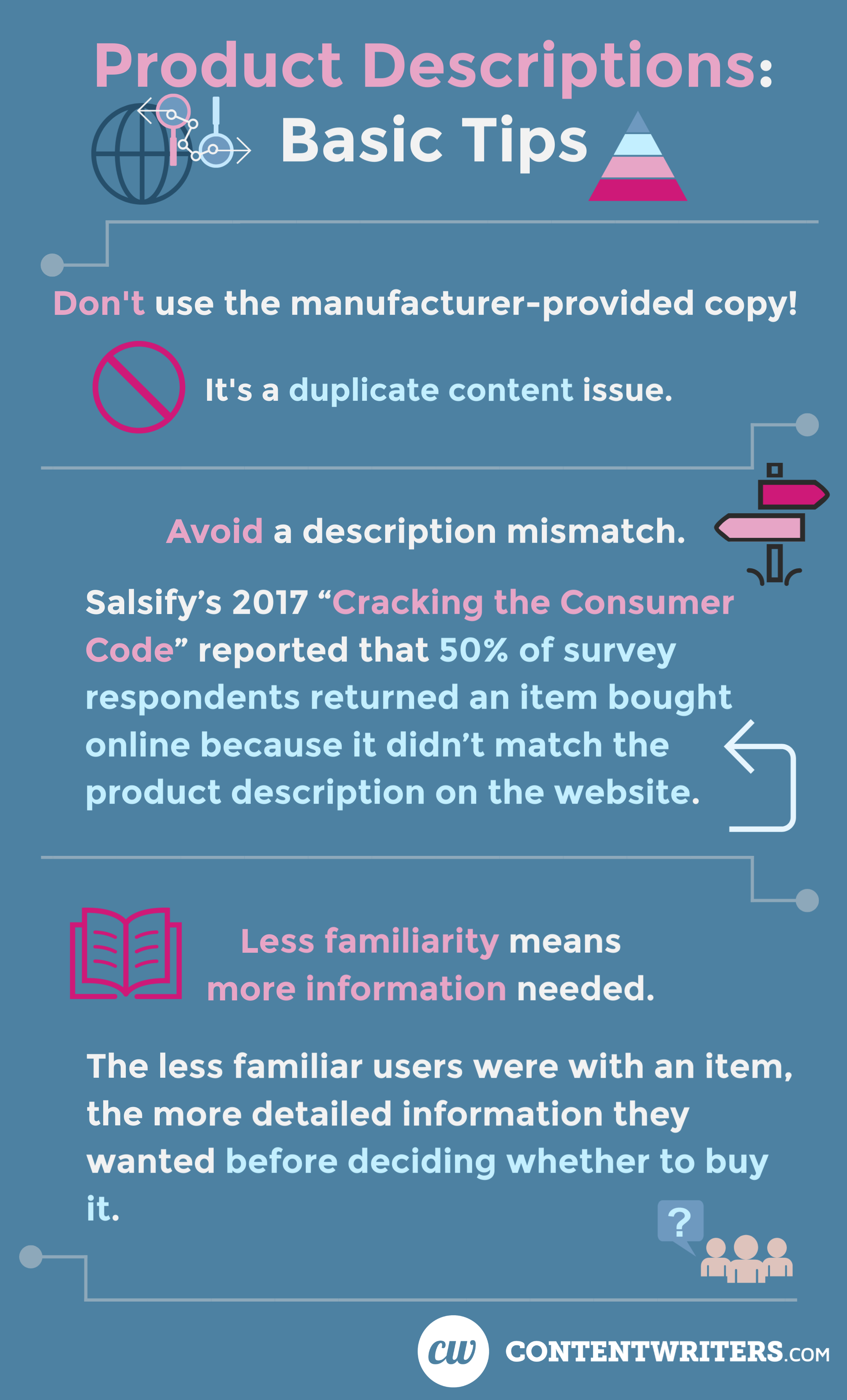 3) Optimize Content Everywhere
In e-commerce SEO, content reigns supreme. After all, Google and the other search engines are research tools. The more you write, the more opportunity you have to use your keywords and the easier it is for search engines to understand what your website sells.
Each page of your e-commerce website can be SEO optimized to help you rank, including:
Home
About
Category pages
Product pages
Product names
Blog content
Your blog is an opportunity to use variations of your target keywords for products and categories. These can include product reviews, how-to articles, useful applications, and product comparisons. A store that sells yoga clothing could host articles about yoga, meditation, creating a peaceful space, how to pick yoga clothing, how to pick a yoga teacher, benefits of practicing yoga, and more.
Category and Product Pages
Product pages are where sales are made. They are the lifeblood of your e-commerce business, and optimizing them is a high-priority.
Most category pages get straight to the products with no introduction and miss an SEO opportunity. Even a 300-word intro with 2-3 natural uses of your keyword will improve ranking.
Trends in e-commerce show that longer-form content ranks higher, with pages at about 2,000 words gaining the advantage.
Targeted and useful content of about 1,000 words on your product and category pages puts you in a position to get Google's attention. Reviews and product feedback can fill in the rest of the content.
E-commerce SEO Services Include Optimizing:
Product Name
Your product name is an excellent opportunity to integrate a keyword.
Metadata
On a search engine results page, the metadata is the grey descriptive text below the link. It influences the click-through rate, which improves rankings. A keyword in the metadata quickly confirms for buyers they'll find what they need on your website.
Also, Google bolds keywords in search results.
H1 Heading
The title tag, or H1 tag, should include the keyword.
Body Copy
Natural use of keywords in the content of your pages confirms for search engines the subject of your website.
The URL
Putting your primary keyword in the URL makes it readable and friendly to search engines.
Alt Text of Images
Not only are images important for your customers, but they also affect search optimization.
When you add your images to your product page, include the product name and keyword in the alt text. Search engines can't see your image, but they can read the alt text.
4) Mobile Optimization
Optimizing for mobile gets more important every year. Recent studies show that 52 percent of worldwide web traffic is mobile, and 51 percent of smartphone users discovered a new company or product while browsing their phone.
Google is prioritizing the mobile experience, because they pay more attention to your mobile than your desktop site. As e-commerce goes mobile, optimizing the mobile experience is essential.
A great place to start is Google's mobile-friendly tester tool.
5) Keep Site Navigation to Three Clicks
"Simplicity is the ultimate sophistication." – Leonardo da Vinci
Did you know the organization of the pages on your site affects search engine rankings? It also impacts your customer's experience. A clean site architecture makes it easy for visitors and search engines to navigate your store.
You want an easy-to-navigate website, especially on mobile. To create this, there are two "golden rules" to an SEO-friendly site structure:
Make it simple and scalable.
Starting from the Home page, any product should be available within a maximum of three clicks.
If you set up your categories well the first time, you won't have to tinker with the site architecture as your store grows. You can maintain a clear internal linking structure that is easy to follow — and not too deep.
6) Internal Links to Relevant Products, Categories, and Information
Link building helps improve the authority of your website. They serve two main purposes. Internal links:
Boost e-commerce SEO by showing how pages relate
Increase time on site by encouraging visitors to explore
Suggesting related products or offering links to information-rich articles draws customers deeper into your site.
Internal and external links are most effective for SEO when you design them for humans to enjoy. A natural use of links to provide engaging content will strengthen your e-commerce SEO.
7) Create Redirects for Out of Stock Products
Never simply delete a product or category from your website, even if you'll never carry it again.
Removing a page nullifies any links already out there on the web. You don't want to waste that organic traffic! Even if you don't offer that product, you may have something else for them.
Here are two strategies for discontinued products and categories:
Leave the product page up with a notice that it's discontinued. Add links to relevant products with easy-to-see descriptions right there on the page.
Remove the old page but set up a 301 redirect to the most relevant new page.
8) Incentivize Customer Reviews
Product reviews boost e-commerce SEO and increase conversion rates. The more reviews, the better.
Find ways to incentivize customers to leave reviews. Here is an extensive guide on using product reviews in e-commerce.
Reviews boost customer confidence in your product. Even bad reviews serve a purpose. If you have a higher-priced item that has great reviews and a less expensive item with mixed feedback, buyers will see the higher-priced item favorably.
Build Your E-commerce Traffic
Whether you take these steps yourself or hire an e-commerce SEO agency, implementing an SEO strategy takes work upfront. Once you rank, you can see a steady stream of sales with no recurring expense.
Effective keyword strategy and engaging, valuable content turn your e-commerce store into a sales machine. Find out what ContentWriters can do for your site.


Joan Weisman's strong research skills, SEO knowledge, adaptability of style and voice, and passion for staying current make her an asset for freelance web content, SEO, and copywriting.