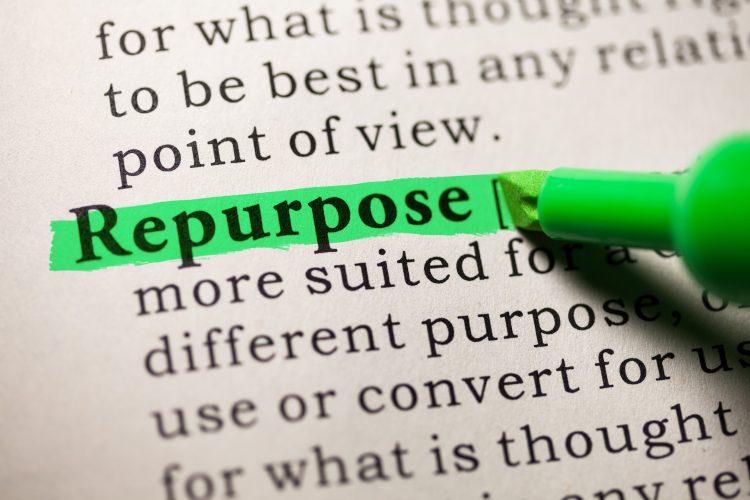 Repurposing Content: Should You Do It?
Взять займ на карту, без отказа можно во многих компаниях, в общем-то вариантов немного. Многие, кто не имеет необходимой суммы денег, ищут такие организации, которые выдают займы на карту онлайн. В качестве заемщиков могут выступать как физические, так и юридические лица. Вариант заключается в том, чтобы взять займ на банковскую карту. Перед тем, как с вами будут говорить о сумме mirziamov.ru кредиторы предлагают взять кредитную карту. Таким образом, вы сможете получить заем мгновенно. Вам даже не придется выходить из дома. Самый большой процент составляет процентная ставка. При этом, заем на карту можно получить сроком до месяца. В этом случае вам не нужно предоставлять документы, которые бы подтверждали вашу личность. Кредиторы могут потребовать от вас предъявить идентификационный номер.
Wouldn't we all like to have endless amounts of content at our disposal? Just think about all the marketing objectives you could accomplish with an abundance of well-written content. Unfortunately for most companies and organizations, the resources and manpower necessary to create a wealth of content isn't an option. With this limitation in mind, marketing departments turn to repurposing content as part of their marketing strategy.
Repurposing content is the process of transforming a piece of content into another form of content. For example, you could turn an eBook into a podcast, or a blog post into a video.
The question then becomes, should you repurpose your content? The answer is an overwhelming yes!
Repurposing Content Offers Multiple Benefits
Derek Halpern of Social Triggers states that content marketing isn't about creating extraordinary amounts of content regularly. "You don't have to create content, day in, and day out. You just have to work on getting the content you already have… in the hands of more people."
Repurposing content provides marketers with additional content to leverage, a greater online reach, and a better chance of achieving marketing goals.
More Content
When you write an article, what are you left with at the end of it all? One article.
However, it doesn't need to end there. Once that article is published, you can repurpose it into multiple forms of content, from podcasts to infographics. After doing so, you will have a wealth of content resources on multiple topics in your marketing toolbox.
Greater Online Reach
When you have more types of content to leverage, you have the ability to expand your brand's reach online. Instead of sharing the same article over and over again on the same platforms and websites, distribute your repurposed content and attract a new segment of your audience.
Better Chance of Achieving Goals
They say two heads are better than one, right? The same goes for content! The more content you have floating around the Internet and working in your favor, the better. With all of this content working together to spread your brand message and drive interested users to your website, you'll have a greater chance of achieving your online marketing goals.
What Content Should You Repurpose?
While repurposing content is an advantageous marketing approach, not all content deserves to be altered. Instead, you must be choosy about the marketing content you use in your repurposing strategy.
Evergreen Content
Evergreen content is defined by Search Engine Journal as "content that will always be considered up-to-date and that will always be of primary interest to the readers of your blog." Identifying your evergreen content and discovering ways to repurpose it is a great place to start. Since evergreen topics can stand the test of time, so will your repurposed content.
Don't waste your time creating repurposed content around topics that are outdated, fleeting, or will require significant updates throughout its lifetime. This is a waste of your time and resources and defeats the purpose of transforming your content.
High-Performing Content
Head to Google Analytics and identify your highest performing content. Start compiling a record of these pieces and get them ready to be repurposed! Clearly, these topics are attracting an interested audience, so why not expand on that success?
Low-Performing Content
Also, consider repurposing content that has yet to hit the mark. Whether the content has low traffic numbers or little engagement, repurposing it into another form of content can draw new eyes to it and rule out various performance issues such as the content type or topic.
Content Types
You don't have to change every blog into an infographic or every video into an article. There's a world of content at your disposal. Try using any of these content formats to reach a new audience and meet your marketing goals:
Blog Posts
Video Series
Social Media Posts
Interactive Content
Press Releases
Slide Decks
Contests and More
What content will you repurpose?


Anne is a copywriter and digital marketing specialist currently residing in the Greater Nashville area. Originally from New England, she leverages her three top talents (writing, marketing, and coffee consuming) for businesses and brands of all sizes across the globe.
Anne is a 2013 Marketing Communications/Advertising graduate from Western New England University in Springfield, MA. She credits her launch into writing to her legendary elementary school poem about pizza that wowed the judges and won the creative writing award in her school district.
When not writing or working on marketing campaigns, you can find Anne at a coffee shop, exploring somewhere new, or training in martial arts as a 3rd degree black belt.