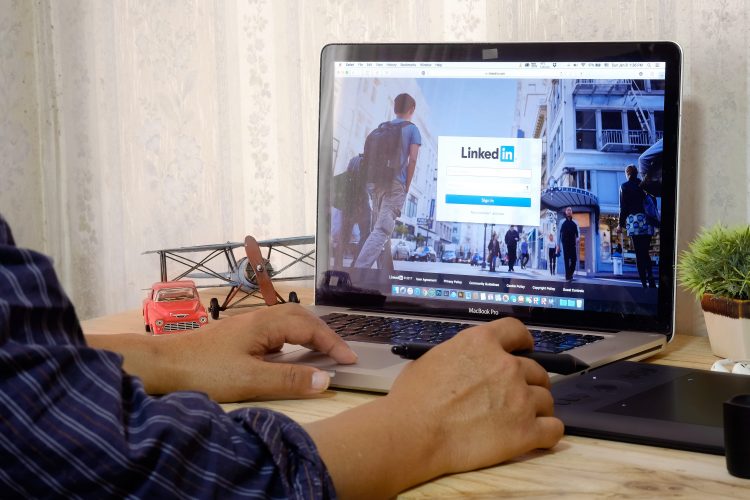 How to Write Content for LinkedIn
Professionals, B2B clients, and customers connecting socially on LinkedIn have very different content expectations than Facebook, Twitter, or Instagram users. Most of the platform's 500 million-plus users tend to prefer content offering insider insights and something relevant to their industry.
Even if you don't officially create a profile page on LinkedIn for your business, the platform sometimes automatically generates one. Unfortunately, such profiles are rarely all that compelling, or heavy on content.
If you're going to use LinkedIn content to present your brand's story, you'll get better results if you take the wheel and manage your own content. Boost your odds of producing something your intended audience will likely appreciate by keeping the following tips in mind.
Present a Mix of Short-Form and Long-Form Content
Content you write for LinkedIn can be as small as a short company update or single paragraph post. These shorter, bite-size posts are appealing to many LinkedIn users because they can provide some fun, insightful, or interesting tidbits quickly and conveniently in a matter of seconds.
You've actually got to pore over every word to weed out the filler and fluff and really make an impact with such posts. This means:
An attention-grabbing headline
Spitting out what you have to say right away (many busy LinkedIn users don't have time for a natural build-up)
A relevant keyword or two for SEO purposes (what's the use of cranking out something share-worthy if it's not easy to find on search engine results pages?)
Some regular LinkedIn users like to get a feel for what's important to a brand by gravitating towards more in-depth content. Long-form content can also satisfy the needs of users who prefer to use the platform to enhance their knowledge of their industry or your specific niche.
Please users who prefer something more substantial with LinkedIn articles and longer posts. In-depth content like this can include:
Case studies
Repurposed blog articles on relevant industry-related topics
Original articles exclusively available via your LinkedIn account
Series articles that break down more complex topics into easy-to-understand chunks
Add Visual Elements to Your Status Updates and Posts
Even on a more professional platform liked LinkedIn, users tend to pay more attention to visual content. Start with your status updates and posts.
Adding links to this type of content can encourage twice as many clicks. But if you throw visual elements into the mix, you could see a boost in comment rates as high as 98 percent!
Give your updates more pizzazz with a relevant image or an embedded video that illustrates or enhances your point. Stick to one image or video per post to minimize clutter (unless you are doing a longer article, where it makes sense to include more visuals).
Look for Opportunities to Engage
LinkedIn content is only going to be effective if it generates interest in your brand, enhances your reputation as someone knowledgeable in your industry, and encourages comments and shares. So, look for every possible opportunity to engage.
For instance, you might take a closer look at your comments. Actually respond to some of them to encourage interaction. You could also follow other businesses, brands, or top-level professionals within your industry. Doing so can also add more credibility to your content if they return the favor and follow you.
Use Questions as a Basis for Content Inspiration
If you notice that followers are posting similar questions about your business or in response to some of your content, go beyond simply posting quick answers. Use the questions and comments you're getting as a basis for new posts and in-depth articles.
For example, you might have a start-up with a unique business model some followers don't fully understand. If this is the case, produce more content that makes it easier for them to understand what you do.
Actively Promote Your LinkedIn Content
If an amazing LinkedIn post or article is written and nobody knows about it, was it really worth the effort to write it? The short answer to this spin on the "if a tree falls in the forest…" adage is "no" – at least not in today's socially connected world, where users have many choices with content.
Start with a "follow" button on your corporate blog and another one on your website. LinkedIn content can also be effectively promoted by:
Using your other social channels to announce new posts
Including links in your updates (add link titles and descriptions for more SEO power)
Using LinkedIn groups to draw more attention to your content
Promoting other people's content along with your own to tap into other follower bases
Using Pulse, LinkedIn's publishing platform, to get maximum exposure
Adding content to your publications list (you can even add a call-to-action to inspire clicks)
Paying to promote some of your content with sponsored updates
Yes, LinkedIn has a different purpose than most other social platforms. Even so, the one thing that's still the same when it comes to producing killer content for this platform is the need to keep presenting fresh, relevant words and images for your audience to discover and share.


Ken is a freelance writer currently living in the Pittsburgh area of Pennsylvania. Born in California, his fondness for writing dates back to elementary school writing contests and led to positions on both high school and college newspapers. He earned a degree in Journalism and Communications from Point Park University and did work in data entry after college before transitioning to a full-time career as a freelance writer. While his areas of expertise are marketing and health-related content, Ken is a versatile writer and enjoys exploring and researching a variety of topics. When not busy knocking out articles, he likes to spend time with friends, go for walks, and discover new and exciting things about the world around him.