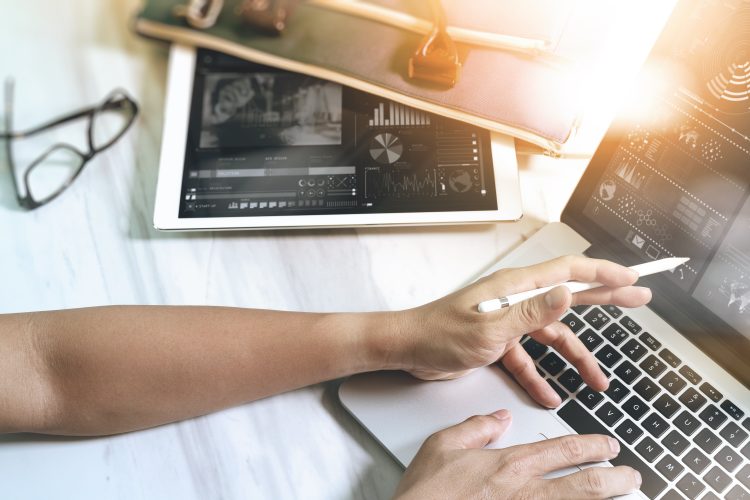 What is a Waterfall Content Strategy and Why Do I Need One?
All the best marketing tactics rely heavily on content creation. Yet over the long haul, being able to keep the constant flow of relevant, fresh, and useful information alive is exhausting. One effective way to keep your content marketing flowing is to infuse it with a waterfall content strategy.
Imagine the waterfall. At the top, there's water flowing from one source. It flows over the edge and spreads out into a wider spray of water to its destination below. Keep this visual in mind while translating that into content. You begin with something at the top – a major piece of content that can be the source of many smaller pieces of content that hit the mark as the waterfall hits the bottom of the falls.

James Carbary, founder of podcast agency Sweet Fish Media, writes that waterfall content is "created inside a defined structure that can fuel an entire content marketing strategy." Basically, it is a blueprint for repurposing and expanding upon content.
What is a Waterfall Content Strategy
A waterfall content strategy is taking a single substantial piece of content – a podcast, video, or ebook, for example – and outlining a breakout of expanded information or repurposed sections into independent content to be distributed and promoted. The material within the original source piece is used to create micro-content.
If your original source material is a four-minute video, here's what a breakout of your micro-content might look like:
Several short video clips (30 seconds to one minute) of just an interview or single aspect of the entire video.
Facebook posts that could link to the original video on YouTube or posts of the shorter clips.
A blog post about the video topic with back links and quotes from the video.
An email sent to prospects or customers with an embedded video clip and links to the full video.

How a Waterfall Marketing Strategy Helps Businesses with their Content
Gives content creators a framework from which to work efficiently.
Provides relief from the constant need to come up with something new.
Saves time and resources when pieces of content can be repurposed.
Establishes leadership on a topic within an industry by expanding on and adding depth to your content.
Allows for reaching a wide variety of media with related content that reinforces your message while expanding your reach.
Waterfall content strategy lets you use quotes, specific points, and other adaptable messages from your original content piece instead of continuously having to develop new content from scratch. Let targeted content pour out from over the top of the waterfall in a stream that will spread out over time through multiple media outlets.
Content marketers who feel the pressure of churning out quantities of content even when their creative juices are running dry are finding that a waterfall content strategy saves time, resources, and energy without sacrificing quality or quantity.
Why create a piece of content and then move on to another when you can repurpose it to give prospects and customers a deeper understanding and desire for your products and services?


Deborah was the kid who would rather write book reports and essays than play ball during recess. Although she didn't score many points with her peers, it did lead to her career creating content for TV, radio, print and new media for companies as varied as Dooney& Bourke, Panera Breads, Visa, SUNY Ulster and Hudson Valley Federal Savings Bank.
She is also a principal of small packages – a digital design company, and past partner/marketing director of whatis.com, the world's foremost reference on information technology. And, her love of food enabled her to become a contributing editor of both Gourmet Retailer and Food Distribution Magazines.
Deborah has a bachelor degree in fine art from the Hartford Art School, University of Hartford and a masters in higher education administration from Stony Brook University. When she's not writing, her love of quilting, furry animals, friends, and family sustains her.