Who is my content written by?
At ContentWriters (CW), we work with an expert team of professional freelance writers. CW's writers are all US-based, and are assessed through a rigorous vetting process which includes language proficiency testing, writing sample evaluation, phone interviews and test assignments. We individually match writers with assignments based on their background, credentials and writing experience so you can be confident in our product every time!
Can I continue to use the same writer?
If you are pleased with the content you received and want to continue working with the same writer, let our team know! CW is happy to accommodate this whenever possible.
When do I pay for an order?
All orders are paid for when they are placed. Once your payment information has gone through, we'll go ahead and assign your content to an expert writer.
Who owns the copyright on my CW order?
Once an order is approved and closed out, the copyright information is transferred over to the client. Feel free to use your material however you see fit!
Can I request changes to my CW order?
We are happy to revise a draft to better fit your goals. Each assignment includes at least 2 rounds of revision. Subscriber clients have the benefit of unlimited revisions! Please note that the revision request must stay within the scope of the original job order.
How long do we have to review content?
Your review period is determined by your account type. For clients without a subscription, revisions must be requested within 3 business days of content delivery. If you have a subscription with ContentWriters, you have the benefit of a 6- or 10-business day review period, depending on your plan. If you need additional time to keep an order open, be sure to contact the CW team!
Will my content be original?
Your content will always be original. All orders are screened through a plagiarism detection service to make sure your content is 100% unique.
How is my content delivered?
Once your assignment has been completed by our writer, you'll receive an email notification alerting you that the content is ready. You can also sign into your account on our site to directly view all of your content on your dashboard.
Do you supply images with my content?
If you need images for your content, don't worry! CW can provide you with high resolution stock photos in addition to your content. Additional fees apply.
Can I request changes after I approve an order?
Unfortunately, revision requests are not permitted once a job has been approved and closed out. Our writers are not paid until a job has been approved, and it is our policy that they are paid within a reasonable amount of time. To ensure that this policy is upheld, we ask that all requests are made within your review period. Each assignment has a clearly labeled review deadline.
What turnaround times do you offer?
If you need content fast, our quickest delivery is a 3 business day turnaround. If you're looking to plan ahead, content can be ordered up to 3 months in advance.
We divide our work into two delivery timelines: Standard and Expedited. Expedited is either 3 or 4 business days from today. Standard is any date between 5 business days and 3 months from today.
When will my content be received?
Your content will be delivered by 5pm EST on the delivery deadline you chose when you placed the content order.
Who can I contact for support?
If you have any questions, feel free to reach out! You can email us at [email protected] or call (212) 235-1103 to speak with a content strategist.
Questions?
Contact us by phone or email and we will get back to you as soon as we can!
Testimonials
The CW team is nimble and incredibly helpful. They not only help you execute on your vision, they truly endeavor to understand what your editorial needs are and how their team can best help meet these needs. They ensure the content CW is creating is not only engaging, but also purposeful.
Since the very moment we started working with ContentWriters almost 5 years ago now, we found them to be just great to work with. Their services have been vital to our growth and the constant support is why we continue to enjoy every single communication and have done for all these years.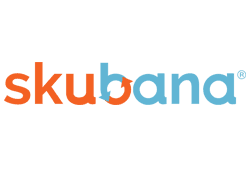 Matthew Rickerby Director of Marketing
ContentWriters have been such a help to our marketing team, they've created content that has helped us rank better for key search terms and have driven lots of organic traffic.

Chris Fasano Director of Marketing
We needed top notch quality writing and in volume, which ContentWriters provides for us week in and week out. We are very pleased with ContentWriters' work thus far.
Trusted by the World's Best Companies