Content Solutions for Enterprise
The ContentWriters team employs the best strategies, methods and tools to develop your content needs at scale. Our proprietary platform stores and organizes your company's content using content calendars and automated delivery to maintain an agreed upon schedule. Our platform offers the ability to access your documents, change them and distribute them as you desire.
Achieve Your Content Marketing Goals
Enterprise companies work with us because they know they will achieve their content marketing goals through our systems and solutions. From free topic pitching to high resolution images and rapid turnaround capability, we empower enterprise companies with creative and unique content. Let our team make your life easier by ensuring that all of your content needs are taken care of.
Gain Access to a Vast Network of Expert Writers
We have over 5,700 expert writers who understand that your content needs to relate to your audience while being original, well-organized, and on brief.
Here are just a few of the additional benefits our enterprise clients enjoy:
Free topic pitching so you can have fresh ideas every time
Brand voice creation to help you nail down your brand and build your audience
Dedicated account manager to ensure your needs are met
Seamless content platform to secure timely delivery in multiple formats
Manage High Volume Orders with Ease
Our platform was built to handle high volume orders in customizable combinations. Whether you need 100 product descriptions, 20,000 blog posts, or 100 Facebook posts a week, we have what it takes to scale your projects. We have a 98% content acceptance rate from our enterprise clients.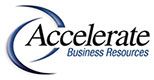 Monika Barakat
"I was looking for flexible writing resources as a well-needed addition to my team for a while when I came across ContentWriters. The service seemed promising, but I was not sure if it would meet my needs and expectations since my writing needs were so diverse and crossed many industries. After handing off a "test" assignment to ContentWriters, I was pleasantly surprised to see that the writer assigned to my project nailed the assignment and delivered before the deadline. I now work with ContentWriters on a regular basis and have used a variety of their writers. I am never disappointed with the results and consider them to be my extended team."

Mark Regazzi
"ContentWriters proved to be one of the best decisions I made while starting up my new law firm. Not only did the staff produce excellent quality work, they also exceed deadline expectations and enabled my new company to launch our website months earlier than would have happened otherwise. I whole heartedly endorse ContentWriters for their quality, value, and amazing team of professionals."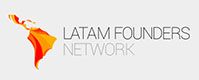 Pam Grannoff
"Excellent and easy to use service. ContentWriters has worked with me to customize the perfect content for our readers by turning our interviews into interesting and thought provoking original content. Articles are produced in a timely manner and making edits is easy, I would definitely recommend ContentWriters to anyone seeking quality articles or other written content."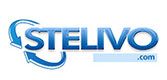 Oliver Cozzi
"ContentWriters has gone above and beyond the call of duty when it comes to my website content. The subject matter of my content needs a writer with special skills, and ContentWriters delivered. I'll be working with them for a long time."

Charlie Patel
"As someone who operates multiple companies that require a solid online presence, as well as helping numerous brands with their digital marketing efforts, I know the value of high-quality content. Though, just like many busy entrepreneurs who are focused on their core business, the time, resources, and cost associated with putting together a proper content marketing plan and its execution are simply out of reach. That's the problem ContentWriters.com solves for me and my companies. They fill the role and responsibility of content marketing exactly to my specifications. Our partnership allows me to focus on other aspects of my businesses while they help us deliver valuable content that drives bottom-line results."

Sree Alangad
"ContentWriters was prompt and knowledgeable about what was necessary for the blog posts. They understood my requirements. The whole process was streamlined. I loved it."