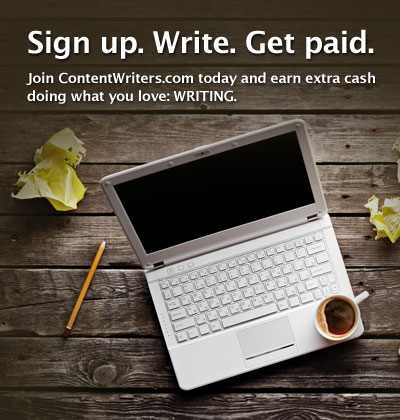 Testimonials from our Writers
"I have done freelance writing for a handful of different companies; and Content Writers is, by far, one of the best. The CW team always provides clear direction and meaningful feedback regarding assignments. And once a project is complete, CW is quick to get client approval and deliver timely payment."

– Shad W.
"Content Writers has been an excellent addition to my freelance portfolio providing me the consistency and freedom to earn more in the online marketplace. It's been an exciting experience from the start."

– Mary L.
"Writing for CW is a great experience. The assignments are interesting and the CW staff provides comprehensive instruction and around the clock support. The process is seamless. Looking forward to the next assignment."

– Corinne R.