ContentWriters Helps ScriptSave Boost Traffic With Authoritative Content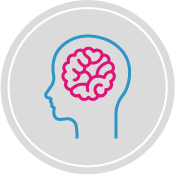 "CW provided content by pharmacists, physicians, clinical social workers and registered dietitians that has helped drive traffic to our website and content for our nutrition apps that is authoritative."
- Steve Asmussen, Marketing Brand Specialist, ScriptSave
Executive Summary
The ScriptSave WellRx team needed SEO content to drive traffic to their website and increase engagement within their nutrition apps. The marketing team was looking to create authoritative articles written by credentialed subject matter experts.
After working with ContentWriters, ScriptSave experienced:
Better consumer experience via relevant content
Improved consumer engagement on the ScriptSave app
Increased site traffic
About
ScriptSave WellRx helps people save up to 80% on common prescription medications, provides adherence tools, and makes it easy to manage prescriptions and refills. The mobile app also provides nutrition information to help members live healthier lifestyles.
Challenges
With a small staff, ScriptSave struggled daily to fill its website and app with the content needed to drive search engine rankings and increase traffic.
The marketing team was looking for search engine optimized content written by credentialed experts to add credibility to their site and enhance EAT.
Sourcing, hiring, and training the writers needed to achieve their goals was not something the ScriptSave team had the bandwidth to do on their own.
Steve Asmussen, Marketing Brand Specialist at ScriptSave, said he and his colleagues had looked into other content agencies, but those were either out of ScriptSave's budget, or Asmussen had concerns about the quality of work they could provide.
"One of the CW competitors had just been bought out by Fiverr, which was a non-starter for us. Another was charging as much per article as we pay CW per quarter."
-Asmussen
How CW Helped
Since Google algorithms favor authoritative content written by proven experts in medical, healthcare, and wellness fields, ContentWriters hand-selected a team of pharmacists, physicians, clinical social workers, and registered dieticians to work on ScriptSave's content.
The ContentWriters team trained these writers on ScriptSave's target audience, preferred style and tone, and brand voice. Once the basics were covered, the team worked with the writers to pitch topics that were relevant and engaging to ScriptSave's audience.
After stocking the website and app with expert content, the ContentWriters team worked with ScriptSave's SEO consultant to create deeper dives, enhancing the customer journey and serving up more relevant content to consumers.
The Results
Bylined articles written by ContentWriters improved search engine rankings while driving traffic to the website and in-app content. ContentWriters recommends this content type for heavily regulated industries to improve authority, retention, and conversions. CW was happy to see ScriptSave recorded a boost in their KPIs.
In addition to the content's impressive performance, CW's dedicated account management team made content creation efficient and stress-free.