Skillsoft Sees High Download & Usage Rates with eLearning Content Written by ContentWriters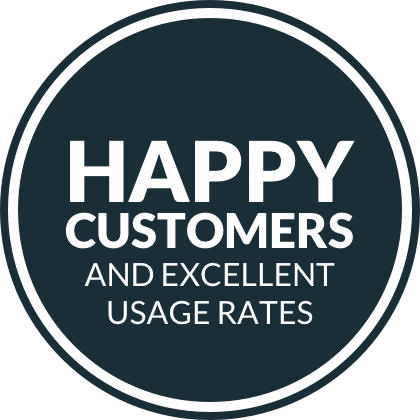 "CW provided exactly what I was looking for: high-quality content in a timely manner to meet our goals and deadlines."
- Amy Cantin, Content Development Manager, Skillsoft
Executive Summary
Skillsoft needed high-quality content for their learning experience platform and talent development products, which include courses, videos, books, and other resources. Management didn't want to spend a lot of time on editorial development. They needed writers and editors that could take a task and run with it.
Content produced for Skillsoft by CW:
Garners excellent usage rates.
Consistently meets editorial standards.
Leads to high levels of customer satisfaction.
About
Skillsoft offers a catalog of courses, resources, and step-by-step training to help companies unlock the potential in their workers. The company's engaging content and powerful technology platforms drive business impact for modern enterprises.
Thousands of leading organizations across the world, including Fortune 500 companies, trust Skillsoft for learning and talent management.
Challenges
Prior to hiring ContentWriters, Skillsoft had worked with other content agencies. Their work needed a lot of editorial intervention and their writers required more guidance than Skillsoft's Amy Cantin expected – or had time to offer. It was time-consuming for Cantin to request revisions or edit the work so that it would fit Skillsoft's templates and editorial standards.
Cantin wanted a team of writers who could work independently and create engaging content that would be well received by the management team and Skillsoft users.
"I needed a vendor who could jump in with both feet, work with our templates, and offer solid, quality content."
- Amy Cantin
How CW Helped
The CW team put some of their best writers on the job to develop eLearning content with minimal direction and guidance from Skillsoft. CW saved Skillsoft time, money, and stress while providing high-performing content.
"ContentWriters delivered exactly what I was looking for in terms of both content and quality… They do a terrific job."
- Amy Cantin
The Results
Skillsoft management was thrilled with the results generated from CW content. The editorial content provided matched their templates and company standards for depth, quality, and accuracy.
Most importantly, the content helped solidify Skillsoft's reputation as a top content provider for leading organizations.