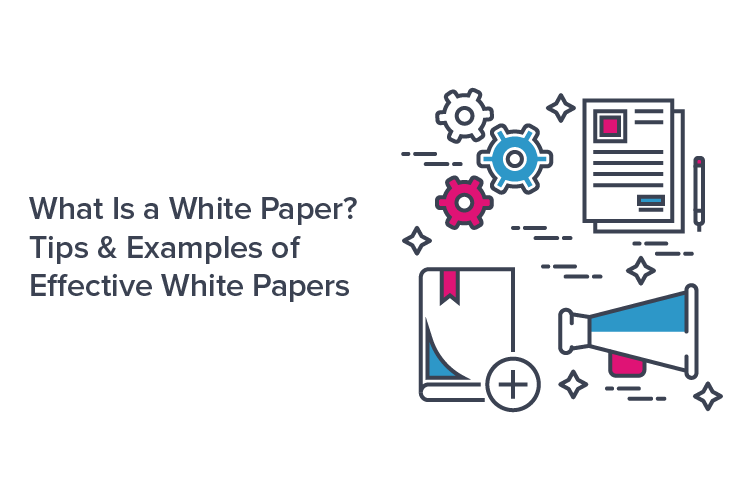 What Is a White Paper? Tips & Examples of Effective White Papers
What are white papers?
They're not just PDFs or infographics that companies use for thought leadership on a specific topic.
They're one of the most effective ways to reach your target audience and need to be an integral part of your marketing strategy.
When used as part of your content marketing campaign, they can be incredibly effective in attracting potential customers.
Effectiveness of White Papers
If you've been in business for a while, you've likely come across dozens of white papers in your industry.
They can range in length from dozens of pages to just one.
But, white papers aren't what they used to be.
Their goal is to still promote a business' products and services, but now they go above and beyond.
They provide prospective customers, particularly in B2B markets, with valuable, specialized information that they should be enthusiastic about sharing with professionals in their network.

A few years ago, white papers were nothing more than long publications and documents that listed all the benefits of a product or service.
Some would include case studies that would show readers that the product or service promoted was effective in solving whatever problem they were experiencing.
Usually, these white papers were boring.
(And let's face it. They still kind of are).
Most consumers weren't thrilled to read them and they definitely wouldn't consider them something exciting and worthy of sharing with others.
However, in recent years, forward-thinking businesses and content marketers analyzed what made white papers so dull and ineffective and reshaped the way that white papers were written, structured, and delivered in order to speak to potential customers on their terms.
Instead of marketing to consumers, businesses started marketing with them.
Though this type of publication has been around for decades, it's still used by about 79% of B2B marketers.
Today, the sign of a good white paper is its ability to resonate with a target audience in order to solve a particular problem.
What a White Paper is in B2B Markets Today
In news that will come as no surprise to anyone, white papers need to be visually appealing.
Generally, there should be relevant images, graphics, or other designs that resonate with a target audience.
The more visually appealing, the more likely they'll get shared on social media channels and through company email chains.
Also, the title should be direct, large, and bold and in keeping with the organization's brand and tone.
The idea is that when people pick up a white paper, they immediately know what they will read inside of it.
White Paper Priorities
The title should also be engaging.
It doesn't simply point out the results of a study or analysis of a pain point, but it should give someone hope for a solution.
When white paper writers come up with the title, they think about what will make consumers want to read it.
White papers may still be long, but they shouldn't be the drawn-out, repetitive and dull text you may remember from years ago.
Now, the text is broken up with subheadings and insights through visualized data.
Since most people, even in B2B markets, like to skim, subheadings and graphics help break up large chunks of text.
However, the purpose of a white paper shouldn't be a sales pitch.
Introducing a specific business's solution as the definitive one should come at the end, preferably after a reader has been thoroughly convinced by the paper's findings.
These products and services should complement the information delivered in the first part of the white paper.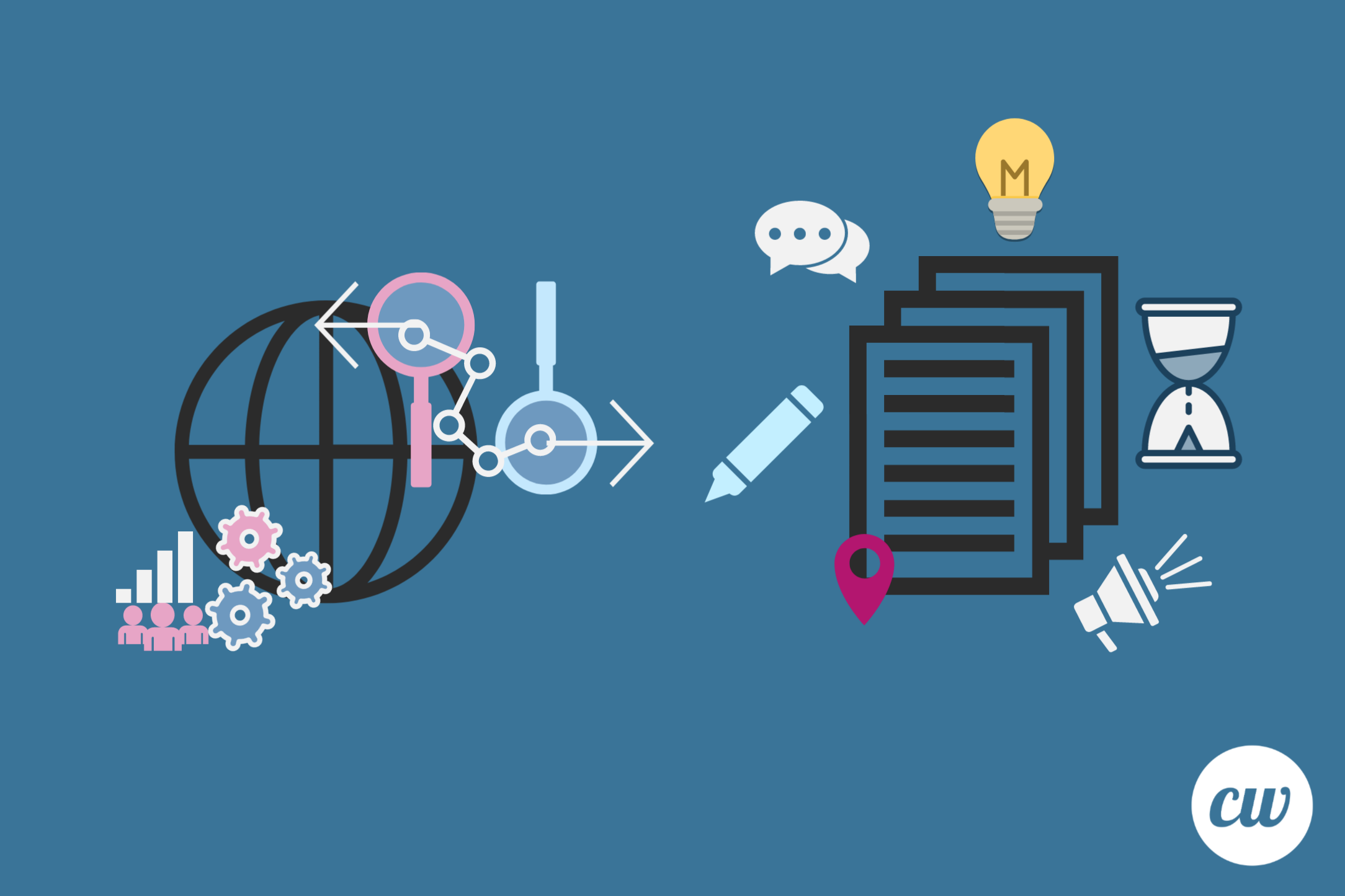 The Standard White Paper Format
To make it easier to understand, the white paper format may have these sections:
Title Page
Table of Contents
Executive Summary and Identification of the Problem
Research and Key Takeaways
Solutions
Product/Service Description
About the Business
The page should be set up with a title at the beginning.
There should be one or two images left or right aligned on the page with the text wrapped.
Some people choose to have one image at the header of the page, which works well too.
There should be at least one subheading on the page, but you can use more if it fits with the content.
It's also wise to use bullets whenever possible.
This gives people a nice list to look at which helps them absorb the information easier.
After your white paper is complete, it's best to save it as a PDF. PDFs look clean, professional, and their standard file type allows you to distribute them to wider audiences.
You may also print it to have it bound as an offline marketing tool.
White Paper Templates
If you're still not quite sure about the white paper format, you may want to use a white paper template.
A template will enable you to enter in the title, images, and text.
It will format everything for you depending on the template you have chosen.
Many people decide to use this type of formatting because they don't have to worry about the layout. The following are some white paper templates you can use:
If you do a search with your favorite search engine, you will likely find many more white paper templates.
You can even create a landing page that links to the white paper.
A well designed landing page will add value in terms of enticing search engines.
Many people offer to share theirs because it improves their brand awareness. You benefit by having a template that makes creating a white paper easy.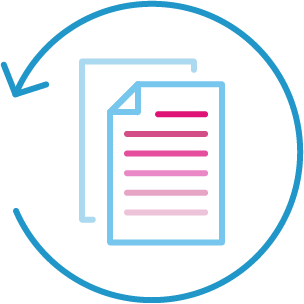 White Paper Examples
Before you embark, it might be nice to review some white paper examples.
Remember, white papers have changed a great deal over the years. You'll notice that the white paper in the Connectivity template above is based off the old style. These days, it's not about writing pages and pages that simply describe a business – it's about the consumers' problems.
Here are some white paper examples that show engaging designs, easy-to-scan content organization and valuable insights for readers.
Notice the engaging images, the use of color, and consistent fonts' size changes to bring attention to important sections in this white paper.
While this one doesn't have a table of contents, it does have an incredibly engaging "Quick Hits" section that highlights the actual time and money that businesses generally invest in professional writing.
Proper use of white space is important. White space rests people's eyes when reading. Too much isn't good, but not enough can overwhelm people. Pay attention to the use of abstract shapes and on-brand colors that make white space pleasing to look at while keeping the focus on the white paper's content.
This is another great white paper. Take a minute or two to review this white paper to see why it's effective. Notice how the writer used well-known brands such as Tom's and Squatty Potty to illustrate how effective storytelling can translate into a strong content marketing strategy.
Getting Started on a White Paper
If you're ready to create your own white paper, use our suggestions to structure, write, and design with your prospective customers in mind. Consider using a template, or if you feel confident in your design abilities, make up your own. Just remember that your white paper should ultimately solve a real-world problem that prospects in your industry face.