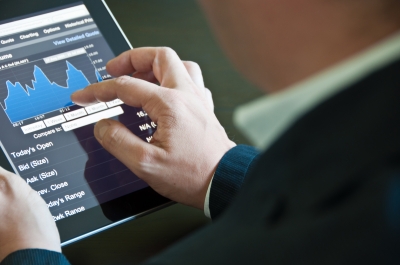 How Often Should You Publish a White Paper
We've discussed white papers this week. All of the benefits, what to include in them, and even how to market them were published throughout the week, so if you haven't read them, go ahead and look at them after reading this one.
Now, we're going to explain how often you should have a white paper published.
The frequency of publishing a white paper depends on your audience and niche, so there is no blanket answer. Understanding your audience's needs in your niche will be the answer you need.
The first step in identifying how often you should publish a white paper is researching your industry. Look for the answers to the following questions:
How often does your industry change?
Are there news reports concerning your industry released often?
Do you have major changes in your products or services regularly?
If you have a lot of changes in your industry or in your business, it's likely you need to publish a white paper frequently. How much is frequently? Once a month is the most you want to publish a white paper.
It's not a regular piece of content. People don't want to read it like they do an article or a blog. They want to use a white paper as something they can take time with, draw from, and use for a while. They want to benefit from it more than just the few minutes after they read it.
Let's say your business or industry doesn't change much. It's likely you won't have to publish a white paper often. You may only want to do one every six months or yearly. This will be sufficient to inform your readers of what they need to know without bombarding them with information they don't care about.
How White Papers Become Prime Marketing Material
That's the thing about white papers; they must give people valuable information to keep people interested in your business. It's not a promotional type of content. It's mostly used to show people you know your stuff, and they should turn to you because you are an expert.
People can use the information in their life, and will remember where they received it. They may tell people about it, and other may want to have it for their own benefits. They may also share it with others, and before you know plenty of new consumers are setting their eyes on your white paper published by your business.
Attributing a White Paper
That's why it's important to have your business' brand highlighted in the paper. You need to be acknowledged for the wealth of knowledge you are sharing with people. Placing a small section in the front or back of the paper is the best way to do that.
Getting Help with White Papers
White papers aren't easy to write. Not only do they range from four to eight pages, but they also have to be written factually along with being engaging. People need to be able to get through the entire white paper, if they are going to think it is great. Hiring professional white paper writers will ensure yours are written with the facts, statistics, and information you want to deliver to your consumers. It will also be written in a way your audience will enjoy. Can you do that? If you can, great, go to it, but if you find that it's taking more time than you have, come back and let us know. We'll match you up with one of our expert white paper writers to help you. If you don't feel you can write engaging, factual white papers, then let our writers do it for you. You'll be amazed at how well our writers can take what you know and word it in a way your readers will devour.
займ на карту с быстрым решением