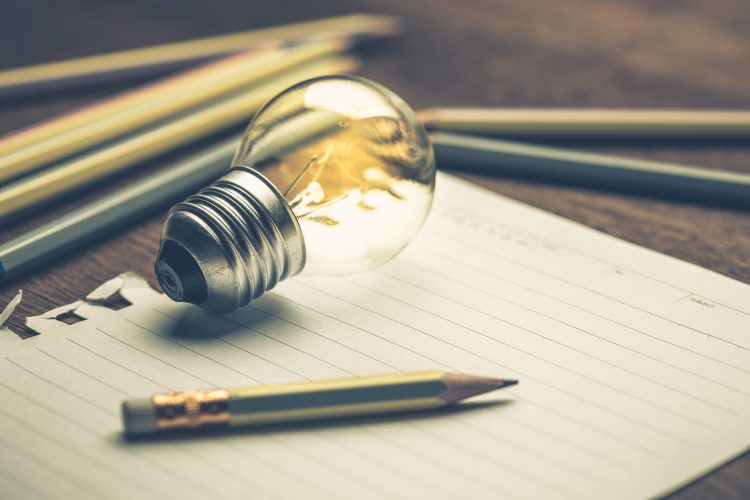 The Importance of Using Original Content
In today's digitally-charged world, original content is a non-negotiable component to an effective digital marketing campaign. Long story short– it boosts your search engine rankings and online visibility. Having this kind of content also enhances your online reputation and brand's image by making you a trustworthy source of information in your field.
This has been especially true since Google came out with the Hummingbird update, which favors semantically sensible content over websites that have tried to "rig" the system with keyword spinning and duplicate content.
Your audience is also keen on detecting effort and real creativity. When you offer original content that is relevant to your audience's interests, they take notice. In fact, 78% of consumers will believe that you're interested in building a good relationship with them when they see custom content vs. generic information.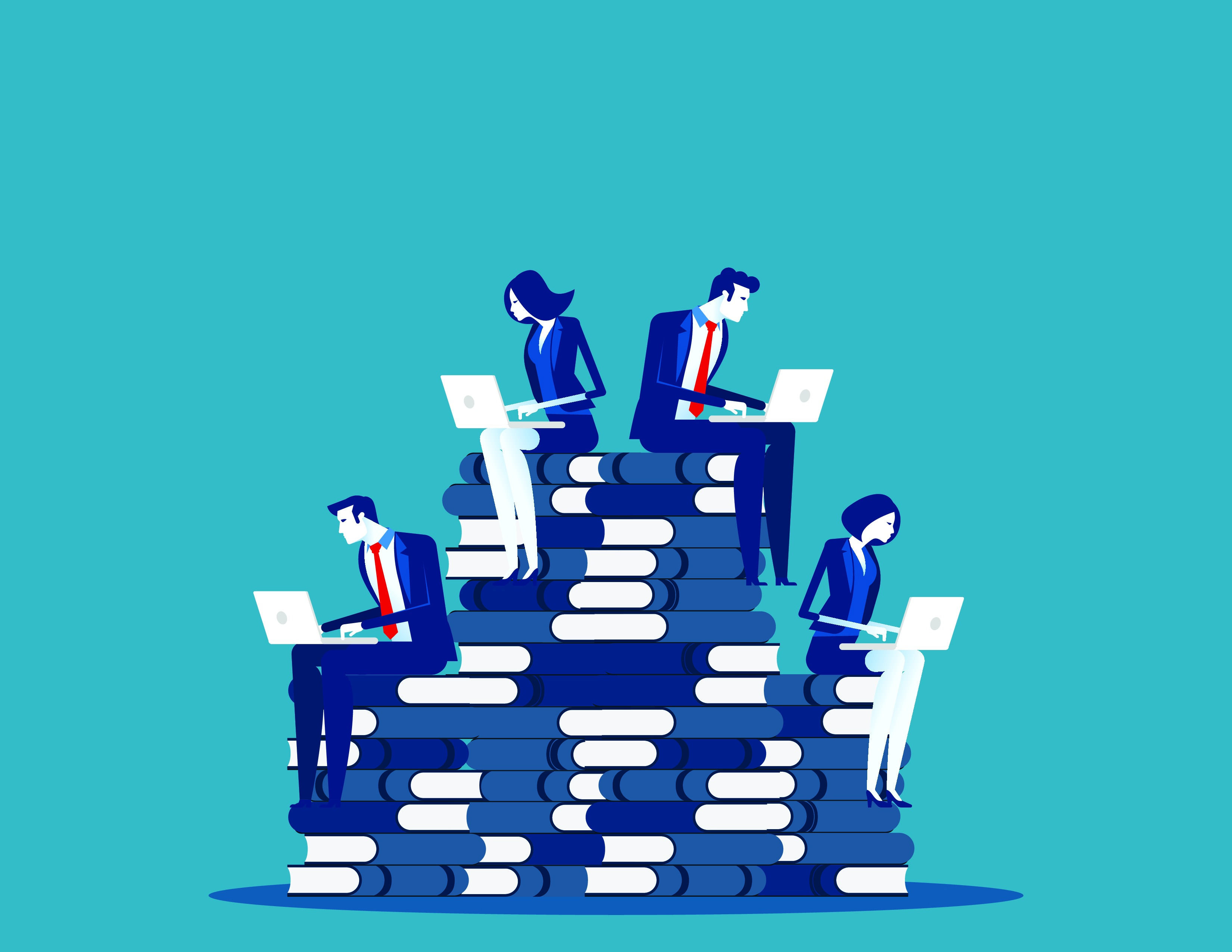 In content marketing, 'original' means something that hasn't been published online before. After search engine algorithms became more sophisticated and started to value quality content over websites that rigged the system with keyword spamming, original content has taken its rightful place in the digital marketing world. Basically, if it passes a plagiarism check and no duplicate content like it exists online, then it is considered unique.
No longer can a page stuffed with strategic keywords and shady backlinks sneak its way to the top results. These pages used to frustrate users for their lack of quality information and made it difficult to find reliable sources. This is why search engines increased the standards for ranking higher for queries. In fact, if you have duplicate content or blogs that are littered with keyword stuffing, you'll be penalized and sent further down the list!
Marketers have taken notice and have been helping their clients update their old-fashioned websites to meet today's sophisticated SEO standards. Replacing stale content with something valuable is a critical part of this strategy.
According to HubSpot, the three most engaging content types on social media are articles, images, and video. The type of content you use depends on your organization's unique nature and the interests of your target audience. For example, if you are a furniture company that sends unassembled goods to your customers, having "how to" videos and infographics on your website and social media profiles would be highly valuable.
If you're a real estate agent, video tours of new listings generate a lot of interest. The same goes with blogs about more in-depth matters, like how to prepare your home for going on the market. Depending on the type of information you want to convey, certain media types will work better for you and the people you are speaking to. The best way to get started is to consult a digital marketing agency to define your target audience and make a content plan.
Original content is important because it makes you look good online. Picture an outdated HTML website with a bunch of random keywords on the bottom of the home page (along with flame script word art on top). Then, imagine a sleek, easy-to-navigate website that scrolls smoothly and offers valuable information that sounds like a real human wrote it. Which one is more likely to gain your trust?
If you can notice the difference between a website with good content vs. bad, then your audience will certainly notice if you try and "cheat" your way to rank higher through rushed or keyword stuffed content. And now, search engines are eliminating bad information from their top results. The way to rise above these algorithms is to create thoughtful, awesome, original content that is shareworthy.
Google, the world's biggest search engine, also takes notice of original content and takes it in as a factor for contributing to a website's credibility, which increases its likelihood of ranking higher in search engine results for the keyword involved in the text. If you want to be seen, you need original, relevant content. Here are a few other reasons why you need great content on your website and social media today.
With the right content and strategy, you'll be seeing more subscriptions, leads, and interest regarding your business. A common thread that runs through all businesses is that customers want to partner with or hire someone who is knowledgeable in their business. When your content answers their queries online, you become the go-to person to resolve their issues.
Imagine a customer who needs to fix their porch. As a first step, they search online for the costs and details on the project. They find a well-written blog on the topic that fully informs them on what to expect. It just so happens to be on your website. Guess who they are calling?
By publishing one piece of content at a time, you invest in becoming an expert in your niche. Keep on posting answers to the potential needs your customers may have, and tell them how you can help.
According to DemandMetric, content marketing costs 62% less than traditional outbound marketing and can generate up to 3x more leads. Why spend more on intrusive methods like TV commercials, banners, radio ads, and newspaper features when you can spend less on creating content that your customers seek out themselves?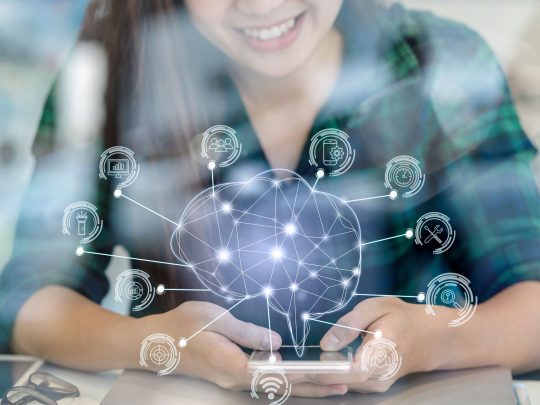 As your content gains more authority online, it's possible for other blogs to start pointing back to your webpage. Each time someone links back to you as a source, search engines like Google figure it into your reputation for reliability. If you continue to produce quality, original content, you can start to earn some highly valuable backlinks on other authoritative websites, which can help you rise to the coveted first page of search results.
It may take time for this to happen, but with the right content and SEO strategy, you can start to let your great content work for you and boost your online reputation. If you're starting from the bottom, don't fret. There are quite a few methods to get backlinks even if nobody knows who you are, and they are all doable with effort and consistency.
When your original content gets shared on social media, it will also help your online visibility. Now that SEO is favoring content and social shares along with other components like semantic keywords, you can't go wrong with making the kind of great content that's shareable.
Do you click "share" on cool blogs to save some time and money, or do you want to invest and be the owner of the next shareable post? We highly suggest that you experience the thrill of seeing your own content being shared and making waves online.
Higher exposure and better SERP results mean that more people are going to see your brand everywhere– on social media, query results, in backlinks, and other ways. With every instance in which a user has been presented with a link to your website, you increase the chances that people will visit it.
Interesting and great content often stimulates shares. If your content gets shared enough, you'll start to get more comments from new people. This gives you an opportunity to interact with more people. Google's current algorithms also love social media shares, therefore making shareable content a win-win on both ends.
So go beyond the annoying clickbait where you have to go through 10 slides riddled with ads to find out the "conclusion" to a story that has been recycled ten times. Make something shareable and you'll reap the rewards of new human interactions and search engine perks.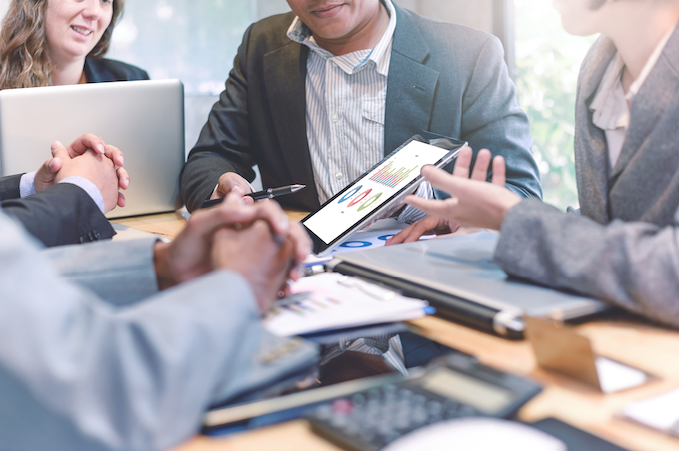 According to eMarketer, 60% of marketers publish at least one piece of new content daily. There is a reason behind this frequency. Web crawlers approve of finding updated original content, and over time, the continuous publication of content is likely to help your rankings.
But what if you're already swamped with work? If you're finding that your passion is your business, not the upkeep of your digital presence, it's time to get some help. At ContentWriters, we have a team of personally vetted professional writers who write for a living. When you partner with us, you get your pick of great writers who can help you meet your posting quotas for blogs, video scripts, PDF texts, white papers, and any other written content you could possibly need.
Free Topic Pitching: Do you need relevant topics? Our writers are great at making complementary topic pitches.
Find Your Voice: Do you need help finding your tone? Our writers can help you achieve the right tone for your brand's image.
Round the Clock Assistance: Your dedicated account manager will answer all your questions and make sure all parties are on board with your needs.
Easily Access Your Content: Our user-friendly interface allows you to download and retrieve your original content easily.
One Hundred Percent Satisfaction Policy: If you don't like it, we'll fix it. Guaranteed.
To learn more about our services and satisfaction policy, contact us at ContentWriters.com.


Alicia is a professional content writer who specializes in the field of real estate and home living. Alicia is particularly knowledgeable in the area of marketing and promotion, having posted many listings online herself while also managing leads through CRMs. She has recently become HubSpot Inbound Marketing certified (valid until June 2019) and HubSpot Content Marketing certified (valid until July 2019).