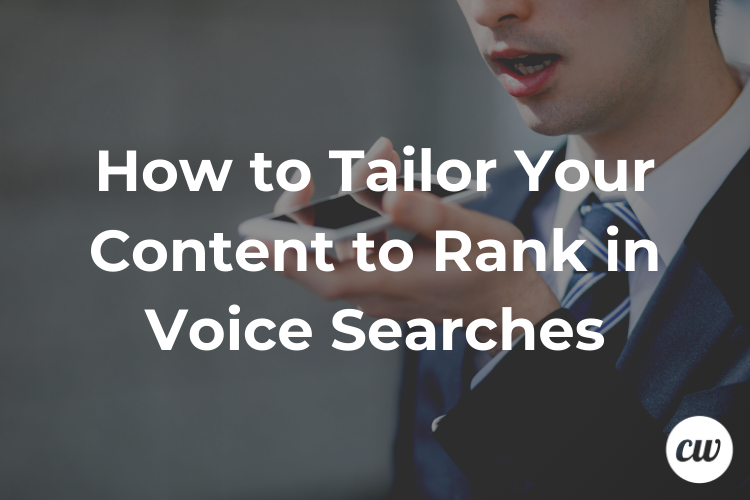 How to Tailor Your Content to Rank in Voice Searches
If you're not tailoring your SEO content to rank for voice, you could be missing more than 25% of your market.
Recent stats from Google say that 27% of people use voice for mobile search. Nielson reports that 25% of all homes own a smart speaker. As we move toward a "low-touch" society in hopes of reducing the spread of coronavirus, we can expect voice search to continue growing in popularity, especially in office and school settings where people share devices.
Ranking for voice search involves understanding how people use voice search differently. Queries are often more conversational, less stilted, and in the form of questions.
It starts with knowing the right questions people ask and then answering them in clear ways.
Add a healthy mix of primary keywords and semantically related keywords (keywords that are related to your topic to add context to your article), along with leveraging Google local listings and local search best practices, and you may find it's not as hard to rank for voice search as you think.
How Voice Search Is Different
When we use Google Home, Siri, Amazon Alexa, or any other voice-activated artificial intelligence (AI) app, we search differently than we might if we were typing a query into an internet browser.
For instance, if you are searching for pizza on Google through your phone, you might type, "best pizza east village ny."
But when you're sitting in your apartment with a bunch of friends and decide to order pizza but forgot the name of the pizza place on the corner, you might ask, "Alexa, where's the best pizza near me?"
You wouldn't be alone.
Since 2018, inbound marketing agency Hubspot says it has seen a 150% growth in search phrases like, "near me now." That means that Web searchers understand local search (at least, in broad terms) and have embraced techniques like geo-targeting. They expect their devices to know where they are and to deliver relevant results based on their location.
To reach the top listing for voice search, you need to focus on local search and the questions your customers are likely to ask.
Why (and How) Questions Can Help Your Pages Rank
When Google introduces a new algorithm to make searching more efficient, content marketers should remember Google's goal: To make sure engine results are more useful and accurate for its users.
To do this, Google developers think about how users phrase their search queries and then seek to deliver the most relevant results based on what users want to know.
The proliferation of voice search means more people are asking questions to find the results they need. Since a major update in 2018, Google has gotten better at delivering results based on the questions people ask.
To rank at the top of search engine results pages (SERPs) your content needs to make it clear that you're answering important questions about your business.
As a bonus, you just may find your Web page on a front-page search box on Google if you optimize for voice search and answer commonly asked questions.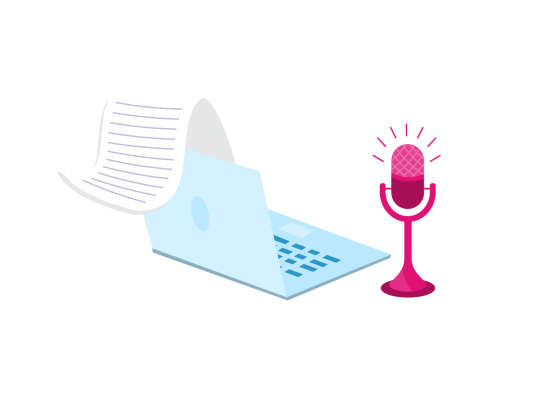 How to Find the Right Questions to Ask
What questions should you ask for voice search? Fortunately, many tools can help you pinpoint the right questions to ask to climb Google's SERPs. These include:
Google search pages
Google Adwords Keyword Tool
Other SEO tools, like SEOMoz and SEMRush
Quora
Content planning software, like MarketMuse and Surfer SEO
Let's explore how each of these technologies can determine what questions people are asking Google.
Google search pages – When you're planning your content, type a query into Google's search box. Scroll past the paid results and you'll find a box titled "People also ask."
Make sure your content answers these questions (if they fit your search query) to gain headway in the SERPs for your topic.
Google Adwords Keyword Tool and other SEO/SEM marketing platforms – You can also use the keyword tool in Google's Keyword Tool, Ahrefs, SEO Moz, SEMRush, and others to find the best questions to ask, simply by entering a variety of questions as keywords. From there, you'll get other suggestions and find out the search frequency and how hard it may be to rank for each question.
Quora – Quora is the authoritative, crowdsourced question-and-answer website. If you're curious about what questions people are asking about specific topics, browse questions related to your topic here. You can then gauge the popularity of the questions you find using an appropriate SEO tool.
You might also consider answering some questions related to your topic on Quora – and adding links to your website. Actively participating in Quora can help you build brand authority and improve SEO.
Content Planning Software – Similar to SEOMoz and SEMRush, apps like Surfer SEO and MarketMuse can help with on-site SEO by sharing keywords suggestions. These apps also show you what pages are already ranking for your desired keywords and topics, and what questions people are asking.
Unlike SEM software packages, these apps focus primarily on content planning, so they dive deeper into the best keywords to use and how frequently you should use them (keyword frequency), as well as the subheads and questions you'll find in high-ranking content that covers your topic.
Using Questions in Your Content
Once you've decided what questions to ask, you should work those questions into your content.
One time-tested tactic is to simply throw the question back at the reader: "You might be wondering, 'How do I optimize for voice search?"
But top writers seek more subtle ways to work questions into their content. You can:
Use questions as subheads (H2 headers)
Publish frequently asked questions (FAQs), with their answers, at the end of each article
Add questions to a FAQ page
Publish a Q&A with a thought leader in the organization (use H2 headers)
Publish a bullet point list of questions, and then answer them in your content
Clear and concise answers may help you earn a highly coveted answer box on Google's first page and can also help your results for voice search.
Using Local Search to Rank for Voice
Many voice searches relate to people looking to make a purchase, find a restaurant, or find things to do around their town. In a survey of 1,000 smartphone users, 82% had done a "near me" search.
Of those, here's the breakdown of their search queries:
84% sought food
56% were looking for entertainment
50% wanted a bank
41% were looking to buy clothing
38% were searching for personal care items
Since smartphones, voice searches, and "near me" queries go hand in hand, optimizing for local search can help you optimize for voice.
Smart content marketers can find many ways to rank in local search. It begins with identifying the regions you want to rank in. For something like a pizza place, you may be happy with traffic from your neighborhood.
But if you are creating content for a large-scale entertainment venue or shopping center, you'll want a broader reach. Finally, if you're a service provider like a general contractor, you may want to expand into nearby towns or counties, or even across your whole state.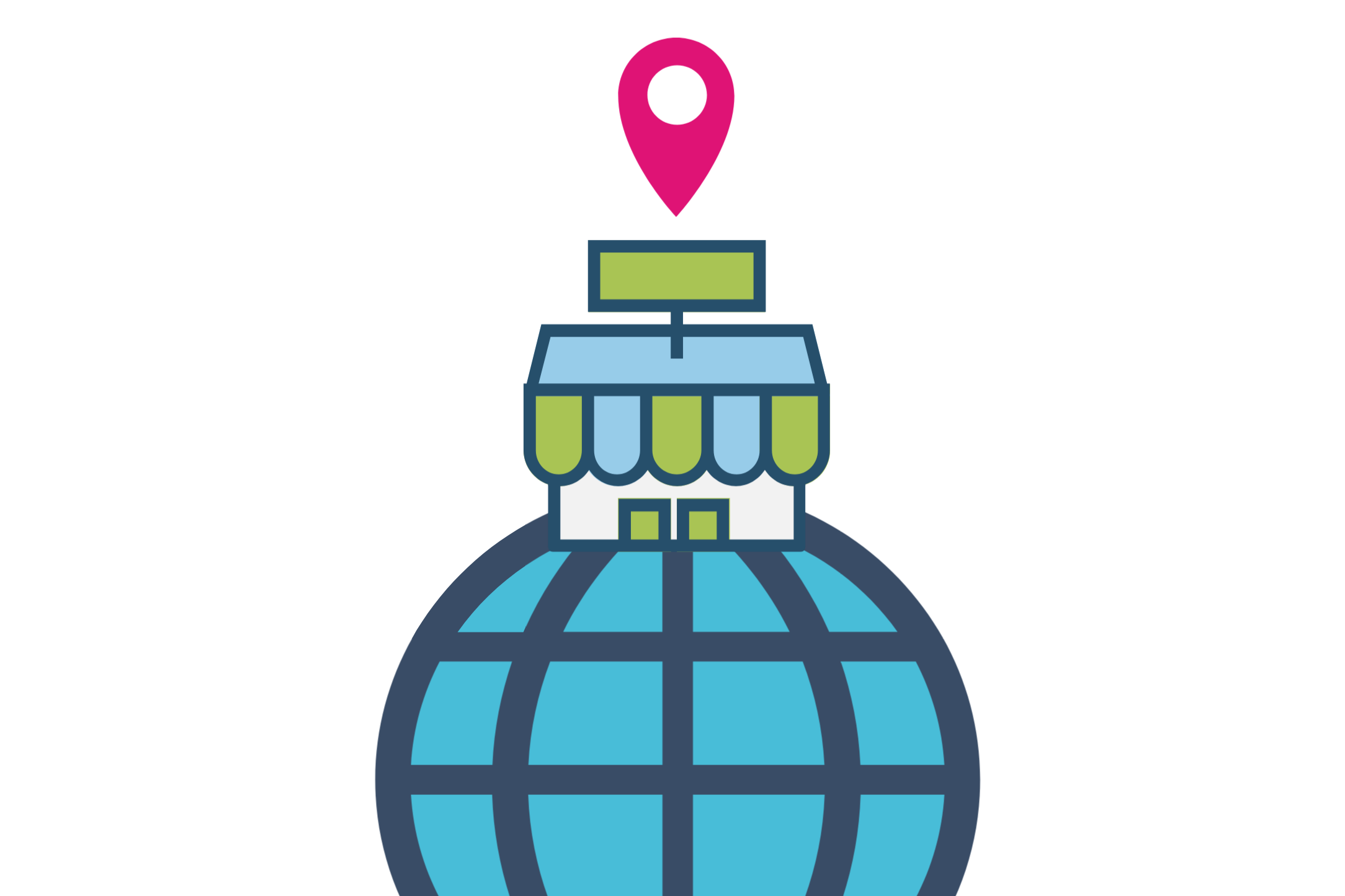 The Benefits of Local SEO for Voice Search
Since so many people use voice search to find local goods and services, optimizing for local search will help your voice efforts. If you're a strictly an e-commerce company, this may not apply – unless you're interested in targeting specific areas or zip codes.
Keep in mind, local search is not the same as voice search, but ranking high for local search can help your voice search optimization efforts.
Steps to Rank for Local Search
Ranking for local search requires a multifaceted approach that includes many elements, with strong content writing, focused on your region as one significant element.
Help your local search rankings by taking advantage of Google My Business services. Make sure your store hours, website, and address are all accurate.
Also make sure that your company address is consistent – and correct – across all platforms, including your:
Google Local listing
Social media accounts
Website
You can also add questions and answers to your Google My Business listing.
At this time, content on Google Posts doesn't directly affect your SEO rankings. But these 100- to 300-word snippets include a call-to-action (CTA) button designed to drive traffic to your website. Those resulting clicks can help increase your search engine rankings.
The Fun and Profit in Ranking for "Near Me" Searches
When writers refer to "near me" searches, they are referencing a specific long-tail keyword for people in a specific geographic area. But it's not always easy to work the keywords "near me" into a well-written article.
Once you identify the regions you want to target, create landing pages with customized content using geographic keywords for each area.
Instead of using the words "near me," focus on using the name of the region where you want to rank in strategic elements of your page that Google will crawl. These include:
the page URL
the title
alt tags and title tags for images
a video with a video description
in footers on your home page, with links to location-specific landing pages
Leverage Semantically Related Keywords for Voice Search
In addition to using questions and location-specific queries in voice search, people tend to speak conversationally. Using long-tail, conversational keywords in your website content can help you rank for search.
Semantically related keywords are words or phrases that are contextually related to the main keyword you want to rank for. For instance, if I were writing content for a local pizza place, I might expect to see words like "fresh ingredients," "garlic knots," or "outside seating."
On the other hand, if I was writing about how to make pizza from home, I'd expect to read about the oven temperature and, perhaps, a pizza stone. Using these semantically related keywords will help Google figure out if your website should turn up in search queries for making pizza or ordering pizza delivery.
Using semantically related keywords that are also conversational in nature, like, "How long should I cook a frozen pizza?" can help you reach the top of the search engine results for voice search.
Test Your Results
Once you've followed the steps to start ranking on Google for voice search, you'll want to test and modify your results. See how your competitors are doing for common voice search queries.
Make sure to test on a variety of platforms and devices, including:
Google Assistant (Hey, Google)
Alexa
Siri
Cortana
Ranking for voice search can be challenging since some devices only provide the top search results, while others limit search engine results to the top three listings.
Just as people rarely click past Google's first page of results, they aren't likely to select a listing past the first option offered if they are searching by voice.
However, attempts to rank for voice search will complement your other SEO efforts, resulting in better Google rankings overall. So, if you choose the right long-tail keywords and have a highly targeted geographic region, by adding a little time into ranking for voice search can yield highly profitable results.


Dawn A. is a full-time freelance writer, editor, and social media marketing consultant with close to 20 years of experience writing for print and online. A former magazine editor, Dawn specializes in creating content to help business owners generate leads and enhance brand recognition. She writes about a broad range of topics, from personal finance and parenting to technology, HR, and finance.