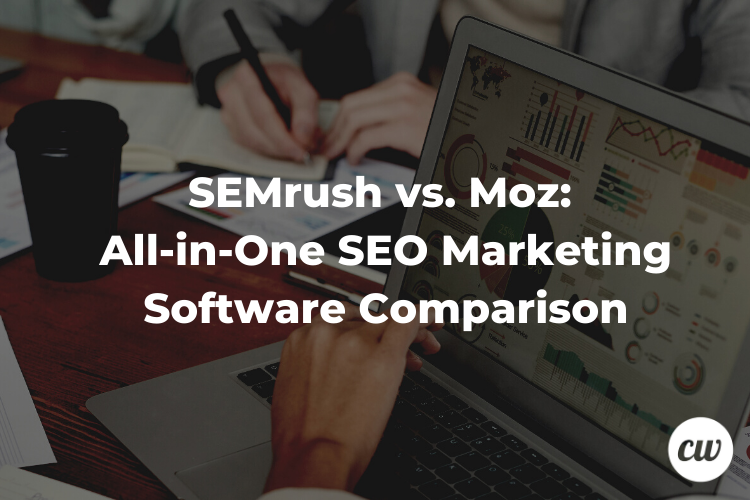 SEMrush vs. Moz: All-in-One SEO Marketing Software Comparison
Search Engine Optimization (SEO) marketing pros rely on tools to help pinpoint the best keywords, track results, and improve their rankings. SEMrush and Moz stand as two of the most well-known, all-in-one digital marketing platforms.
Many experts rely on one of these two apps for their marketing efforts and to assist their clients with internet marketing and SEO. But which one is better?
The best all-in-one digital marketing platform depends on your needs, your budget, and, ultimately, your personal preference. The user experience differs between the two platforms, although the capabilities are similar for both.
Join us as we explore the top features, pricing structure, user interface, and overall capabilities of SEMrush and Moz, two of the top platforms for digital marketing pros.

SEMrush Overview
SEMrush boasts between 4 million and 5 million users, including well-known brands like Wix and Booking.com. It launched 11 years ago as an in-house tool and later grew to serve an international market of internet specialists focused on nearly every element of digital marketing.
SEMrush offers solutions for:
SEO
Market analysis
Keyword research
Competitive analytics
Display advertising
Paid search (SEM)
Social media scheduling and monitoring
Content writing to support organic search
Digital marketing strategy
Brand sentiment monitoring
Backlink building
The comprehensive tools provided make it easy for you to get a high-level overview of your digital marketing efforts. Or you can drill down and determine which ad campaign, blog post, or even keyword has been most effective.
With easy-to-read graphs and reports, you can spot problem areas and successes to celebrate at a glance. Whether you're creating a digital marketing strategy from the ground up or looking to refine your tactics, SEMrush reports provide all the information you need.

Moz
Founded in 2004 as SEOmoz, this digital marketing platform emphasizes SEO over SEM or social media. Billed as an "all-in-one SEO marketing platform," its capabilities aren't as comprehensive as SEMrush.
The company expanded to provide Moz Analytics in 2013, but the platform is still largely known for helping drive SEO campaigns, with these tools at the forefront of the platform. This makes the interface a bit simpler and also makes it easier to drill down to your SEO efforts without getting distracted by other elements of internet marketing like paid search or social media.
Moz offers:
Keyword research
Rank tracking
Site audits
On-page SEO tools
Link research
Competitive analysis
Custom reports
Moz' Domain Authority and MozRank tools help marketers see exactly where their website stands when it comes to page authority and organic search. Comprehensive competitive analysis tools help you gain the edge.
If you are intensely focused on SEO as a marketer, Moz is worth a look.
Features: SEMrush vs. Moz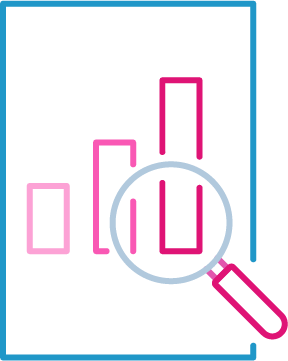 Since SEMrush offers so much more in the way of paid search and social media, it seems more equitable to only compare the SEO features offered by each platform. These include:
Keyword research
Backlink analysis
Rank tracking
Competitive analysis
Blog and Other Educational Resources
Both offer a robust suite of free tools. You can unlock additional capabilities or things like expanded keyword lists with the paid versions.
We'll focus on the free features as we put SEMrush and Moz head to head, or screen to screen, as it were.
Keyword Research: SEMrush
SEMrush provides a Keyword Magic Tool that unlocks a host of information about your target keyword plus other related keywords. The free version gives you access to 10 keywords and the following information about each:
Search volume
Trends over the past 12 months
Keyword difficulty (as a percentage)
Cost per click
Competitive density
Number of organic search results
You can tailor the keywords to fit a broad match, exact match, phrase match, or search for related keywords, with an option to customize the search through the paid version.
For a free tool, the keyword research capabilities are truly outstanding.
Keyword research: Moz
Moz requires you to create a free account to access the Keyword Explorer tool. No credit card is required. You can do 10 free search queries a month with your free account.
The downside? It's a few extra steps to view all the information SEMrush provides at a glance. Once you enter one keyword, you can view that keyword's difficulty, click-through rate (CTR), and monthly search volume.
You'll also see a ranking for the keyword's priority. Moz defines "Priority" as a balance of high volume, high CTR, and low difficulty. Moz's Priority ranking can take some of the guesswork out of choosing the best keywords.
However, Moz only gives you all this information for one keyword at a time. You need to enter each keyword from the list of 1,000 suggested keywords to compare them.
If you're looking to brainstorm keyword ideas, the Moz Keyword Explorer is a handy tool, but SEMrush offers more actionable insights at a glance.
Link Building Tools: SEMrush
SEMrush's Backlinks Analytics provides a wealth of information for a free tool. You can get lost in a rabbit hole of data, uncovering more details about how well your website is faring when it comes to organic search.
SEMrush shares an in-depth report of backlinks, including:
the authority score of referring domains
types of backlinks
link attributes (follow or no-follow)
category (type of website)
From top-referring domains to the pages on your site with the most backlinks, it's all a click away. And it's all intuitive thanks to the charts and graphs provided.
Link Building Tools: Moz
Moz' free backlink report offers a straightforward list of referring domains, their authority as determined by Moz, and a "spam score," which indicates the percentage of similar sites Google has marked as spam.
The spam score is important because if it seems too high, you may want to change the link to "nofollow."
In the search engine results pages (SERPs) you're judged by the company you keep. You don't want Google to see spammy sites linking to your content.
Overall, Moz's free link building tools are not as in-depth as SEMrush, but it's great to see linkbacks at a glance. As with the keyword tool, you get 10 free searches per month.
Other Free Features
Rank tracking and competitive analysis can be accessed through link-building and keyword tools. See how well your site has performed over time based on specific keywords or compared to competitors.
The interface on both apps makes it easy to track your results and share them with clients or others in your organization.
The blogs on both SEMrush and Moz provide excellent advice for anyone from beginners to advanced SEOs. Both are highly regarded as authoritative resources on search engine marketing.
Not surprisingly, SEMrush delivers more information about paid search, social media marketing, and other aspects of a comprehensive inbound marketing strategy.
On the other hand, Moz provides excellent content writing tips and deep-dive case studies.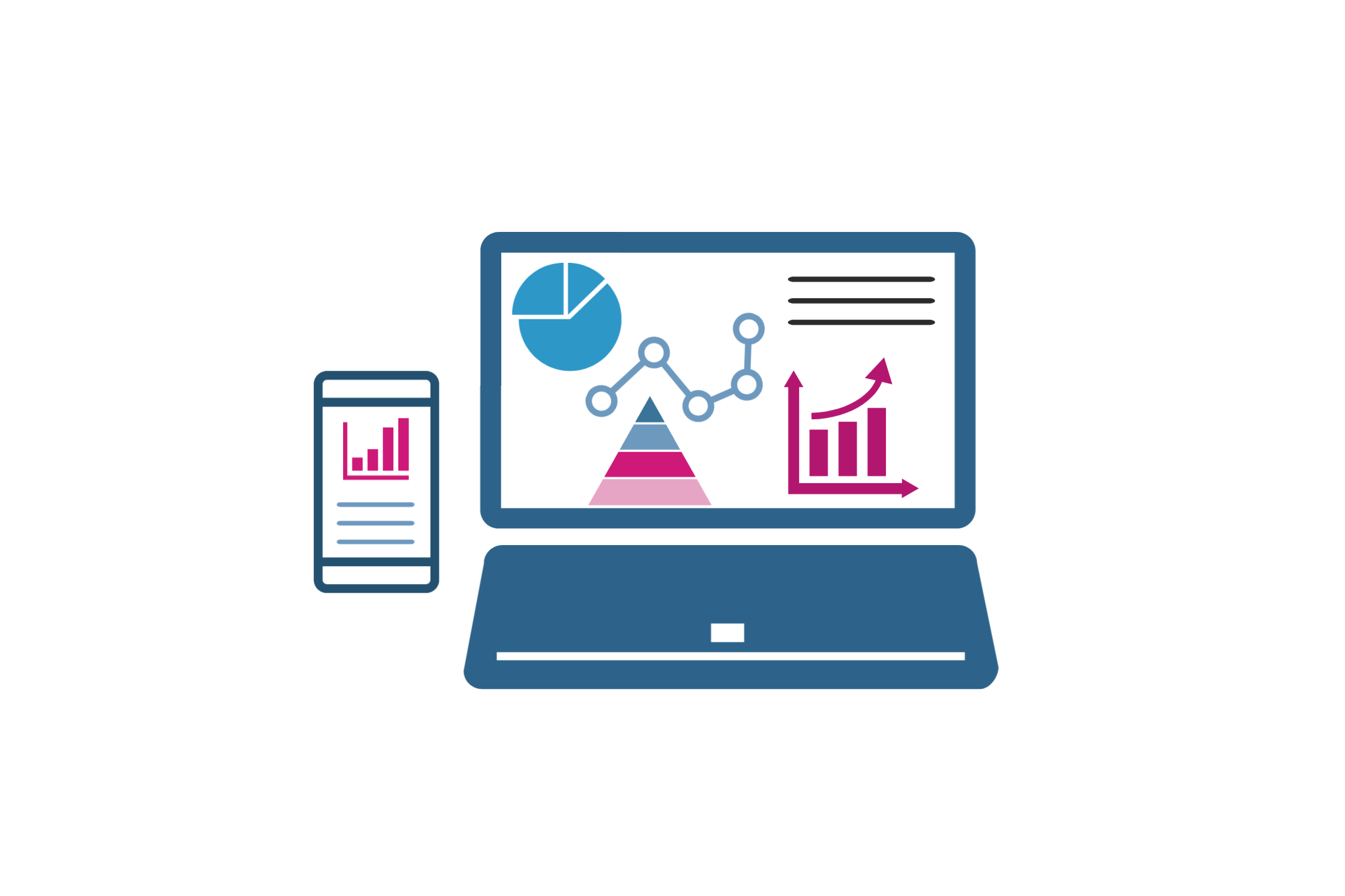 User Experience
Overall, both tools are easy to use and intuitive for beginners and advanced SEOs marketers, alike.
They both define unfamiliar terms for those new to SEO or for business owners and entrepreneurs managing their own internet marketing campaigns. Hover over a header in a report to see how the service defines that analytic.
SEMrush offers 10 free searches per day, while Moz offers 10 free searches in each category. Purchasing a paid subscription unlocks unlimited searches and additional tools on both applications.
SEMrush offers comprehensive weekly reports and site audits that allow you to find and fix SEO errors, from broken links to slow-loading pages.
Moz also delivers a weekly competitive analysis, but it isn't as broad in scope and it doesn't provide as many actionable insights.
Pricing Tiers
Which all-in-one SEO marketing tool gives you more for your money?
Moz offers four paid pricing tiers:
Standard: $99/month
Medium: $149/month
Large: $249/month
Premium: $599/month
Moz also has an Agency Solutions package and an option for Moz Local.
SEMrush has three plans available, plus custom plans and enterprise solutions.
Pro: $99.95/month
Guru: $199.95/month
Business: $399.95/month
Moz Pro offers a 30-day free trial. SEMrush offers 7 days free. Both require a credit card and email address to gain access to the free trial and your card gets billed automatically if you don't cancel in time.
When you compare pricing at the lowest tier, SEMrush gives you more for the money, including deeper analytics and tools for paid search.
Final Analysis: SEMRush vs. Moz
Both platforms boast intuitive, user-friendly designs that are easy to use. They both make it easy to share information with your team or your clients, too.
Both platforms also provide a host of free tools that are good enough for small business owners and solopreneurs just getting started in SEO marketing.
Hands-down, if you're looking for a comprehensive digital marketing strategy tool, SEMrush will fit your needs with extensive social media, paid search, and even digital advertising features that Moz doesn't readily advertise.
If you have someone ready to act on the information and execute the SEO strategy gleaned from SEMrush's insights, you should see your SERP rankings begin to climb.
But having all this information at your fingertips can be overwhelming if you're a small business owner or solopreneur navigating SEO marketing on your own. Used in conjunction with an in-house SEO expert or the expertise of an agency behind it, SEMrush stands as a powerful tool to increase your organic search traffic, along with all the other capabilities it offers.
Moz, on the other hand, provides the basics a business owner needs to ramp up their SEO efforts and improve their rankings. You can quickly gain actionable insights on keywords, backlink building, and how you rank compared to competitors.
Moz delivers the data in an easily digestible format. It doesn't go as deep as SEMrush, but that can be a good thing for business owners who want to get down to the basics like:
How is your site ranking now?
Which keywords are you ranking for?
Are your SERP rankings improving?
What keywords should you be optimizing for?
Who's linking to you and which pages are they linking to?
Moz Agency Solutions also provides a more comprehensive tool, along with one-on-one coaching, that may be worth considering as an alternative to trying to do it yourself. Meanwhile, Moz Local also offers a targeted tool for local search efforts.
Clearly, there's more than meets the eye to the SEMrush vs. Moz debate. It makes sense to sign up for the free trials available and take each for a test run before you make your decision.


Dawn A. is a full-time freelance writer, editor, and social media marketing consultant with close to 20 years of experience writing for print and online. A former magazine editor, Dawn specializes in creating content to help business owners generate leads and enhance brand recognition. She writes about a broad range of topics, from personal finance and parenting to technology, HR, and finance.