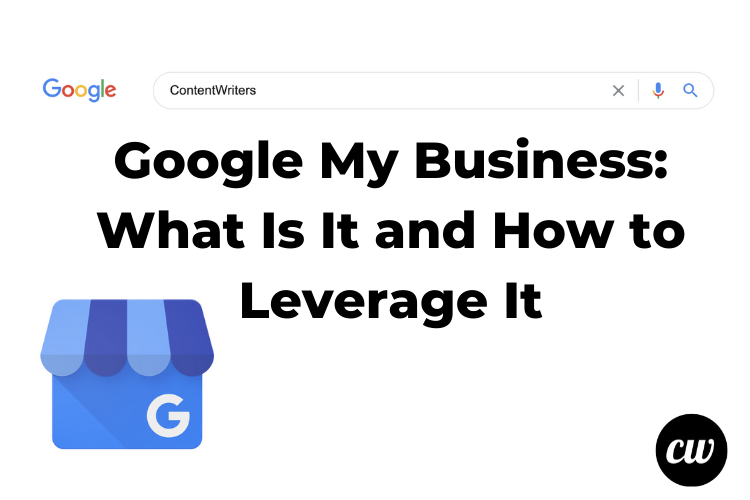 Google My Business: What Is It and How to Leverage It
It's no surprise that 97% of search engine users search online for local businesses.
After all, we use Google search and Google Maps for just about everything. Whether you need to find the nearest urgent care facility or want to know the hours of operation of the new restaurant that opened in town, you head to Google for information.
But 56% of local businesses have yet to claim their Google My Business listing.
This means more than half of the businesses in your area are going undiscovered by customers searching online for their products or services. If your company doesn't have a Google My Business listing, you're missing out on significant local traffic and revenue too!
What is a Google My Business Listing?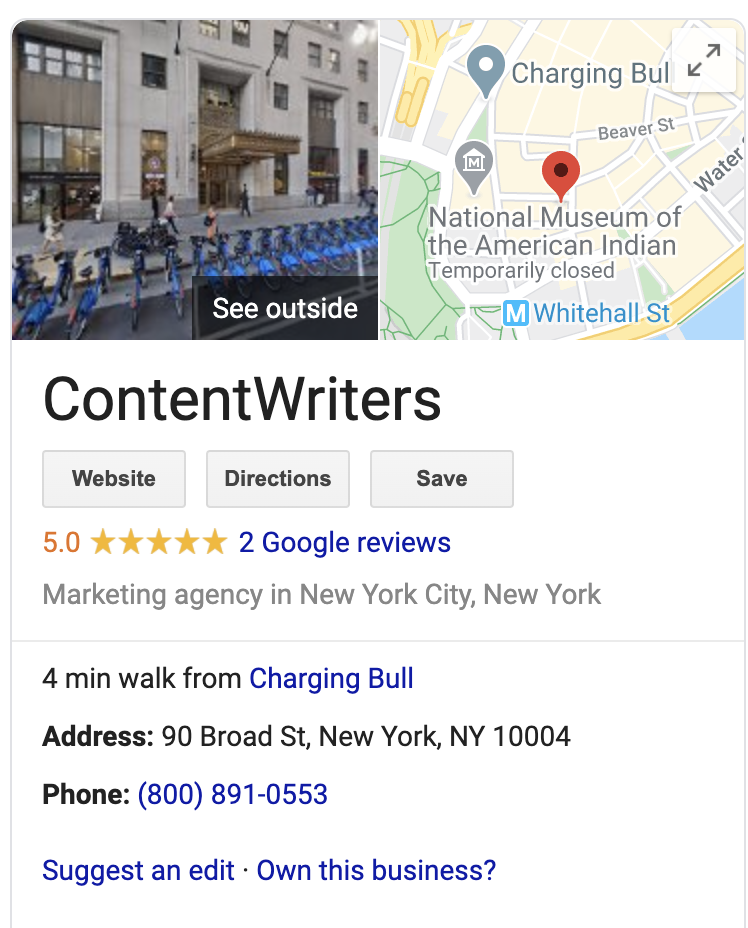 Google My Business is a free business profile on Google that appears on Google Maps and within the organic search results. Google uses these profiles to provide customers with timely and relevant information according to their search.
Let's do a quick experiment.
Grab your phone or laptop (aka, whatever you're reading this on) and do a Google search for your industry and town. Google will display a map with listings of local businesses within a specific mile range that meet the criteria of the search.
Did your business show up? If not, you're failing to capture the attention of local customers searching online.
Through a Google My Business listing, companies can manage the information shared with searchers online. This includes information such as:
Address
Phone Number
Hours of Operation
Customer Reviews
Product Photos
Company Updates
By claiming your listing, you'll also gain access to analytics about your profile related to consumer actions on your Google My Business listing.
Google My Business also offers marketing materials and a website builder for companies looking to maximize their promotional budget.
Is Google My Business Important?
There's no question about it. Every business needs a Google My Business listing.
86% of consumers use Google Maps to find a local business and 84% of all "near me" searches are on mobile devices. By failing to claim and optimize your listing, you're missing out on a significant portion of online, mobile, and walk-in traffic.
Consider the stats that show 75% of Internet users don't click through to the second page of the search result and nearly 25% of all clicks go to the first local business result. This is why your Google My Business listing needs to not only rank at the top of the local listings but also stand out from the competition.
Therefore, it's crucial for local businesses to claim and optimize their Google My Business listing pronto.
How to Use Google My Business
To begin utilizing Google My Business as part of your online marketing strategy, follow these steps:
Claim your listing
Make sure all business information is accurate
Upload photos to your listing
Leverage videos
Respond to all customer reviews
Create a Google My Business shortname
Interact with customers via Google My Business messages
Take advantage of Google posts
Review Google My Business insights
1. Claim Your Listing
Google requires business owners to claim and successfully verify their listings before the profile is available to the public. This process is in place to ensure that the rightful owner(s) has access to the listing and respective company information.
Get started by visiting the Google My Business website and follow the step-by-step instructions.
When claiming your listing, you will be asked to enter your business info and confirm ownership of the business. Google will ask you to verify your business via a text message, phone call, email, or a postcard with further instructions mailed to your address.
2. Make Sure All Business Information is Accurate
For many customers, viewing your Google My Business listing will be their first experience with your brand. With this in mind, it is imperative to have all of your business information readily available for searchers.
When setting up and claiming your listing, ensure that all of your business information is added and correct. This includes necessary information such as:
Business Name
Address
Phone Number
Website URL
Hours of Operation
Business Category
Contact Options
On top of critical business info, Google My Business listings also feature an assortment of additional fields for companies to further optimize their profile. Businesses can choose from 2,300+ business categories, add a short business description with relevant keywords, and include additional links for online shopping, and more.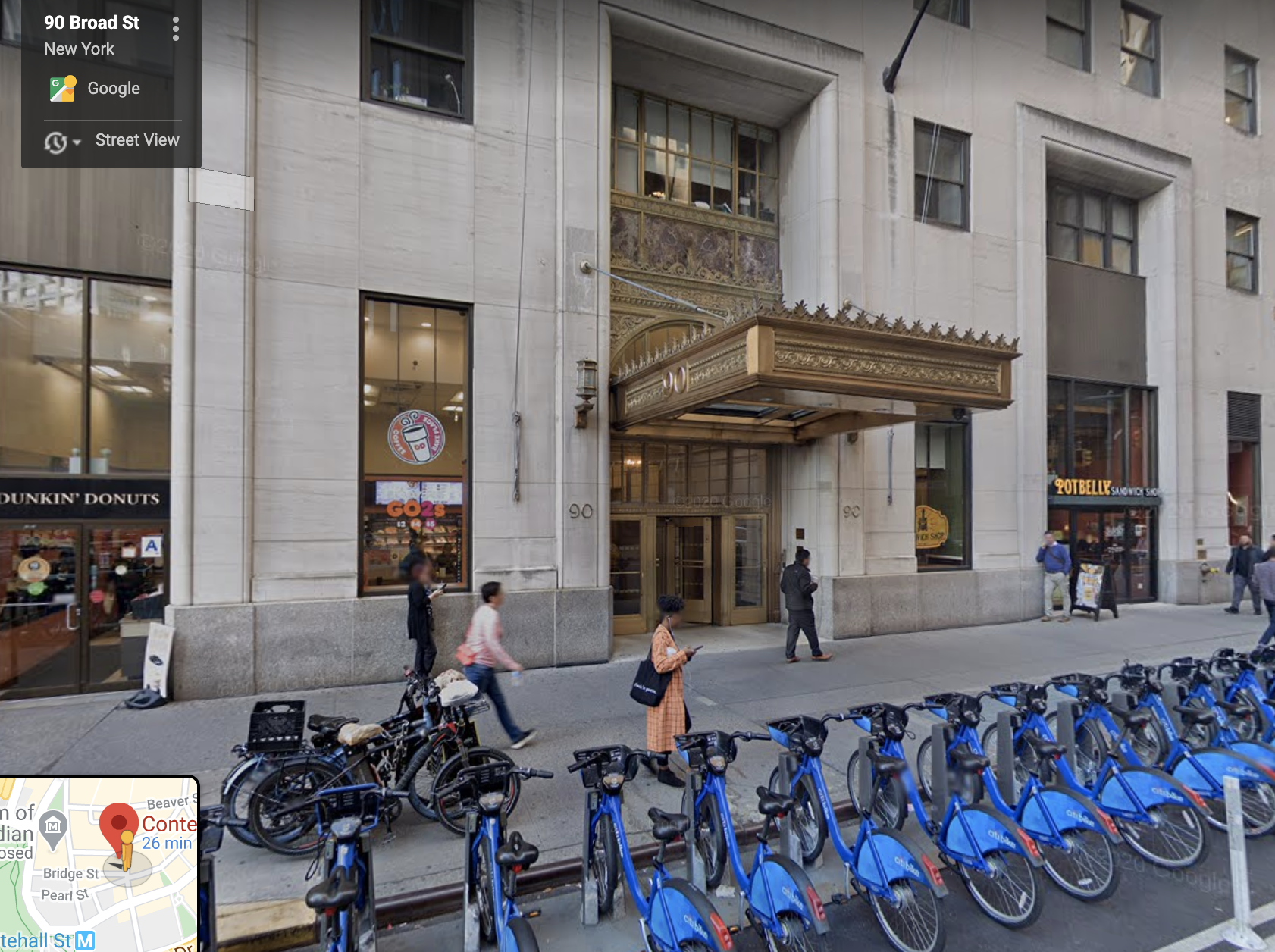 3. Upload Photos to Your Listing
How many customers do you think will trust a business listing without photos? Few, if any.
Optimize your Google My Business profile by uploading high-quality pictures of your business, products, services, and storefront. This transparent look into a business helps customers understand if the company will be able to fulfill their needs.
A BrightLocal study found that businesses with more Google My Business photos receive greater overall customer interactions. The study discovered that businesses with more than 100 images experience 520% more calls, 2,717% more direction requests, and 1,065% more website clicks than the average business listing.
4. Leverage Videos
Google My Business listings also allow companies to upload videos to their profile. These videos can be uploaded to the photo gallery or as individual Google posts.
Use this opportunity to share product videos, customer testimonials, and other videos designed to entice a viewer to visit or contact your business. Or, get creative and develop a welcome video for users viewing your profile for the first time.
5. Respond to All Customer Reviews
All business owners understand the advantages and disadvantages associated with online customer reviews. With 76% of consumers trusting customer reviews as much as personal recommendations, businesses must use their Google My Business listing as a way to build trust with potential customers.
Start by encouraging customers to review your business on Google. Then, respond to every review you receive. In another survey, BrightLocal found that a mind-blowing 97% of searchers who read customer reviews also read the business' responses.
Responding to every review, whether positive or negative, proves to customers that your local business cares about customer experiences. As a result, you'll develop trust with customers before they walk in the door.
6. Create a Google My Business Shortname
In an effort to help local businesses with their branding, Google My Business introduced shortnames in 2019. These names, characterized by the @ symbol are searchable within Google and Google Maps.
Loyal customers and fans can follow businesses with shortnames on Google and Google Maps by clicking the "Follow" button. In doing so, the company's posts and updates appear in the customers' "For You" tab of Google's mobile apps, garnering more exposure for the local business.
7. Interact with Customers via Google My Business Messages
How many of us would prefer to text a company for information rather than call? According to a study by FranchiseHelp, 90% of us would!
Within Google My Business, companies can activate a messaging system that allows customers to send questions, comments, or concerns through SMS messages. Customers can have all their questions answered via text before they take action online or in-store.
This service, therefore, becomes an extension of your customer service efforts, providing customers with yet another avenue for gathering information and contacting your company.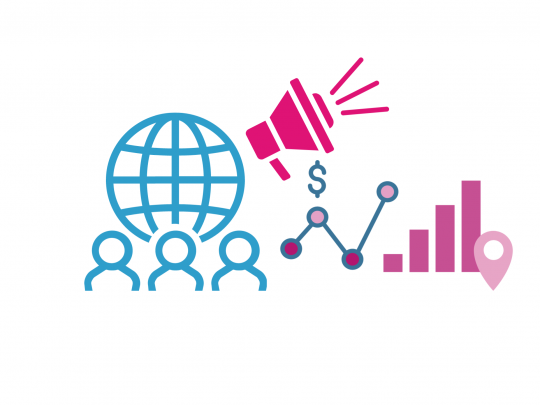 8. Take Advantage of Google Posts
Another way to optimize your Google My Business listing is to keep consumers up-to-date with Google posts.
These posts appear as a feed on your Google My Business profile and provide yet another avenue for customers to interact with your brand online. Use these posts to share photos, videos, links, company updates, product/service announcements, and other relevant information.
Businesses can also add call-to-action buttons on their posts to encourage visitors to take action, such as:
Buy Now
Reserve
Get Offer
Sign Up
Learn More
The more creative you can get with your Google posts, the better!
9. Review Google My Business Insights
Businesses thrive off of data. Using the insights provided by Google My Business, business owners can thoroughly review what actions are taking place on their local listing and make informed marketing decisions.
For instance, through the profile, business owners can discover:
How many phone calls were placed by viewers who visited the listing
What actions customers are taking on the listing
Where customers find the listing on Google (search or Maps)
Where customers are located based on directions queries
If customers are searching for your business directly or discovering it during a broader search
Pro Tip: Since you can see what search terms users are keying in to discover your Google My Business listing, use this information for your content marketing strategy as well. Take these keywords and develop relevant content that informs customers, builds authority, and drives more traffic to your website.
Within Google My Business insights, you can also discover what your business is "known for" on Google. This qualitative metric is generated from the customer reviews and opinions posted on your listing.
For instance, a real estate firm could be known for being "trustworthy" and "efficient" based on customer reviews. Use this information to keep tabs on the public opinion about your local business and guide your marketing decisions moving forward.
Claim and Optimize Your Google My Business Listing ASAP
Google My Business isn't just another marketing platform. It's considered the marketing platform for local companies looking to grab the attention of new and nearby customers.
Claiming and optimizing a Google My Business listing is simple. After the initial set-up and verification, all you have to do is monitor and respond to reviews and post updates accordingly. In comparison to costly marketing tactics, leveraging a Google My Business listing is the wisest strategy a local business can pursue.


Anne is a copywriter and digital marketing specialist currently residing in the Greater Nashville area. Originally from New England, she leverages her three top talents (writing, marketing, and coffee consuming) for businesses and brands of all sizes across the globe.
Anne is a 2013 Marketing Communications/Advertising graduate from Western New England University in Springfield, MA. She credits her launch into writing to her legendary elementary school poem about pizza that wowed the judges and won the creative writing award in her school district.
When not writing or working on marketing campaigns, you can find Anne at a coffee shop, exploring somewhere new, or training in martial arts as a 3rd degree black belt.