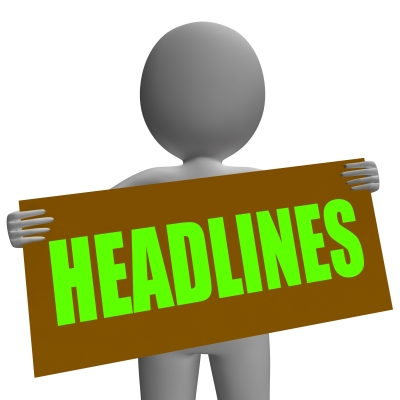 Why You Need Press Release Writers
A press release is an announcement about your business. You may have a new product, service, or even a new hire. Whatever you want to announce, a press release is a great way to let thousands of people know about it.
How Press Releases Go Viral
When you publish a press release and use a press release distribution company distribute it, you are showing hundreds or even thousands of media outlets your announcement. These outlets can then take your press release and show it to their readers. Their readers then have the option of letting others know about your business, products or services.
As you can see, press releases have a high chance of becoming viral in the media industry, which is exactly what you want. The more people that put their eyes on the release, the better.
Why You Need Press Release Writers
Just putting it out in front of people isn't the only thing you need to do though. You have to make sure the press release is written well. If it's not, people may start reading and stop before they get to the announcement. They may not ever find out what's so great about your business.
Press release writers are available for this reason. They know how to write about an announcement that engages people. They know how to make the news as exciting to others as it is to you.
The Cost of Press Release Writers
The reason press release writers charge so much for their services is because of their specialized skill in writing press releases. They are not like articles, blogs, or even white papers and eBooks. They need to be short, to the point, and interesting. That is not an easy task for most people, and press release writers know that. They know they have a talent that can be sold for more than bloggers sell their content for in the writing industry.
So if you want your press release to have the biggest impact, hire press release writers. You'll be glad you did when you see how professional the writing is and how great the response will be when you have your release distribution across thousands of media outlets.
Content Writers does have professional press release writers available. Contact us today for more information on how you can have a press release written in either five or three business days.
Image courtesy of Stuart Miles from FreeDigitalPhotos.net