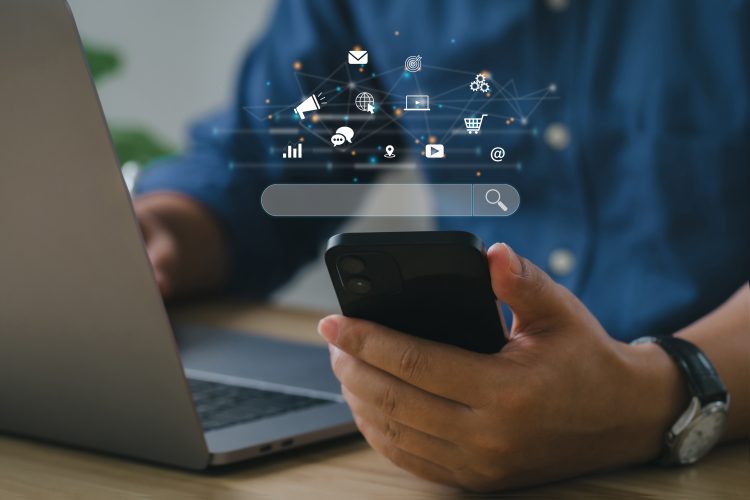 What is the Additional E in Google's E-E-A-T? All About Experience
E-A-T, which stands for expertise, authoritativeness, and trustworthiness, is a framework Google quality raters use to assess the quality of websites on their search engine. Sites demonstrating these winning qualities are far more likely to rank higher in search results and gain user credibility. In 2022, the search engine added another E to its Search Quality Guidelines — Experience. With this enhancement of the Google EEAT framework, marketers must evolve their approach to content creation.
Let's explore what Experience really means and how your content can capitalize on it!
What Does E-E-A-T Stand For?
Before we start exploring the details of the additional E, let's briefly understand what each component of Google EEAT really means.
Experience. This is the newest addition to the Google E-E-A-T framework. It incentivizes content written by someone who has personal experience in their field. So, if you're hiring a writer to create content about personal injury law, it's a good idea to consider whether that writer has worked on a personal injury claim before.
Expertise. This next piece refers to expertise or having a deep understanding of the content. This could be an extension of the writer's skills or knowledge but should ideally fall in the same vein as the topic of your content, for example, holding a personal injury law degree.
Authoritativeness. This is a reflection of how much people rely on your website in your niche and whether your site has a clear focus on a given area of expertise. Do you have a following, and do readers come to your site to learn about topics in your field?
Trustworthiness. Trust is the final and most important element since untrustworthy pages rank low. You should focus on delivering accurate, comprehensive content to your audience. This content should live on a reliable web domain that protects visitors from bad actors.
Keep in mind that E-E-A-T is just one of the many different factors that Google considers when ranking websites. Other factors, such as relevance, keyword optimization, and technical search engine optimization (SEO), are also important. Still, meeting E-E-A-T requirements can be a valuable asset for ranking higher in search results.
What Does Experience in E-E-A-T Mean?
The first "E" in E-E-A-T stands for "experience," and it is a fundamental aspect of building your website's search potential. Google looks for sites that demonstrate extensive experience in their respective fields. This experience can stem from highly trained individuals who lend their subject matter expertise — and byline — to the site's organic content. Google crawls the web to ensure these writers have the background to craft reliable content on the topic.
How Does Google Gauge Experience?
Google evaluates experience on pages and websites in a few ways. Here's a closer look at what they are.
Content
The first way Google verifies experience is through the content itself. Its algorithm is looking for material that showcases a high level of familiarity with a given subject matter, rather than fluffy content.
For example, sharing a real-life example of the author treating a patient with pneumonia will likely earn more experience points than highlighting generalizations about the infection.
Author
Google also looks at the author of the content when assessing its quality. An author with a relevant degree or certification or who has had articles published by reputable outlets enhances the content's credibility.
When it comes to a search tied to financial investing, for example, Google may prioritize content written by someone who has a financial degree or who has written articles for a well-regarded investment magazine.
Website
The search engine's bots also scan the website itself. If your site has been around for years and has a solid reputation, this can boost your "experience" points within the Google EEAT framework.
If a website is about how to avoid sun damage, for instance, Google would prioritize pages that have been around for several years and have earned a reputation for providing accurate and current sun damage prevention and treatment information.
How to Demonstrate Experience for Google EEAT
Now that we have explained the significance of experience as well as what Google looks for when gauging yours, let's explore effective ways to showcase experience in your content.
Focus on Your Core Function
Maintain a clear content marketing strategy based on your core function. Who in your network or at your company has direct experience with your audience's questions, challenges, or solutions? Incorporating those unique, real-life experiences into your content will show Google you're building a reliable knowledge base that supports your domain.
To start taking action on this now, tap your in-house SMEs or C-suite executives to share their thought leadership in a blog post. Your marketing team, freelance writers, or an agency partner like ContentWriters can ghostwrite at scale while drawing from the experience of in-house experts who may not have the time to write content from scratch.
Share Real-Life Stories and Testimonials
Incorporating real-life stories and testimonials in your content can further highlight your experience to search engines. That's because these materials provide a first-person glance into the true nature of whatever you're writing about. Readers connect with real, personal experiences.
For instance, if your customers have provided great reviews for products sold on your eCommerce site, include their feedback in your content. These testimonials instill a human touch throughout your content, serving as powerful social proof of your experience and the value you provide.
Highlight Credentials and Qualifications
Drawing clear attention to your writer's credentials and qualifications and including their byline on your content will build upon your experience score with Google. When users understand the qualifications and background of a creator, they are far more likely to trust the information presented. Google also awards points to all web pages with clearly identified writers, so it'll only improve your Google EEAT score.
Why Experience Is Important for Google
In an increasingly competitive world of digital content, displaying your experience is not just a matter of vanity; it is critical in establishing your E-E-A-T score for Google's search rankings. By emphasizing experience, you instill confidence in your audience and the search engine, demonstrating that your site is a reliable, trusted resource.
To strengthen your E-E-A-T, lean on your personal experience, share relevant credentials, and be specific when you're writing content. Continue to craft high-quality content and offer valuable insights that come directly from your experience.
How ContentWriters Can Help
As Google continues to make core changes to its search algorithms, brands need to stay up to date with best practices. Delivering valuable and high-quality content is vital to attracting and converting target audiences. With a team of vetted writers who are experts in your field, ContentWriters delivers scalable writing services to maintain and improve EEAT, content quality, and performance.
We maximize your content's SEO potential and enhance your expertise and experience with expert, vetted writers. If you need support writing content that performs, we can help. Reach out to our Content Strategy team today and get the support you need to make your content shine!


Animesh is a professional writer with expertise in business, tech and marketing.