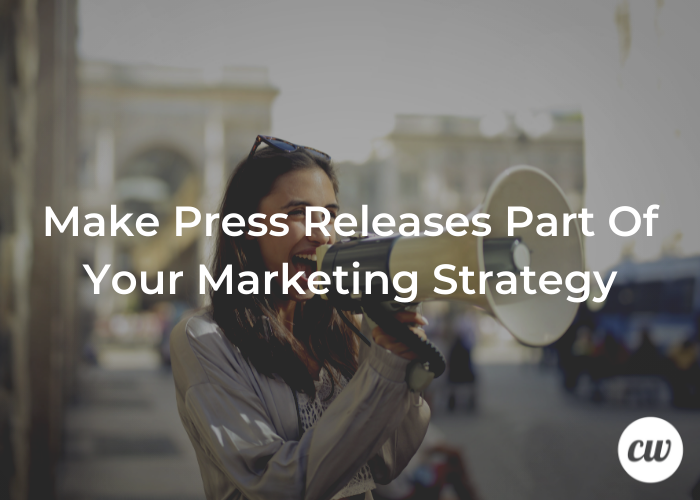 Make Press Releases Part Of Your Marketing Strategy
Marketing lets people know that your company is still in business and encourages them to buy your company's products or services. Press releases can become an important part of this strategy. In this article, learn more about press releases and how to utilize them to grow your business.
What is a Press Release?
A press release is a written announcement that is used to inform media outlets of an important event. It is written promotional material for a particular company or organization, given to the media just before a big news story is about to break.
Press releases are often used in business to signal the release of a new product or service in a way that will help spread information about it through publications. You can use press releases to advertise new, important hires or partnerships that impact your company, winning industry awards, or promoting other key recognitions that potential customers would want to know more about.
Why Are Press Releases So Important?
Press releases are an important part of a business because they get a lot of attention. Unless your company already has a stellar reputation and tons of publicity, then your company could benefit from the increase in attention. In many cases, your press release will contain a link to your company's website in it, which can create valuable backlinks to your site and have an impact on traffic sent by search engine algorithms.
Press Release Plan
To get the benefits of using press releases in a business, that business has to know how to use them effectively. There is a method to creating and using press releases that should be adhered to so that they are not overused and you don't miss great opportunities by making small mistakes. Here is the information needed to make a press release plan for a company.
When to Use a Press Release
Press releases work best when the event that is being announced is important to the company's customers. This means the release of a long-awaited product or service, major changes in how the company will operate that affects customers and any other change to the company that customers should know about. Product launches are commonly announced using press releases alongside other marketing practices.
When Not To Use a Press Release
Press releases should be reserved for important events and used sparingly. If a company consistently sends press releases, they become less important. It is not the same as having a blog where more posts can lead to better results. You want your press releases to be a welcome surprise when they come out, not a consistent and predictable occurrence. Too many of them can make news outlets less likely to report on them since your news becomes too common.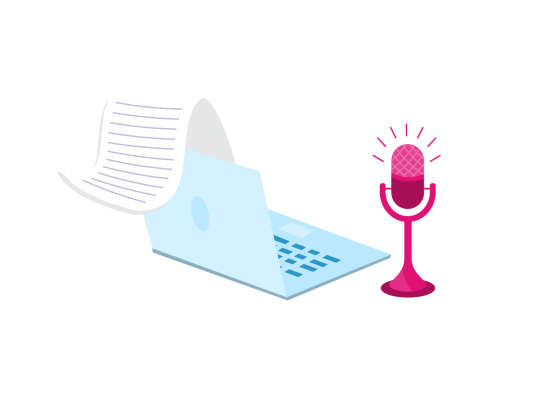 Formatting
There is a common format to press releases to effectively communicate what you need to say. Adhering to the format makes it easier for people to find the information that they need, and makes sure that you can effectively tell people about the topic without making mistakes. The format should resemble the following:
Header with logo, contact information, and the release date for the product.
Headline section with the headline and subheadings/tagline for the product.
Intro paragraph introducing the product and the key value proposition.
2-3 paragraphs going into more detail, including why that product is valuable to customers. Also, include how customers can get access to the new offering.
Boilerplate: the standard information that you give out about your company.
Any final thoughts and CTA
This format is relatively simple and effective at stating news about a product without taking up too much space. How all of it is arranged on the page is largely up to the company that prints it, but the parts mentioned in this list generally come in that order.
Write in Third Person
In general, you should avoid the first and second person in your press release and focus on the third person. This means that you should not use the words "you," "my" or "I" in favor of the company or the person's name. This is the standard way to style a press release. Some press release distribution websites will not allow any press releases to be published that violate this convention.
A good way to write your first press release is to find published press releases that are already out there within your space. This can mean reviewing the press releases from your competitors to see how your competitors refer to themselves. For example, instead of writing "we offer" you can write "company name offers" or the "marketing company offers" which would avoid the use of the first or second person.
There is one exception to this rule. If you include a properly attributed quote from someone in your press release, this can be included without having to change it. A properly used first-person quote might look like this in a press release:
According to Natalie Myers, the CEO of the Plumbers Service, "I am so excited about launching this new service into our markets. We believe that it will be an asset to our customers."
By comparison, you wouldn't want to convey this same information this way:
Plumbers Service launches this new service into our markets. We believe it will be an asset. Contact me for more information.
Be Mindful About URLs and Hyperlinks
In addition, you may or may not be able to use clickable URLs and hyperlinks. Some services do not allow them. For this reason, you want to include other ways that the media or potential customers can contact you. Including a call to action that interested parties should contact the company by phone or email is a way to skirt these rules.
Some press release distribution services charge per link. This means that even if you can include hyperlinks, be sure to choose the ones that you use intentionally and sparingly. Simply linking every product or service mentioned in the link may not be the best use of your marketing dollars. It might make more sense to discuss the new products but include a link to the appropriate product catalog that clearly lists the new products. This way you would only need to pay for a single link.
Developing Content for a Press Release
The part of making a press release that often creates the most stress is developing the content. Companies imagine that they need extremely detailed, catchy, sales-focused content for their press releases to be effective. In reality, the content is simple to create. It does not have to be complicated or even that detailed. All it has to do is make a point of providing the right information to get people's attention.
The content that you use should be focused on telling people about your offering in simple terms. Every statement should either reveal something important about the product or tells people how the product is good for customers. A common method is to introduce a feature in the thirst 1-2 sentences. Then, immediately tell customers how it will help them in the next sentence. Do this for all of the product's major features.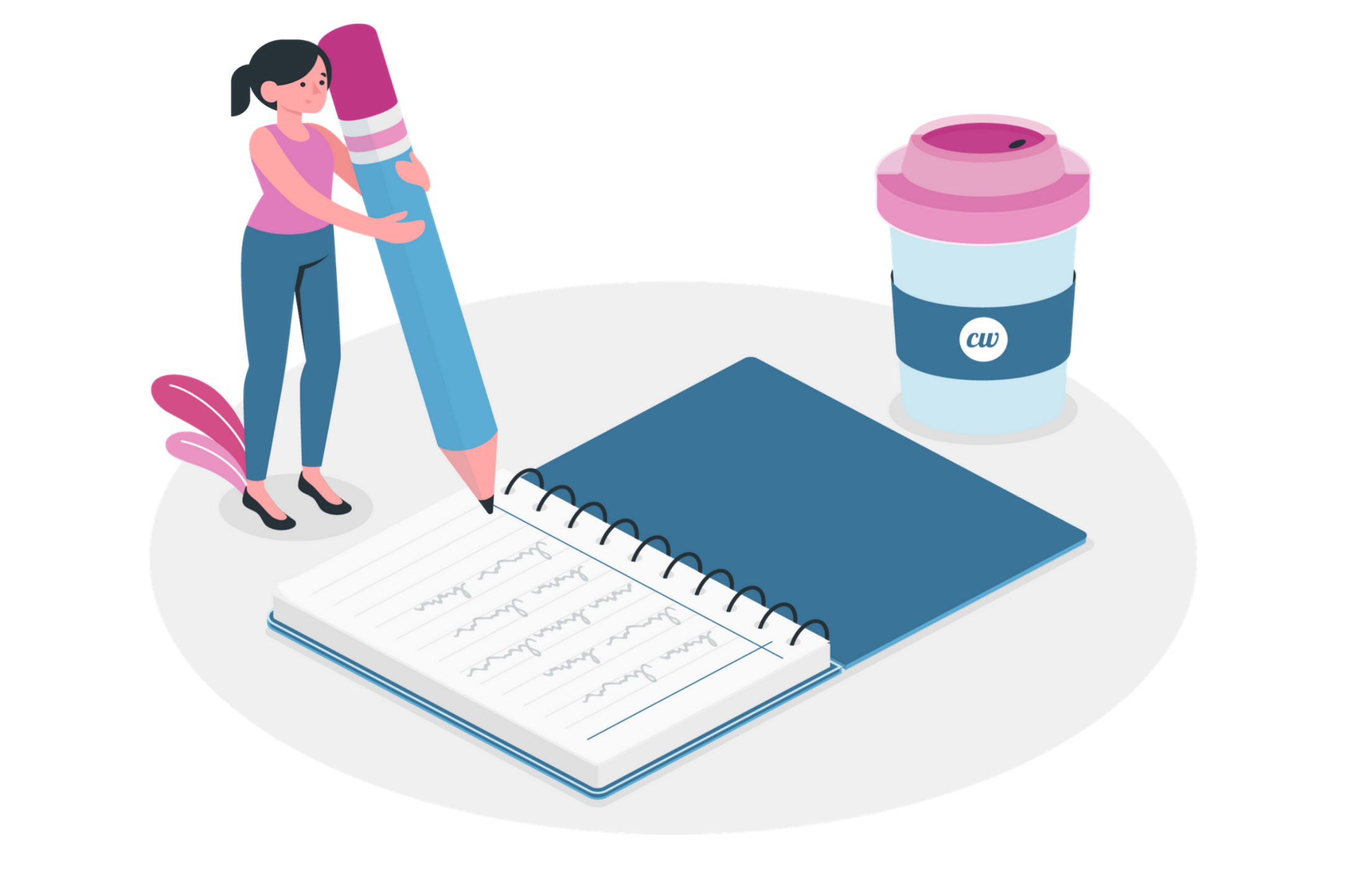 Unique Value Proposition
The most important aspect of your offering to highlight in the press release is its UVP (unique value proposition). This is the feature that makes the offering special and also gives it much of its value to customers. By focusing on the UVP, it is possible to highlight what makes your product a better choice for customers. In most cases, this is the single, most important thing that customers are going to pay attention to.
If your company is invested in a detailed business and product planning process, then the information for a UVP may already exist. Understanding what makes a product different or special is a part of the development process. You can use this information to easily distinguish your new offering as you describe it to customers.
Be Consistent
Like anything else in marketing, consistency is key in seeing the results that you want. If you write and publish one press release for your company ever, you aren't going to benefit from using press releases as a part of your marketing strategy. Instead, plan to regularly publish press releases. Ideally, you would publish press releases once each quarter and as frequently as twice a week, as long as the news that you're writing about is timely and newsworthy. Customers want to know what's going on with your business and this is a good way to educate them.
Using press releases is one of the most effective marketing tools for small businesses or start-ups. The main benefit of this is that they can be published without spending much money on advertising. Moreover, they can reach a lot of people and this will allow you to show off your products and services.
взять займ на карту без отказа займ


Melanie G. is a freelance writer and editor living in Tampa, Florida. She's freelanced full-time since she left her writing job at Nielsen in 2012.