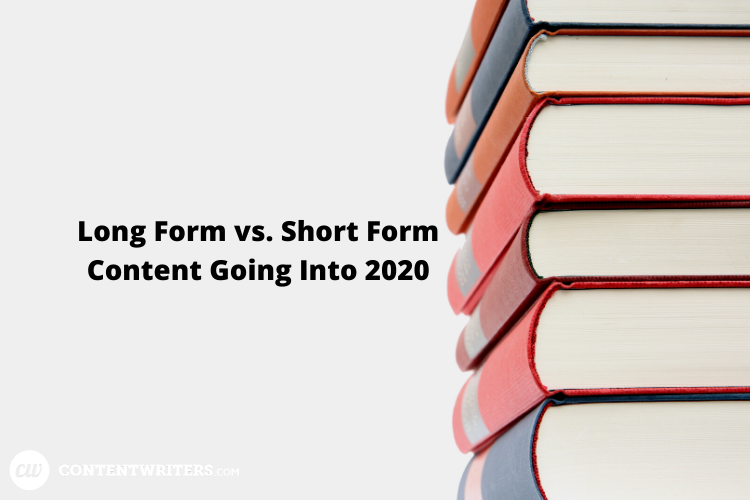 Long Form vs. Short Form Content Going Into 2020
As you start the process of creating your content plans and editorial calendars for 2020, you might be wondering what kind of content to include, especially in terms of length. For many years, the focus has been on developing and publishing content frequently and consistently. In the past, this might have included publishing two 500-word blog posts each week.
While frequency and consistency remain important, there are many benefits of creating long form content in 2020. This is why you can expect more long form pieces of 1,000 words or more to be published this year compared to past years. Here are some things to consider about short form versus long form content in 2020.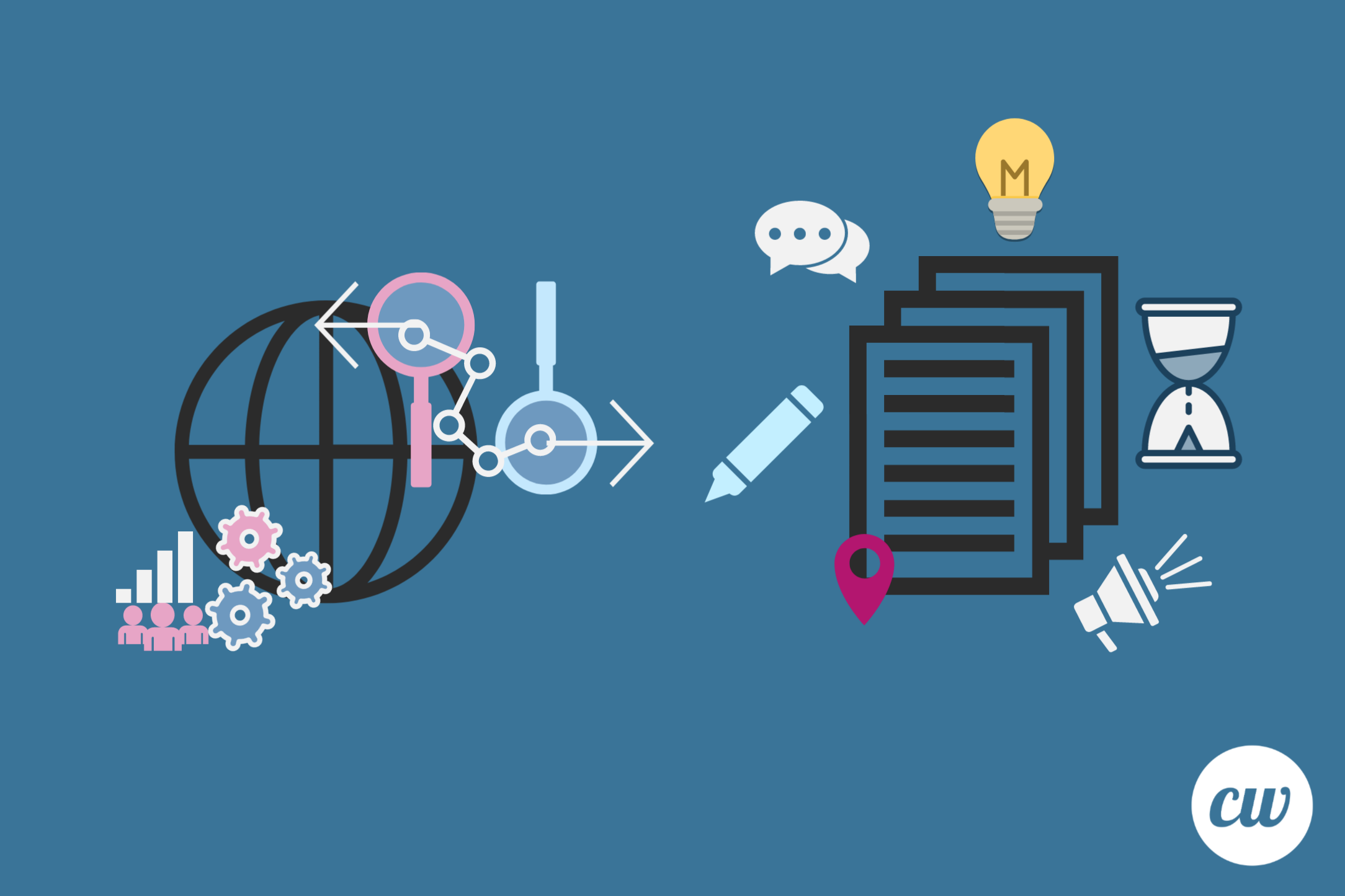 Long Form Content Projects Authority
The longer a piece of content is, the more authoritative it seems. For search engines, longer content provides more opportunities to increase the text-to-HTML ratio, keyword usage, and credible link building. For readers, longer blog posts and e-books often provide more substantial content to better answer user questions.
If the average blog post is 300 to 500 words, long form blog posts have at least 1,000 words. However, there is not an established guideline with regards to how many words constitute a long form blog post. For many companies, this means balancing the ease of writing short blog posts against the benefits of longer posts. In practice, this could mean publishing blog post in varying lengths.
Pillar Pages
Pillar pages [sometimes referred to as skyscraper content] are long, substantial blog posts that provide a comprehensive overview of the subject matter. These pieces of content often feature 10,000 words or more of high-quality content. The more credible, authoritative, and well researched, the better the piece will often perform.
Typically, producing a pillar page includes researching what content already exists about the topic online. The goal of the pillar page is to be more comprehensive, valuable, and all-encompassing than any existing website page or blog post. The first step in determining what content to include in your pillar page is to evaluate what information is already out there. Your pillar page needs to include all of the topics other pages have, as well as expanding on existing information and answering additional questions that other websites fail to answer.
Pillar pages are much more likely to be linked by other website pages and blogs than shorter pieces because they offer more value. If you think about it from the perspective of other companies, publishers, and blog writers, it is easy to see why they would prefer to link to a more comprehensive (and ideally better-written) article instead of finding many different links to support what they're writing about. Getting backlinks naturally from other websites can be a good tool for improving your own search engine results. In addition, you can expect more traffic from the viewers of those other websites that choose to link to yours.
Those who are undertaking very active link building campaigns will have an easier time asking website owners and bloggers to add the link for a pillar page to a list of resources, as it provides a lot more value. While it isn't possible to create an entire blog of pillar pages, having at least one pillar page per website can provide a tremendous amount of benefit. It also suggests that longer and more valuable content can sometimes be much more effective than shorter pieces.
Longer Content Performs Better
Research shows that longer content attracts more new traffic than shorter content, even if it is posted less frequently. With this argument, you could claim that posting less content overall could be just as beneficial as shorter, more frequent posts. Content marketing experts often show how the performance of longer pieces can attract more website visitors than shorter pieces.
There has been much debate about long form content pieces among SEO experts; however, you only know how this type of content performs on your website if you try it for yourself. You can start by expanding some of your existing blog posts to provide more content.
Just keep in mind that most businesses benefit from a mixture of short and long blog posts. Not every topic warrants a deep dive, and it wouldn't benefit you to create content purely for the sake of creating content. You want to make sure that the topics you write about are things that your target audience wants to read about. 

For instance, if you publish a blog post about going to a particular conference, it probably doesn't benefit you in any way to create a 10,000-word article about it. Since the topic is not evergreen, it doesn't make sense to invest the time or resources into making the post longer than it needs to be.
There is such a significant amount of content that already exists on the Internet. A 300-word blog post that simply recaps information about a topic that is widely available likely won't provide as much traffic as a longer and more comprehensive article. Be sure that your article provides readers with education and value, so regardless of its length, you will be able to get the most from its performance.
What Makes Good Topics for Long Form Posts?
You may be wondering what topics would be good for long form posts for your business' website in 2020. This varies based on your particular business, its customers, and goals. If your main goal is to educate and attract customers for your service-based business, creating a series of long form blog posts that address the most common questions your customers ask could be an effective way of building out a content strategy while creating valuable content.
On the other hand, if your product-based company simply wants to make fast sales and isn't concerned as much with providing education, developing a sales guide to give out as a lead magnet to people who are searching online for a product like yours can be the start to a short sales funnel. You can write the guide to address common sales objections and advertise it through a landing page that has been optimized to work with your Google Ads campaign. The end pieces of content for both of these hypothetical companies would look and perform differently. That wouldn't mean that one is less successful than the other.
To create a list of potential topics, consider the following strategies:
Use Google Keyword Planner to identify related topics people search for
Determine what posts performed best on your website
Ask customers about what topics they would like to see covered
Evaluate the topics competitors cover
Follow recent news and trends related to your industry
Use online tools to identify new topics that might interest your audience
Know Your Audience
When evaluating whether short form or long form content is better for your website, it is best to really take the time to get to know your audience. Will your audience benefit and prefer longer articles? Or are they looking for shorter pieces that go right to the point, but also provide additional links to more resources?
It is also a good idea to have an understanding of what kind of expectations your audience has. If your company sells dog shampoo, having a website full of multiple pillar pages may not work toward your goal of having increased sales of dog shampoo. The money and effort might be better spent creating effective social media campaigns and short form articles about how veterinarians recommend it and the customers who already use it and love it.
By comparison, if your product or service has a longer sales cycle, having an extensive library of resources on your website can make it easier to sell your product. Potential customers can find the answers that they need on your website without any interaction from a live customer service agent. This could reduce the cost of acquisition substantially. Plus, it can get people involved in your sales funnel through organic search engine traffic.
When it comes to content, there are some inherent benefits to creating longer and more substantial posts. For most companies and industries, long form content could potentially deliver substantial results in terms of increased traffic, credibility, and sales. If you're not yet employing the strategies of long form content in your company's content marketing plan in 2020, it is probably time to experiment with adding longer blog posts and landing pages to your website. Be sure to monitor the progress of this effort by monitoring traffic trends and sales to see if there is a substantial difference for your particular company when you implement longer content pages.


Melanie G. is a freelance writer and editor living in Tampa, Florida. She's freelanced full-time since she left her writing job at Nielsen in 2012.