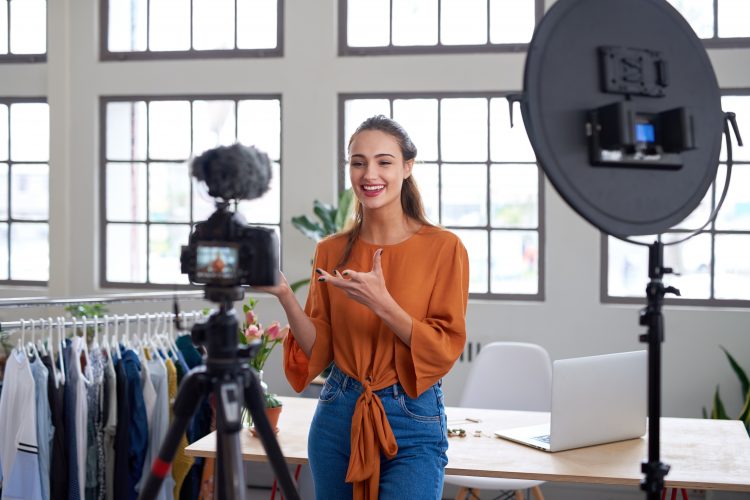 If You're Not Already Using Influencer Marketing, You Should. Here's Why.
According to Linqia's State of Influencer Marketing 2019 survey, 74 percent of marketers are using influencer content, and 57 percent report that this type of content outperforms brand-created content.
In addition, 66 percent of these marketers conducted more than two campaigns in the last year, and over 25 percent of them ran 5+ campaigns. Moreover, 39 percent of marketers are planning to increase their budget for influencer marketing in 2019.
These numbers prove that more organizations are noticing the power of influencer marketing and considering it a worthy investment. So what exactly is it, and why are more businesses getting on board?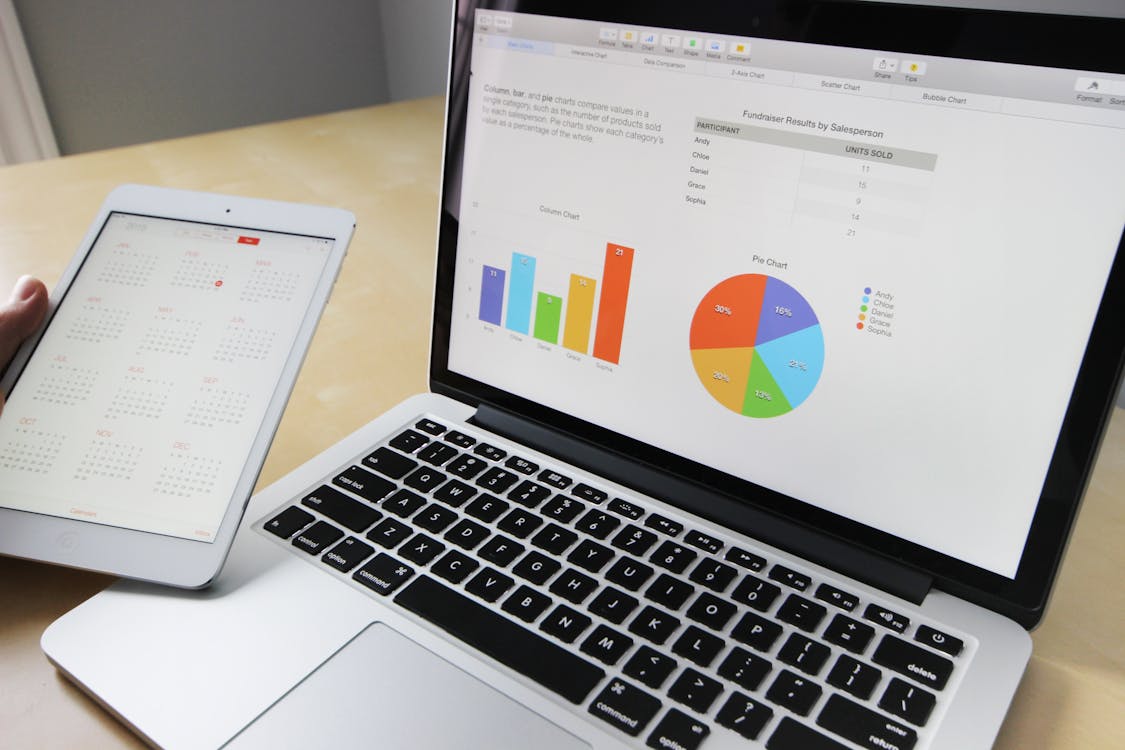 Before you can benefit from influencer marketing, you need to know what the benefits are of social media influencers. Influencer Marketing Hub calls it the "next big thing" and defines it as "a hybrid of old and new marketing tools" that utilizes celebrity endorsement within a content-driven marketing campaign. The ultimate results are "usually collaborations between brands and influencers."
According to The State of Influencer Marketing: 10 Influencer Marketing Statistics to Inform Where You Invest, influencer marketing has grown in the past five years to become a $5 to $10 billion dollar industry. It has evolved from a rather obscure marketing method to becoming one of the hottest ways to increase a brand's reach. It can be a modest investment or the "big kahuna" of marketing investments that can take your brand to the next level.
Just like all marketing efforts, it takes time, investment, risk, and commitment, but the rewards can be tremendous. If you decide to raise the bar with your choice of influencers and their followers, the investment will be higher; however, these influencers will deliver a larger group of consumers from your demo. For example, if you get a new Instagram model with 1,000 followers to boost your product, you will only get 1,000 new exposures. But if you collaborate with a wildly popular photographer to partner with you, it's possible to reach millions in one fell swoop.
If your strategy involves more conversions, clicks, and sales, then going big into the world of influencer marketing can be the edge your organization needs.
These are generally leaders in your industry who can catapult your brand to new levels. This can be a celebrity, social media personality, or any other entity that can make a high-impact on your brand's exposure.
An exaggerated example would be an animal shelter hiring someone famous like Leonardo DiCaprio to show off the adorable cats up for adoption on Facebook Live. This would bring in plenty of viewers and rescue more pets than a video without any boosts or shares. Here are two real-world examples of effective influencers:
Celebrities or Users With Large Followings on Social Media: YouTube personality PewDiePie promoted the French horror film, 'As Above, So Below.' In this campaign, PewDiePie made two videos in which he explored the same underground catacombs in which the film was set. As of today, both videos have a collective 12+ million views. At the time of the catacombs challenge, he had 27 million followers, so posting these videos helped boost the movie's publicity a great deal.
Other Corporations and Social Media Users: For instance, Dunkin' Donuts recently teamed up with Collab, an entertainment studio, who selected a few influential lifestyle creators to share their content about National Donut Day on SnapChat. Ultimately, the influencers used their content to send more people than ever before to Dunkin' Donuts on National Donut Day. Dunkin' Donuts also gained 10x more followers on their SnapChat channel in just one day compared to what they usually gain in a month. The campaign had 40,000 cases of engagement and reached over 3 million users.
What's great about influencers is they don't necessarily have to be big-time celebrities. What matters is their following and the niche in which they reside. Influencers come in all shapes and sizes, like mom bloggers, photographers, athletes, CEOs, and more. Part of the fun of influencer marketing is to tap into an individual's promotional potential and watch their followers move over to your brand on their social media.
Next, you can begin to measure the success of the collaboration. And since there are more people than ever on social media, the availability of new partners will only increase over time.
Influencer marketing is effective because it provides you with several benefits that all marketers need in order to gain traction:
Authority and credibility from an influential entity.
A boost in entertainment and value based on the influencer's mere presence.
Unique content that's a blend of your brand and the influencer's unique personality.
Increased reach from the influencer's added pool of followers and connections.
A general sense of excitement in being part of something big, which boosts user engagement.
It can take a lot of time and energy to manage an influencer marketing program, but you can have a higher chance of success when you have great marketing content and a popular influencer. But how do you set yourself up for success when you don't know where to start or have the time? According to Linquia's study, the amount of time required to manage such a campaign was ranked as one of the year's top challenges. Here are some ways organizations have made it easier to manage an influencer marketing campaign:
Get others to find the great influencers: Partner with an influencer marketing agency that does much of the groundwork for you. These organizations can help you with your content strategy, casting talent and influencers, on-site management and support, and other organizational and management needs. If you decide to go this route, you're not alone, as 26 percent of marketers have also used this kind of service to ease the load on their already busy marketing team. Sometimes, it's just easier to work with an entity that has the right connections and gives you a jump start into this type of campaign, especially if it's your first time executing one.
Don't do the writing! Hire freelance writers for blogs, video scripts, and all other written and spoken content. When your marketing team is already dealing with analyzing metrics, researching your customers, and brainstorming great ideas, the time-consuming work of writing can fall by the wayside– or make a few teammates burn their candles from both ends. This isn't good for you or your team. Outsourcing this kind of work helps you focus on the task at hand and leaves the writing task to people who do it for a living, not just on the side.
No matter how much content evolves, writers are needed behind the scenes to convey your brand. A professional writer can turn a recorded interview into an organized blog, write a video script, or convert your team's ideas into a genius email campaign. ContentWriters has fully vetted professional writers and editors who will create original, engaging content just for you. We offer all these perks to our clients:
Free Topic Pitching: Whether you are swimming in great ideas or the well is running dry, our writers can give you a boost with some FREE topic pitches!
Find and Maintain Your Voice: Consistency is key when it comes to maintaining your brand's image in blogs, videos, and ads. Our writers know how to follow your templates and style guides to deliver the same tone and personality you love.
Round the Clock Assistance: Every one of our clients receives a dedicated account manager to assist them for any writing-related need.
Easy Access to Your Content: Our user-friendly interface allows you to access your fully edited and curated content as soon as it's ready!
One Hundred Percent Satisfaction Policy: If you don't like what you receive, tell us right away and we'll do everything we can to make the content fit your needs.


Alicia is a professional content writer who specializes in the field of real estate and home living. Alicia is particularly knowledgeable in the area of marketing and promotion, having posted many listings online herself while also managing leads through CRMs. She has recently become HubSpot Inbound Marketing certified (valid until June 2019) and HubSpot Content Marketing certified (valid until July 2019).