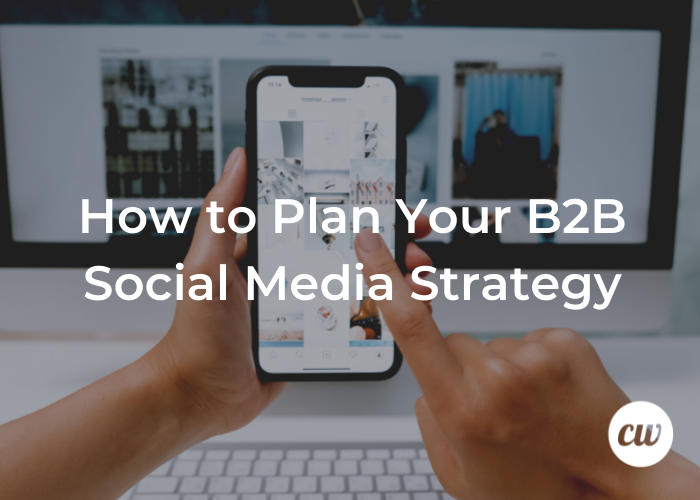 How to Plan Your B2B Social Media Strategy
Having a social media plan is essential for any business, but it's especially important for B2B companies. Without a plan, you won't know what you're trying to achieve or who you're reaching. You'll also be more likely to publish content at random, which will make it challenging to measure the results of your B2B social media strategy.
It can seem like a lot of work, but here are a few reasons why planning is essential:
You'll achieve better results
You'll save time and energy
You'll be able to track results and optimize your strategy over time
Why Social Media is Important for B2B Companies
B2B social media is important for several reasons. First, it allows businesses to build relationships with potential and current customers. It helps companies stay top of mind, leading to more sales opportunities. Additionally, social media can be used to generate leads and traffic back to your website. Plus—if you're not connecting with your audience on social, are your competitors?
Let's dive into the nitty-gritty of just how to do this.
How to Create a B2B Social Media Strategy
Define your business goals for social media.

What are you looking to achieve with your social media accounts? More website traffic? Increased leads or sales? Greater brand awareness? Once you know what you want to achieve, you can identify the right metrics to measure success.

Identify your target audience.

Some social media platforms are better tailored for B2B needs. In contrast, others are more popular with consumers. Identify the social media platforms your target audience is on and focus your efforts there.

Choose the right social media platforms.

Once you know who you're targeting and what you want to achieve, it's time to choose the right platforms. Not all platforms are appropriate for every business, so be sure to do your research.

Create a content plan.

Knowing what to say is just as important as knowing where and how to say it. Plan out your content in advance, including topics, tone, and target audience. This will help keep your messaging on track and ensure that you're publishing relevant and engaging content.

Schedule and publish content.

Once your content plan is in place, it's time to start publishing! Use a social media management tool to help automate the process and make it easy for you to publish content on multiple channels at once.

Measure results and optimize strategy.

Don't forget to track results and make changes to your system as needed. Use analytics tools to measure engagement, website traffic, leads, and sales generated from social media. If something isn't working, don't be afraid to change it up.
By following these 6 proven steps, you can create a social media strategy to help your business achieve its goals.
Define Your Business Goals for Social Media
Defining goals for social media can be tricky. However, businesses may want to consider increasing brand awareness, generating leads and driving website traffic as objectives.
Goals should be specific, measurable, attainable, relevant, and time-bound (also known as the SMART Goal system). For example, suppose one of the business goals is to increase brand awareness. In that case, an objective could be to increase the number of followers on Twitter by 25% within the next three months.
Once the business goals for social media have been defined, it is important to set short and long-term goals to help achieve those objectives. Short-term goals should be achievable within a specific time frame, such as three to six months, while long-term goals should be accomplished within one to three years.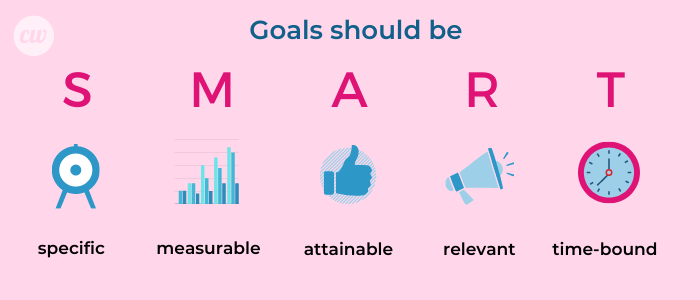 Identify Your Target Audience
Businesses should take the time to identify their target audience before they start any social media campaigns. This will help ensure that the published content is relevant and delivered on the right channels.
Create Buyer Personas
Buyer personas are fictional, generalized representations of your target audience. They help you understand your audience's interests.
To create buyer personas, you will need to collect demographic information, interests, and behavioral data about your target audience. This information can be gathered from surveys, interviews with customers, and research about your industry.
Once you have this information, you can begin creating a profile for each type of customer. You might base this on company size, job role/seniority, industry, or geographic location, for example. Your profiles should also consider your audience's interests and pain points.
Research Your Competition
To create a successful social media strategy, it is crucial to understand what your competition is doing. Research their profiles and study the type of content they are publishing.
Analyze this research to determine if their strategy is effective. Are their users engaged on their platforms? Does the content define its brand? Are there incentives given to users?
Use this information to determine which channels your business should pursue, and the type of content that is most likely to resonate with your target audience.
Understand Your Audience's Needs
By understanding your audience's needs, you can create content that speaks to their interests and pain points. There are many different ways to find a consumer's pain point, including:
Conducting surveys/polls
Researching competitors
Thinking about your own needs and wants when looking for a service or a product
Reading what your target audience posts about on social media and forums
Ultimately, your goal is to discover what your consumer is passionate about and deliver that in the most convenient, high-value package possible.
How to Choose the Best Social Media Platforms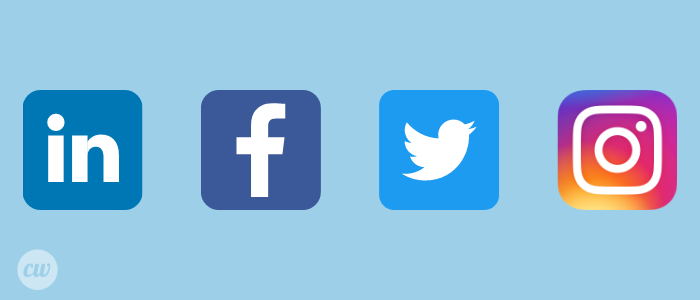 With so many different platforms available, it can be challenging to determine which are the best fit for your business. To decide which channels to use, consider the following factors:
Your target audience's demographics.
Your audience's preferred device.
What time they are likely to be on social media.
What type of content do they search for.
The type of content you want to share.
Do some market research into the key uses for each social media channel for your target audience. Then narrow down a list of 2-3 platforms you want to consider.
Tips for Creating Engaging Content
Once you have created a content plan, it is important to understand how to engage your target audience. There are several different factors to consider, including:
The type of content you are publishing.
The tone of voice you are using.
The visuals you are using.
How often you are publishing content.
Set goals for your social media marketing campaign and track how well you achieve them. This can be done by using a variety of metrics:
Website traffic
Social media followers and engagement
Leads generated from social media channels
Conversion rates from social media leads
Metrics with show how well your social media marketing campaign is performing so adjustments can be made as needed.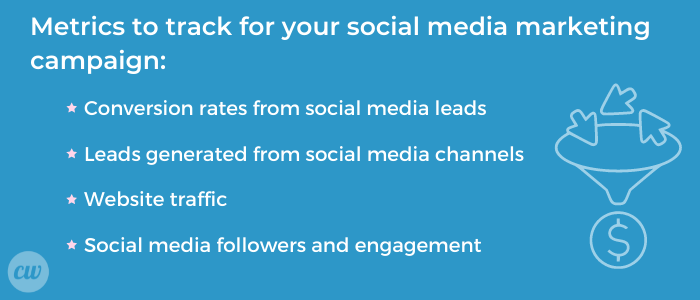 Planning a B2B social media strategy can seem daunting. Still, if you take the time to research your target audience and create a content plan, you will be well on your way to success.
B2B Social Media Post Ideas By Platform
What you choose to post will also depend on the platform. We've included some examples below to get you started.
LinkedIn:
Share articles and infographics from industry publications
Share blog posts from your company website
Post about upcoming webinars or events
Share customer success stories
Instagram:
Share pictures of your team at work
Share pictures of your products or services in action
Share quotes or tips related to your industry
Host a contest or giveaway
Twitter:
Share short snippets of blog posts or articles
Tweet about upcoming webinars or events
Share quotes or tips related to your industry
Retweet other users' content that is relevant to your audience
TikTok:
Create short videos introducing your team or products/services
Share short tips or tricks related to your industry
Film short interviews with customers or employees
Create stop motion videos using product shots or images from your company website
Schedule and Publish Content
If you want to be successful with social media marketing, it is important to publish content regularly. Certain tools allow you to create a calendar of posts and then publish them automatically, so you can save time and keep your schedule consistent.
There are many different tools that you can use for this purpose, including Later, Hootsuite, and Sprout Social. All of these tools allow you to create a content calendar, publish, and monitor your social media accounts.
The best tool for you will depend on which features you view as the most vital. For example, if you need help with scheduling posts, then Hootsuite is a good option. If you are looking for a tool that offers detailed analytics, then Sprout Social is a better choice.
No matter which tool you choose, using a content calendar will help you be more successful with your social media marketing.
Measure Results and Optimize Your B2B Social Media Plan
Without measuring your results, you won't know if your social media strategy is effective. You can use analytics tools to track website traffic, engagement, and leads generated from social media. This information will help you determine which posts are getting the best response and which ones aren't performing.
What to Measure
The type of data that you track will vary depending on your business and the goals of your social media campaign. Google Analytics, Hootsuite Insights, and Sprout Social offer detailed analytics tools that allow you to track a variety of metrics including: website traffic, page views, leads generated, sales, downloads, and engagement (likes, comments, and shares).
Adjusting Your Strategy Based on Results
Now that you've measured your results, it's time to adjust your strategy. If you find that a particular post is getting a lot of engagement, you'll want to publish similar content. Alternatively, suppose you notice that a post isn't performing well. In that case, you can either delete it or modify it to be more successful.
You should also keep an eye on your goals and ensure that your social media strategy is still aligned with them. If your goals have changed, you may need to adjust your strategy to reflect your new goals.
Remember, it's essential to constantly monitor and optimize your social media strategy to always work best for your business. By tracking the correct information, you can ensure that your social media marketing effectively helps you achieve your business goals.
Ultimately, using multiple analytics tools is the best way to get a well-rounded picture of your content's performance across your channels.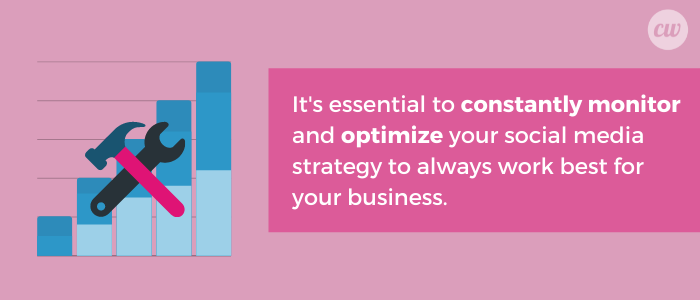 Conclusion
B2B social media marketing can be a great way to connect with potential customers and build relationships with current clients. However, it's crucial to have a plan in place before you start publishing content. In this article, we've outlined six steps that will help you create a successful B2B social media strategy.
Determine your goals.
Identify your target audience.
Create valuable content that resonates with your target audience.
Find the proper channels and tools for your business.
Make a content schedule.
Measure your results and adjust your strategy accordingly.
By following these steps, you'll be on your way to creating a winning B2B social media strategy.


Katherine has 10+ years of experience as an SEO specialist, copywriter, and editor across multiple industries. She is also a TEFL-certified language curriculum developer and academic manuscript editor.