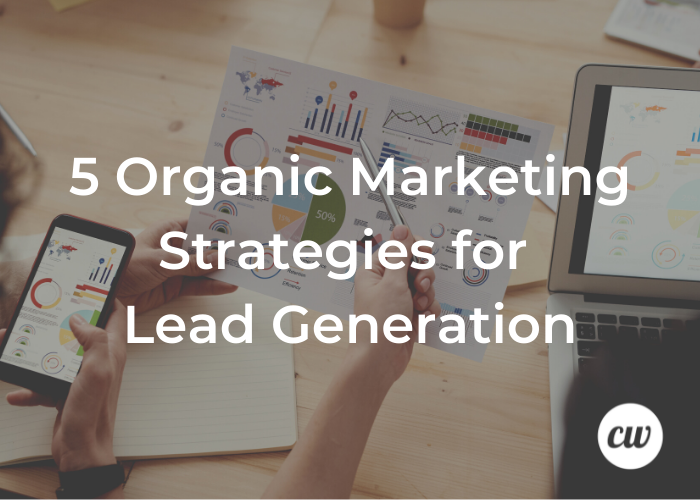 5 Organic Marketing Strategies for Lead Generation
Many marketers will use PPC ads for lead generation, but establishing a sound organic strategy should be your go-to solution for 2022. An organic content marketing strategy creates a more stable, reliable, and cost-effective sales funnel that appeals to consumers with a heightened interest in your product, service, or perspective.
Here's a summary of this approach and 5 ways to improve your organic marketing strategy.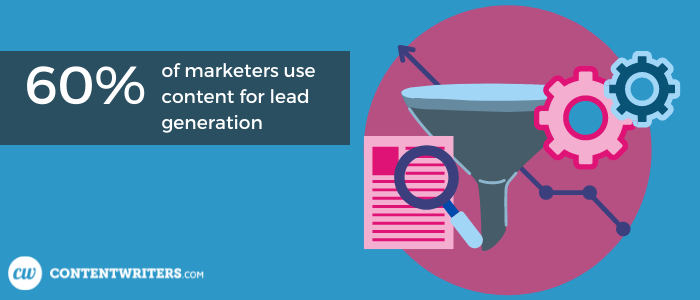 What Is Organic Marketing?
Organic marketing generates traffic over time from content published on your site that's optimized for search engines. It often consists of (but isn't limited to) the following types of content:
Blog posts
Bylined web articles
White papers and eBooks
Case studies
Social media posts
An organic content marketing strategy targets consumers who are searching for products, services, or keywords tied to your business that will address their questions or challenges. These lead generation efforts act as a 24/7 salesperson, earning you an informed potential customer before your sales team has even engaged.
How to Use Organic Marketing to Generate Leads
The techniques below focus on how to engage your target prospects and convert them into MQLs using content.
1. Grow Your Resource Hub
If you want to be among the 60% of marketers that use content for lead generation, focus on your knowledge repository that consumers depend on and gives information for search engines to crawl. Publishing different types of content (see above) with internal linking forms an ecosystem that caters to different personas within the customer journey. When you have a lot of high-quality content strategically integrated on your site:
Search engines surface your site for your audience's inquiries, increasing web traffic and number of conversions.
Users that see value in your resources are more likely to continually engage with your content and proceed through the funnel.
Returning visitors that associate your brand with expertise may share your content on social media, expanding your reach and contributing to social proof.
2. Write Content for Readers First
Writing strictly to satisfy your SEO tools will not equate to quality for your readers. Your human readers are who you're trying to convert, so make sure your published work meets their needs and user intent. A marriage of SEO tools with a high-quality writing solution should allow you to tackle search engines' algorithms and your prospects' curiosity.
For example, you can:
Use tools like SEMrush to identify what your customers search and incorporate that information in your content briefs. Other free resources can surface long-tail keywords, blog topic ideas, questions, and PAA opportunities that target audience segments.
Tap your sales and account management teams to uncover common questions and challenges across prospects and clients.
Structure keywords less around general concepts and tailor them more toward inspiring your readers to use the products or services you offer. For instance, instead of "best landscaping" you could use "summer landscaping ideas."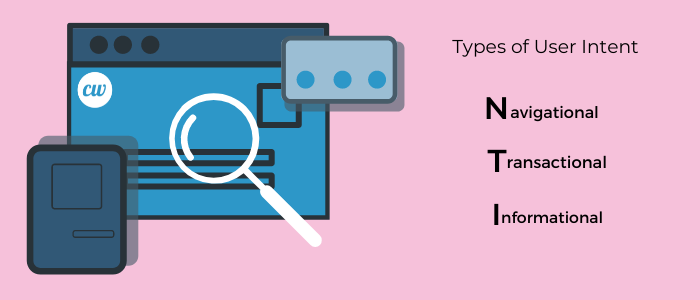 This way, you target potential leads where they're at instead of merely pandering to Google's search algorithm of the moment.
3. Prioritize Thought Leadership Regularly
Publishing thought leadership content regularly and consistently not only establishes your expertise and trust, but is your window into earning all three qualities of E-A-T. This doesn't mean solely posting a glossary of terms or regurgitating an article from a competitor that's performing well. You'll want to experiment with:
A variety of content types like pillar pages with topic clusters, case studies, white papers/eBooks, and industry newsletters that can help assert your expertise and provide readers with actionable takeaways.
Strengthening the digital presence of your SMEs, salespeople, and C-suite executives. Publish content with their bylines and promote it through their social media channels.
Using long-tail keywords organically in your articles and avoiding oversaturation that could trigger Google (and your readers) to regard your published work as inauthentic.
Product-focused and product-agnostic pieces. By using both approaches, you can help readers understand problems they may have, discover solutions, and evaluate your products or services.
Trust is a vital part of the sales process and any doubt you put into search engines or potential leads could jeopardize your chances of conversion.
4. Update The Old & Page 2
Updating content that has done well in the past, but has been stuck on Page 2 or been on the decline for a year is worth your attention. Refreshing your content that's slipping in the rankings has a chance at a second life before it becomes deadweight and needs a rewrite.
To update your content quickly, you can try:
Adding new statistics and resources with external links/sources.
Changing your subheadings, which are often brief summations of your solution, to reflect new thinking of an old problem.
Adding a few new details for more clarity and up-to-date recommendations.
Refreshing tags, page descriptions, and meta descriptions.
Relying on new content to bring in leads is like expecting new sales hires to close all your deals. Give what's new time to grow and never stop supporting and improving what's existing.
5. Streamline Your Content Production Process
Without having the time to strategize, execute, and measure your lead generation strategy, you'll likely be scrambling to deliver whatever content you can. In respect of your time, the content creation process can be streamlined so you can plan and commit to the strategies outlined above and acquire more leads. There are alternative solutions to managing high-quality writing, editing/proofing, and optimizing. You can streamline these processes and save valuable time by:
Planning your content calendar in advance by at least one month but ideally one quarter.
Outsourcing your content creation and SEO keyword research.
Measuring content performance consistently to inform topic ideation and what legacy content to update.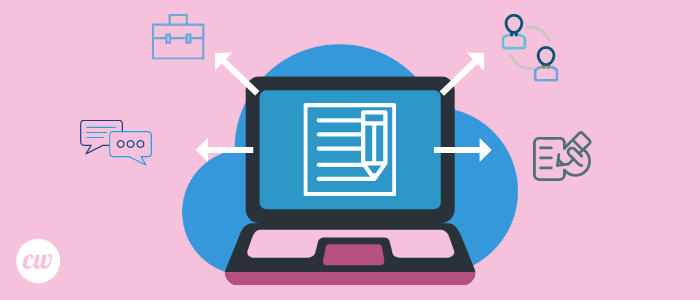 Bring in More Leads Today
Use these tips to ensure you're bringing in more consumers and giving them what they need to get one step closer to converting. The key is to meet users where they are with relevant keywords and valuable thought leadership content as consistently as possible. To learn how ContentWriters can help, reach out today.

Derek is ContentWriters' Director of Content Strategy. He has helped hundreds of companies improve their web traffic, conversion rate, and content creation efficiency. Derek is particularly knowledgeable in full-cycle sales, eCommerce, SaaS, and B2B marketing, having consulted in those areas for over 5 years. He is HubSpot Content Marketing certified.