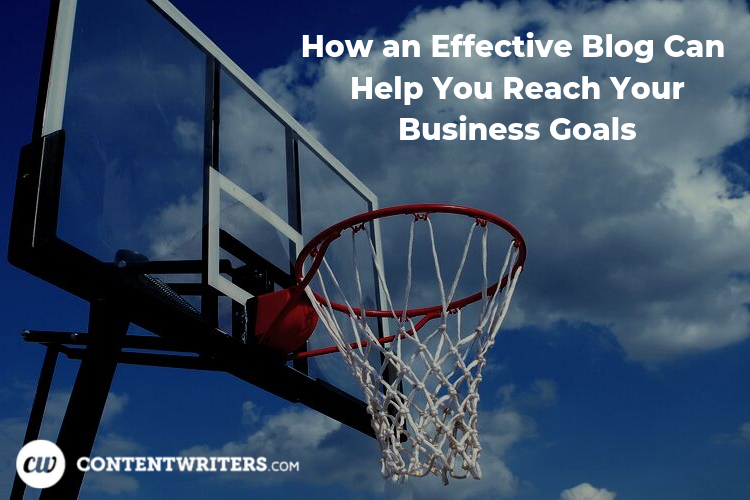 How an Effective Blog Can Help You Reach Your Business Goals
Blogs have evolved into an essential part of business websites and provide a wealth of advantages to online businesses. They are no longer just a tool for independent bloggers to share their ideas. They have become a critical part of a company's marketing strategy for how companies establish themselves online. Blogs help with SEO and can help to make your company stand out as knowledgeable. As an online business owner or manager, you need to take advantage of this and have a blog as the main strategy your company uses for building your online business.
The key to a successful blog is to understand what your blog should be about and how to use it. Here is a look at why your business needs an effective blog, including examples of how successful companies like Coca Cola and Walmart are using blogs to power their success.
Building a Database of Evergreen Content
Evergreen content is content that is always relevant and timeless. Many blog posts become dated when trends, practices, and technologies begin to change. For example, a blog about VHS players is out of date since the industry standard for home video is DVD players. This is changing again as more people focus on streaming services over DVD players.
Building a database of evergreen content gives you the ability to keep your blog and other posting services relevant. Since your content will not be dated by changes in the world, your posts become key reference points on specific subjects.
Evergreen content positions your business as a go-to source of information about a topic, making it easier to draw in customers over time. It could be a challenge to know what topics are evergreen, but working with a professional writer can help.
Another benefit of evergreen content is the ability to reuse your content. Since search engines look for periodic and consistent posting from blogs, you can restructure and reuse your content multiple times to keep your blog feeling fresh and new while you work on new content.
New Search Engine Opportunities
Search engines are adjusting to the demands of consumers at an alarming rate and they reward new content. Because of this adjustment, having a blog allows you to change your search rankings with new content. Each post is an opportunity to engage search engines and increase your standing in the online community. This means your company will be in front of more viewers more often — giving your business the chance to convert leads to sales and grow your online business!
Serve as Top of Sales Funnel
Your blog is also the part of your website that customers will find the most interesting and hopefully engage with, so use your blog as the top of your sales funnel. Every company needs a comprehensive sales funnel to convert leads into sales. Your company blog gives you a chance to introduce specific problems, present possible solutions, and filter out unqualified leads.
Posting content to your blog allows you to focus on specific issues. For example, Latched Mama offers mothers support and interesting articles about different topics in an effort to cultivate an online community. Each topic focuses on a different area of interest like caring for young children, preparing easy meals, and finding baby care products. Throughout each blog post, Latched Mama introduces its products to solve the problems presented in their posts. By doing so, interested mothers will look further into each product, moving deeper into the sales funnel.
Helps Differentiate Your Company from Competition
Your company's blog is one of the unique aspects of your online identity. No two blogs are the same due to writing styles, site designs, and branding. Therefore, you can use it as a means of making your company look, sound, and feel far different from any other company.
An example of this is Walmart. Walmart manages to establish itself in a variety of ways, but its blog is very distinct. A combination of branding and storytelling lets Walmart extend its in-store experience onto its blog in an unmistakable way. While other companies excel at blogging, it would be difficult to mistake any of them for Walmart. This helps Walmart ensure that it can continue to influence shoppers online using the same branding and persona that it has in stores.
Blogging Drives Traffic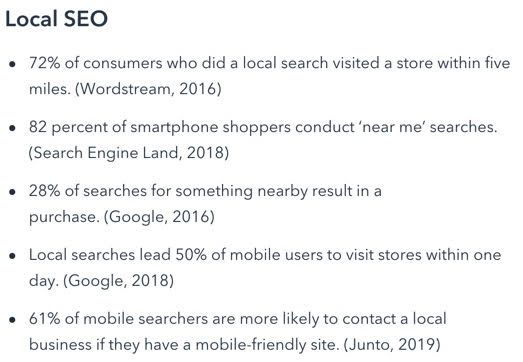 Although it may not be apparent to some business owners, blogging drives traffic online and in stores. Research shows that up to 72% of people who search for something online will visit a store related to their search within 5 miles of their house. So, increasing your blog traffic directly relates to an increase in traffic and possible sales. In some ways, blogging is a more reliable way of driving traffic than other options at less cost.
Improve SEO
Many companies began blogging as a means of improving Search Engine Optimization (SEO). Having a blog today is still strongly linked to SEO rankings and is used as a means of achieving a higher rank. SEO is important because it ensures that your company is seen in the list of search results for a specific topic sooner than your competitors. This gives you a slight advantage in search results for your product or service, which can add up over time.
Your blog is the least static part of your website, which makes it great for improving SEO. However, you have to understand how the SEO system works and how to take advantage of it. Google and other search engines clearly outline what their search engines are looking for so that you can adjust your blog accordingly. You can also partner with a content creation company to ensure you have content that consistently ranks well on search engines.
Something to Share on Social Media Accounts
Sharing blog content is an excellent way to keep followers engaged with your brand. Once they click on the blog link you shared, it will direct them back to your company's website. Be aware that if you share content created by other people, this could lead your followers to other websites when they click on the link in your social media post.
You also gain an advantage by developing and scheduling blog posts to publish at a later date or during your company's busy season, or whenever investing time in your blog is not available. This keeps your feed and your site fresh.
Branding Opportunities
A successful blog is also a branding opportunity. It is a chance to create a unique voice online that can reach potential customers anywhere. Use it to develop an online community where your company is an influencer and a subject matter expert. Many major companies do this with varying levels of success. Coca Cola is a leading example of this.
Coca Cola has a place in the lexicon and community consciousness because this brand works tirelessly to integrate itself into every facet of consumers' lives. A part of this is the Coca Cola Unbottled blog that Coca Cola uses to advertise its efforts to help the community. You can find stories of how Coca Cola works with communities around the world, supports health and environmental initiatives, and promotes community interactions. Throughout, Coca Cola is prominently displayed with its unique branding, which helps consumers associate it with a positive change in the world.
Another example is The Pioneer Woman (Ree Drummond). She started her business development as a lifestyle blog. Over time, she expanded her business to include other social media platforms. One of the keys to her success was developing a consistent persona across all of them. On her blog, Ree developed the extensive and highly stylized branding that she uses on all of her assets. It is truly unique to her and has the right look and feel for her message. As a result, her branding is a crucial part of how her company is perceived, and she utilizes it to be recognized in a sea of lifestyle blogs.
Thought Leadership
For companies that focus on intangibles like consulting services, blogs are a useful tool for positioning them as thought leaders. Thought leadership is putting your business in a position to be one of the leading experts on a subject, so much so that you can drive the conversation in the industry.
Apple is an example of successful thought leadership. As a company, Apple is able to drive the conversation about what a computer design should be. It is so influential that it is considered to be one of the three primary options for computers next to Microsoft and Linux. Steve Jobs was notorious for being focused on design and thinking outside the box. As a result, today Apple is able to keep a large segment of the industry just based on its approach to new ideas.
A blog can be an effective part of every company's overall marketing strategy. Once you decide what you need to achieve with the blog, you can take the steps necessary to make it happen.
It may be difficult to find time for your team to create high-quality content that is consistent and promotes your brand effectively. The best solution could be partnering with a content marketing company that can provide the content you need and help develop topics.
Partnering with a content marketing company allows you to build your company's blog using professional writers and content managers who will deliver on time and to your satisfaction. By doing so, your team can focus on other important business matters while knowing that someone experienced in SEO and blog writing creates your content. With the help of a content marketing company, businesses can often maximize the amount and quality of the content featured on their websites.


Melanie G. is a freelance writer and editor living in Tampa, Florida. She's freelanced full-time since she left her writing job at Nielsen in 2012.