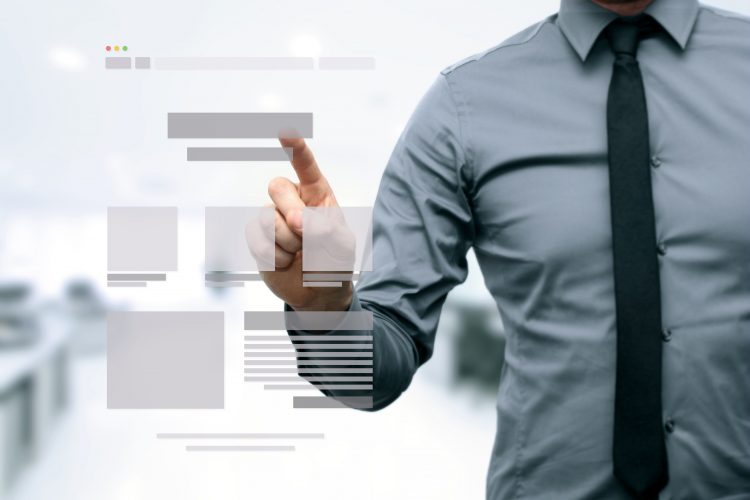 Hazards of Launching Your New Company's Website Before It's Completely Written
Once you purchase a new domain and hosting plan, it can be extremely tempting to get your new company website up and running as soon as possible. With the prevalence of easy-to-use website builders, more websites are launched without written content than ever before. Other people launch their website slowly with an "under construction" disclaimer that new content will be available soon.
There are many reasons why you should wait to launch your company's website until it is completely written. While you can always add more content as you go, a certain baseline of content should be on your website before you publish it. Here are some things to keep in mind when creating the content for your website.
Your company may only have one chance for a great first impression to a potential customer. When they click on your website link from Facebook or find it in a Google search, an unfinished website without much content will create a negative first impression. These consumers may never visit your website in the future based on this first impression.
Whenever someone visits your website, they are a potential customer, and it could be the only time they see what your company has to offer. Even if they don't buy your products or services, they could possibly refer your company to others who need such products. That's why it is important that you make the most of their first impressions of your company to increase the likelihood of future sales.
Let's pretend that you operate a photography business in Dallas, Texas. You shoot weddings, maternity photos, and sweet sixteens. Potential customers visit your website www.texasphotographers.com and the content isn't updated. There isn't contact information or clear text about what services you offer. Is the business still operational? Is it an association for photographers living in Texas? Even if they needed a wedding photographer (your core business), they probably would just research a different photographer to use. These missed opportunities can add up and hurt your business.
If you choose to update your website as you go, there's an increased risk that you'll create some sort of error. Then you might leave it on your website by mistake after you've updated the rest of your site's content. One benefit of creating all of your website content at the same time is being able to review it after completion to ensure there aren't any errors.
The information that you provide on your company's website should be intentional and well thought out. Sometimes, companies reveal their pricing policies or processes too clearly on their websites. For longer sales funnels, revealing the price of service too early in the process can limit sales. This information can also benefit competitors.
In the end, you could decide that including prices and a step by step overview of your company's processes should be featured on your company's website. Just make sure that it is an intentional choice and not a reflection of haphazardly updating the content on your website. It's can be tempting and easy to just copy and paste your company's pricing chart onto your brand new website as a placeholder.
The longer your website's pages have been online, the higher a chance that a search engine such as Google will index it to be added to search engine results. No one wants a website page that says "under construction" to be indexed in search engine results. You never know when the search engine will index your website again, so it's always smart to have finished website pages available to be indexed.
Most business owners get busier and have less time over the course of their business day. Many owners start a website with the full intention of completing it later. Unfortunately, life, customer orders, and business administration can get in the way and prevent even the most well-intentioned business owners from finishing their website's content. There are many websites on the web where people didn't take the time to finish or update its content.
While you can always update and change the content of your website whenever necessary, having existing content on your website is key. After all, you're paying to register your website's domain and hosting, so your company might as well benefit from having the website.
Whenever you have a big website launch, write and distribute a press release about the new website. You can title the press release "Company Launches New Website" and see what kind of media coverage you can get, often for free through PRWeb.com. This is a strategy that works for brand new companies as well as established ones that create a new website. You can't really write a press release if you're updating your website slowly over a period of time.
Fortunately, you do not need a huge amount of written content on your website to start with. Essentially, you just need information about your company and its services or products. Here are some pages of content that every website needs at a minimum before it can launch.
The home page of your website is what your visitors will first see, so the content you place here is key. It can start your sales funnel, showcase your company's products, or display recent blog posts. You can change the information in the future, but at the very least, make your new website's home page clear and easy to navigate. Also, don't forget to have contact information on every page you create to make it easy for a future customer to contact your company.
The 'About Us' page is one of the most important pages on your website, although you can include information about your company on the home page. This is your company's chance to highlight exactly what your business does and why customers should choose you for those types of services. This can include your company's history, any award recognition, and other information that new customers or suppliers would want to know.

In many countries, having a privacy policy is legally required. In the United States, Google strongly recommends that businesses have a privacy policy on their website. (It's required if you are a part of Amazon Associates or Google AdSense as a way to monetize your website). Website visitors have come to expect privacy policies. It is a good idea to always have one from the start to be as compliant as possible.
Here are some tips you can use to create effective content for your site.
As you develop the outline for your new site, research the kinds of content your competitors have on their websites. If all of your competitors have a home page, privacy page, about us page, and services page, then this outline could be a great starting place for your own website. If all of your competitors have an educational blog, it might be worth including one on your company's website in the future. If they offer an e-book, that's also something to consider.
The most important piece of data on your company's website is your contact information. You want people to be able to contact your company after they visit your website. This includes adding a contact us page, adding your contact information into the footer or sidebar, and putting it in every blog post and website page. Make it as easy as possible for people to learn about your company's contact information.
Most companies don't have the capacity to update their websites consistently. Creating evergreen content that stays relevant for long periods of time without updating makes the most sense for company websites. For instance, putting the direct contact information of every employee on the website isn't evergreen, as people may find another job, leave, or get promoted within the company. Listing generic emails like sales@companyname.com that are automatically forwarded to the appropriate contact would last longer.
It can be overwhelming to create content for a new website. However, it is very important to feature high-quality written content on your website from the moment you launch it. The best solution could be to outsource your content needs. At contentwriters.com, we specialize in content creation and offer many other services to make launching your new website a smoother process.


Melanie G. is a freelance writer and editor living in Tampa, Florida. She's freelanced full-time since she left her writing job at Nielsen in 2012.