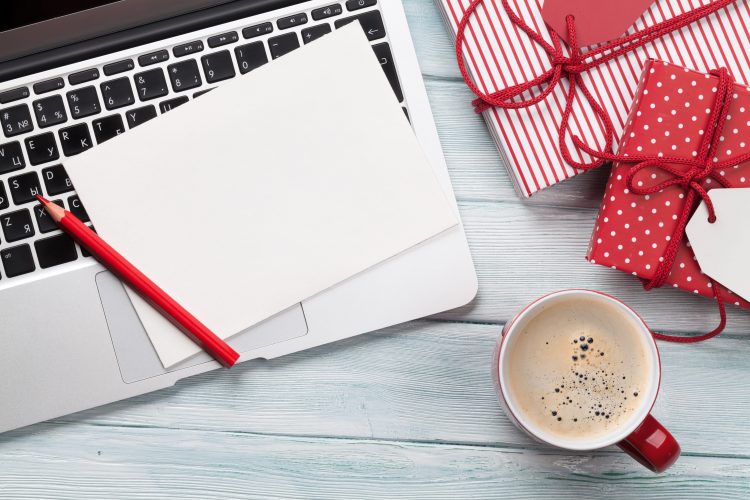 6 Holiday Copywriting Tips for Retail and eCommerce Brands
It's that time of year again. The holiday season is here, and marketers everywhere are scrambling to get their campaigns out the door and in front of the masses. The key to a successful retail and eCommerce holiday marketing campaign is, of course, the copywriting. By using these holiday copywriting tips for your retail and eCommerce brand, you can create a holiday campaign that both resonates and converts.
Avoid Holiday Copywriting Clichés
Being pummeled by holiday cliché after cliché is not fun. From "wrap up the holidays" to "stuff your stocking with savings," it seems like every brand is guilty of using clichés in their marketing. Instead, analyze your intended audience—do they really want to hear these phrases? Do they enjoy cheesy holiday marketing?
Find new and exciting ways to tie your product and brand into the holidays without copying the same clichés and phrases. Blaze your own trail and differentiate your retail and eCommerce brand from the competition with original copywriting.
Create Urgency
The holidays (and their respective sales) happen once a year. One of the best holiday copywriting tips we can offer is to create a sense of urgency within your marketing efforts. Otherwise, potential customers will shop around, take their time, and delay purchasing.
Creating urgency inspires the customer to get out their credit card and make an online purchase on the spot. Retail and eCommerce brands especially should rely on this tactic for holiday sales and promotions. Without urgency, the customer has no reason to pick up the pace and make a purchase.
Use Actionable Words and Phrases
Now that you know you need to create urgency within your holiday copywriting and marketing efforts, how do you do so? The trick is to use actionable words and phrases that create that sense of urgency within your audience. Actionable words and phrases can include:
Limited time only
Act now
Make your purchase today
Buy now
Exclusive online offer
Try using words that inspire action and ultimately convert in your next holiday marketing campaign.
Build Trust Through Customer Reviews
Due to the nature of the industry, retail and eCommerce brands must build a level of trust with potential customers. Thanks to online scams and other fiascos, many people are wary about purchasing gifts online during the holidays. On top of the other holiday copywriting tips, adding real customer reviews to your online product pages will help prospects convert into customers. Building a layer of trust and then delivering a phenomenal product is how you create lifelong customers for your retail and eCommerce brand.
Understand Your Audience
Whether it's the holiday season or the middle of summer, you need to have a thorough understanding of your audience. Without this knowledge, other holiday copywriting tips won't matter!
You need to understand:
Why do customers need your product?
Why do customers want your product?
Why do customers connect with your brand?
Do you have your audience demographics defined?
These questions are just a start. Knowing your audience's wants, needs, desires, and basic information can be the difference between a holiday campaign that converts and one that flops.
Go Easy with the Information
One of the top holiday copywriting tips is to avoid overwhelming the customer. Drowning the customer in information about the product before they even decide to click on your ad can have detrimental effects.
Imagine seeing an ad on your Facebook timeline with paragraphs of copy. Or imagine seeing a display ad filled with so much text that you don't know what to do, where to begin, or how to tell what the product is. Sounds frustrating and annoying, right? Instead, tease the product to customers using cunning holiday copywriting tips that create intrigue and a sense of urgency, resulting in a click and, hopefully, a purchase.
Use These Holiday Copywriting Tips Today
Ready to put these holiday copywriting tips into action? The team at ContentWriters is! Let us help you this holiday season. Our writers are ready to get to work on your holiday campaign, from Facebook posts to email newsletters. Order your first piece of holiday content today.


Anne is a copywriter and digital marketing specialist currently residing in the Greater Nashville area. Originally from New England, she leverages her three top talents (writing, marketing, and coffee consuming) for businesses and brands of all sizes across the globe.
Anne is a 2013 Marketing Communications/Advertising graduate from Western New England University in Springfield, MA. She credits her launch into writing to her legendary elementary school poem about pizza that wowed the judges and won the creative writing award in her school district.
When not writing or working on marketing campaigns, you can find Anne at a coffee shop, exploring somewhere new, or training in martial arts as a 3rd degree black belt.