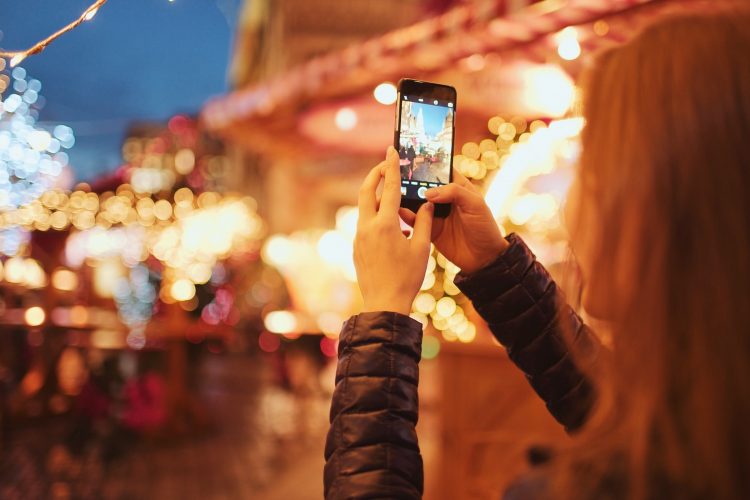 The Dos and Don'ts of Holiday Marketing Etiquette
The holidays are a special time of year for marketers. It's a time of creativity and a time of stress (so many deadlines!). But most of all, it's a time when marketing is at an all-time high. During this whirlwind of a season, it's all too easy to forget about holiday marketing etiquette.
Holiday marketing etiquette can be the difference between a successful campaign and a negative viral situation. If you want your brand to be on the positive and successful side of the holiday season, follow these dos and don'ts.
Do Be Mindful of Your Audience's Preferences.
The hardest part of any holiday campaign is deciding whether to say "Merry Christmas" or "Happy Holidays." Although it's often better to stick to phrases such as "Season's Greetings" or "Happy Holidays," it depends on your audience and brand standards.
Most brands worry about the backlash they may receive if they use a holiday-specific phrase. If this is the case, "Happy Holidays" will do just fine. On the other hand, if your brand is deeply rooted in a specific community, religion, or tradition, saying "Merry Christmas," "Happy Hanukkah," "Happy Kwanzaa," or another holiday-specific phrase is perfectly okay.
The key is to have a thorough understanding of your target audience and to structure your content language around their preferences.
Do Put Customers First.
A mistake brands often make is thinking that they are the center of the holiday season. They pummel consumers with cheeky social media posts, heartwarming videos, and creative holiday emails—all about their brand. Brands should always remember that the holiday season is about far more than shopping.
Instead of focusing on your brand, find ways to integrate your customers and their families into the holiday marketing campaigns. Showcase your appreciation for your customers, offer them gifts, or feature their stories as part of your holiday marketing efforts. After all, putting your customers first is always good etiquette any time of the year!
Do Thank Your Customers.
Showing your customers how much they mean to you is a great way to spend the holidays. Of course, you can do this 365 days out of the year. But celebrating your customers around the holidays is always a good idea.
If you're a small business, send handwritten holiday cards to your loyal customers and vendors, wishing them well for the holidays and new year. On the other hand, if you're a large brand, send a complimentary gift to your most loyal customers. The gift could be an exclusive discount or a small token of your appreciation. Finding ways to celebrate your customers and put a smile on their face should be at the forefront of your holiday marketing.
Don't Bypass the Holidays.
Some brands refuse to acknowledge the holidays. Regardless of your reasons, this is never proper etiquette. Your customers celebrate the holidays and want to know that the brands they support either share or acknowledge their same values. You don't have to celebrate the holiday or even highlight a specific holiday, but you should publish a "Happy Holidays" or "Season's Greetings" social media post at the very minimum.
Don't Go Crazy with Holiday Promotions.
Remember, the holidays aren't about your brand! It's a fantastic time to offer a promotion or discount, but don't bombard your customers with social media posts, emails, and ads about it all the time. Instead, follow the 80/20 rule: 80% of your content should be informational, fun, and original, while 20% should be promotional.
Don't Forget to Schedule Social Media Posts Ahead of Time.
The last thing you want to do is forget to schedule a post about the holidays. From Buffer to Hootsuite to CoSchedule, there are several social media scheduling tools available. It's best to plan ahead, schedule, and then enjoy your own holidays, rather than frantically post at the last minute!
Don't Worry About Holiday Marketing Etiquette—We'll Help You!
The ContentWriters team knows exactly what to write for your holiday campaigns and exercise full holiday marketing etiquette. Let us take the reins on your holiday content.