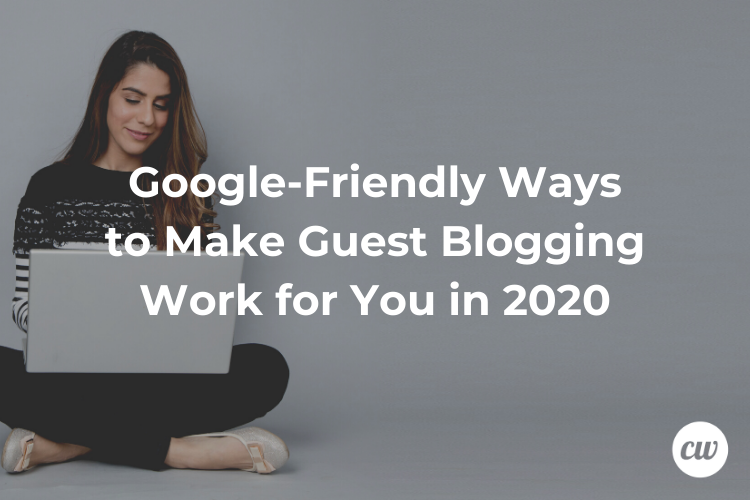 Google-Friendly Ways to Make Guest Blogging Work for You in 2020
Building authority is where it's at when it comes to ranking well on Google in 2020. Currently, Google has an entire quality assessment tool devoted to this aspect of the search experience known as E-A-T (expertise, authority, and trustworthiness).
A great way to boost your E-A-T-worthiness is with a well-run and fully optimized blog. After all, a blog is a space where more in-depth and informative content lives. And this is what ultimately shows expertise, builds authority, and establishes trustworthiness.
But not everybody has the time to keep a blog running –at least not in a way that's beneficial or productive. This is where guest blogging comes into play.
Guest blogging can be an effective and less time-consuming way to achieve many of the same goals associated with traditional blogging. So, today we're going to shine the spotlight on some guest blogging tips to keep in mind as you strive to do the things Google loves in 2020 in a way that benefits you, too.
Know Your Guest Blogging Purpose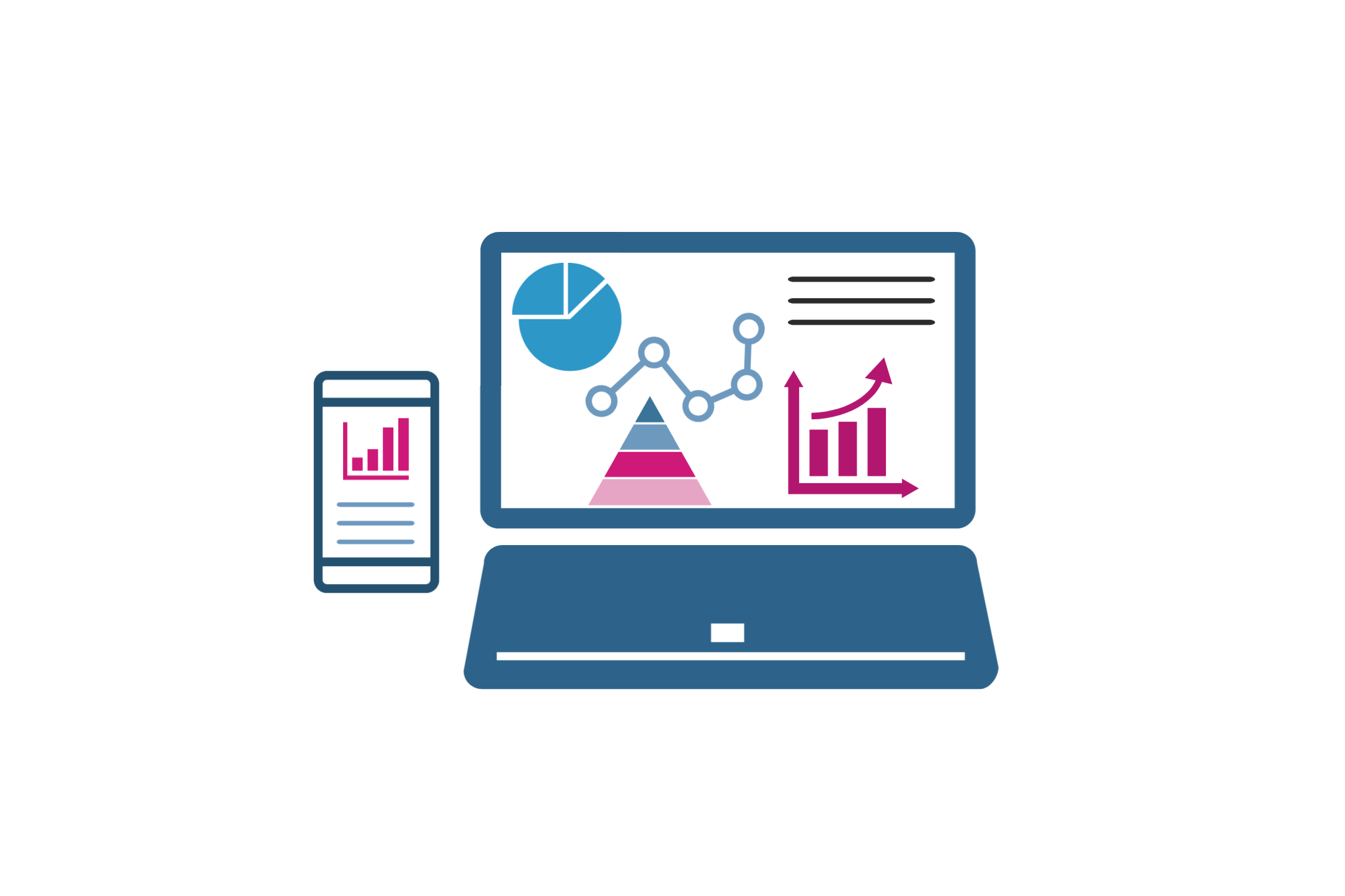 Blogging as a guest isn't something randomly done even when you come across a blog you believe might be a good fit. There has to be some rhyme and reason behind your guest posting efforts.
Become more purpose-driven with guest-blogging by knowing why you want to guest blog. As is the case with blogging, there are essentially three possible purposes associated with guest blogging:
Becoming an authority in your niche/industry: This fills part of Google's E-A-T criteria, so it's a sensible reason to guest-post. This is also something that can help you stand out from your competitors.
Steering traffic back to your site: As long as you are offering something useful to another blogger's audience, they should be fine with a link included that directs traffic to your site.
Generating backlinks to your site: If you carefully select blogs to submit well-prepared posts to, you should be able to receive quality, relevant links back to your site in return – and, yes, this is also something Google likes to see since it suggests authority.
Search for Guest Blogging Opportunities
Now that you know why you want to become a guest blogger, let's focus on finding guest blogging opportunities. A good place to start is with your own niche or industry since you'll likely know more about what you normally do for a living.
One way to track down guest posting opportunities specific to your niche/industry is to use Google search to your advantage.
Do a Google search for your industry/niche + guest blog – or "submit guest posts" or "accepting guest blog posts."The results should also take you directly to pages that provide guidelines for guest bloggers, which crosses another thing off your to-do list.
Explore Your Target Blogs before Guest posting
Before you start cranking out awesome guest-posts, take a moment to explore your target blogs. Look at things like the type of blog content already posted. Are the posts similar to what normally interests your audience or you?
Next, turn your attention to reader engagement. How involved and active are a blog's readers, subscribers, or followers?
Signs of an engaged readership typically include:
An assortment of relevant comments
Posts regularly shared on social media
Follow-up posts that appear to be in response to significant comments/feedback
Also, set your sights on blogs where the blog owner is active on social media. This is Google-friendly because it suggests your guest posts will have a good chance of being promoted on various social platforms (which equals more visibility).
Additionally, check to see if a blog's readers are engaging more with the actual posts attributed to the blog host or if it's more of a mix between host posts and guest contributions.
The mix matters because you don't want to dive into an uphill battle on a blog where the readers tend to shy away from guest content.
Prepare Guest Content Likely to Fit in with Each Blog's Style
Yes, you'll need to make a convincing pitch first. Let's, for the sake of staying on topic with this particular post, assume you've already done that and you're in (congrats).
We can now zero in on the nature of your guest blogging content. Bear in mind that just because you're in as a guest poster doesn't mean your content will actually be accepted. Boost your odds of submitting acceptable posts by getting a feel for the tone and nature of a blog's existing content.
Pay attention to such things as:
Audience level – beginner, intermediate, expert/advanced are the three basic levels
Nature of the audience – general consumers, b2b consumers, industry insiders, etc.
How content is presented – lengthy, in-depth posts, short-and-sweet posts, primarily lists, detailed tutorials or how-tos, etc.
As long as you're browsing blogs, see how other guest posts are presenting their guest blogging content, especially the longer-term contributors. Are they giving answers to commonly asked questions? Are they mostly sharing unique insights or tips with longer posts?
Information of this nature is useful for Google-friendliness since your guest content is more likely to be seen as relevant if it fits in well with existing content.
As a matter of fact, it shouldn't be obvious to readers that certain posts are from the host and others are from guest-posters.
Forget Keywords and Think about Searcher Intent
With guest blogging, you're not starting from scratch with SEO. You'll be tapping into a source of content already established. Therefore, there's no need to obsess over keywords.
Going a bit further with this, an argument can be made that it's best to skip keyword research altogether for guest posts. The problem with keywords for this type of content is higher performing keywords specific to various industries or niches will likely be too competitive to do much for your posts ranking-wise.
What's more, if you go with lower-ranking keywords and try to use them in guest posts, they'll likely come off as awkward and unnatural.
Instead, pay more attention to searcher intent (another big thing for Google these days, so this is a win-win). For example, if you'll be writing a post offering tips specific to something in your industry, you might use words like "how to…" or "ways to…" since these terms suggest searchers are looking for information.
Hopefully, your blog host will take care of post promotion to some extent since they're equally invested in content that performs well. Just think about words/terms you would use yourself to find the exact same post you are writing. Then work that terminology into your guest posts and you should be good to go!
Check Out Your Blog Post Competition
Everyone contributing to a blog as guest-poster is generally on the same team in terms of wanting the blog itself to perform well since this is what inspires engagement. This being said, it never hurts to check out how other guest posts are performing before you jump into the fray.
From a practical standpoint, this also boosts your odds of having guest posts that perform well. An easy way to do this is to use free analysis tools, like this one from Moz, to enter a target blog's domain. You'll then be able to see what type of content on that blog is getting the most engagement right down to the individual posts.
You obviously don't want to copy the better-performing posts exactly. What you should do instead, however, is look at how the content is presented in those posts as you prepare your own.
Keep Your Posts as Unique and Original as Possible
Another way to make guest blogging work for you in 2020 in a way that's Google-friendly is to keep your guest post topics unique.
At the same time, topics previously covered aren't necessarily off-limits. Besides, it's not always possible to scroll through every single post on a blog. A simple way to do a fast check, however, is to enter "your intended topic + the name of the blog."
If your desired topic hasn't been written about, it should show on the results page. Take a closer look at the date of similar-topic posts and the way the topic is discussed.
With some creativity and effort, you may be able to wow a blog owner with a new twist or take on a well-covered topic. As long as you find ways to make your guest posts as unique as possible, you'll be more likely to generate interest and achieve your guest blogging goals.
Look for Guest Posting Opportunities Related to Mentions
Keep track of mentions of your business on blogs relevant to your industry or niche. When you are alerted about mentions, use this opportunity to submit a related guest post.
You can also do this if a blog mentions a product or service you offer. This makes your content more relevant and appealing to a blog host and their target audience. Google likes these kinds of connections as well because they show relevance.
Be Informative, Not Promotional
You can use mentions of your business, products or services as an excuse to submit a guest post, but this doesn't mean guest posts should be all about you.
Guest posts are meant to be informative, not a supplement to your advertising efforts. Save any details about your business for the author/guest bio.
It's fine to make relevant mentions of your business if it relates to your topic or illustrates a point. Otherwise, stick to being informative and non-promotional.
Be Mindful of Formatting Preferences on Your Target Blogs
Little things can matter when it comes to the type of response or reaction your guest posts receive. One of these "little things" is formatting.
It may seem like a big deal, but a blog host may become annoyed at having to make formatting adjustments with each post you submit. You'll make a good impression if the host sees you've taken the time to learn their formatting preferences.
Add Some Appealing 'Extras'
Put a "bow" on your guest posts by determining what appealing "extras" you might be able to add. This can include images since visual content generates more attention on search engines than text alone.
SEO-wise, some other appealing guest blog post extras could include:
Internal links back to related posts on your target blog – this is also something the blog owner will surely appreciate you doing
A call-to-action – only do this to encourage feedback, not for promotional purposes
A custom landing page – when it's appropriate to direct readers to a relevant page on your site
A suggestion to follow you on social media – if this is permitted on your target blog
A relevant infographic – but be mindful of sizing with image-based content of this nature
Pay Attention to Your Blog (If You Already Have One Up and Running)
Putting some serious effort into guest blogging doesn't mean you can't have a blog of your own that helps you achieve your blog-related goals. Even a small, website-based blog can be effective if you put some time and effort into it.
Hopefully, by contributing as a guest blogger, you receive a boost in your blog's activity as a reward. Blog owners may be more inclined to welcome you as a regular guest blogger if they see easily accessible examples of your own well-structured content.
Final Thoughts
Guest blogging is like anything else content-based meaning what you present has to be top-notch content that's audience-specific. Just remember the "audience" you are aiming to please is the one desired by the host blogger.
You can steer your guest post readers to your content. Just keep the focus on being informative and purposeful with your guest content.
Finally, tap into your stats to see how well your guest blogging efforts are paying off. Use this info to narrow your focus as you work your way towards the goals you hope to achieve with guest posting in 2020 and beyond.


Ken is a freelance writer currently living in the Pittsburgh area of Pennsylvania. Born in California, his fondness for writing dates back to elementary school writing contests and led to positions on both high school and college newspapers. He earned a degree in Journalism and Communications from Point Park University and did work in data entry after college before transitioning to a full-time career as a freelance writer. While his areas of expertise are marketing and health-related content, Ken is a versatile writer and enjoys exploring and researching a variety of topics. When not busy knocking out articles, he likes to spend time with friends, go for walks, and discover new and exciting things about the world around him.