Content Promotion Tips To Grow Your Readers
That memorable line from the movie Field of Dreams, "If you build it they will come," is pure fiction when it comes to content marketing. That's why creating great content is only the first part of any effective content marketing plan. Every content marketing plan requires a content promotion plan to lure readers in.
Regardless of your content goals, developing traffic to it is key to achieving those goals.
In 2020, when it comes to content promotion, marketers face some huge challenges, one of the biggest being saturation. According to IFL Science, every minute we tweet 456,000 times, post 46,740 Instagram photos, conduct 3.6 million Google searches, and edit 600 Wikipedia pages. Worldometer shows that 2.5 million blog posts are published daily and trillions of emails sent.
How Will You Compete For Readers?
As content and data grow, the terms gigabytes and terabytes, which once loomed as gigantic figures in our minds, are evolving into an even larger term – zettabytes. Clearly hitting the publish button is not the end of the content marketing job. Like a shark, content creators need to keep moving forward, constantly learning and implementing clever strategies to make content stand out and get recognized.
With so much content filling the screen, the distracted consumer has become the norm. As attention spans grow shorter each year, if the content doesn't immediately engage, consumers will move on to that cute puppy video on their screen. As a scarcity, consumer attention has become an invaluable marketing commodity. To capture this elusive commodity, brands must first develop insight into who their audience is. Without knowing who you are attracting, how can you hope to earn their attention, let alone entice them to buy? Once a brand knows its customers, owned, paid, and earned media can be employed to reach them.
Examples of each of these three categories:
Owned Media: A brand's own website, email lists, customer lists, blogs,
Paid Media: Ads, boosted posts
Earned Media: Reviews, recommendations, news & feature articles from third parties
What Readers Want & Don't Want to Read
Following content marketing trends and best practices will inform you about what readers, in general, expect from great content these days. Regardless of the individual personas of your particular customers, there are content best practices that span all audiences. When promoting your content, keep these three content traits in mind:
Don't display prominent branding. Resistance to being sold to has been growing for well over a decade now. Each new consumer generation has a greater resistance than the last. An article in the Harvard Business Review reported that viewers are more likely to stop watching a video once a prominent logo is displayed, even when they admire the brand. Use unobtrusive branding. Brand at the end of your content.


Do tell a story. Even though the world is becoming more automated and digital, people want brands to reveal their narrative through stories. Don't be afraid to connect with your audiences and engage with them on a deeper emotional level. Readers don't only want to know what your brand sells, but why the brand matters. Your stories are what make you unforgettable. Eliciting a positive emotion quickly from readers is more critical than ever.


Do make it personal. No one wants to be lumped in as just one of the trillions of internet users. Serve the right message to the right customer. In a survey of retail organizations conducted by Infosys, 86% of consumers stated that personalization has an impact on purchases. Tailor your message to individual personas or groups so consumers know you're addressing them. After Coca Cola put people's names on labels, it's languishing sales jumped by two percent. Be consumer-centric.


Don't post fluff. It's better to publish content less often and be informative than publish for the sake of publishing. Solve your consumers' problems. Provide useful and valuable information that doesn't waste readers' time and delivers satisfaction.
Make Time for Content Promotion
Many content creators ignore the promotional aspects of content marketing because it's simply not as fun as creating. But content promotion should be as integral as content creation because it's not enough to assume people will find and read your content. Moz, in the Beginners Guide to Content Marketing states, "Promotion is the step where most companies fail at content marketing." Why is because everyone and their cousin are publishing content but a much smaller number actually works to put their content in front of the right audience. The reward to investing in content promotion is simple, yet profound – a brand with fans – and revenue to show for it.
Tactics to Gain Reader Attention Fast
Optimize Content for a Keyword Phrase
Once you finish creating your content, add a few keyword phrases that best represent the intent of the content. Try using Alexa's free Keyword Optimization Cheat Sheet as a resource. Once you choose your keywords, make sure it is included in the title of your piece, meta descriptions, first and last paragraphs, and any images you use. The benefit of well-chosen keywords is the organic traffic it will drive to your content.
Repurpose Content for Different Social Media Channels
Repurposed content expands your reach across channels and helps establish consistency. Take your larger pieces of content and break them up, placing brief quotes or facts on Twitter, excerpts on Facebook, LinkedIn, or in emails. The fringe benefit is that you'll have to create less content, which will also cost less and save time.
Content marketing guru, Neil Patel, recommends pulling out at least 20 snippets from your content and sharing them over several weeks through social media.
Repurpose Content for Different Audiences
Since personalized content is such a growing trend, it's wise to revise or rework content to appeal to differing demographics. An article in Inc. magazine reported that 72 percent of consumers only engage with marketing if it's personalized to them.
Analyze the demographics from your customer data and revise your content for geography, age, purpose, or any other stat that stands out.
Take community colleges. They serve both traditional students as well as adult students. These two audiences earn many of the same degrees but for different reasons. While most traditional students are looking to transfer to get their four-year degrees, most adult students are looking to add skills that will earn them a raise or promotion. Segmenting these two distinct markets and speaking directly to each would make good content marketing sense.
Put some of the budget towards your social media. For new blogs or new products, paid social can give you a lot of bang for the buck. Organic traffic takes time to build so generating traffic from paid sources can give you a head start.
Prioritize spending on content that is emotionally engaging for the best ROI
Target well and speak to your audience's problems and aspirations. Social media networks like Facebook, LinkedIn, and Instagram have evolved their ability for targeting ads. Look first at posts that have gotten good organic engagement via social media.
Email Your Subscribers
Promoting your content via email provides an effective complement to social media marketing. While social media is effective at reaching a broad spectrum of people, email can send a targeted message to those who've already shown interest in your products or services.
For email, subject lines need to be compelling so the receiver opens and reads the email. Readers will continue to show interest in your emails so long as there's an interest factor so don't make the email all about your products. Use it to provide interesting information they can use, including a clear CTA and link to your content. It also pays to provide these subscribers something of added value such as a coupon or special offer.
Use PR. Submitting press releases or pitching a story to the press can win you mentions and stories from high-authority sources. When you're publishing a white paper, e-book, or significant piece of originally-researched content that is timely and relevant, gaining exposure in the press is ideal for third-party validation of your standing as a voice in your field.
Follow the traditional pyramid structure in your outreach and include blurbs, quotes, images, and a link to your content to make using your story easier for these busy professionals.
Reach out to influencers. Do you use influencers to promote your products? These same enthusiasts can be used for content promotion too by simply encouraging them to share your content.
Influencer sharing allows you to tap into that ready-made community of people who already see the influencer as an expert by your target market. The best way to encourage them to share is by including them in the content by asking them for their insights and perspectives. Reference their content or embed one of their Tweets.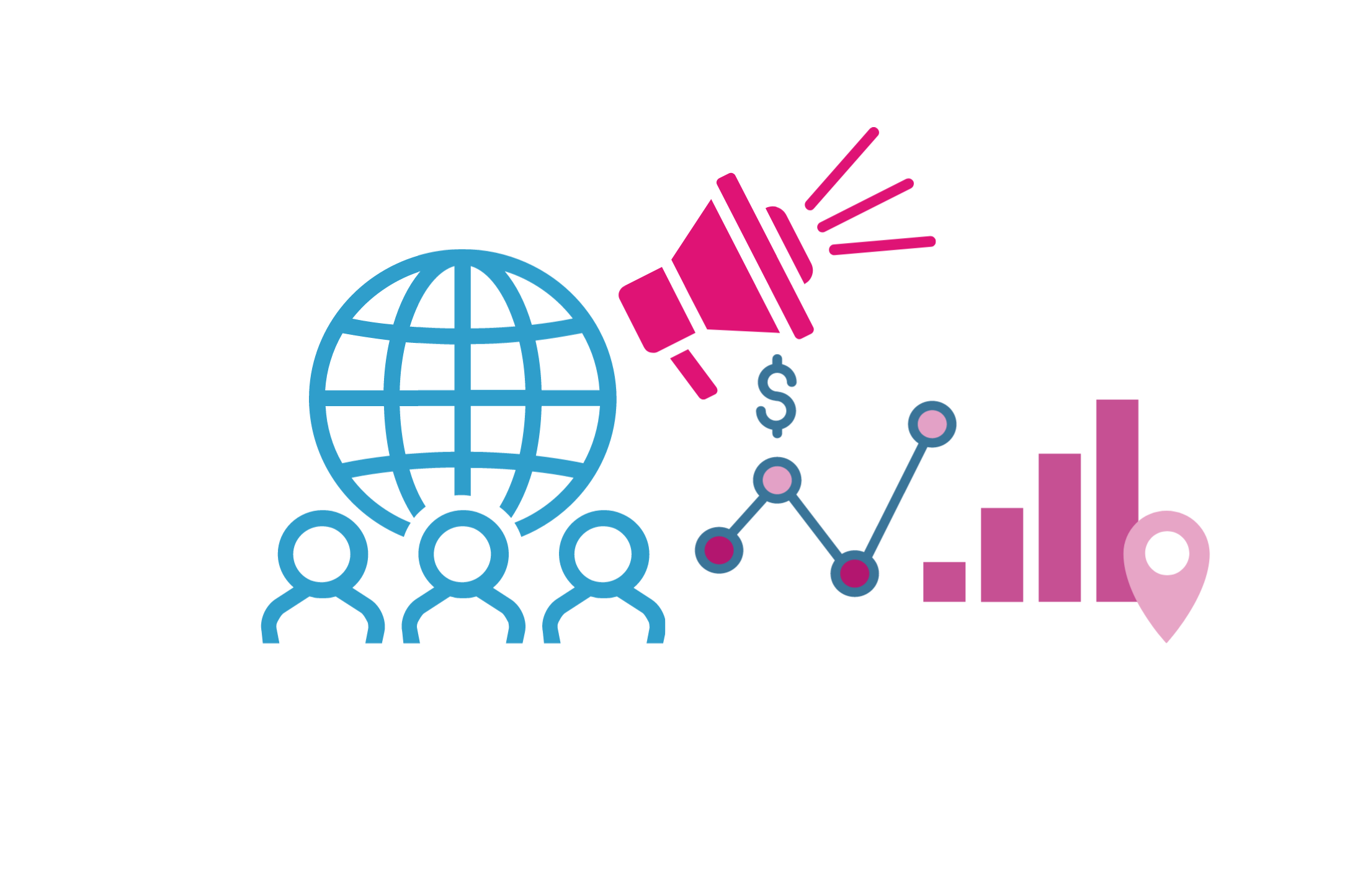 Success with Content Promotion
When you've worked hard to create the perfect piece of content for your brand, you want the number of readers to validate it. And that means increasing your content promotion efforts. There are so many forms in which your content can live on, it's fun to see how many places and formats you can aim for.
Remember, every new prospect you send to your website is another opportunity for conversion. Why leave your brand's reach and revenue up to chance when a content promotion plan can help send customers straight to your virtual door? If you find you could use a bit of help, ContentWriters has experts on hand for both content creation and promotion.


Deborah was the kid who would rather write book reports and essays than play ball during recess. Although she didn't score many points with her peers, it did lead to her career creating content for TV, radio, print and new media for companies as varied as Dooney& Bourke, Panera Breads, Visa, SUNY Ulster and Hudson Valley Federal Savings Bank.
She is also a principal of small packages – a digital design company, and past partner/marketing director of whatis.com, the world's foremost reference on information technology. And, her love of food enabled her to become a contributing editor of both Gourmet Retailer and Food Distribution Magazines.
Deborah has a bachelor degree in fine art from the Hartford Art School, University of Hartford and a masters in higher education administration from Stony Brook University. When she's not writing, her love of quilting, furry animals, friends, and family sustains her.