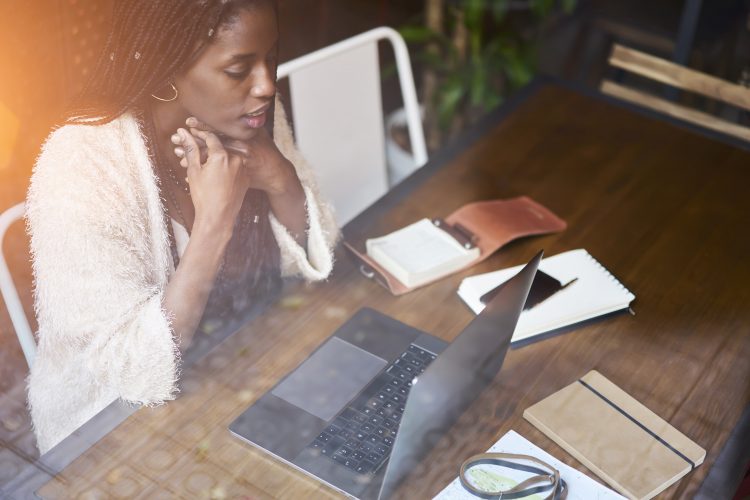 5 Ways for New Freelance Writers to Secure Their First Gig
Are you new to the world of freelance writing? Are you hoping to secure your first gig sooner rather than later?
It's not always easy to get up and running, but if you stick with your strategy you'll eventually land your first client (with many more to come).
So, this leads to an important question: what's the best way to secure your first gig?
While there's no right or wrong answer, here are five ideas to consider:
1. Past Employers
Look back at all the companies you've worked for in the past. Could any of them use your freelance writing services?
Reach out to anyone you know at the company to let them know about your new career. Maybe it results in an immediate gig. Or maybe your contact tells you they'll keep your information on file.
Either way, your goal here is to connect with people you already know. This makes it much easier to not only start a conversation but to sell your services.
2. Social Media
There are many ways you can use social media to grow your freelance writing career.
You can share video posts on LinkedIn as a way of spreading your knowledge and expertise with your target audience.
You can answer questions on Twitter and Facebook, all with the idea of finding someone who will eventually give you a shot as a freelance writer.
With more than 2.2 billion people using social media, there's no shortage of opportunities. You simply need to find them.
3. Job Boards
Even though the competition is stiff, job boards remain one of the better places to find freelance writing gigs. Here's why: the companies advertising are interested in hiring writers. All you have to do is prove that you're the best person for the job.
ProBlogger, for example, has long been a popular freelance writing job board. Not only are there a lot of jobs to choose from, but they're typically among the highest quality.
4. Content Writing Services
By applying to a content writing service, you're eliminating the most painful part of the process: actually finding a client.
Instead, if your application is approved, the service will connect you with companies that require your writing skills. From there, you'll need to provide high-quality work to ensure that everyone remains happy.
5. Cold Calling
Picking up the phone to make a cold call is easier said than done. Yes, you'll get screamed at. And yes, people will hang up on you. However, if you stick with your calling schedule, you'll eventually find someone who needs a freelance writer.
Final Thoughts
Don't put a timeline on your success. Some new freelance writers pick up their first job on day one, while others work at it several weeks or months until they finally reach their goal.
With the above tips as your guide, you're in position to secure your first gig in the near future.