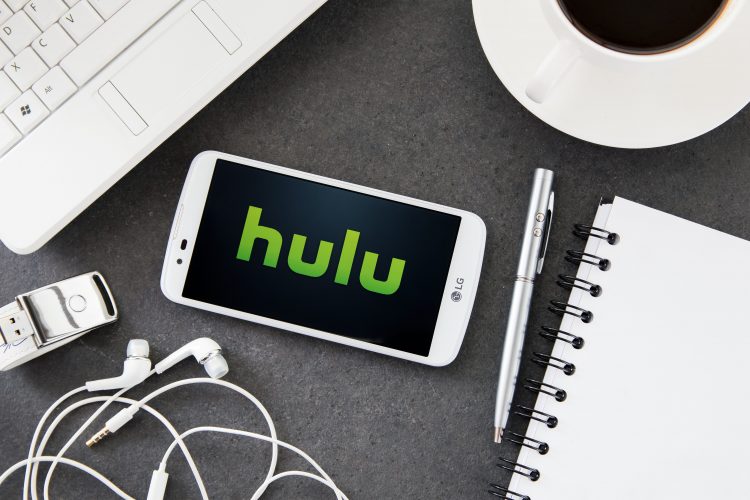 Discover the Path Hulu Uses to Market Its Position
Hulu is one of the leading video streaming platforms available on the internet. As an early player, Hulu maintains a majority of the market, with a low monthly cost and established relationships with broadcast networks that allow it to stream current seasons of hit TV shows. Hulu uses a variety of marketing strategies to market its position as an industry leader. Here are four of them.

Google AdWords
Hulu heavily relies on Google AdWords campaigns to ensure that its search results come up first in search rankings for its related keywords like streaming TV. Hulu uses ad copy to promote current offerings, such as its newest live TV option. It ensures its market position by continuing to invest in paid search campaigns despite its relatively large market share.
Smaller companies may think that once a certain market share is reached, marketing spend can take up a smaller percentage of the overall operating budget. However, this is not the case. Large companies such as Hulu, Wal-Mart, and McDonald's continue to invest a tremendous amount of money into marketing, including in simple search engine campaigns, to stay relevant. Fortunately, these campaigns are a cost-effective option even for small to medium-sized companies.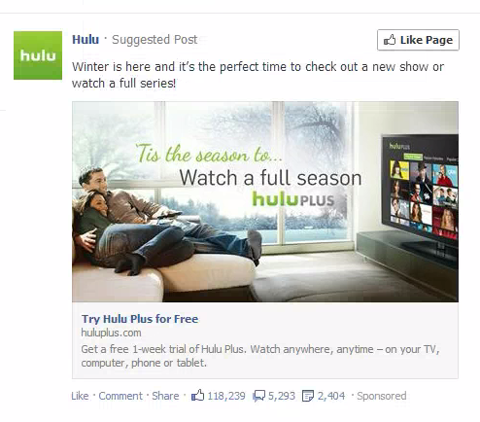 Facebook Ads
Much like its Google AdWords campaigns, Hulu invests in Facebook Ads relative to its current offers. This may mean advertising a free trial (read more on this below) or its Showtime package. It uses compelling copy to promote its highly targeted audience to take action.
Press Releases
Hulu has press releases about changes to its service platform or new features, and media outlets routinely pick up and write about these topics. This allows customers to learn what's new and keeps the company in the media spotlight. The company just needs to distribute these press releases and make the content public.
It seems likely that Hulu makes changes to its platform just in order to write up a press release, at least in part. Think about it this way…if implementing a rather small feature could offer a significant amount of (very inexpensive) advertising, would you find a way to promote that new feature? Probably. That's why Hulu has press releases about lots of new features, even minor ones like its ability to add a user profile or operate on more than one screen, and changing the word "Queue" to "Watchlist."

Free Trial
Hulu starts its relationship with customers by offering them a free seven-day trial. While this is a great way to give customers the opportunity to check out the service—and some customers may forget to cancel their subscription—it's also a smart marketing move that helps Hulu maintain its large market share.
It's an offer people want, so the company can use it to entice potential customers with their marketing campaigns. Everyone loves free stuff. Hulu creates marketing campaigns directed around this offer.
If you handle the marketing efforts for a company of any size, it's worth learning about the way Hulu markets itself. Business owners should continue to invest in marketing, even if they become extremely successful. They should also create an offer that they can advertise across many channels.


Melanie G. is a freelance writer and editor living in Tampa, Florida. She's freelanced full-time since she left her writing job at Nielsen in 2012.