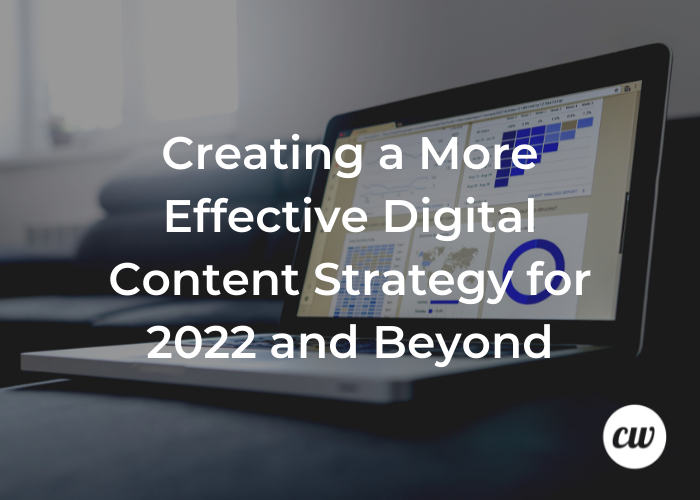 Creating a More Effective Digital Content Strategy for 2022 and Beyond
Content is still the King when it comes to digital marketing. But content alone isn't going to do you any favors if there's not a strategy in place to serve as a guide.
Cranking out content simply for the sake of getting something "out there" isn't going to do anything for your target audience either. Avoid wasting time, money, and frustrating or alienating your desired audience by learning more about what goes into a solid, well-planned content strategy.
The guide presented below will point you in the right direction when it comes to putting together an effective digital content strategy for 2022 and beyond.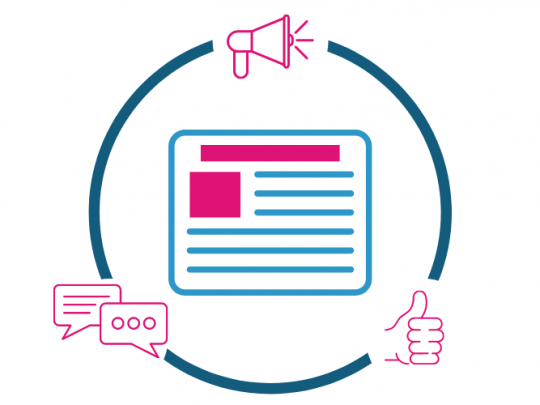 Really Get to Know Your Target Audience
The first step to take as you put together the foundation for an effective digital content strategy for 2022 is to define your target audience with as much detail as possible. Even the most amazing content isn't going to resonate with your audience if it's not one that's clearly defined.
Start by identifying pain points. These are common concerns for your target audience. If you offer inventory software for businesses, for instance, top concerns would likely be having access to software that's reliable and easy to maintain and update. Therefore, related content would emphasize how your software achieves these goals.
Other ways to define or get to know your audience better include:
Conducting email and/or social media surveys

Looking at past purchases or business interactions to better understand preferences and behaviors

Exploring relevant demographics specific to your audience, such as location and age range
Set Your Digital Content Goals
Goals are guide points that keep you focused and on track. With digital content, possibilities with goals include:
Improving brand awareness

Getting more conversions

Building email lists and encouraging subscribers to consider gated content

Increasing blog and social media traffic

Boosting website traffic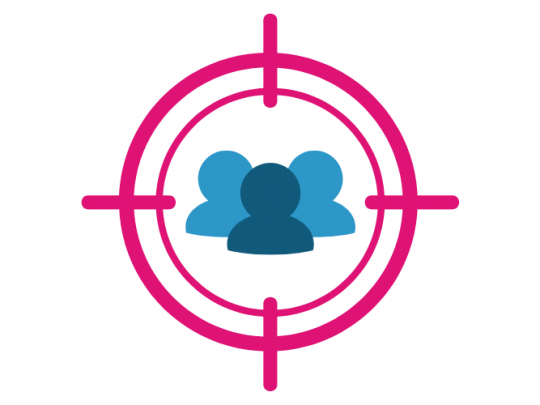 Regularly Update Your Buyer Persona
A buyer persona is a semi-fictionalized version of your ideal buyer. It's an effective way to define your target audience if your main goal is to boost conversions and encourage more purchases.
You'll have better luck with your digital content strategy in 2022 and beyond, however, if you regularly update your buyer persona.
Apple, for instance, regularly launches new and improved products. Each one of these products responds to specific and unique consumer expectations. Consequently, these changes need to be reflected in the buyer persona. Related content can then zero in on what matters most to users of the latest Apple product.
Determine Your Digital Content Needs and Resources
Once you've identified your target audience and set your goals, the next step is to decide on your specific content needs and resources.
Let's start with content frequency. Your target audience will be more responsive to what you're presenting if there's some rhyme and reason behind how often you distribute new and relevant digital content.
A content calendar can come in handy for keeping track of where you've posted digital content and where it needs to be distributed next. You can even set things up in a way that automatically distributes banked content in a more orderly fashion. It's critical to know you're not just dumping everything at once and overwhelming your target audience.
As far as digital content resources go, there are many ways you can produce and curate content you intend to present digitally. Options include:
Content produced in-house

Digital content obtained from third-party sources (e.g., freelancers, a digital marketing company, etc.)

Content curated from relevant sources as long as you give credit to the source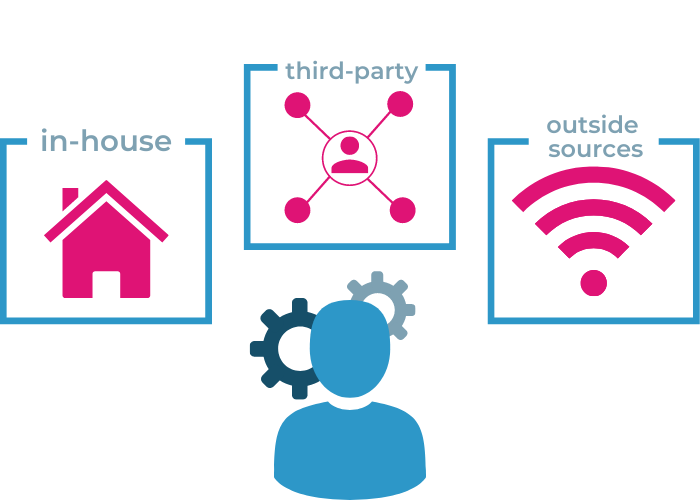 Identify Your Content Distribution Preferences
Get more bang for your digital content investment in 2022 and beyond by picking and choosing the distribution options suitable for your needs and target audience.
However, it's best not to just default to what's popular. You're more likely to see better results if you choose distribution preferences in line with how your intended content consumers prefer to access your digital content. For example, if your content is aimed at B2B consumers, LinkedIn is a better choice for social media than Facebook.
Other digital content distribution options that could resonate well with your target audience include:
Paid ad platforms like Google Ads

Your blog

Existing social media platforms you're already active on

Your email mailing lists
When delivering digital content, up your odds of reaching your target audience effectively by finding a mix of distribution options that works best for you. The reasoning for this is that it's more common today for the same consumers to access content in multiple ways.
As long as you carefully track your results with each distribution point, you should be able to adjust how you are delivering your content in a way that maintains or extends your reach.
Take SEO into Account
One other very important digital content strategy ingredient is search engine optimization. Without diving too much into details, SEO helps search engines put your content in front of people likely to respond positively to it.
An effective digital content strategy for 2022 is one that includes the following SEO elements:
Keywords relevant to your target audience
Optimized titles and subheads
Meta descriptions unique to each webpage on your site
Relevant, quality content
Optimization for voice search since this trend is expected to continue to grow well into 2022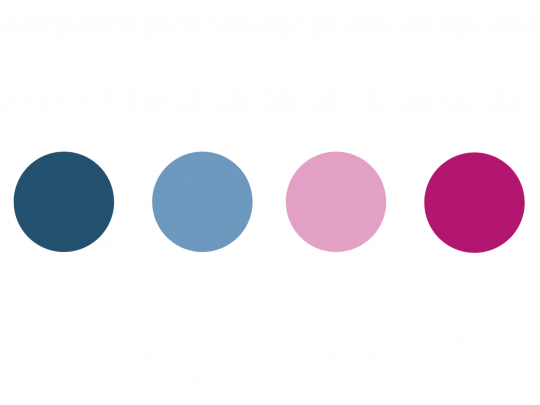 Final Thoughts
Remember to regularly revisit your digital content strategy once you've put it into motion. This step is equally important since smaller changes with certain aspects of your overall online marketing plans (which should include more than just awesome content alone) could affect how well your strategy with digital content works for you.
Lastly, make sure your digital content strategy for 2022 and beyond this point is still in line with how your target audience prefers to interact with your brand or business and consume your content. This is something that can change over time as trends with digital technology shift.


Ken is a freelance writer currently living in the Pittsburgh area of Pennsylvania. Born in California, his fondness for writing dates back to elementary school writing contests and led to positions on both high school and college newspapers. He earned a degree in Journalism and Communications from Point Park University and did work in data entry after college before transitioning to a full-time career as a freelance writer. While his areas of expertise are marketing and health-related content, Ken is a versatile writer and enjoys exploring and researching a variety of topics. When not busy knocking out articles, he likes to spend time with friends, go for walks, and discover new and exciting things about the world around him.