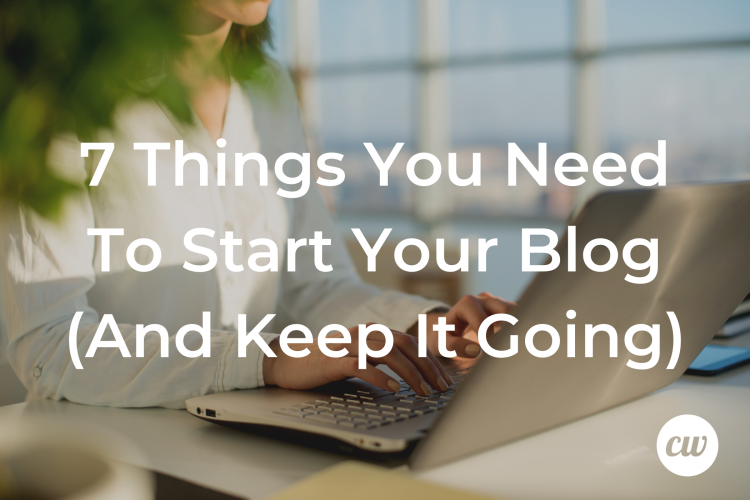 7 Things You Need To Start Your Blog (And Keep It Going)
An estimated 600 million blogs exist online. It's not too much of a stretch to say blogging is still as relevant and beneficial as email and other "old school" concepts that have evolved from the '90s into the 21st century.
Granted, not everyone has embraced the concept of sharing blog-based content with the world digitally. But if you've decided to leap into the blogosphere now, there are some things to keep in mind as you prepare for your official blog launch.
Here are seven things you need to start your blog and keep it going.
1. A Theme and Purpose
From hair, health, and beauty tips to movies, cars, and antiques, there are many possibilities for blog topics.
If you'll be blogging about your business, however, it's best to stick to topics related to your industry, niche, products, or services. Otherwise, the sky's pretty much the limit with blog topics.
Be sure to resist the urge to settle for blog topics currently trending or ones popular online. If you're not truly passionate about what you're blogging about, your readers will know.
Besides, it will become increasingly difficult to stay motivated if you're struggling to come up with blog content that doesn't interest you. Or you might find yourself drifting all over the place with topics that don't fit your blog.
Start your blog off on the right foot by picking a primary theme or purpose. It'll be much easier to come up with related topics to keep the blog going if you do this before going any further.
2. Time and Effort
Blogging is a breeze! All you'll need to do is crank out a few posts here and there and you'll be good to go, right? Um, not really.
The reality is you'll need to put some time and effort into your blog. And once it's up and running, you'll need to be just as diligent about keeping the target audience engaged if you hope to see your blog grow and develop.
If you're crunched for time, there are still ways to manage blog-related obligations. For instance, you can bank blog content and use scheduling software to distribute posts in a more organized way.
Other options include:
Welcoming guest bloggers
Outsourcing your blog needs to freelancers or a digital marketing agency
Using a web content management system – which can also be used to manage other digital content
3. The Right Platform for You
The next thing you'll need to start your blog is a platform. WordPress is a popular option, but not the only one.
It's fine to go with a platform that's easy to set up, like WordPress or Wix, when just starting a blog. But, if you're not too tech-savvy, look for drag-and-drop features and platforms with code-free options.
As your blog grows, you can always change platforms or explore other features on platforms offering basic and more advanced, paid, or customized options. For instance, both Blogger and WordPress give you the option to purchase a custom domain name – which also has some positive SEO benefits.
Another option is to include your blog on your existing website. This is worth considering if your blog will be for your business since visitors will be able to conveniently find relevant posts while browsing.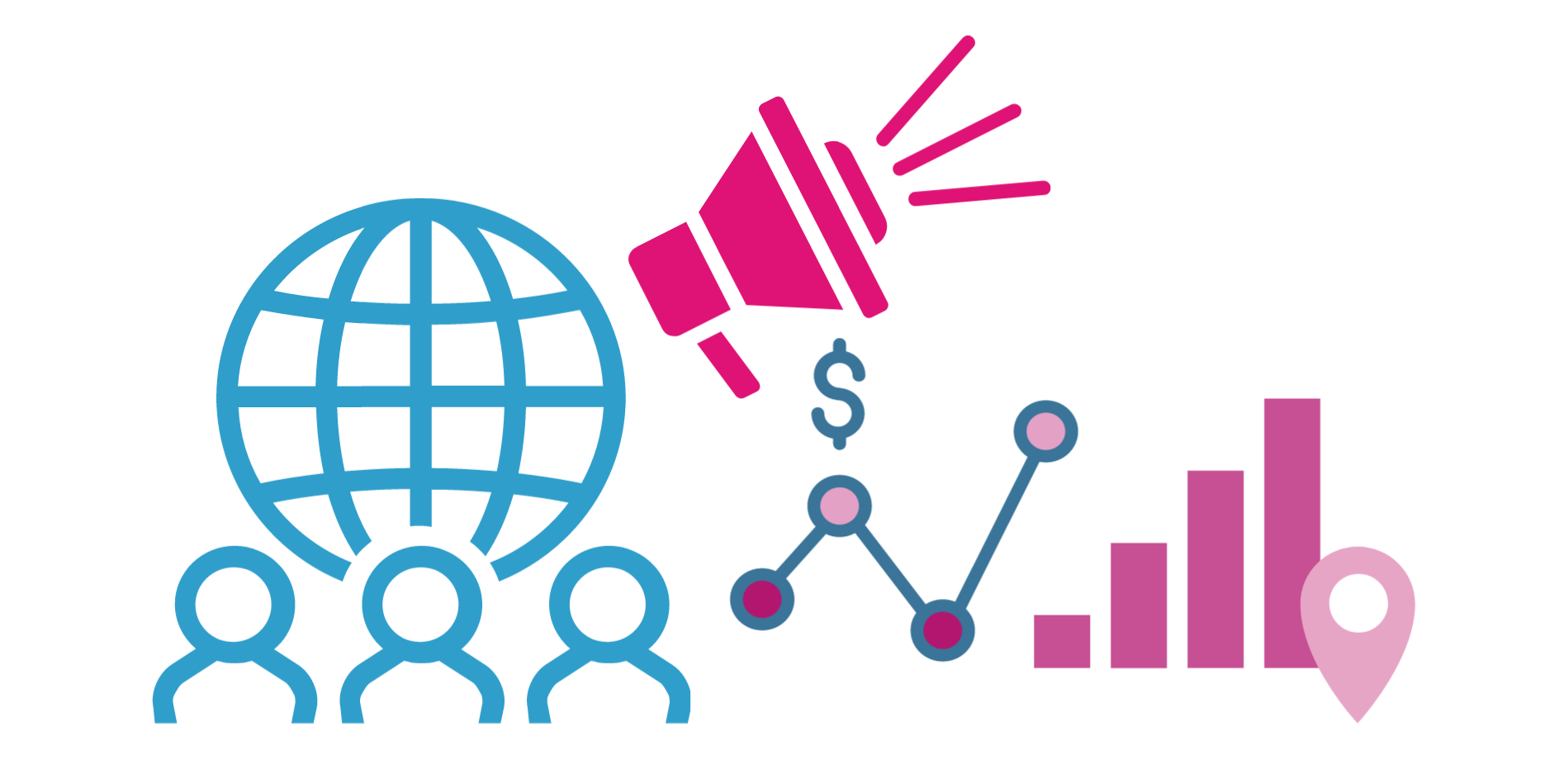 4. Knowledge of SEO Basics
Because of the large volume of blogs vying for attention online, a new blog needs some help to attract the attention of the intended audience. This is where SEO comes into play.
As you prepare your blog for its debut, pay attention to:
Keyword selection
Blog post titles – aim for short, captivating, and direct
Your blog's URL – make it SEO-friendly to give searchers an indication of your blog's topic or theme
Blog post copy – make it easy to digest with short paragraphs, bullet lists, and similar elements
Meta descriptions (the snippets of text that show up on search engine results pages) for your posts or blog page
Your images – make sure any images used are properly formatted
Categories and tags – choose ones appropriate for your blog content
5. A Blog Content Plan
Content is the heart of any blog. A blogging-related content plan focuses on:
The type of content included
How blog content is acquired
How often new content is posted
With any original blog content, write for your target audience first and search engines second. As for the type of blog content to include, it should be related to your blog's main theme.
You can still branch off to other topics, just make sure posts somehow relate to your blog's purpose. Otherwise, you'll end up with a flood of comments that veer further off-topic or could annoy or alienate your target audience.
With acquiring blog content, there are several options to consider, including:
Creating blog content yourself or using other in-house sources (like your employees if you'll be doing a business blog)
Repurposing content from other sources (identify sources or link to the original source)
Mixing in-house content with guest-blog content
Turning to freelancers or other outside sources capable of creating customized blog content
What ends up being right for your needs will depend on several factors. One of these is how much time you have to create quality blog content.
Budget is another concern since outsourced content that's not guest-blog content typically requires a need to pay for it (which may involve contracts and commitments).
Lastly, determine how often you'll need to post content for your blog. You'll have some wiggle room to experiment with a new blog. But once you find a good pace, stick to your posting routine to keep your audience interested and engaged.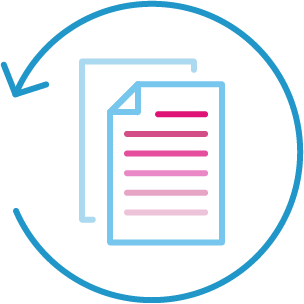 6. A Way to Organize Your Blog
Content for your blog will build up as new posts are added. While some posts should be deleted if they are no longer relevant or timely, it's more common to keep older posts with ongoing relevance accessible.
Many blogs archive older posts and prominently feature newer ones. Linking back to older archived posts is another way to steer new visitors or subscribers to older content.
Bonus Tip: Thumbnail shots with related images associated with posts can also help maintain interest in newer and older posts.
7. A Way to Track Results
A blog isn't going to be of any real value if you're not aware of how it's working.
Google Analytics is a good place to start with tracking blog results. And some GA reports can give you a good idea of how your blog is performing.
Consider these analytics tools as well:
Crazy Egg: Provides key stats and a heat map
Chartbeat: Presents audience interaction and engagement data specific to your content
Final Thoughts
The main ingredient for a successful blog is relevant, quality content presented consistently and geared towards what your target audience expects. And as long as you have a genuine interest in what you're sharing and you pay attention to key stats, blogging should be a rewarding experience for you or your business.


Ken is a freelance writer currently living in the Pittsburgh area of Pennsylvania. Born in California, his fondness for writing dates back to elementary school writing contests and led to positions on both high school and college newspapers. He earned a degree in Journalism and Communications from Point Park University and did work in data entry after college before transitioning to a full-time career as a freelance writer. While his areas of expertise are marketing and health-related content, Ken is a versatile writer and enjoys exploring and researching a variety of topics. When not busy knocking out articles, he likes to spend time with friends, go for walks, and discover new and exciting things about the world around him.