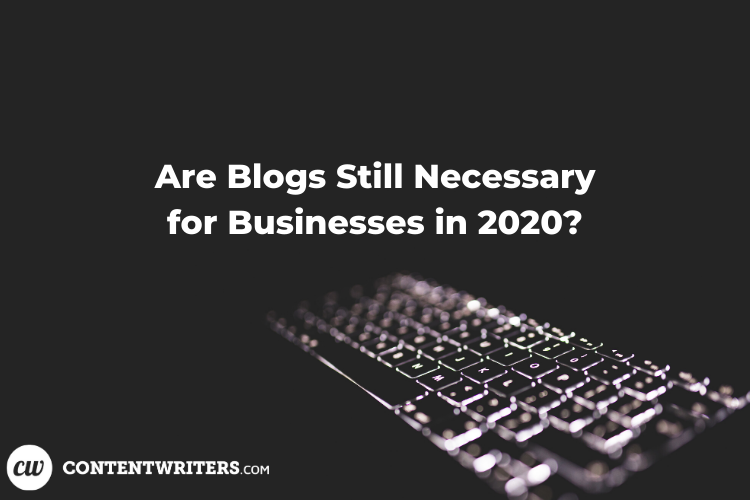 Are Blogs Still Necessary for Businesses in 2020?
Personal blogging was all the rage in the early 2000s following the intro of platforms such as WordPress, LiveJournal, TypePad, and more.
Soon after, businesses discovered the power of blogging. In all industries, they started using blogs to update customers on company news, provide educational content, and improve their search rankings online.
Are these blogs still necessary in 2020 and beyond? Especially, considering innovations such as vlogging, podcasts, and other new forms of media.
Yes.
While the art of blogging and creating business content has transformed over the past two decades, a blog is a key part of a company's marketing strategy.
Here's why.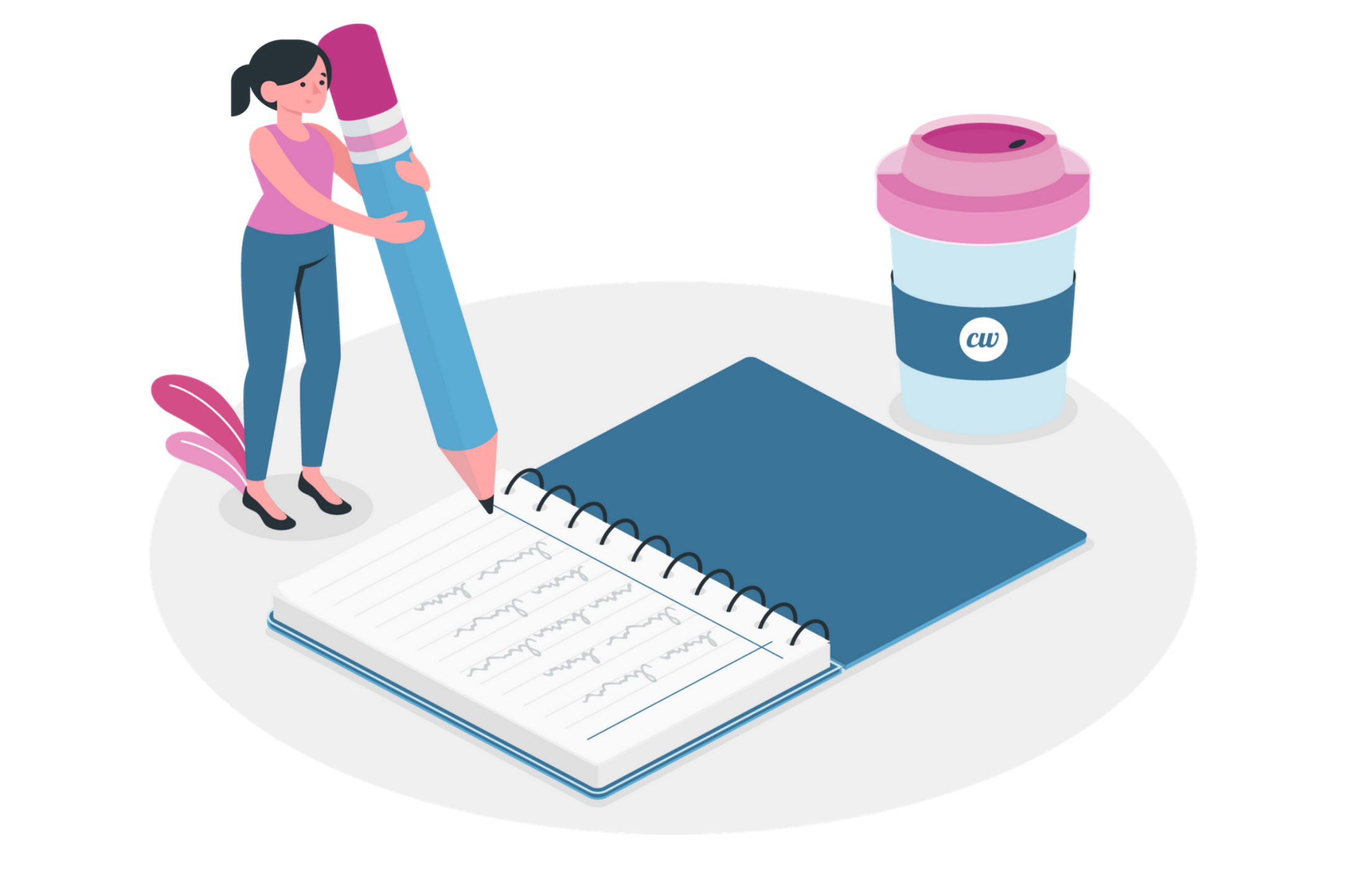 3 Reasons Why Blogging is Essential for Businesses in 2020
If you're struggling to understand why having and maintaining a blog is necessary in 2020, we've got four reasons that will change your mind.
1. A Blog is the Focal Point of Every Marketing Strategy
In 2020, the importance of executing a well-organized marketing strategy can't be overstated. In fact, OptinMonster reported that marketers who prioritize blogging are 13x more likely to have a positive ROI on their efforts.
At the center of every content marketing or inbound marketing strategy is a blog. The company blog serves as the home for all forms of content, ranging from captivating instructional videos to informative blogs detailing the latest industry advancements. Your content marketing strategy cannot and will not be successful without an up-to-date blog.
For example, Marketo defines inbound marketing as "a strategy that utilizes many forms of pull marketing—content marketing, blogs, events, SEO, social media and more—to create brand awareness and attract new business."
Furthermore, the Content Marketing Institute defines content marketing as "a strategic marketing approach focused on creating and distributing valuable, relevant, and consistent content to attract and retain a clearly defined audience — and, ultimately, to drive profitable customer action."
Each approach relies on creating valuable and influential content that resonates with an audience and drives them to take an action, such as a purchase. In fact, a Demand Gen report discovered that 47% of buyers viewed 3-5 pieces of content before engaging with a sales rep.
But these forms of content need a place to live. Enter: your blog.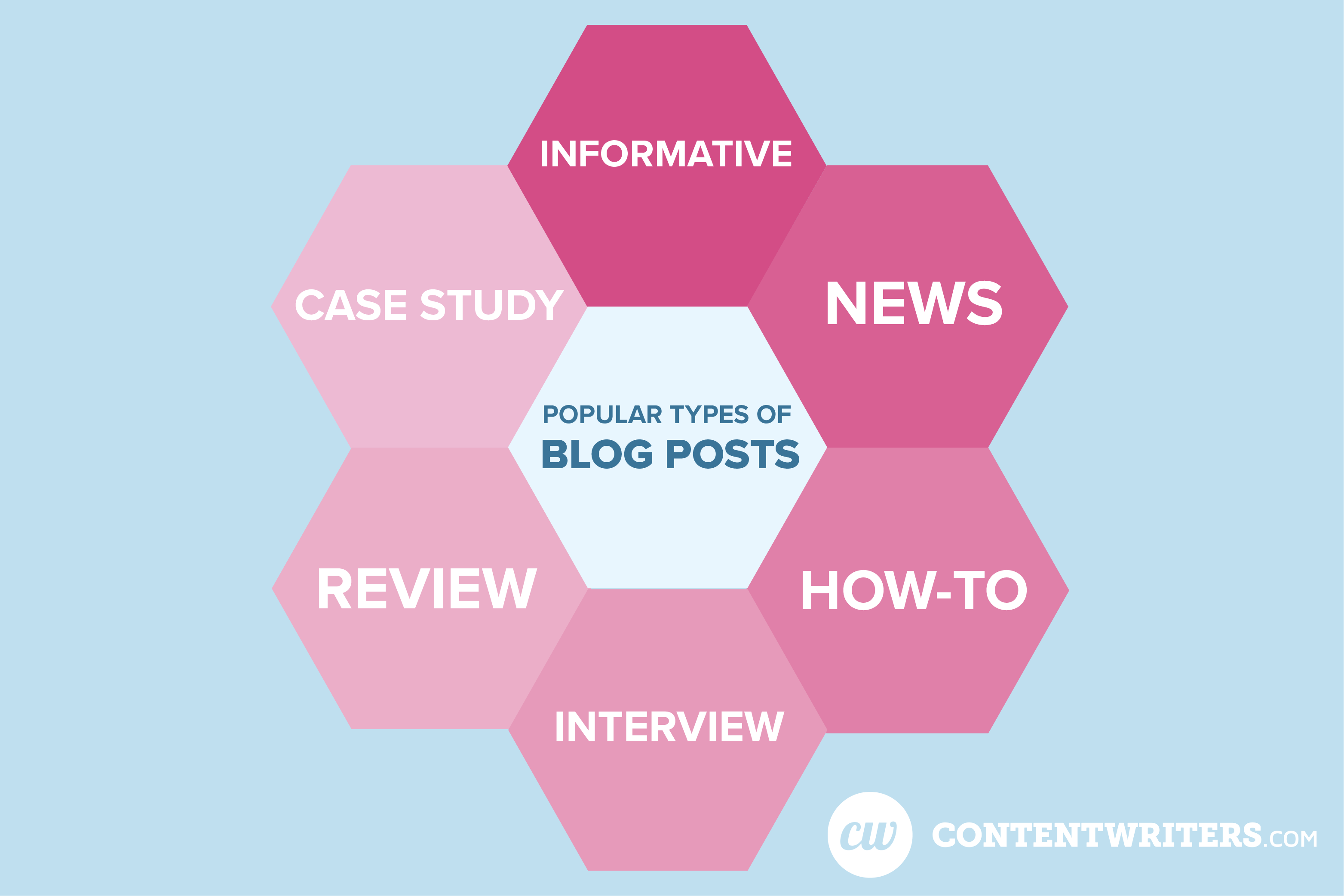 Your company blog is where you'll develop and share content such as:
Educational Articles
Press Releases
Company News
Instructional Videos
Newsletters
Social Media Recaps
The possibilities for blog content are virtually limitless.
As a marketer, your goal is to drive traffic to your website through this content and ultimately nudge consumers through the sales cycle as a result. To accomplish this, you work diligently to:
Rank your blog content for relevant search terms on Google
Generate engagement and clicks from your blog content on top social media platforms
Share your articles with interested consumers through email marketing
Supplement your video content with additional written information
Provide event goers with ample information via your blog and website
No matter what your marketing goals are, they cannot be fully accomplished without the help of a blog in 2020.
2. Blogs Build Relationships with Potential, Current, and Past Customers
No matter whether your business operates on a B2B or B2C basis, customer relationships are everything. When you forgo building a relationship with a customer, you risk losing them to your competitors.
For companies without the ability to develop in-person relationships with their customers, a blog serves as the vehicle for relationship building.
Through your blog, you are able to share valuable insight and information with consumers. As a result, this builds a level of trust and a connection with the customer.
Of course, you can't fabricate a relationship overnight. It takes time, authenticity, and patience.
When creating your blog content with the goal of developing a lasting relationship with a potential customer, consider the following:
Is my content factual? Honest? Authentic?
Does my blog content tell a story? Will it resonate with my target audience?
Did I include personal tidbits or insights from our company?
Is my brand consistent throughout the content and visuals?
Does my writing seek to assist the customer or solely fulfill a marketing goal?
To generate trust from first-time and returning customers, always think about what the consumer is looking for and how you can deliver that content or value while maintaining your brand's voice and purpose.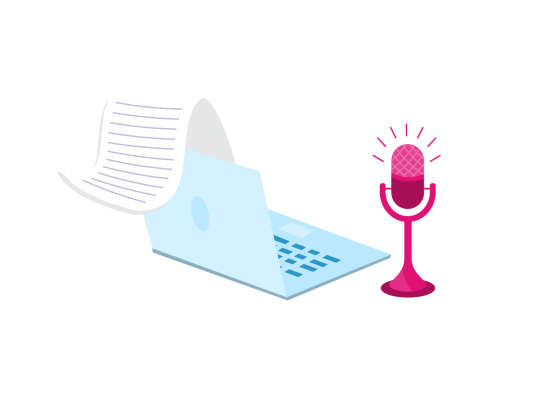 3. Blogs Provide Your Company With a Voice
Given the nature of today's online community, each brand needs a distinct voice and a place to communicate. Your blog serves as a vehicle for both of those needs.
Throughout your blog content, your brand voice must be consistent and refined—never wavering from the tone of voice customers have come to recognize. While you don't need to have the snarky tone of Wendy's or the calming voice of NPR, your blog's voice must be steady throughout each piece of content you create.
In addition, your blog gives your company the opportunity to share your voice and thoughts on crucial industry topics. From reporting on the latest industry advancements to discussing new developments, your company blog provides your brand with a platform to speak up about everything and anything going on in your industry.
How to Make Your Blog Work for You: 4 Quick Tips
Simply adding a blog page to your website and casually creating content isn't enough to drive real results in 2020. Instead, you need to keep in mind our four quick blogging tips.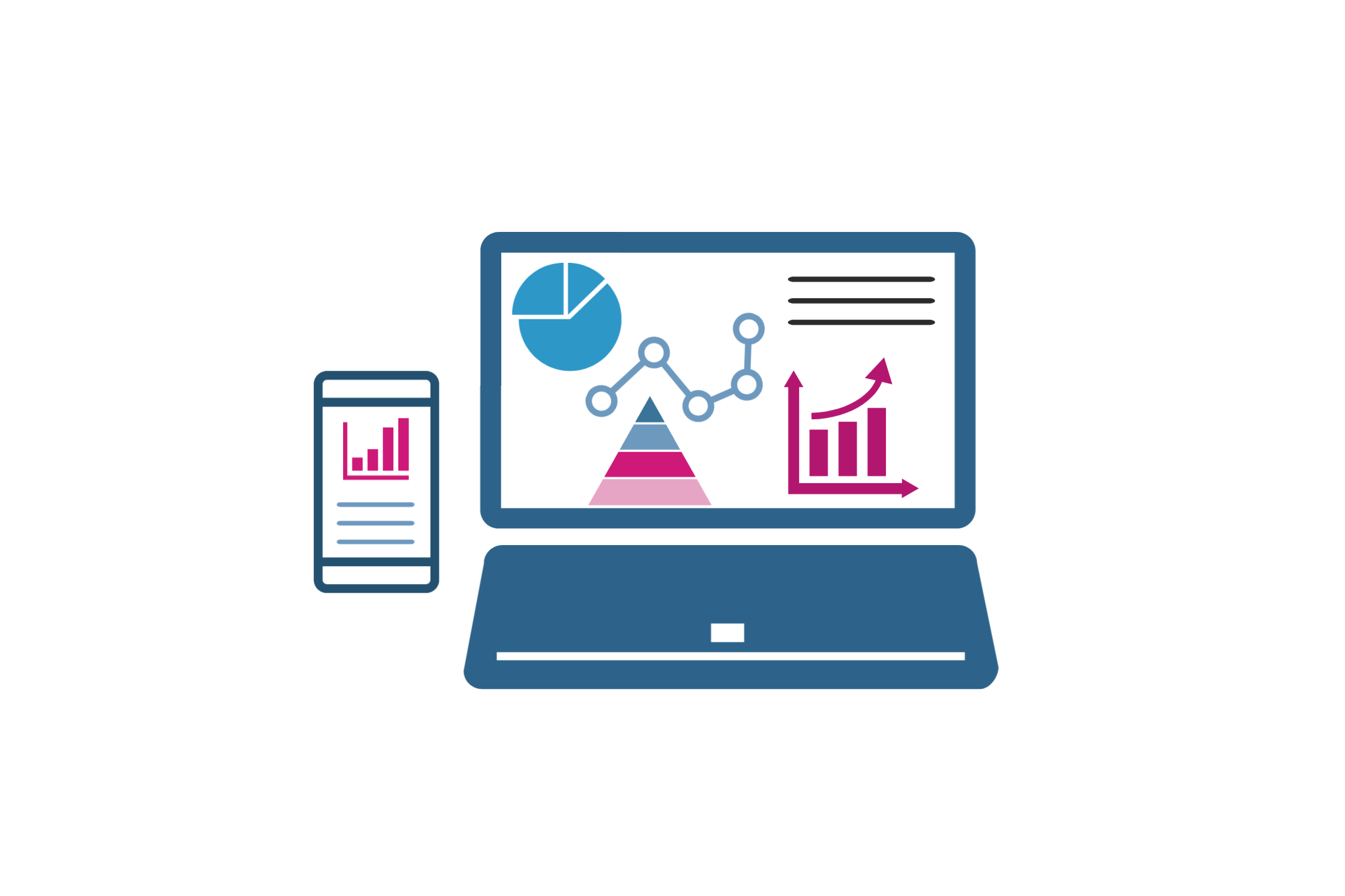 1. Launch Your Blog Correctly
There's more to a successful blog page than meets the eye. Your company's blog must be set up properly to reach your marketing goals.
When setting up your blog, consider aspects such as:
The usability of the page design – Can users easily access blog content from every device without clicking on multiple links or scrolling too far?
Search engine optimization – Are all your blog pages formatted for the best chances of ranking on search engines? Are all necessary SEO factors accounted for on each page and post?
Shareability – Can users easily share your blog content on their social media platforms or other networks?
Brand Standards – Is the design and layout of each blog page and post aligned with your brand's standards?
Do your best to meet with your entire marketing team when working to launch your brand-new blog. Everyone from your web developers to account executives will have valuable input to ensure that the user experience is exceptional for all website visitors.
2. Have a Blog Strategy Before You Launch
Every company needs a defined blogging strategy before hitting publish.
When organizing your blogging strategy, make sure you include and frequently review:
A schedule for writing, editing, and publishing posts regularly
An ongoing list of topics to write about
A writing, editing, and publishing process for all parties involved to follow
A process for monitoring user comments on blog posts
While your blog strategy must be defined, it isn't concrete. You'll find that your strategy changes depending on company goals, new technology, and recent online platforms. It's important to stay nimble while simultaneously working to reach your blogging goals.
If you find that your current marketing team doesn't have the time or resources to execute your blogging plan, reach out to the team at ContentWriters! Our expert writers and content strategists will help you organize and launch your company blogging strategy in 2020.
3. Utilize Supplemental Media
Although words are a powerful tool, your customers don't want to read a wall of text. Instead, make sure you utilize supplemental blog media such as videos, infographics, pictures, or interactive media such as quizzes to retain the reader's attention.
On top of intriguing readers, this media will also serve as additional content to distribute online. For instance, let's say you write a blog post about "3 Ways to Make Pasta." Such a blog post could provide step-by-step written instructions, along with a walk-through video for each recipe.
Think about what additional content or media you could create to help get your point across or educate readers.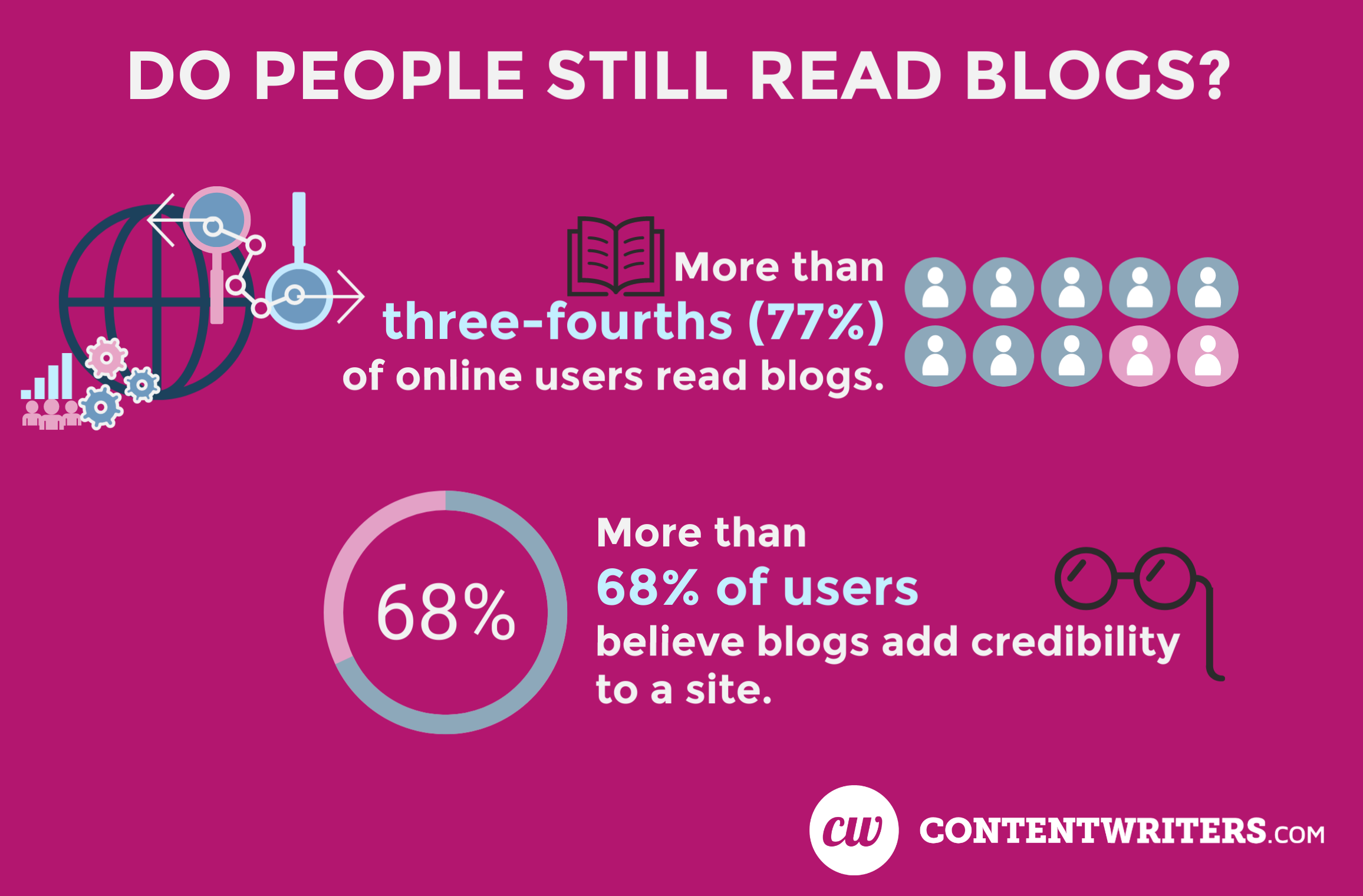 4. Distribute, Distribute, Distribute!
What good is having a company blog if you don't have people reading it? You can't expect the world to flock to your website the moment you publish a new blog. It is your responsibility to distribute your new and existing blog content to users who will find it interesting and useful.
Furthermore, you must also consider where and how your customers want this content distributed. Common distribution channels include:
Social media platforms
Industry forums
Email newsletters
Individualized messages or notifications
Search engine rankings
Paid advertisements
Online distribution takes up a great deal of a content marketer's time, so plan your efforts accordingly. Consider having a distribution process in place that occurs each time a new blog post is published.
Ready to Launch Your Blog?
Having a blog in 2020 is not an option; it's a necessity.
Are you ready to start your blog?


Anne is a copywriter and digital marketing specialist currently residing in the Greater Nashville area. Originally from New England, she leverages her three top talents (writing, marketing, and coffee consuming) for businesses and brands of all sizes across the globe.
Anne is a 2013 Marketing Communications/Advertising graduate from Western New England University in Springfield, MA. She credits her launch into writing to her legendary elementary school poem about pizza that wowed the judges and won the creative writing award in her school district.
When not writing or working on marketing campaigns, you can find Anne at a coffee shop, exploring somewhere new, or training in martial arts as a 3rd degree black belt.