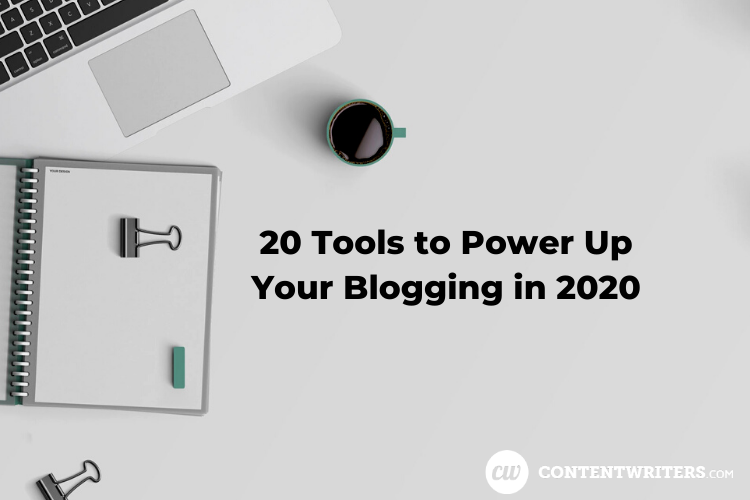 20 Tools to Power Up Your Blogging in 2020
For large brands and solopreneurs alike, blogging can be a great opportunity to keep current customers engaged while you attract new leads. Consumers yearn to know the stories behind the brands they love, and blogging provides the perfect vehicle to help customers and prospects understand your mission, values, and personality.
As a nugget of content, a blog post is quite efficient as it can be transformed and distributed through many channels, including email, social media, and the brand website. One blog post can turn into a Facebook post, an Instagram story, and several Tweets. The image can be pinned on Instagram, the video posted to Youtube. As a feed on your website, it augments informational content with editorial content. At the same time, it can grow your email list, allowing you to push messages directly out.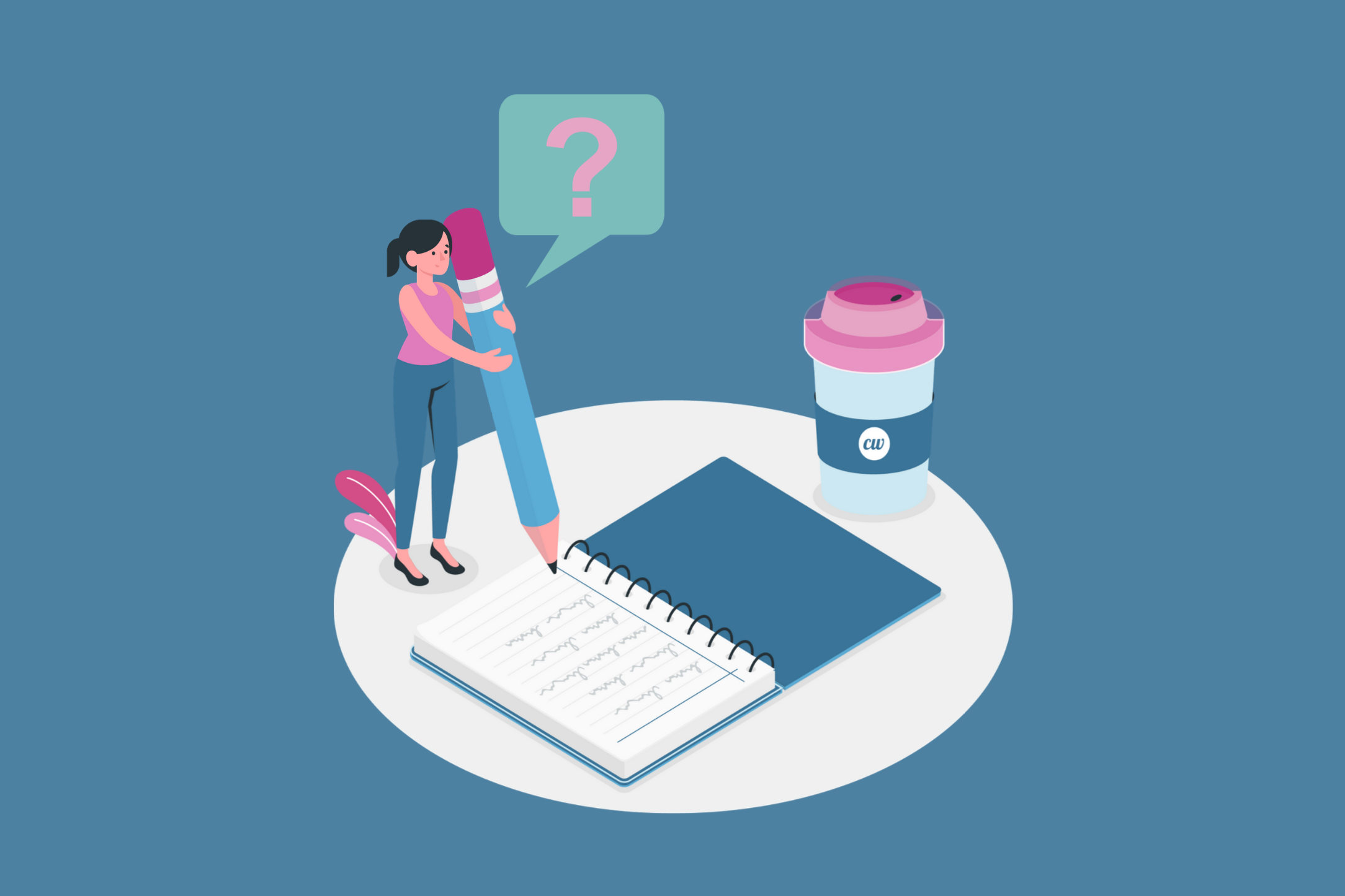 So, it should come as no surprise that this valuable nugget of content takes work in the form of ongoing planning, monitoring, and adjusting. Without direction, what could be a successful investment in content development can turn into a dreadful time suck.
Luckily, here's a list of twenty blogging tools to improve performance in terms of planning, writing and visual quality, workflow, and assessment.
Writing & Content Creation Tools
Blogging that keeps people coming back for more requires editorial planning in addition to the actual writing. From topic and headline to body and close, these tools improve writing and eliminate errors.
Image & Video Tools
The human brain processes visuals 60,000 times faster than text. Images and video get processed faster, and they also produce a stronger reaction that greatly influences engagement. Couple your informative writing with visuals that elicit surprise, shock, laughter, or intrigue to get the clicks to fulfill your goals.


Research Tools
Good blog post ideas begin with questions. What are potential readers searching for? What needs can my posts fulfill? Who is my audience? Who is my competition? These questions and more form the basis of a blog worth following. Remember, you are not writing about topics of interest to you, but to your customers and prospects.
Buzzsumo: This is an invaluable multi-feature tool for researching and monitoring content online. Research content, insights, influencers, and competitive research. Buzzsumo lets you create alerts based on your custom parameters, too.
Google Trends: This free tool lets you check what keywords people all over the world are using in their searches. It shows frequency over a given period of time and is a great way to discover event-triggered spikes in specific keyword searches so you can benefit from them.
Keyword & Search Tools
The most information-packed and engaging content can still fall flat if it isn't ranked high and therefore discoverable in search. Using these keywords and search tools will help you place keywords across your content including title tags, alt tags, and your meta description.
Social Media Automation Tools
Social media automation tools are a godsend for any active blogger or blog manager, saving hours spent on social media each day. Enabling you to automate the process of sharing content on multiple social media channels like Facebook, Twitter, and LinkedIn simultaneously. These efficiency tools are priceless because most bloggers have many other job responsibilities, as well.
HootSuite, and
Buffer: These are the two leading social media automation tools. Both help you manage social media pages and profiles in one place—scheduling what, when, and where you're posting and tracking performance. Also, both have free and paid versions, so you can give each a try and see which one suits you better.
Analytics Tools
Knowing that your blogging efforts are paying off is central to the entire blogging process. Tracking traffic often allows you to take note of what topics and formats are bringing in readers. The insights from tracking means that instead of just posting and then crossing your fingers, you can learn and adjust your strategy and content to attain your goals.
Google Analytics: This is hands-down the best analytics tool for all website owners- and it's completely free. Get accurate stats not only on traffic, but on everything a cookie can store on each unique user.
Promotion Tools
"If you build it, they will come" is a movie fairy tale. The competition for eyeballs is fierce, and getting posts seen begins with exposing them to as many people as you can. Some of the tools above already address how you can best distribute blog content (Hootsuite and Buffer). Below are a few more tools to broaden your base.
ConvertKit: This is an email marketing solution created by a blogger that lets you build forms and landing pages, too. Additional capabilities include tagging, segmenting your audience, and tracking results.
Mailchimp: If you don't have the budget for ConvertKit, Mailchimp is an excellent choice with a free plan. Design emails and newsletters, share them on social, and track results. The free plan has a ceiling of 2,000 contacts.
Social Warfare & Social Warfare Pro: This WordPress plugin allows you to add social share icons to your blog, making it easy for readers to share your posts. For $29 per month, Social Warfare pro provides more sharing options like Reddit, Tumblr, and WhatsApp.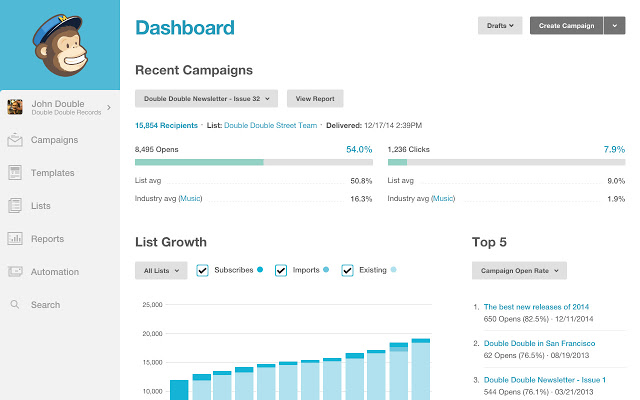 And here's a bonus tool that fits in none of these categories but is quite worthy of mention – Triberr!
Triberr is a social network of bloggers. It connects like-minded bloggers who are interested in reading and supporting other bloggers. If you share other bloggers' posts, they will share yours.
The bottom line is that not all of these tools will work for you. And, you certainly don't need every single one of these in order to be a success. Pick and choose the ones that make your blogging more successful and make 2020 the year you climb to the top of the SERP.


Deborah was the kid who would rather write book reports and essays than play ball during recess. Although she didn't score many points with her peers, it did lead to her career creating content for TV, radio, print and new media for companies as varied as Dooney& Bourke, Panera Breads, Visa, SUNY Ulster and Hudson Valley Federal Savings Bank.
She is also a principal of small packages – a digital design company, and past partner/marketing director of whatis.com, the world's foremost reference on information technology. And, her love of food enabled her to become a contributing editor of both Gourmet Retailer and Food Distribution Magazines.
Deborah has a bachelor degree in fine art from the Hartford Art School, University of Hartford and a masters in higher education administration from Stony Brook University. When she's not writing, her love of quilting, furry animals, friends, and family sustains her.