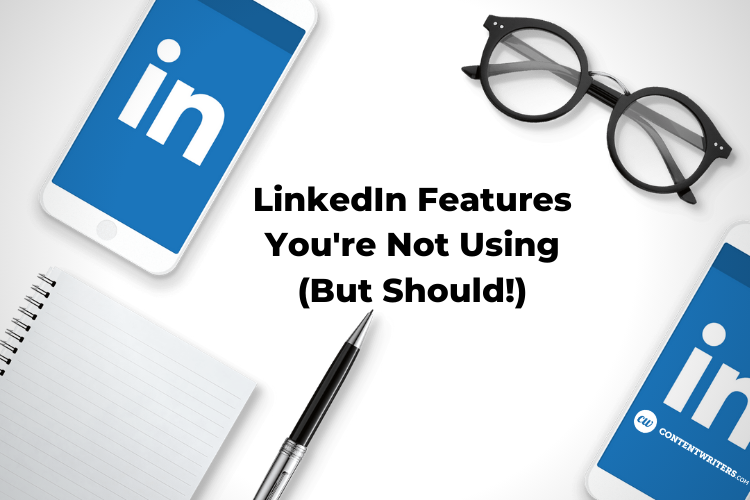 LinkedIn Features You're Not Using (But Should!)
Launched in 2003—before phones were "smart" and twerking was a word—LinkedIn is now the go-to social platform for business-related interactions. It's also the world's largest professional-oriented social platform, with more than 600 million users in 200+ countries.
While LinkedIn is the most-used social media platform among Fortune 500 companies, it's also a site where a sizable chunk of its users drifts away or check-in only on occasion. This is more likely to happen if you're not fully aware of the LinkedIn features available to you.
To be fair, there are some LinkedIn features that aren't all that obvious if you don't know about them. So, to help you get the most out of your LinkedIn experience, here's a closer look at some of this platform's most overlooked features—and the ones you should be using!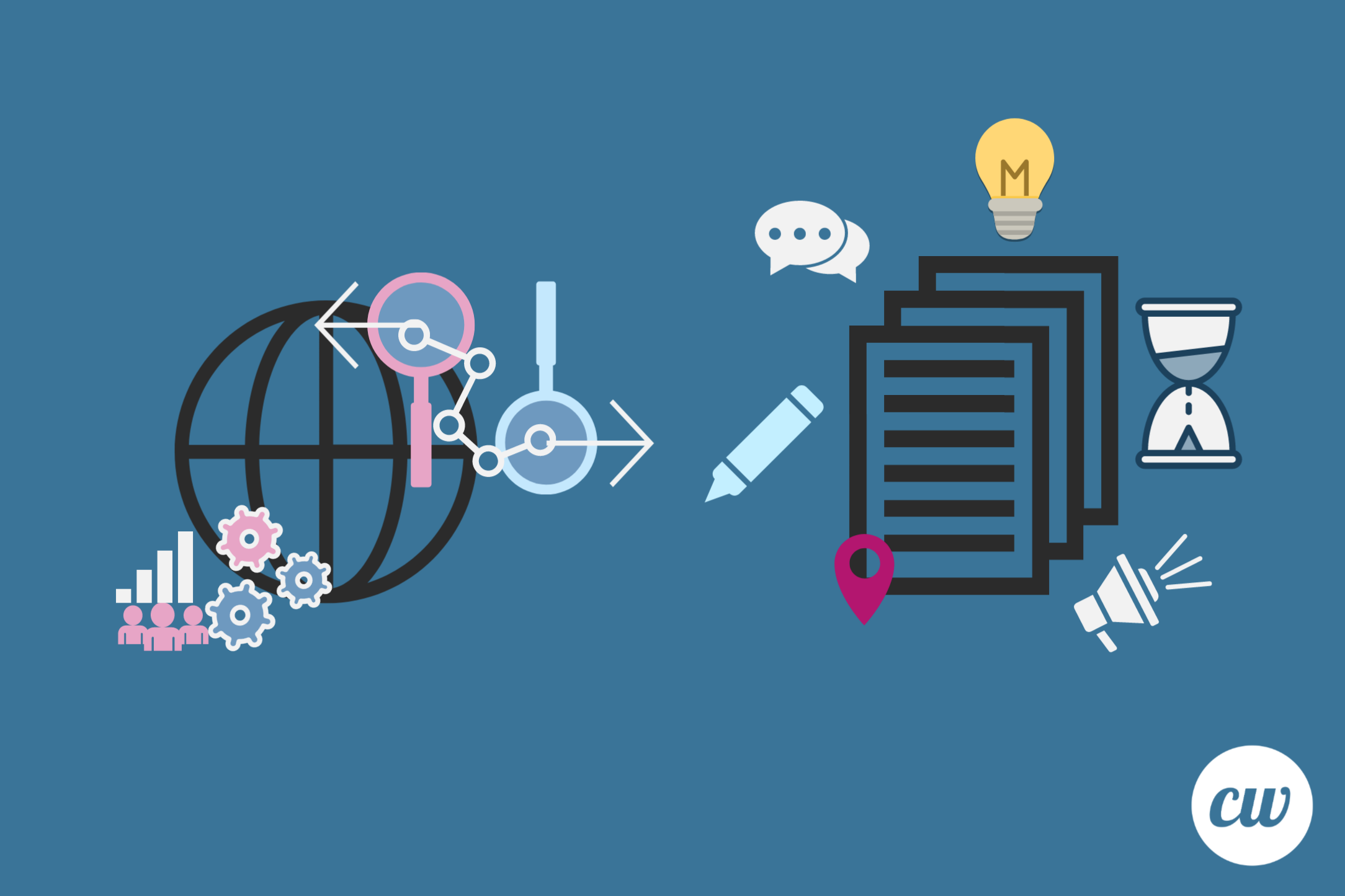 Sure, shorter content is easier to digest quickly, but searchers today want a bit more depth in what they read, view, and share. Depending on what stats you prefer to look at, the "ideal" content length these days is anywhere from 1,600 to 1,900 words. That's based on an analysis of Google's page-one results.
One of the handy LinkedIn features you can use to produce the type of long-form content that's in vogue today is the publisher tool. Click "write an article" at the top of your homepage to get to it. Editing features are also available.
You don't need to produce content exclusively for this platform to make long-form content work for you on LinkedIn. A less time-consuming option is to repurpose longer posts you've already published elsewhere.
You can even take transcripts from your videos or webinars, optimize them for SEO, and publish them on LinkedIn. Also, as a bonus, both your LinkedIn connections and online searchers without a LinkedIn account can view this content.

Ever since LinkedIn tinkered with their design, they've been all about attracting influencers to their platform. One of the LinkedIn features you can use to find these influential individuals is the "Who to Follow" widget.
You'll find it on your Home page on LinkedIn. Just click "view all recommendations" to find some influencers relevant to your business. You'll be rewarded with more quality content in your LinkedIn feed—and maybe some return "follows" that put you in touch with more LinkedIn users likely to take an interest in your brand and what you offer.
While we're on the topic of LinkedIn influencers, further boost your odds of finding and connecting with influential users of this platform by:
Determining your unique selling proposition (USP)
Searching for them directly on LinkedIn by using keywords/terms relevant to your niche or industry
Using the search bar to select "content" so you can find the authors of popular posts related to your relevant keywords
Making "LinkedIn Groups" one of your go-to LinkedIn features so you can find groups related to your keywords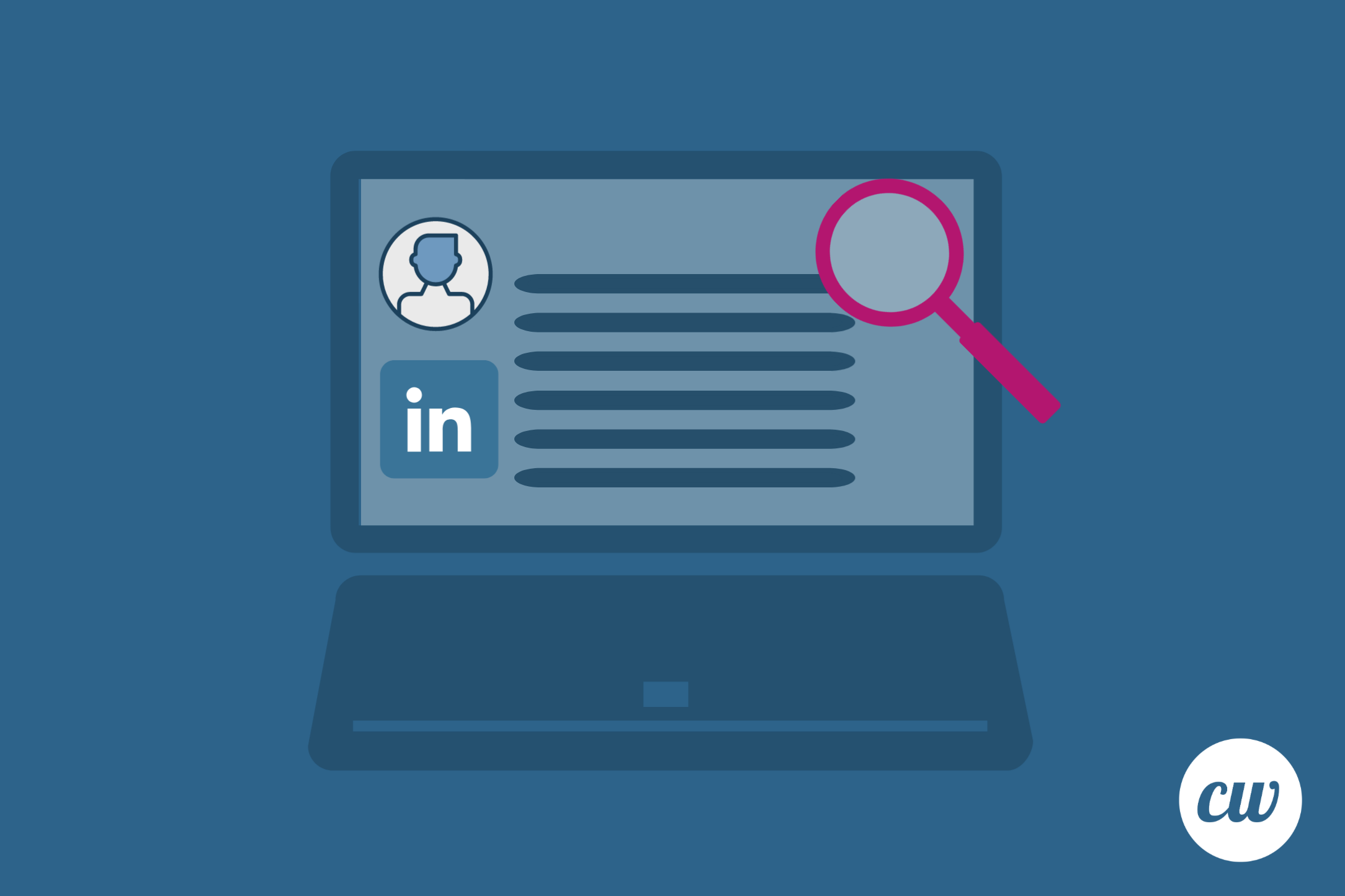 LinkedIn features specific to search capabilities are designed to help you remain aware of important in-platform search activity. One of these is the "Create Search Alert" button. You'll find it on the right-hand side of the Search page.
This button can be used to get alerts about either job-related search results or user-related results. The user-based search is especially useful because you can gain access to other LinkedIn users to connect with. The more connections you make, the more visibility your LinkedIn content gets!
LinkedIn also allows you to create Boolean searches. These searches are based on combined or limited terms specific to whatever modifiers you wish to include. One option is to use the results to hunt for profiles with exact search term matches to further increase your odds of making meaningful LinkedIn connections.
For example, if you want to find other LinkedIn users who may be willing to produce content related to your seafood restaurant in San Diego, California, you might do a Boolean search that looks like this:
Seafood restaurant writer OR reviewer AND San Diego
Notice that the modifiers are in all caps. Another clever way to use Boolean searches on LinkedIn is to look for content writers or SEO strategy specialists with knowledge of your industry who might be able to work with you to increase your overall online visibility and engagement.
Up until recently, LinkedIn allowed messages via the "Messaging" tab exclusively. Now, however, you can use a chat widget that's similar to what Facebook offers. Just click the "Messaging" button on the side of your screen to start chatting with your other connections.
Granted, this isn't one of the more mind-blowing LinkedIn features. Still, it's a good way to interact with other LinkedIn users in a more direct, real-time way. You can send files and images via LinkedIn's IM widget, too.
Even casual LinkedIn users will notice your profile. If it's nothing special, that may be all they do. Luckily, there are two LinkedIn features to focus on if you want to give your profile some more curb appeal: your profile photo, and cover photo.


You'll also get plenty of LinkedIn real estate to use with your cover photo. As with other LinkedIn features, there are default settings for cover photos. But if you're not personalizing your cover photo, you're missing out on a perfect opportunity to make your profile page pop!
All you need is access to an illustration tool, such as Photoshop or Canva, to get started. Just create a background design that showcases what you want to project about your business or yourself. With a business cover photo, for instance, you could include:
Your company's tagline
A website URL and other social media handles
A customized backdrop that's more likely to attract the attention of your target audience
A call-to-action to make it easy for clients who may come across your LinkedIn profile to quickly contact you
You can use the "media" icon to add images, videos, and similar elements to an existing profile on LinkedIn. You'll find it under "Edit Profile."
Some LinkedIn features involve a little creativity on your part to perform certain tasks that could benefit you or your business. This is one of them.
Let's say you find a LinkedIn user you want to connect with, but you don't have basic details—like an email address. Here's what you do:
Scroll down to "Interests"
Select "See All" and click the "Groups" tab
Do some searching through various groups to find comments left by users you might want to reach out to
Click the ellipsis next to the post that interests you
Hit "Reply Privately"
You'll now be able to send a private message to introduce yourself to a new user. You don't necessarily have to foster an influencer-type relationship with this contact method, however.
At the very least, you will expose your content to LinkedIn users who may like what they see enough to check it out or pass it along. Just be selective with how many private messages you send this way since overdoing it may get your account suspended for spam-like activities.
LinkedIn features like this are meant to help you foster mutually beneficial relationships outside of this platform. Click on "Connections" and select "Export Connections" to use it.
This allows you to transfer your contact info to a spreadsheet. This includes email addresses along with basic contact details like individual or company names.
There are many possible ways to use this information outside of LinkedIn. For instance, you could create an email(mailing) list or reach out to your contacts on other social platforms.
Similar in concept to website landing pages, Showcase pages allow you to segment your inbound LinkedIn traffic. This LinkedIn feature offers the opportunity to focus on different buyer personas by creating single pages specific to:
Certain products or services
Specific product categories
Different physical business locations
This feature is useful because users can follow showcase pages without following your main page. You can even adjust your showcase pages based on your target audience's preferences and behaviors.
Up to 10 free showcase pages can be created for each company page on LinkedIn. On the company page, click "edit" and select "create a showcase page" to get started.
You can also design and optimize your showcase pages in a way that's in line with your business' image. Here are some tips to consider:
Use the same basic theme (color scheme, layout, etc.) as your company page to maintain consistency
Include appropriate supporting images
Create a short but descriptive name for each page (since anything too long will get cut off in the display sidebar)
Include your website's link so your showcase pages can direct traffic back to your site

One of the most useful LinkedIn features is the platform's analytics dashboard. It shows you how every piece of LinkedIn content you have available via this platform is performing.
You would think everybody automatically makes this one of their top LinkedIn features, but this isn't always the case. Even if you do regularly check your analytics dashboard, you may still be overlooking important LinkedIn analytics features.
When you first look at the analytics windows, you'll see how many people have seen each of your posts. You'll also see whether your posts were viewed by way of first- or second-degree connections.
But do you keep scrolling to the bottom of your analytics window? If "no" is your answer, you're missing info you could be using for future posts!
At the bottom of the analytics window, LinkedIn shows you suggestions for types of content likely to perform well if you share it with the people who've already viewed your posts. These recommendations are based on data already accumulated for your existing LinkedIn content.
Visitor highlights will give you a quick overview of how your LinkedIn content is performing if you just want to quickly get an idea of how things are going for you on LinkedIn. But you'll be even more informed if you pay attention to the following LinkedIn features specific to analytics:
The traffic metrics graph data lets you see views broken down by desktop and mobile visitors
The page filter feature shows you stats for each of your company profile pages
The visitor demographics display allows you to see if you are reaching your target audience
The Updates page shows you accumulated data from all of your LinkedIn content
The engagement metrics graph lets you quickly find out content-related stats such as impressions, clicks, likes, shares, and social engagement percentage
Companies to track is another one of LinkedIn's analytics features that's often overlooked. It shows you how profiles similar to yours are performing on this platform. LinkedIn has a default toolkit, but you may add your own external analytics tools like Hootsuite Analytics.
Sure, a lot of professionals use LinkedIn primarily to network and job hunt. But it can also be a great way to promote your brand or present a more complete view of who you are personally and professionally if you take advantage of the LinkedIn features available to you.
And, yes, top-notch content is definitely required if you want to get the most out of your LinkedIn experience. A well-written and properly optimized profile alone can do wonders for your online visibility.


Ken is a freelance writer currently living in the Pittsburgh area of Pennsylvania. Born in California, his fondness for writing dates back to elementary school writing contests and led to positions on both high school and college newspapers. He earned a degree in Journalism and Communications from Point Park University and did work in data entry after college before transitioning to a full-time career as a freelance writer. While his areas of expertise are marketing and health-related content, Ken is a versatile writer and enjoys exploring and researching a variety of topics. When not busy knocking out articles, he likes to spend time with friends, go for walks, and discover new and exciting things about the world around him.