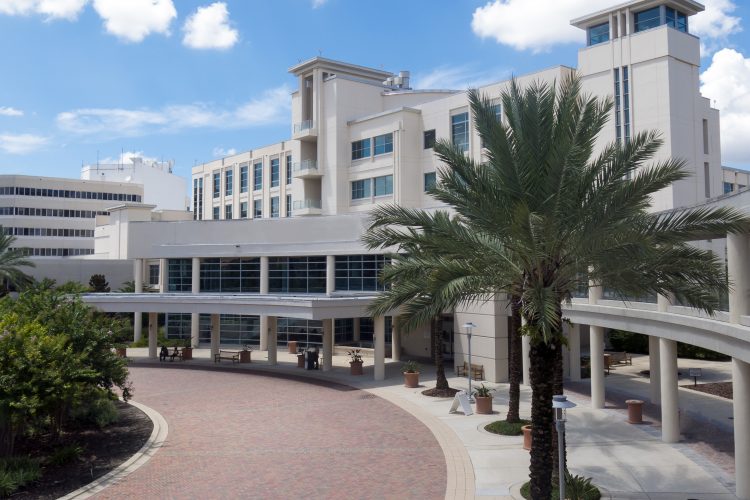 6 of the Best Rehab Marketing Tactics for Recovery Centers
With new marketing strategies, tricks, and tips popping up every other day, you might be inclined to try all that you can to see what elicits the best results. Unfortunately, this will eat up your entire marketing budget in the blink of an eye and worse, might yield no results!
It is far more effective for addiction treatment centers to identify the marketing tactics that will improve their enrollment rate and then dedicate their resources to leveraging those techniques.
But which rehab-focused marketing tactics should recovery centers utilize?
Word of Mouth in Rehab Marketing
Nothing beats good, old-fashioned word of mouth marketing (WOMM). Why? Because customers trust the opinion and experiences of others over a commercial, or a social media post.
Have you ever heard the old business saying, "A happy customer will tell 3 people about their experience, and a mad customer will tell 10"? Word of mouth has always been one of the strongest marketing tactics, especially for businesses such as addiction treatment centers.
Today, word of mouth marketing also includes:
Online customer reviews on websites, such as Google, Yelp, and industry related sites such as Rehabs.com

Social media posts and testimonials from clients and their family members

Press, both positive and negative
While it is difficult to dedicate and track funding to word of mouth marketing, you can budget funds for the marketing tactics that help facilitate it.

Social Media Marketing for Treatment Programs & Recovery Centers
Everyone uses social media! Social media is one of the few marketing methods that has a low cost associated with high results. Along with email and content marketing, social media provides a number of ways for rehab centers to improve their online presences. However, this is only true if you utilize the proper tactics. You can generate terrific enrollment results by using the following social media tactics:
Launching a lead generation advertising campaign targeted towards a unique audience

Posting relevant and timely content of interest to your audience

Engaging with users that interact with your content

Updating your audience on news, events, the latest addiction treatment research, and more

Utilizing the best social media channels, such as Facebook, Twitter, and Instagram
With social media and other digital marketing strategies, it's also easy to analyze users who engage with your campaigns. This will help you better identify and target this audience of engaged users for future marketing efforts.
Email Marketing
Even after a client leaves your rehabilitation center, they still fight substance abuse and cravings every day. You can send a regular email newsletter filled with educational tips and content to past and present clients and their loved ones. By providing this content, you are continuing the trusting relationship developed during their time at your facility and increasing the chance of positive word of mouth marketing!
Strategic Partnerships
Your online marketing and content marketing efforts will position you as the go-to resource and authority on addiction treatment. With this in mind, you'll have more opportunities to forge strategic partnerships with advantageous organizations and companies within the industry.

Creating Quality Content
No matter what form of marketing you choose to pursue for your rehab center, you need to have quality content available. In fact, investing in content creation, execution, and distribution is one of the smartest marketing decisions you can make for your treatment center. Producing good content that's well-organized isn't just a way to engage with site users, it's a way to enhance the entire site's SEO (search engine optimization.) Creating good content signals to search engines like Google that your site is an authority in its industry or specialty. Typically, a good content strategy should encompass blogs, resource articles, and informative landing pages that invite users to take some type of action or contact your organization directly.
But remember, you aren't limited to blogs and articles — there's a whole world of content for you to leverage in both print and digital marketing campaigns. Utilize different content types such as:
eBooks, Whitepapers, and Research

Videos

Presentations

Imagery and Infographics

How-To Guides

Print Marketing Materials

Press Releases

Email Newsletters
PPC (Pay Per Click) Ad Campaigns
PPC (Pay Per Click) campaigns can complement your content marketing goals. Just take a look at any search engine results page the next time you look something up on Google. You'll likely see a lot of different sites competing for the top few listings. But before then, you'll see some paid ads.
These are paid ad placements that can be managed through a Google AdWords account. Anyone placing an ad pays per individual click. However, before you start writing ads, it's best to read up on how to find the most valuable ad keywords you can target for as low as $0.01 per click. To leverage ad keywords as best as possible, consider investing in the services of a marketing agency or PPC consultant.

Create High Quality Content For Your Recovery Center
Interested in receiving high-quality medical content to enhance your drug rehab marketing campaign? ContentWriters has a team of writers ready to develop the content you need to increase enrollment and build a positive brand reputation through targeted treatment center marketing. Ask about our content writing services to get started today.