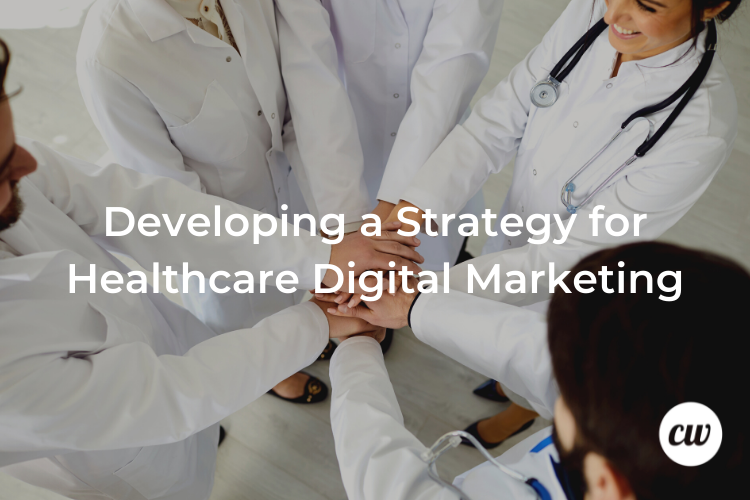 Developing a Strategy for Healthcare Digital Marketing
Does your medical practice or hospital need a digital marketing strategy?
Your customers have more options than ever when it comes to their health care, so it's critical that you differentiate yourself from the competition. Success in the digital health care market now means making effective use of digital marketing strategies at every stage of the buyer's journey.
Drive more patients to your website and your business by implementing these 10 digital healthcare marketing strategies.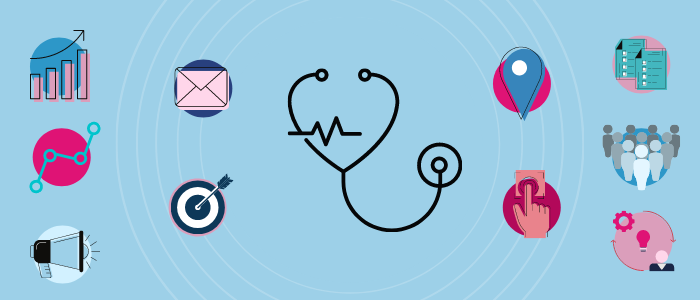 1. Put the patient first
When developing a digital strategy for healthcare marketing, each step should be done for the benefit of the user – in this case, your current patients and potential patients. While that may sound obvious, it's not uncommon to see medical digital marketing strategies that miss the mark. Before you develop or execute any marketing efforts, you should start by forming a clear understanding of your ideal patient. It's even a good idea to put this in writing in the form of written target personas.
Depending on the services you offer, you may be tempted to claim that your target patient is "anyone." This is a mistake. Think about the ideal patient you would like to attract to your practice. How old are they? What is their current health status? Socioeconomic status? The answer to these questions will help you determine important factors, such as which social media platforms they likely use and how they spend their free time.
All of this information will help you determine where to focus your digital healthcare marketing efforts and how to speak to your prospective patients.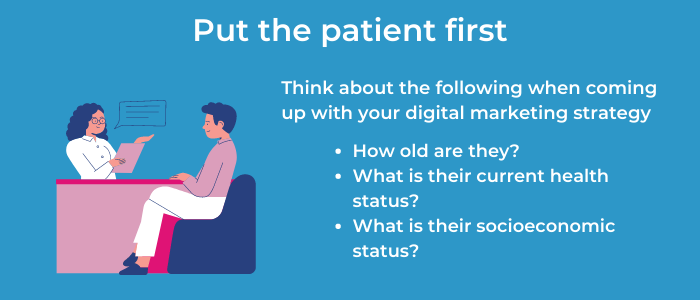 2. Build a responsive and useful website
Effective healthcare digital marketing starts with a good website. Even if you have social media profiles, you should never view these as your primary online presence. Your website is your digital home. It's where your patients and leads will go expecting to find information, schedule an appointment, pay their bills, and perform other important actions.
Many healthcare practices have outdated websites that function as little more than an online brochure. If this sounds like you, it's well past time to update your website. To attract new patients and retain current patients, it's imperative that your website is up to date, properly optimized for search engines, and responsive – meaning it will display and function properly on mobile devices and different screen sizes.
Invest in the right software that allows patients to schedule appointments and pay their bills online. Millennials and younger generations hate making phone calls and may avoid your business if you don't allow them to perform these tasks online. Make sure to prominently include your address and a map to your location – you'd be surprised how many local businesses fail to make this information readily available.
3. Focus on local SEO
Unless you're strictly offering telemedicine or online consulting services, it's important to focus on local SEO. If you want to attract local patients who can come in for appointments, you need to make sure they can find your website when searching for local services.
Local SEO involves optimizing your website for local searches. This may include using keywords that include a geographic element, such as "chiropractor in West Palm Beach." However, there is a lot more to local SEO than just repeating your city name throughout your content. Local SEO also involves creating and fully optimizing a Google My Business profile for your business, adding proper schema markup to your website, soliciting reviews from customers, and building local backlinks. If you have multiple locations, you should also create and optimize a page for each location.
4. Invest in paid advertising campaigns
Generating organic traffic through SEO is a slow process. If your business is new or your website is new, you may want to consider investing in paid campaigns on Google or social media. PPC ads (pay per click) will generate brand awareness and help you reach your target audience. Eventually, as your organic traffic grows, you may be able to scale back on paid ad campaigns.
Understanding where your target audience is spending their time can help you determine where to focus your advertising efforts. Search ads on Google, which show up above and below search results, are very easy to get started with. You could also invest in video ads on YouTube, or ads on social media platforms such as Facebook or Instagram.
5. Create authoritative content
Google favors content that is comprehensive and authoritative. When developing your content strategy, it isn't enough to post the same basic blog content that can be found on hundreds of other websites. Try to make your content unique, and lend your insight as an expert in the field.
It's also important to let users know who is behind the content on your website and what their qualifications are. When evaluating content, Google looks at something known as E-A-T: expertise, authoritativeness, and trust. This is especially important for websites that fall into the YMYL category, which stands for "your money or your life." These are websites or pages that could have an impact on the user's health or financial stability.
Healthcare websites should make it clear who is writing the content, what their credentials are, and whether the content has been medically reviewed by a physician, nurse practitioner, or other health care provider. These same individuals should have verifiable credentials elsewhere online, such as their LinkedIn profiles.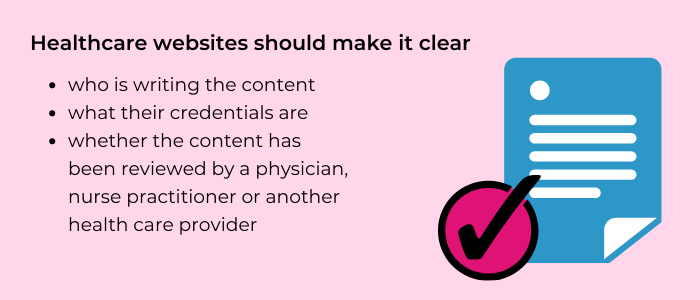 It isn't always feasible or necessary to write long-form content for every topic pertaining to your business, but try to aim for at least 1000 words with every blog post. Then, once you have some data on which pieces of content are performing well, go back and do some historical content optimization so they're more comprehensive.
Good content marketing is essential in the healthcare industry. By having credible and informational content, your patients and potential patients can use your content as a resource.
6. Keep up to date with algorithm changes
Google regularly updates its algorithms in terms of how it evaluates and ranks content. Stay informed on these updates and be sure to regularly monitor the data in your Google Analytics and Google Search Console. It's not uncommon for some websites to see a decline in rankings or impressions after an algorithm update, but these changes can often be addressed with some strategic changes.
7. Capture leads with appropriate CTAs
Not everyone who comes to your website will be ready to take the next step – whether that's scheduling a consultation or making an appointment. In fact, according to Gleanster Research, 50 percent of the users who arrive at your website are qualified leads but are not yet ready to make a decision. These leads can turn into customers and some point. But it's harder once they leave your website. Therefore, be sure to give these leads another way to connect with you.
Many websites will offer a newsletter signup, but this usually isn't enticing enough for most users. To encourage people to give you their contact information, you have to offer something of value. This can often be accomplished by offering something known as a lead magnet, such as a downloadable PDF that provides more information about the service they are interested in. Once you have their contact information, you can continue to nurture the lead through a series of follow-up emails – sometimes referred to as a workflow or a customer journey.
Capturing leads means using the right call to action (CTA) on every page of your website. Some of your content – likely most of your blog content – will be geared towards users who are at the top of the marketing funnel, or in the awareness stage. These users are just beginning to search for information and aren't yet ready to make a decision.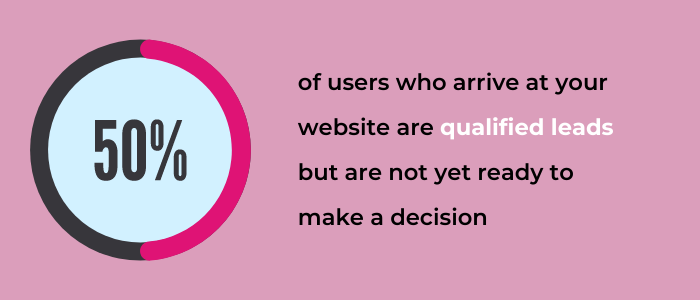 Many websites will put the same CTA on every page. This is usually the business's ultimate objective, such as "schedule an appointment." But this approach doesn't speak to those users who aren't yet at this stage in the process. Bombarding them with this CTA isn't just ineffective, it could even turn them off.
8. Use landing pages
Whenever you run a campaign promoting a specific service, don't just send users to your home page. Create a landing page specifically for that campaign. Your new landing page can offer more information about the service you're promoting and include a CTA for the next best step. It will also help you track your campaign's performance. To really make good use of digital marketing in healthcare, you can also do a split test to determine which version of your landing page leads to better conversions.
9. Segment your email list
In order to properly nurture your leads, make sure you are sending the right content. If someone signs up on your website and indicates an interest in chiropractic care, don't just send them a general newsletter that discusses all of your services. Send them something specific to their area of interest, along with a discount for their first visit or another enticing offer.
Email marketing programs allow you to create different lists so that you can customize your content to different segments of your audience. Personalization is one of the most powerful healthcare digital marketing solutions and can dramatically improve your campaign results if executed properly. Make it easy for your current and prospective customers to say yes by delivering exactly what they need, exactly when they need it.
Segmenting your email list also allows you to speak to current customers and potential customers differently. Your current customers already know who you are and likely need less information about the services you offer. Rather, they may benefit from reminders to schedule appointments, especially for things like follow-up visits or annual exams.
If you haven't seen that patient for a while, you can send them a "checking in" email stressing the importance of any necessary follow-up care.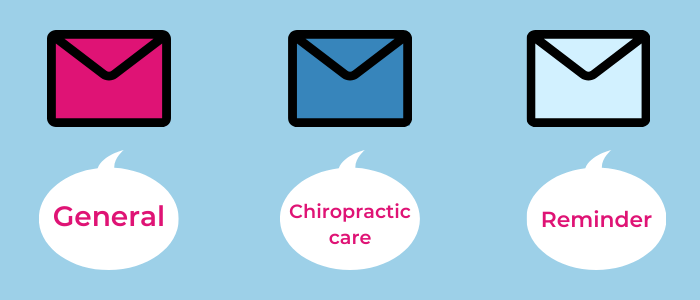 10. Engage with customers and leads on social media
Last but not least, engage with customers and leads on social media. The social platforms that are best for your business depend on where your target audience is spending their time – you don't need to maintain a presence on every platform. If you are on multiple platforms, don't simply post the exact same content to each one. Make sure you understand how each platform is used and the best practices for each one.
Many people will use social media as a way to learn more about a company before deciding to do business with them. Remember that social media is all about building relationships, not just promoting your services. Promote the causes you support and show how you're giving back to your community. With the 80/20 rule, roughly 80 percent of your content should be informative or educational, and 20 percent can be promotional.
Marketing in the healthcare or medical industry can seem daunting. But by putting your patients at the center and adjusting your digital marketing strategies in order to create value for them, your efforts will be rewarded. Use these tips above to attract and best serve your patients.


She is the Director of Content for a medical marketing agency, and is certified in inbound marketing, content marketing, email marketing, site structure, and keyword research.