5 Important Elements of Effective Medical Content Marketing
Do you run a private medical practice? Are you in charge of marketing for a large healthcare firm or hospital? Or are you trying to drive traffic to your online pharmaceuticals site?
You may not have realized it, but healthcare websites face unique challenges when it comes to medical content marketing and reaching the top listings on search engine results pages (SERPs). Make sure you have these elements in place to rank higher, get more site visitors, and become an authoritative resource people trust for medical guidance.
If you're a medical professional, maybe you've never been in the situation of Googling an odd symptom at midnight only to have multiple sites convince you that you're seconds away from a serious illness. Or maybe you have.
It happens so frequently to internet users that The New York State Psychiatric Institute gave it a name: Cyberchondria.
Cyberchondria is a variation of "hypochondria" where someone believes they have a medical condition that they don't. Cyberchondria refers to the situation where excessive Googling and searching online symptom checkers leads you to believe you have illnesses or medical conditions much worse than you do. While it may lead some people to seek medical guidance for early intervention, in most cases it just leads to unnecessary anxiety.
Cyberchondria is likely just one of the reasons that Google introduced its E-A-T algorithm. E-A-T stands for "Expertise," "Authority," and "Trust."
It applies to sites that Google identifies as "Your Money, Your Life" (YMYL) sites. In essence, if a site offers financial or health guidance, it is subject to higher standards than if a site is just, for instance, sharing tips on the best video games to play or the best holiday movies to watch.
E-A-T are three of the most important elements of medical content marketing, along with a cohesive marketing strategy and knowledge of your ideal customers, Web visitors, or patients, as the case may be.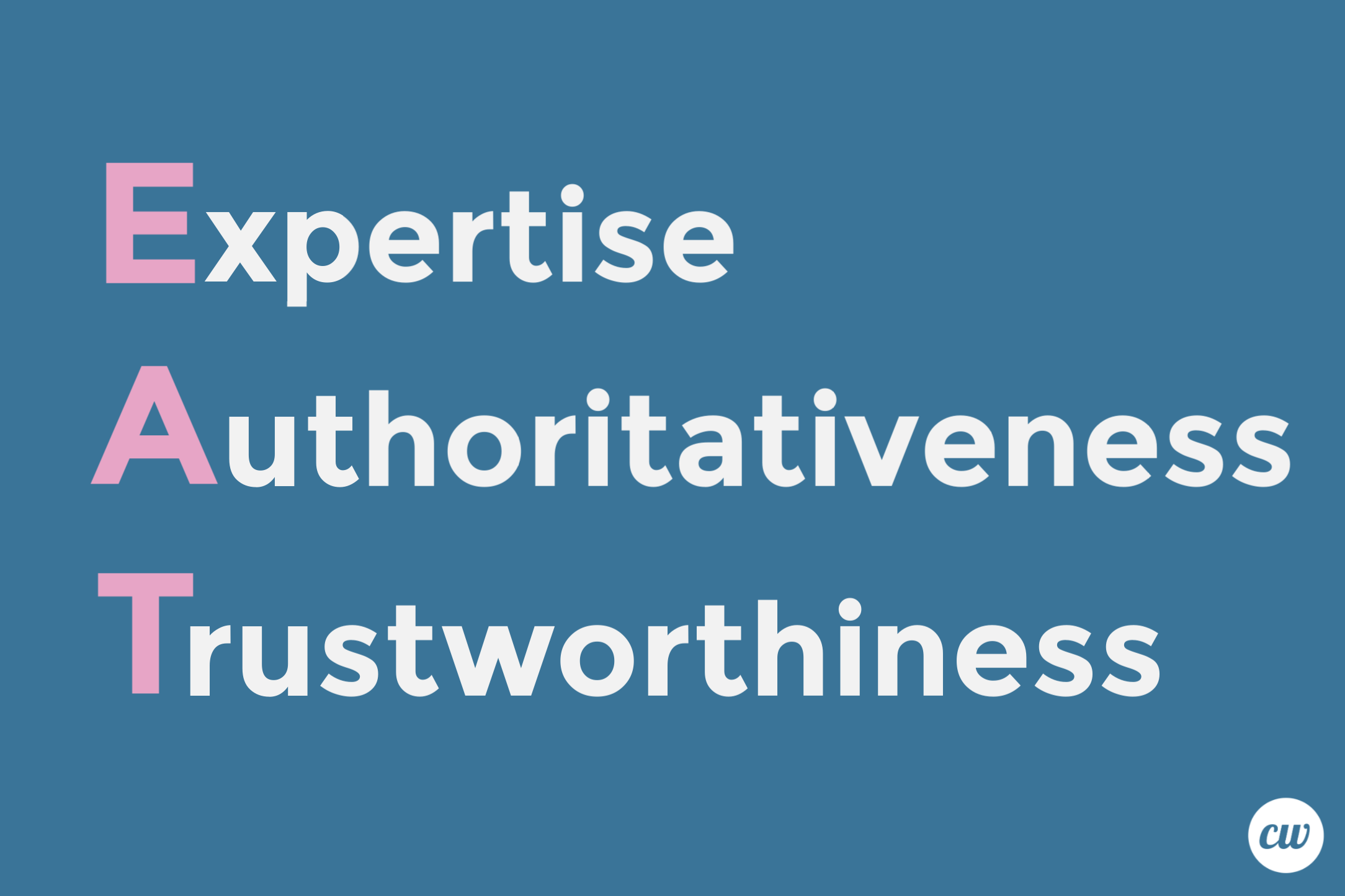 Element #1: Expertise
Expertise in medical content marketing relates directly to the experience and education of the people creating the content. On non-medical sites, it may be enough for a video game enthusiast to share insights on the latest gaming trends.
On medical sites, however, you can boost a page's SEO and create more effective content if you can show it was created by an expert in the field.
To show expertise, you should:
Look for writers with education and expertise in your field
Create an Author page for each expert who contributes to your site
Publish an author bio detailing their credentials
Author bios should include a medical professional's degrees, education, and certifications, mention of any papers published in professional journals, and their years of experience in the field.
Of course, if you hire a content writing agency, your authors most likely won't have expertise in the medical field – although they might. If you can find professionals who are also talented writers with SEO knowledge, you should consider hiring them.
The best option overall is to find writers with experience and knowledge writing in the medical field and then have credentialed medical professionals review the work for accuracy.
As a third option, you can hire writers to ghostwrite articles published under the names of medical professionals in your field; just make sure your medical professional has a hand in the creation of the ideas and outline. These articles should also be reviewed for accuracy by the medical professional.
Ghostwriting is a collaborative process designed to create well-written, highly accurate content by bringing together industry experts and professional writers.
Element #2: Authority
When you published content bylined by authors with industry expertise, you've taken an important step toward boosting your website's "authority" too. SEMRush, a powerful SEO tool, says that authority in "E-A-T" refers to:
The expertise of the content creator on a site's main pages
The quality and reliability of the content on those pages
The website where the content appears
Authoritativeness relates to how well people know and trust your brand. If you're not a household name in the medical field yet, there are still other ways to boost your authority.
Some elements that boost a medical website's authority include:
Linking back to peer-reviewed studies and other well-respected medical sites
Publishing content written by industry experts – and showcasing their expertise in author bios
Publishing accurate content
Publishing longer articles that cover everything about a topic that readers need to know
Also, if you can get other high-quality medical sites link back to your content, that improves your site's authoritativeness.
It seems like a Catch-22, but the higher your site ranks on Google, the more authority it has. So, keep publishing high-quality, lengthy pillar content that answers readers' questions and you'll gain authority.
Element #3: Trustworthiness
Similarly, the trustworthiness of your medical website also relates to your content, writers, and the quality of your website itself.
Ensure you have an SSL certificate for your website and that your site resides on an https:// domain to show readers your site is secure and to build their trust.
If your website acts as a portal for users to access medical information, check with your IT team to ensure you're complying with HIPAA standards for security; this site may require more advanced security measures than a site that is just publishing health and wellness tips.
Again, make sure all statistics and studies are sourced to peer-reviewed studies or medical journals and that the information you publish is accurate.
It also helps to update articles frequently or whenever new information is released about a topic. Publish an "updated on [date]" at the top of each article or blog post to show readers you are sharing the most up-to-date, relevant information on a topic.
With these three important SEO factors covered, let's look at the other elements that go into effective medical marketing.
Element #4: Persona-Driven Content
Most people visit Google if they have medical symptoms to discover a solution to their problem. To create more effective marketing for your website visitors, you must identify the problems they are likely to have.
Once you identify the problems you can solve for them, you should develop buyer personas to help create content that resonates.
To create a persona, look at your average patient and determine:
Income
Age
Where they live
How far they travel to your practice
Overall health
Marital status
Kids or no kids?
How often they visit your practice
How they prefer to book appointments (online or by phone)
What social media networks they use frequently
For instance, let's say you run a local pediatric dentistry practice in a northeast suburban area.
You may define one of your buyer personas as:
A stay-at-home mother of three kids, ages 2, 5, and 7, with an average household income of $100,000 and a dental healthcare plan through a top carrier. She is 35 years old. She lives 15 minutes from your office and visits your practice twice annually for check-ups and cleanings. She likes to use apps for everything from ordering groceries to finding coupons.
She may come to your site looking for tips on the timing of loose teeth, teething remedies for two-year molars, or how to prevent cavities.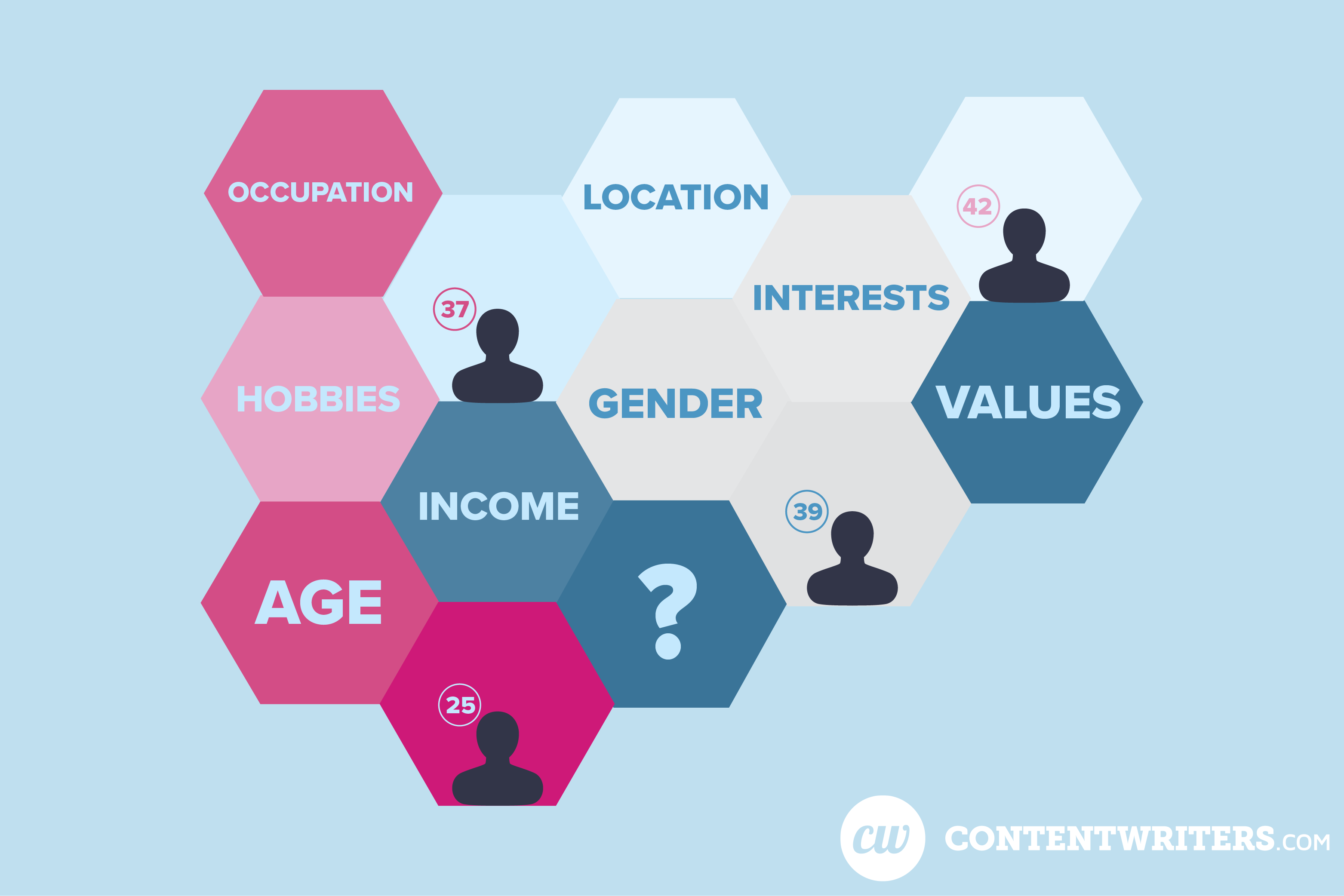 Understanding the needs of your audience can help you craft content that will build trust. It can also help with targeted ad campaigns and social media marketing, where you can pinpoint, for instance, people of a certain age and income level within specific zip codes.
A buyer persona can help you craft content that fulfills E-A-T requirements and solves your audience's problems – or at least gives them the first step toward finding answers to their toughest medical questions.
Element #5: A Cross-Platform Content Marketing Strategy
With your buyer persona in mind, it's time to implement your E-A-T content with a strong content strategy in mind.
Define Your Content Marketing Goals
First, define your goals for your content. You probably want to build trust and authority with your content to boost your Google rankings. So where you show up in the Search Engine Results Pages (SERPs) for your specific keywords could be one indicator of success.
Beyond driving traffic to your site, your content strategy may seek to:
Book appointments
Create word-of-mouth referrals through social media
Generate orders (if you sell products or pharmaceuticals on your website)
You want to drive traffic to your site and also build a customer base while staying front-of-mind for your current patients.
Determine What Content Should Be Part of Your Strategy
As part of your strategy, map out what types of content you'll use to achieve your goals. This can include blog posts, ebooks, infographics, videos, or even quizzes and questionnaires.
Remember, all of your content should fulfill Google's E-A-T requirements for high-quality content.
Create a Content Plan to Execute
Finally, use an editorial calendar to develop your content plan and track your progress.
Get Help If You Need it
Remember, effective content marketing doesn't happen overnight but builds over time. Often, outsourcing the work to experienced content writers in the medical field can help you generate high-quality content faster than you could if you write it yourself.
Effective medical content marketing can drive new patients to your practice or increase sales on your site to help you grow. It's also rewarding to know that you are helping people with trustworthy medical knowledge that can help them improve their lives.
займ на карту мгновенно круглосуточно без проверок и без отказа без звонков срочно


Dawn A. is a full-time freelance writer, editor, and social media marketing consultant with close to 20 years of experience writing for print and online. A former magazine editor, Dawn specializes in creating content to help business owners generate leads and enhance brand recognition. She writes about a broad range of topics, from personal finance and parenting to technology, HR, and finance.