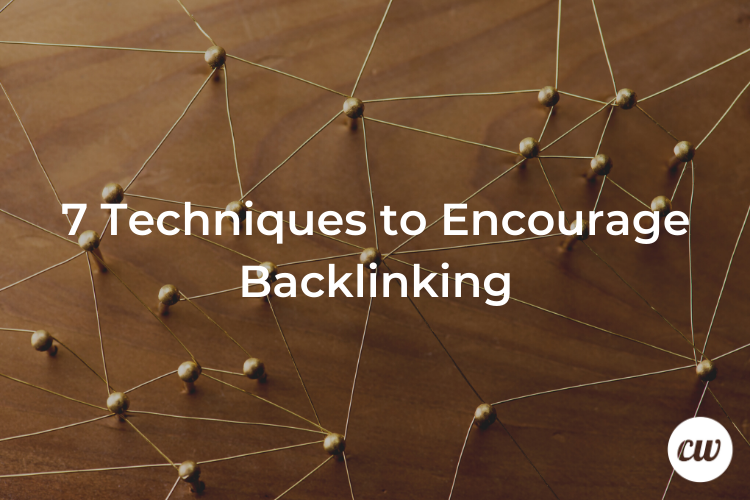 7 Techniques to Encourage Backlinking
Backlinks lead people and search bots to your website from other places on the web. They are key to building organic traffic and improve your website's search engine ranking.
For Google and other search engines, backlinks from relevant and authoritative websites add credibility to yours. Like a vote, each link validates that your website has useful content that people want to share. The most advantageous backlinks come from websites that have a significant number of topically relevant links back to them.
Aside from publishing outstanding content, backlinks are the best way to build organic SEO. Here are seven techniques to get more on your website.
Publish Relevant, Actionable Content
Shareable content affirms people's causes and beliefs. It articulates how they think and feel in a new or newly comprehendible way. Although nothing outstrips unique content that offers real value, the following formats tend to improve backlinking:
People share content that is practical, entertaining, or that makes them look good to their friends, family, or colleagues.
Additional tips for making your content more shareable include:
Spark an emotional response
Write compelling headlines that show the article's value
Improve on the best content currently available
Tell a story
Include video
Include images
Giveaway free stuff in a contest to people who share
Tie in pop culture
Make sure sharing buttons are visible

Create Shareable Infographics
Everyone loves to be right. Infographics capture complex ideas or comparisons in a clear, visual format. Because infographics are attractive and straightforward, they're one of the most shared content formats online.
A well-crafted infographic that shows up easily in an online search can be a goldmine of backlinks. Blog writers covering similar topics can use your infographic to add visuals to their content, creating backlinks for your site.
Shareable infographics portray a relevant and interesting story for your readers. To brainstorm for ideas, follow current and trending topics, and then create your infographic using statistical data. Statistics add credibility to your image.
Once you make a shareable infographic, don't just post it to your blog and see what happens – get out and share it! You can list it on infographic directories, share it on your social media accounts, and email it to influencers and ask for feedback. If they like it, they may share it.
If your business doesn't have the staff to create infographics, you can find experienced graphic designers on Fiverr or Dribbble. Select your statistics and craft the message you want to communicate, and they can design it for you.
Report Broken Links
Have you ever clicked a link to a page that no longer exists? It's common, but webmasters know it is bad for SEO.
Google allows you to find broken links by keyword. When you locate a broken link on a site that has complimentary content to yours, it is an opportunity to replace that backlink with one of yours.
Contact the webmaster highlighting the broken link – be friendly and professional. Always include the exact location of the broken link, so they aren't digging around to find it.
Offer a few quality replacements for the link, including at least one to your website. You're doing them a favor, and some will use your website for the replacement link. Never insist on getting the backlink in return for your favor. Offer the help freely and make it easy to link to you.
To locate subject-relevant websites with broken backlinks, Google:
keyword + links
keywords + resources
keywords + inurl:links
Then use Check My Links to search the pages for any broken backlinks.
Do Interviews
From podcasts to YouTube to blogs and articles, online interviews are hot. Upcoming events, unique products, books, and milestones are all excellent interview topics.
If you are not yet a sought-after authority in your niche, getting regular interview invitations, you will have to promote yourself and let interviewers know about your availability and expertise.
Search for topic-relevant podcasts. When you find one that looks promising, listen to at least one podcast with a guest to make sure it's a good fit for your topic and style. The next step is to visit the podcast's website and contact them about appearing as a guest.
You can offer your expertise to local and major news organizations through Help A Reporter Out. It's a website that connects journalists with sources with have specific expertise. If you register, they will notify you by email about reporters looking for expert sources.
Guest Blogging
Some popular blogs accept guest posts. They may have an audience several times larger than yours is currently. It's an excellent opportunity to magnify your reach, introduce your products or services to their readers, and add a backlink in the byline.
The first step is to identify high-traffic websites that welcome guest bloggers. Several keyword phrases will help you target relevant websites looking for guest posts. You can use search phrases like:
keyword + write for us
keyword + bloggers wanted
keyword + submit an article
keyword + become a contributor
keyword + inurl:write-for-us
keyword + guest-posts
keyword + inurl:guest-post-guidelines
Some websites will outline an application process, while others will ask for an email with your idea and a brief description. Check for submission instructions before sending over your idea. In the beginning, guest blogging is a numbers game so keep applying.
The key to any organic SEO-building strategy is consistency. One or two backlinks will not bring you to the top of the search results. Guest blogging can build your following considerably over time if you keep writing for high-traffic blogs.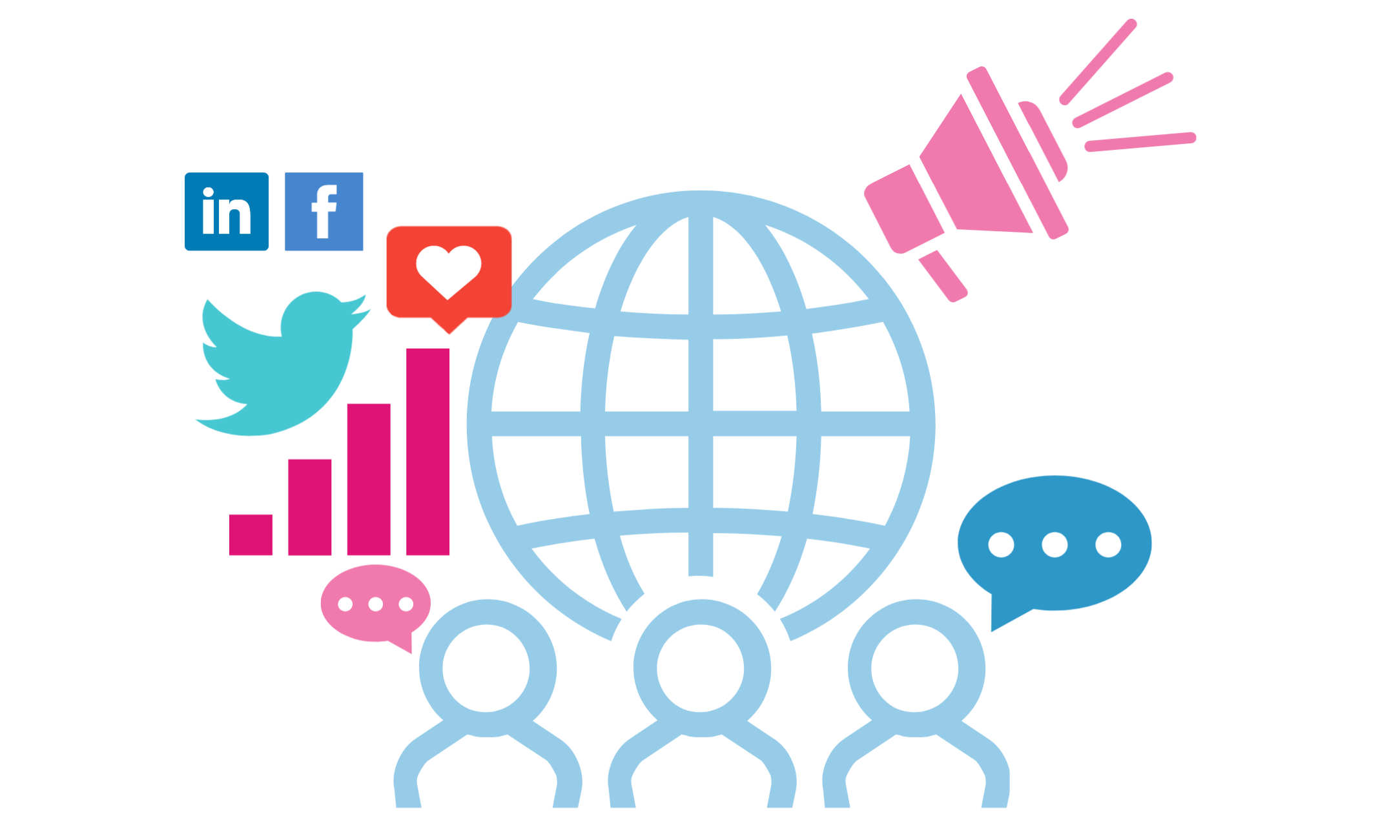 Use Social Media, Reddit, and Quora
Many businesses remember to share important content and updates on social media, but fewer take advantage of Reddit and Quora. Unlike other social media platforms, your audience on Reddit and Quora is not limited to your friends' list or followers. They are well indexed by topic, and anyone interested in a topic can find your answers.
Both forums are widely used and trusted sources of information. They offer a wellspring of niche communities and give you access to an engaged audience.
However, both platforms are heavily moderated. If you start an account on Reddit or Quora and simply promote your business or products, you will be deleted. You can link to your primary website, blog, and landing pages but affiliate links are not allowed. It's essential to behave like a trusted authority on the site by providing a valuable answer to the question first before linking it to your website or offer.
Check Up on Your Competitors
If someone has already done the work, do you want to do it over again? High-traffic sites that already link to your competitors may be interested in your website as a resource. There are a few ways to check up on your competitors and find out which authority websites backlink to them.
You can:
Create a Google Alert to notify you when a company name is published online
Sign up for your competitor's email newsletter
Use an online tool like Monitor Backlinks to summarize backlinks to any website
Monitoring your competitors' backlinks shortens the list of prospective websites. It can reduce the time and effort you put into finding quality websites looking to connect with companies like yours.
Variety is an Advantage
It's not important to apply every strategy for adding backlinks leading to your website, but it is important to consistently apply those that work for you. The accumulation of backlinks across the web is what delivers the SEO results you want.
Do not make a deal with a friendly business to exchange regular backlinks and think your efforts are complete. Five hundred links from the same website or only a couple of them do not create the same SEO benefits as 500 links from 500 websites. It's not simply the number of votes, it's also the variety of quality sources.
Backlinks Help Customers Find You
Backlinks drive traffic from other websites and improve your search engine site ranking. They add authority and validity to your site in the marketplace. They make your website more visible and easier to find.
Traffic from backlinks may take considerably more time to build than a paid Facebook or Google ad. However, once established, they provide ongoing organic traffic.
The most valuable backlinks are from relevant and high-authority websites that also have many quality sites linking to them.
Through the process of researching and establishing backlinks across the web, you will grow in your understanding of your customers, competitors, and target market. Content ideas may inspire you. You may even make new business connections that expand your professional network and accelerate your success.
Get your website found on the web!


Joan Weisman's strong research skills, SEO knowledge, adaptability of style and voice, and passion for staying current make her an asset for freelance web content, SEO, and copywriting.