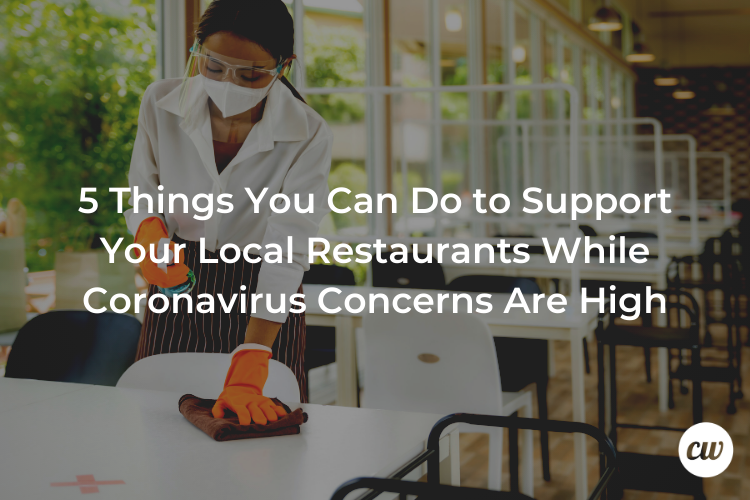 5 Things You Can Do to Support Your Local Restaurants While Coronavirus Concerns Are High
In the United States, restaurant industry sales reached a record high of nearly $900 billion in 2019. This was up almost 4 percent over the previous year, according to a report by the National Restaurant Association.
But things changed in March 2020 when a new type of coronavirus turned into the biggest global pandemic in more than a century.
Thanks to Covid-19 concerns and restrictions, many local eateries are struggling. It's estimated that the restaurant industry has already lost more than $100 billion due to the coronavirus.
As we head towards the end of 2020, things are looking up as restrictions continue to ease in many locations. Even so, there are still a lot of uncertainties when it comes to this particular coronavirus. In several states, for instance, in-person capacity is limited to 50 percent of available seating.
Restrictions like this also put limitations on profit potential. On a positive note, outdoor eating is becoming popular among a Covid-19-weary public, but even this option has limitations in certain parts of the country as temps drop and colder weather arrives.
Ultimately, though, there are some things you can do to support local restaurants as coronavirus concerns continue to be a factor. Five of them are discussed below.
1. Purchasing Gift Cards
Gift cards can be a double-edged sword for some businesses. On one hand, it's estimated that anywhere from 10 to 19 percent of card balances aren't redeemed. On the other hand, they are frequently requested when people are asked about their gift preferences.
So, why suggest gift cards as a way to help local restaurants when coronavirus concerns are high? Primarily because such cards are often more tempting when a discounted or entirely free meal is a possibility. Restaurant gift cards are also appealing and beneficial for everyone involved for the following reasons:
They can be redeemed easily and contact-free online when placing an order for food.
Gift cards provide an added incentive for reluctant friends and family members to order from favorite local restaurants.
They give restaurants a chance to show patrons how they are still serving local customers.
Gift card usage may provide access to added perks, such as email and text notifications when there are specials and deals.
For restaurants, gift cards can also boost cash flow. When cards are purchased from local restaurants, the restaurant gets a cash influx from the initial purchase – and an added financial boost when the cards are used – especially if they can get users to add on to their orders.
2. Using Local Food Delivery Services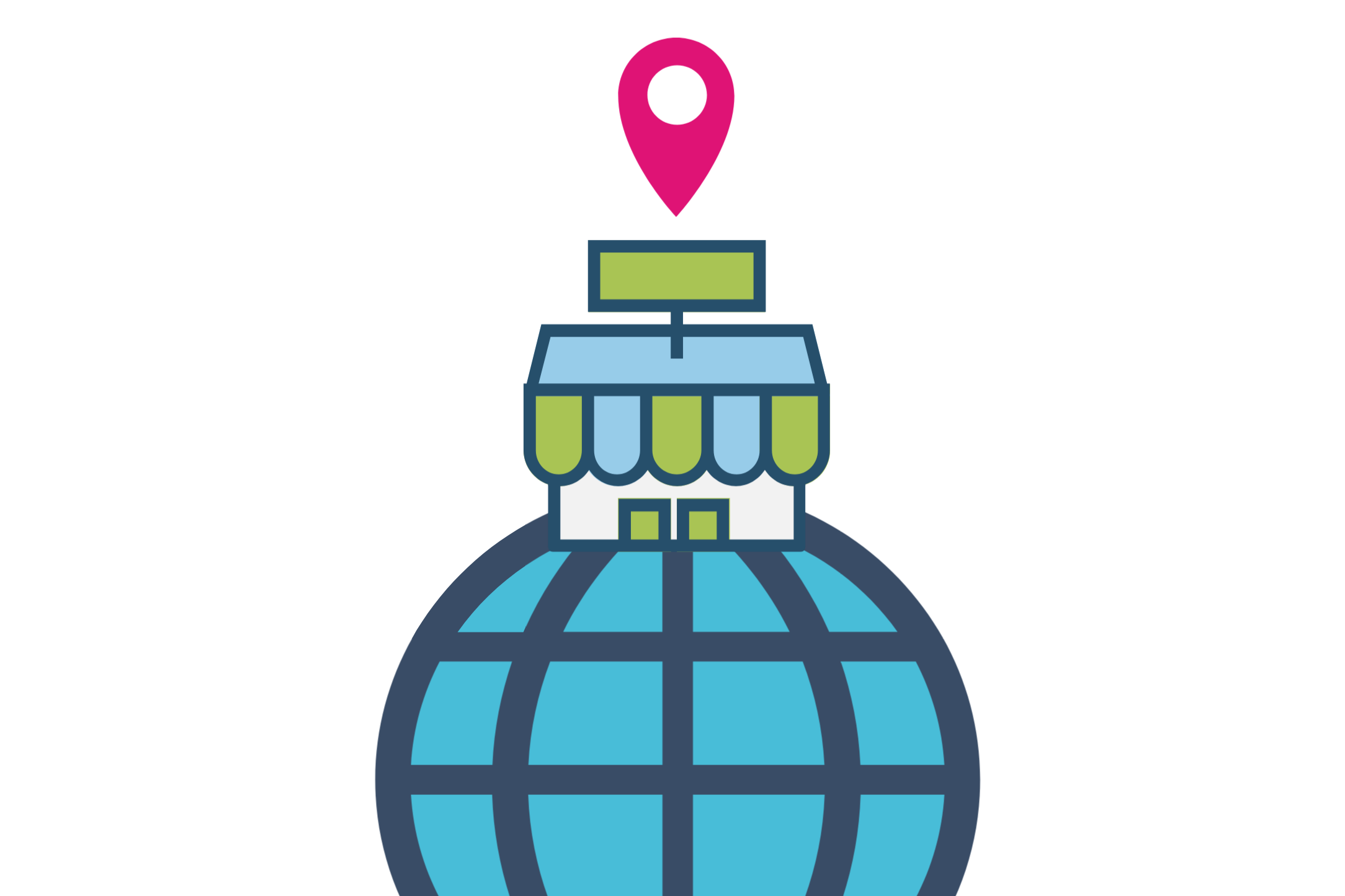 Many delivery services that work with local restaurants now offer contact-free options. Even before Covid-19, it was becoming increasingly common for local eateries to use services like Doordash, Grubhub, and Uber Eats to handle deliveries within local communities, especially smaller ones without the budget to maintain a delivery staff.
By taking advantage of delivery handled this way, you'll be helping local restaurants stay afloat while still getting access to many popular menu items. What's more, some delivery services that partner with restaurants are deferring commission fees in response to Covid-19-related issues. You won't notice this perk on your end, but it's definitely appreciated.
Grubhub now has a Community Relief Fund solely to help drivers and restaurants affected by coronavirus. Additionally, the company is offering added exposure via its marketing platform for restaurants dealing with Covid-19 struggles.
3. Posting Positive Reviews Online
A quick and easy way to support local restaurants when coronavirus concerns are still high is to post an honest review online. While this may not seem like much, reviews carry a lot of weight with online searchers. Millennials, in particular, tend to trust reviews more than traditional marketing content.
Plus, more than 60 percent of customers read reviews online before choosing a place that offers something tasty. You can also use your reviews to let other potential customers know how your favorite local restaurants are handling Covid-19 (some people feel better about ordering when they get reassurance from other customers).
4. Getting Social with Your Local Faves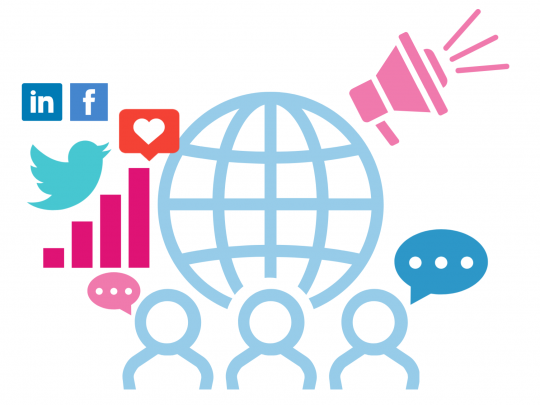 Another simple and effective way to help out your favorite local restaurants while Covid-19 concerns are high is to get social with them – digitally. With social media interaction, you can do positive things like offer an honest review of your most recent order/dining experience.
Also, you can show some social love to local dining destinations by inviting your friends to like their social page. These are the "likes" that tend to be more meaningful since you'll be encouraging others to check out a restaurant you already know and love.
And you'll be giving your local diners, restaurants, delis, or fast food places a chance to reach a large group of potential customers when they post details about new specials, deals, or menu items. This ultimately sets up the possibility for a domino effect where the friends you reached out to spread the word to their friends and so on.
5. Finding Reasons to Treat Yourself or Your Family
You don't have to jump through hoops to support local restaurants while coronavirus concerns are high. Even the simple act of finding reasons to place an order or pick something up can be beneficial.
With work from home being the new norm for many people, you could always treat yourself to a mid-day work break at home. Other possible reasons to treat yourself or your family to local food could involve:
Family game nights so you can have some convenient eats handy
Sports nights when you want to concentrate on the game and not on kitchen tasks
Just because moments when you don't feel like cooking
Final Thoughts – and One More Thing You Can Do for Local Restaurants
While preoccupied with Covid-19 concerns, some local restaurants may not have the time to devote to creating awesome content for online consumption. So, one other thing you can do is become a content contributor.
There are some creative ways you can do this. One option is to become a guest-blogger for restaurants in your area with an active blog. It can also be helpful to submit photos of you and your family enjoying what you pick up or order.
Restaurants are the most searched industry by consumers on mobile devices. So, when you add some extra (and free) content from actual customers, it can pay off for local eateries and help them through the pandemic.


Ken is a freelance writer currently living in the Pittsburgh area of Pennsylvania. Born in California, his fondness for writing dates back to elementary school writing contests and led to positions on both high school and college newspapers. He earned a degree in Journalism and Communications from Point Park University and did work in data entry after college before transitioning to a full-time career as a freelance writer. While his areas of expertise are marketing and health-related content, Ken is a versatile writer and enjoys exploring and researching a variety of topics. When not busy knocking out articles, he likes to spend time with friends, go for walks, and discover new and exciting things about the world around him.