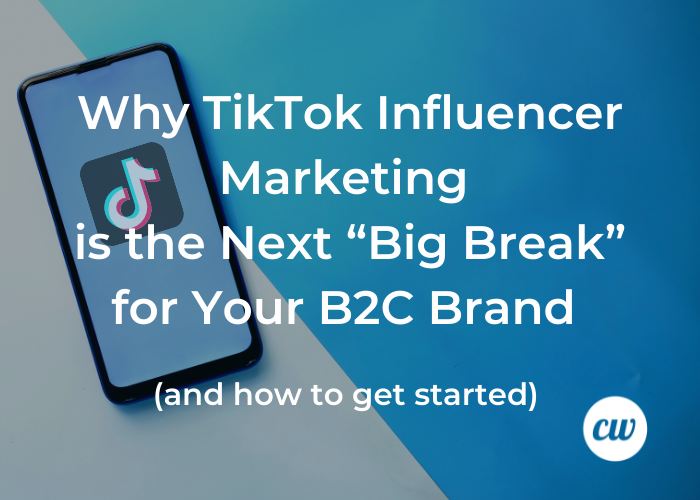 Why TikTok Influencer Marketing is the Next "Big Break" for Your B2C Brand
The social media app TikTok is quickly becoming one of the most popular apps on the market. And with its growth comes countless opportunities for brands to capitalize on a young engaged audience.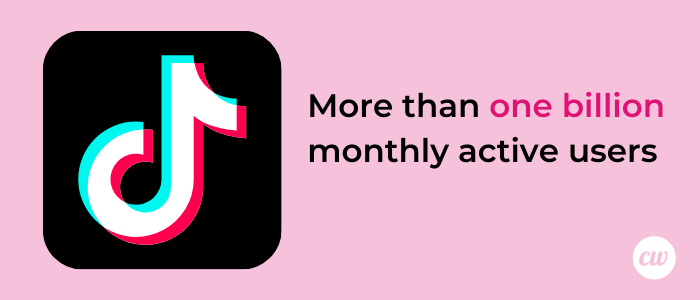 It's no secret the app is a money-making machine. Some videos on the platform have been known to drive people to the store and even caused global product shortages—the most known example being the "Uunifetapasta" pasta recipe that caused many stores across the globe to run out of feta cheese.
If one video can cause such an increase in cheese demand, imagine what it can do for your brand.
Thousands of brands are jumping on this new marketing channel and achieving mind-blowing results. Some notable examples of businesses that are completely killing it on TikTok include Chipotle and Spikeball, both of which have grown their followings to over 1 million followers.
With marketers adopting it at an exponential rate, influencer marketing might be the best way to get your brand ahead in this increasingly competitive space.
So how do you and your business take advantage of this rapidly growing platform for your digital marketing efforts? Keep reading to find out.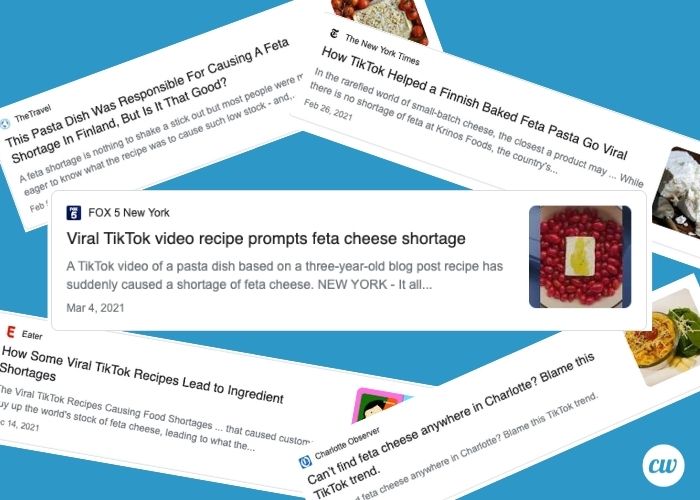 What is TikTok?
Let's rewind a little bit—you may be wondering what TikTok is. Simply put, it's a social platform that allows users to share short form videos with accompanying sounds, videos, and effects.
Some of you may remember an app called Vine that started back in 2013. The concept is very similar.
Shortly after Vine's demise, a similar video-sharing platform called Musical.ly started and allowed users to make videos to trending songs. While the app didn't quite take off to the same degree TikTok did, it had 90 million registered users in 2016 and 200 million in 2017.
Musical.ly underwent a rebrand and soon thereafter, TikTok was born.
Now TikTok has over 1 billion active monthly users, with almost half of its users being between the ages of 10 and 29.
What is B2C Marketing?
B2C marketing is the act of businesses reaching consumers through their growth tactics. While there is a place for B2B marketing on TikTok, it is far easier for B2C businesses to go viral on the platform, mainly because the platform demographic is primarily a younger, less business-oriented group.
Although that's not to say there isn't a business market on TikTok—there certainly is, but it is a small fraction of the dominating consumer market.
Who is on TikTok and What it Means for Your Business
It's no secret that Gen Z comprises the largest portion of the TikTok user base, with the average Gen Z-er spending a whopping 5 hours a day on the app.
An independent study cited in this article by Forbes, states that Gen Z has spending power that reaches up to $143 billion.
The data shows that this money is indeed being spent on products that are marketed on the app. An Adweek study found that 49% of TikTok users have purchased something after seeing it on the app.

ECommerce brands delight, the category "Tik Tok Made Me Buy It"—a trending TikTok hashtag and category has earned over 5 billion views and caused products in nearly every category to go viral.
Examples of Other Brands Who Are Thriving on TikTok
But if you're not an eCommerce brand, fear not. Even companies like the Washington Post and the San Diego Zoo have been able to build substantial followings and engagement on the platform.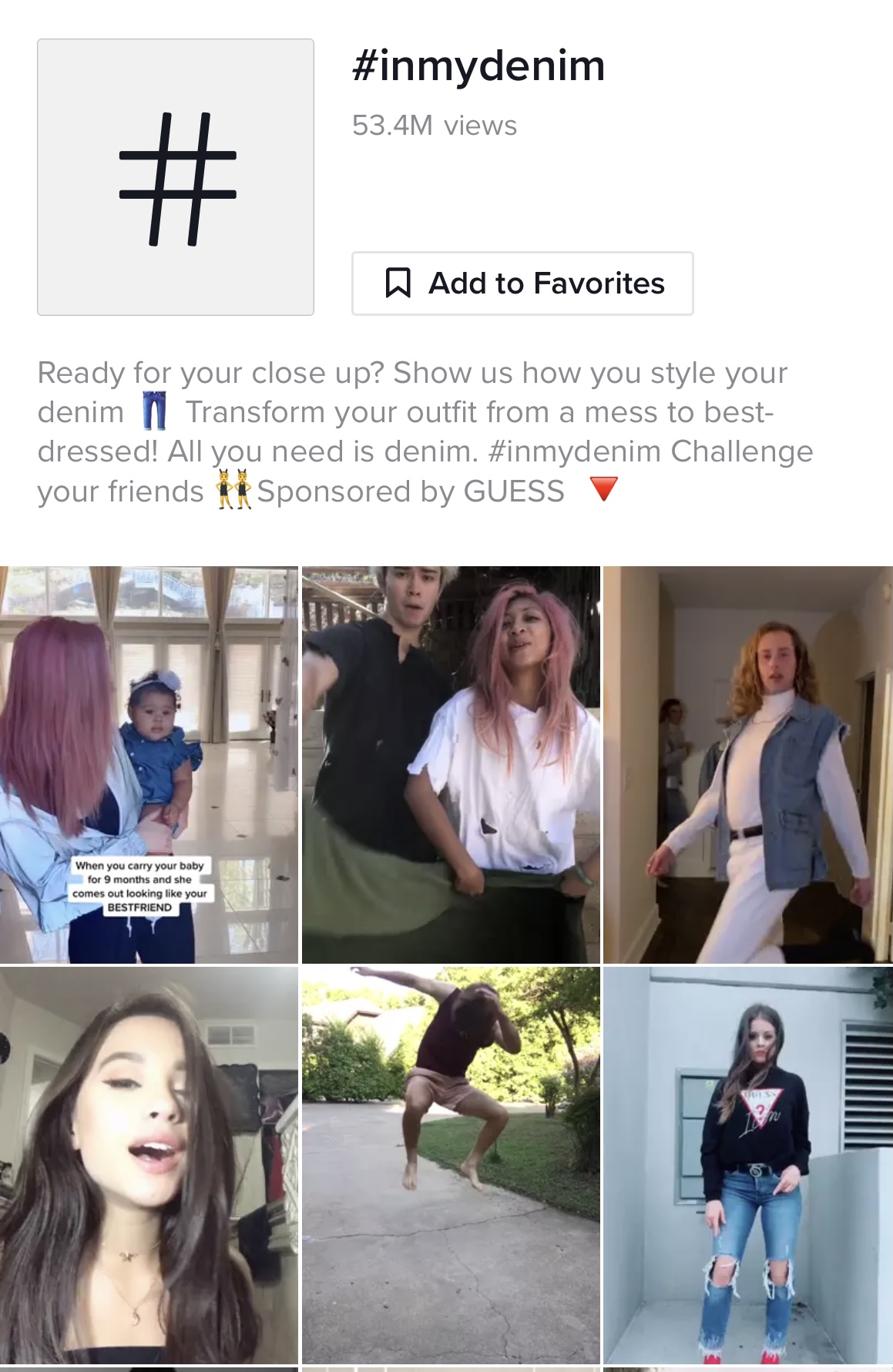 Still not convinced that you need to implement a TikTok marketing strategy? Countless brands are using TikTok influencers and marketing strategies successfully. Here are some examples that may inspire you.
As of March 2022, fashion brand Guess generated over 53 million views to its #InMyDenim campaign which relied heavily on Tiktok influencer marketing to promote its denim clothes.
Redbull is another brand that has earned over 6 million followers on the platform and over 100 million likes to its videos.
How Influencer Marketing can Jumpstart Your TikTok Campaign
Now that you're excited about getting some content on TikTok and using it as a new revenue vessel for your business, you may be wondering where to start.
Influencers can help maximize your impact on the channel, and as the Guess campaign proved, extend your product sales and brand reach far beyond your own audience.
Keep reading to learn how you can find TikTok affiliates and influencers, and how they can help boost your engagement and sales.
What is the Difference Between a TikTok Affiliate and an Influencer?
Before we get into the nitty-gritty of affiliate marketing and influencers, it may be helpful to break down what we are referring to.
An Influencer is essentially a content creator with a large following and active community on social media platforms. As the name may suggest a TikTok influencer is an influencer who has a strong community on TikTok.
On the other hand, an affiliate is an influencer with who you have a marketing relationship. This can include either a video sponsorship or more commonly, a relationship in which you pay them a sales commission on any business they refer.
How Influencers Can Help Increase Your Engagement on TikTok
On TikTok, Influencers are one of our favorite tools for increasing engagement because a familiar face encourages fans to interact and comment on posts.
Furthermore, many influencers will give you the right to reuse any social media content they make on your page or website, giving the content an even longer lifespan.
How to Find TikTok Influencers in Your Industry
Your influencer marketing strategy has to include finding the right influencers. With TikTok creators pumping out content in all different fields, it's important to find influencers who have a similar target audience as you.
Getting influencers on board is easier than ever, meaning you can take advantage of highly relevant and engaging content about everything from food and fashion to pets. All of these elements combine for a truly unique marketing opportunity—one that will surely pay off in spades over time. But you must understand the channel and know how to use it.
You can find TikTok influencers by first, searching hashtags relevant to your industry and checking out the people who are getting the most views. For example, if you're a gym owner, search for #fitness #gym #workout and look at the creators generating the most engagement in the industry.
There are also influencer marketing tools such as Tokfluence which can take a lot of the guesswork out of it.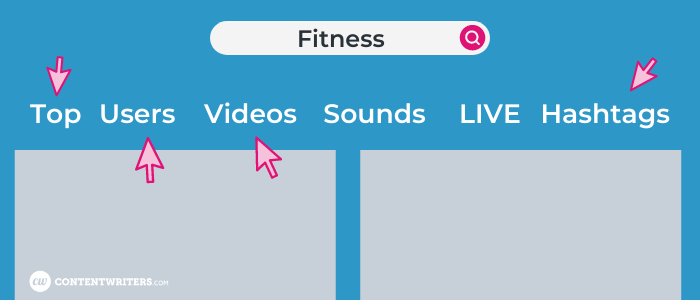 How to Implement Your First TikTok Influencer Campaign
Now that you've found an influencer (or several) to collaborate with, it's time to figure out how to employ them.
Depending on the size of the influencer, you may be able to send them free products (or offer a free service, if you're a service business) in exchange for a post. On the other hand, if the influencer has a huge following with tons of engagement, you're likely going to need to pay for a sponsored post.
Of course, you can always invite influencers of any size to join your affiliate marketing program so they are incentivized to promote your products for free. But note, that generally, you cannot require them to post about your product in an affiliate agreement.
What to Include in Your Influencer Contract
While not all brands implement official legal contracts for simple product-for-post exchanges, it's not a bad idea to protect yourselves in all influencer marketing collaborations.
You can work with a lawyer to help you comprise a universal contract template that you can use for all agreements, or you can customize one yourself.
In the instance where you are paying the influencer, you need to have a written agreement in place.
Things you should include in your influencer contract include:
How many posts will be created.

Where the posts will be shared.

How long the posts will stay up. (permanent vs. 24-hours)

What content the posts will include.

Do they need to physically use the product? Do they need to talk about the product? Should they show an unboxing? Sometimes it's best to defer to the influencer's suggestions because they should understand the kind of content that works well on their page


The rights the brand has to the content. (this will give you the option to reuse the influencer content on your own platforms and website)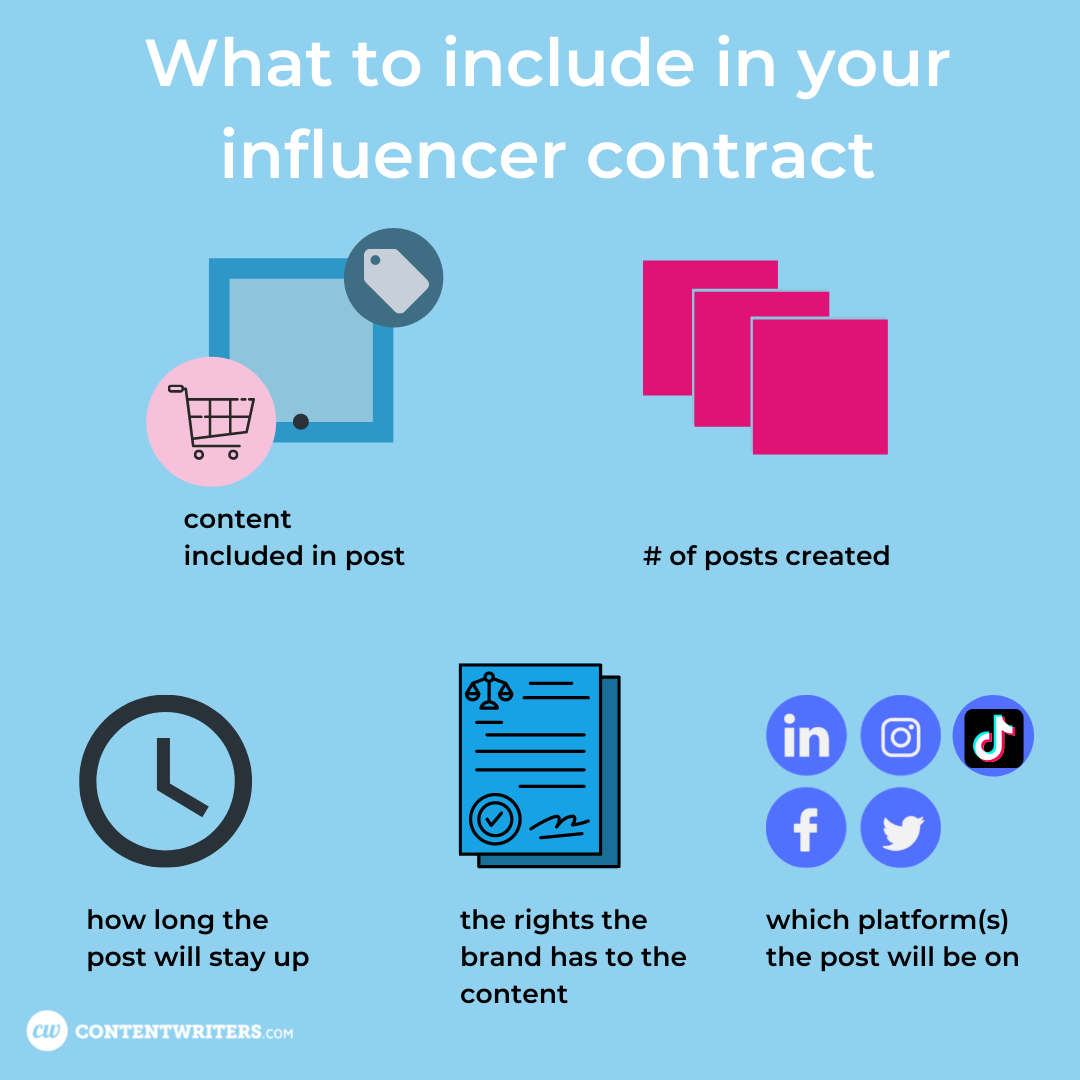 How to Monitor The Performance of Your Influencer Marketing
There are a few ways to measure the success of your influencer marketing campaign. The first way is to give them a unique link with a UTM parameter on it (https://youwebsite.com/?utm_influencerABC) to include in their bio or on the post. This will enable you to see website traffic and sales generated by that specific link in your analytics platform.
The next way to measure performance is to do a time series analysis on your page (followers and average post engagement). This will allow you to see the impact of the post on your own TikTok account.
Generally, all sponsors will also get a unique affiliate code to share with their followers for an exclusive discount. This way, whenever someone makes a purchase using their code, you will know and be able to attribute that sale back to the influencer.
Finally, use a paid tool like YouGov to measure brand lift (the number of people searching for and talking about your brand) after the campaign.
What Are You Waiting For?
Now is the perfect time to start taking advantage of the growing TikTok user base through influencer marketing. If you're a B2C business, launching an influencer marketing campaign may be exponentially beneficial to your business.
TikTok influencer marketing leverages the powerful algorithm of TikTok to increase brand awareness and reach the right audience. Try it and see what it can do for your B2C marketing.


Emily is an experienced digital marketer with almost a decade of experience helping businesses scale through online channels. In addition to her business background, she is also a personal trainer and nutritionist and runs a growing wellness blog called Girl Let's Glow.