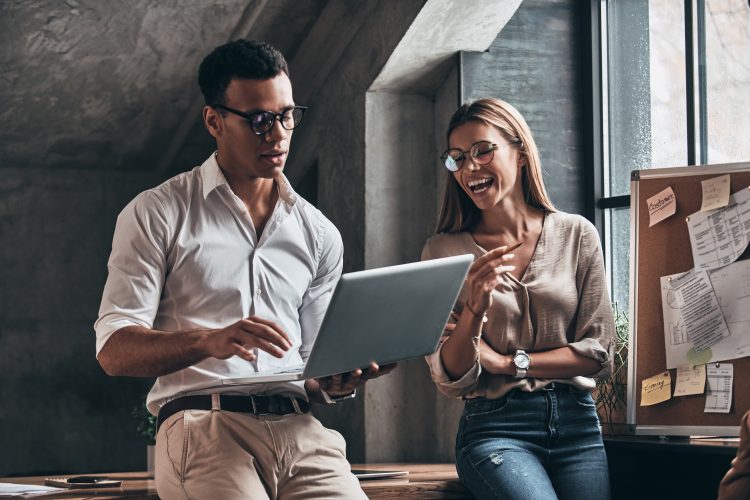 What Does A Content Strategist Do?
A growing number of companies have come to realize the importance of hiring a content strategist. The exact responsibilities and expectations differ with each company, but the overall goal of this professional remains the same: to develop a content strategy that meets a company's business objectives and fits with its overall marketing strategy.
Day-to-day responsibilities can include:
Creating and implementing a content strategy.
Monitoring results.
Creating content such as blog posts, whitepapers, website copy, and marketing material.
Conducting content audits.
Working with other departments to ensure that the company's content goals are aligned across the board.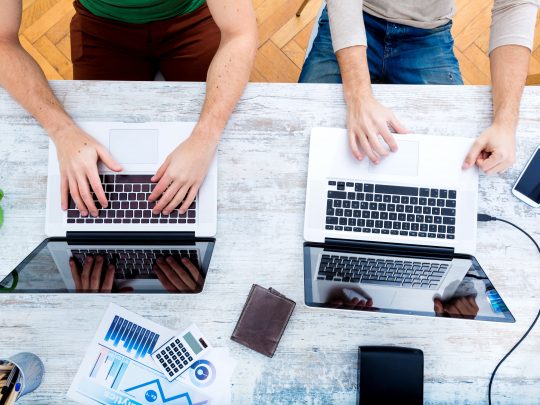 Is a Content Strategist the Same as a Writer?
Some companies rely on a content strategist to create content as part of their responsibilities, but this position is not to be confused with a writer.
When you apply to work as a writer, your primary responsibility is content creation. You won't have much input on things such as strategy, monitoring results, and making key changes with regard to overall approach.
As a content strategist, on the other hand, you'll focus most of your efforts on the overarching strategy that's designed to drive results.
Tip: The best content strategists have experience creating and editing all forms of content. If you've worked as a writer, you'll better understand what type of content performs best and how to create a detailed strategy.
Expected Skills Set of a Content Strategist
Employers seeking a content strategist look for a variety of skills that fit in with the position itself, as well as the company as a whole. Showing that you have the following skills will improve your likelihood of landing a position:
Journalism background: As noted above, when you've worked as a content producer, you have a better understanding of how to create copy that generates results. This doesn't necessarily mean you need a college degree in journalism (but it never hurts). Instead, any experience you have as a writer will come in handy when applying for open content strategist positions.
Understanding how to tell a story through content: There's a big difference between creating content that tells a story and simply putting words on paper. The best content strategists know the ins and outs of how to tell compelling stories—this gives them an understanding of the best approach to take.
Knowledge of all forms of content: There is more to content than written words. For example, video content continues to rise in popularity with each passing year. Just the same, visuals, such as infographics, may be a big part of connecting with your audience. Knowledge and experience with all forms of content, not just words, will position you for success.
Social media experience: The growth of social media is showing no signs of slowing down. From Twitter to Facebook, from Instagram to LinkedIn, content strategists in today's world must have a clear idea of how to use social media to connect with their audience and drive new business.
Krishna Bhat, CEO of fast-growing tech startup Kloudio, recently went through the experience of finding a content strategist who brought all the right skills to the table.
"When we first started our search for a content strategist, we had a clear vision of the skills we were looking for," Bhat said. "However, as we interviewed candidates, we were able to alter our approach a bit, which resulted in making the perfect hire."
As a job candidate, present all your skills so the hiring company can make an informed decision.

To Whom Does a Content Strategist Report?
Content strategists are typically part of a large team, and can report to various employees, such as:
Marketing directors
Digital marketing managers
Social media specialists
Video content producers
Artists and designers
To whom you report will depend on how the company structures its marketing department. In a small company, you may report directly to the CEO or company owner. In larger companies, you're likely to report to the vice president of marketing or marketing director.
As you grow in your position, you may find yourself taking on more responsibilities. The company may give you the power to make key decisions on your own but you'll still likely report to someone.
As a content strategist, you may also come to find that others report to you. For example, you may assign jobs to writers and editors, provide them with feedback, and work with them to publish the content.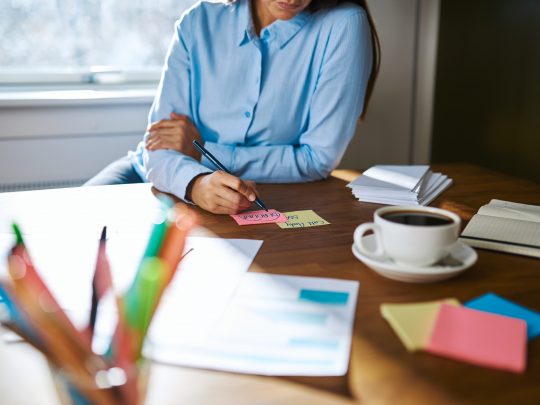 What's the Best Way to Become a Content Strategist?
There is no right or wrong way to become a content strategist, but there are steps you can take to better your chances for success. A journalism, marketing, or communications degree can help, but it's not required for most positions.
Here are some things you can do to put yourself in position to land your dream job:
Don't aim too high. You may have the goal of working as a senior content strategist at some point, but don't apply for these jobs if you don't have the experience. Instead, search for junior content strategist roles that are more in line with your experience and skills.
Use your resume and cover letter to show off. This is your chance to prove to the hiring manager that you're worthy of an interview. For example, if you have experience growing corporate blogs from the ground up, don't hesitate to share your past successes in your cover letter and resume.
Start with an internship. Paid or unpaid, this is a great way to get experience in the field where you eventually want to work. At the very least, you'll learn more about working as a content strategist. You'll also meet people who may be able to help you secure a position down the road. And if you're really lucky, your internship may turn into full-time employment at some point.
Content Strategist Salary
According to Glassdoor, the average content strategist salary is $72,742. This is based on 4,000-plus salaries and takes into consideration positions throughout the country.
Salary as a content strategist is based on many factors, including:
How much the hiring company is willing to pay.
Your skills and experience.
Job responsibilities.
If you're offered a position, carefully review the salary and benefits package to ensure that it's in line with the rest of the industry.
The job of content strategist is relatively new. Some employers may not have a clear idea of what the rest of the industry is offering people with your experience and skill set.
Questions to Answer When Reviewing Content Strategist Openings
With more and more companies understanding the importance of having a content strategist on staff, it's likely that you'll come across a variety of openings. While you may not qualify for every open position, don't be surprised if you find several that pique your interest.
It's critical to answer a variety of questions as you review content strategist openings because you want to find a good fit. Here are seven of the most important:
What is the company looking for in a content strategist, and does it match your skill set?
Are there any responsibilities of the job with which you are not comfortable?
How much experience is required, and does it align with what you've done in the past?
Are you familiar with the industry or will there be a learning curve if you land the job?
Will the position provide the opportunity to use all your skills?
How does the job stack up to other openings that you've come across?
Is the salary competitive?
These are not the only questions to answer as you review content strategist openings but touching on them will give you a clearer picture of what the position is about.
Tip: If you land an interview, make a list of questions to ask. Not only will this help you better understand the position, but it shows the company you're truly interested in learning more.
Now that you better understand the job description of a content strategist, you can decide if this is a position you want to pursue.
Continue to improve your writing and marketing skills as you search for the perfect job. For example, you can apply to create content for a content writing service, giving you the opportunity to sharpen your skills and stay connected with others in the industry.



Chris B. is a freelance writer and digital marketing consultant based in Pittsburgh, PA. When he's not creating content, Chris enjoys watching sports, working in the yard, and spending time with his family.