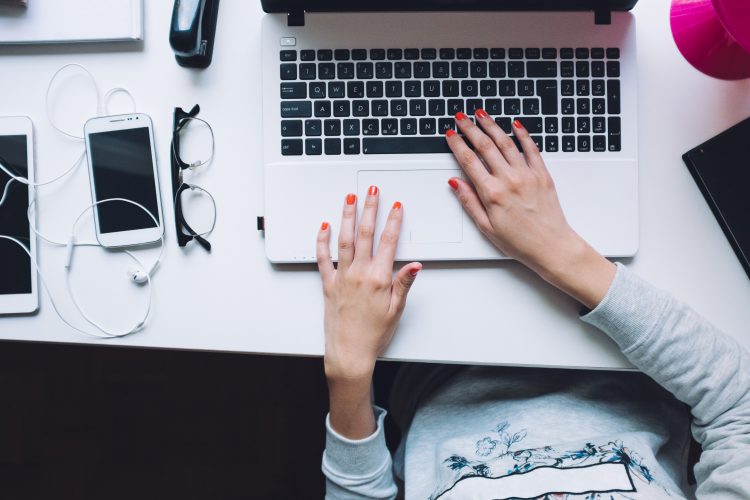 Why Your Blog Isn't Getting Traffic (And What to Do About It)
If you're anything like me, you love your blog. You care about your audience, and you can't wait to start creating outstanding content.
When I first started out, I'd post a great blog and fight the urge to check reader views almost immediately. I knew my content was strong, so naturally, I assumed everyone else thought so as well.
I was wrong. Readers did not flock to my content.
Looking back, it's obvious to me why I wasn't getting traffic. I want to share that information with you today and save you the stress of trying to figure it out all by yourself.
Brand New Blog
Often a key reason why readers aren't checking out your content is just that you're just starting out and not enough people in your niche know about you. Yet.
Having a successful blog takes time. It requires a commitment to post good content continually. Think of it this way: each new post is a breadcrumb that will lead new readers to your site.
Check Your Headlines
Having great headlines is critical if your blog isn't getting traffic. Headlines are what draw readers in. How many times have you dismissed the quality of an article because the headline sounded like click-bait? Your readers are no different. A majority of readers will decide to click on or scroll past your blog based solely on your headline.
Search Engine Optimization
I'm a huge proponent of SEO when it comes to attracting readership. By optimizing your blog and each blog post for search engines, you're setting yourself up for a huge win. Search engines want to find the best results; it's what they were created to do, literally. And the absolutely amazing thing is, blogs created with SEO in mind will help your site rank higher on Google and other search engines, attracting new readers to your site daily.
Content Quality
I can't stress enough the importance of creating quality content. One of the main reasons people search for something is to find a solution to a problem. What was the last thing you looked up online? Chances are it fell under one of these categories:
Instructional content, e.g., How to fix a dryer?
Guides or product review, e.g., What are the best open-source accounting programs?
Recommendations, e.g., What to look for when hiring a content marketing writer?
You probably quickly scanned the results and maybe even started to read one or two blogs. And did you scroll on to something new if the information wasn't relevant, with real-life takeaways?
Your readers are no different.
If you don't deliver the quality they need, they won't give you the readership you want.
If Your Blog Isn't Getting Traffic, Look at How Much Time You Spend Promoting Posts
Writing is only half the battle; don't forget to promote new blog posts.
Starting out, I used the 10-10-10 rule: for up to 10,000 subscribers, I'd spend around 10 hours creating an original post and then spend another 10 hours promoting it. (Here's an extra tip: The same rule works as a 5-5-5 rule for up to 5,000 subscribers!)
Sharing your content on social media is good, but you'll want to expand your outreach to fill that 10-hour slot for promotion. Get interactive in online communities. Comment on others' posts so that when you publish your latest blog, others will be inclined to check out what you have to say. Reach out to influencers, politely (but persistently) showing how your post aligns with their audience and delivers real value.
The Business of Blogging
Perhaps one of the most important but often overlooked reasons your blog isn't getting traffic is failing to recognize the business of blogging. Blogging is creative. Good blogs are informative and frequently entertaining. But it's critical to remember that at the end of the day, they are still a business, and they need to be respected as such.
Getting traffic comes down to five essential tasks:
Show up for your blog: be present and write relevant content;
Put in the effort: it gets easier with time;
Respect the medium: No, it's not The New York Times – your blog is more important than that;
Commit to the process: recognize it takes time and effort and allow yourself both;
And ultimately, do the work – or hire content marketing writers who really know their stuff to do it for you.
If you do these, I promise you, you will see results.
You really can get the traffic you want.


Freedom is an award-winning writer and marketer. In her current role as a B2B digital marketing specialist. Her writing has appeared in global publications including The Independent (UK), Huffington Post (USA), The Telegraph (UK), The Chicago Sun-Times, The Los Angeles Times, The Jerusalem Post, and more.