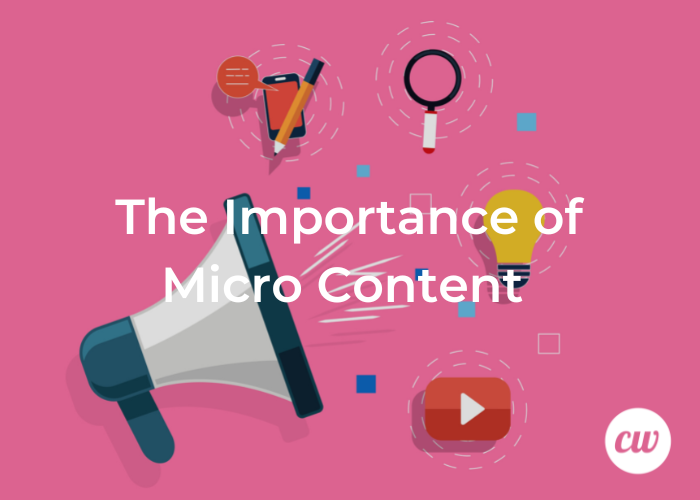 The Importance of Micro Content
Those in the content marketing industry understand the value of long-form content. Search engines and customers love in-depth content, making it an obvious choice for content marketers. While long-form content tends to rule the content marketing domain, the true MVP is micro-content.
What is the Meaning of Micro Content?
Our attention spans are decreasing, and it's no wonder. An astronomic number of screens and content call for our attention daily. The average human attention span in 2000 was 12 seconds. Canadian researchers determined in 2015 that the average human attention span had fallen to eight seconds — less than that of a goldfish (nine seconds).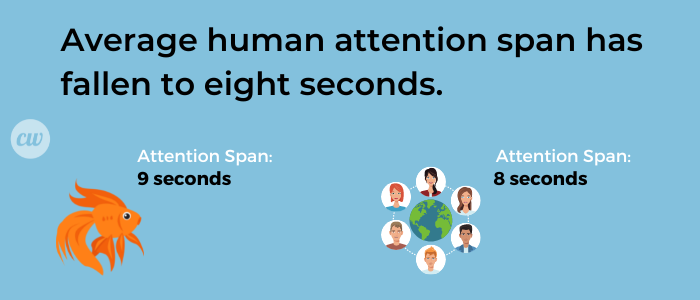 With this in mind, marketers need to create easily consumable content that captures attention immediately. This is where micro content comes into play. BuzzSumo defines micro content as "any type of public or published content delivered in a bite-sized quantity." These nuggets of information can quickly communicate a message without requiring extensive effort from the user.
Examples of micro content include:
Social media content – Social media updates, memes, gifs and videos all capture the users' attention and entice them to see more. Think of TikTok; its explosive success can be seen as proof that micro content is what audiences want to see.
Headlines – Headlines are considered to be micro content. They are short snippets written to quickly inform the audience and get them to then read the long-form content.
Infographics and visuals – Infographics and visuals supply the audience with quick facts and statistics in an easy-to-consume manner.
Marketers use micro content such as visuals, short videos, or snappy headlines to spark the curiosity of a user. This curiosity, in turn, drives traffic to your website or to a larger piece of content with a click. Although long-form content can attract a user, its length and depth tend to steer users away unless they are truly invested in the content or brand.
Long-form content is often used later in the sales funnel once the micro content has gained notice and convinced the user to click, subscribe, or sign up.
Micro Content is Part of a Larger Goal
Often, micro-content is used as part of a larger content series. For instance, it could be a series of eye-catching, relevant images with a link directing users to the campaign website. The larger goal here is the clicks to the campaign website.
Another example is a quick teaser video that hints at the release of a new product to garner interest from its target audience. The larger goal is to get people excited about the product and eventually make a purchase.
How To Leverage Micro Content
Let's say you've created an eBook for your brand. This eBook provides vital information about a topic aligned with your audience's interests and your company's offerings. You could promote the eBook as a standalone piece of content, but this tactic would only get you so far.
By leveraging micro content, you can increase the chances of your content being seen by more individuals. To promote this hypothetical eBook, consider creating the following pieces of micro content:
Social media images containing quick, shareable snippets from the eBook.
A short video detailing how the eBook will benefit users.
Infographics related to the eBook topic with fast, shareable facts.
Standalone emails informing subscribers and audience members about the eBook.
Personalized eBook download invitations to loyal customers.
A series of short but valuable blog posts discussing topics that are similar topics that of the eBook.
When you use micro content as part of a larger campaign, you effectively improve the chances of meeting your marketing goals.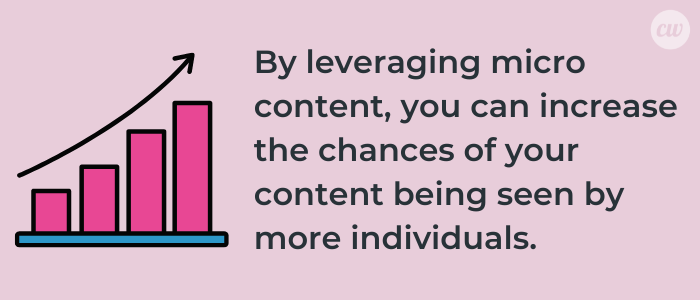 Key Tips To Remember When Creating Micro Content
Considering that micro content has mere seconds to grab and maintain the attention of a potential user, exceptional creativity is required. From the copywriting to the execution, every aspect of it must speak to the audience and convince them to take the next step. Fail to do so, and it's just another piece of noise on the Internet.
To ensure that your piece of content is noticeable use these quick tips:
Use concise copy.
Make your micro-content easy to share.
If using interactive micro-content, make sure it functions properly before going live.
Ensure all design elements are aligned with your audience's preferences.
Micro Content Inspiration
Micro content is everywhere, you might just not realize its micro content. Here are some successful micro content pieces that captured the world's attention.
Netflix's Twitter
Netflix's Twitter account managed to make it to Twitter's #BestOfTweets in 2022 and was recognized for its hilarious and relatable meme that simultaneously boosted the brand's presence.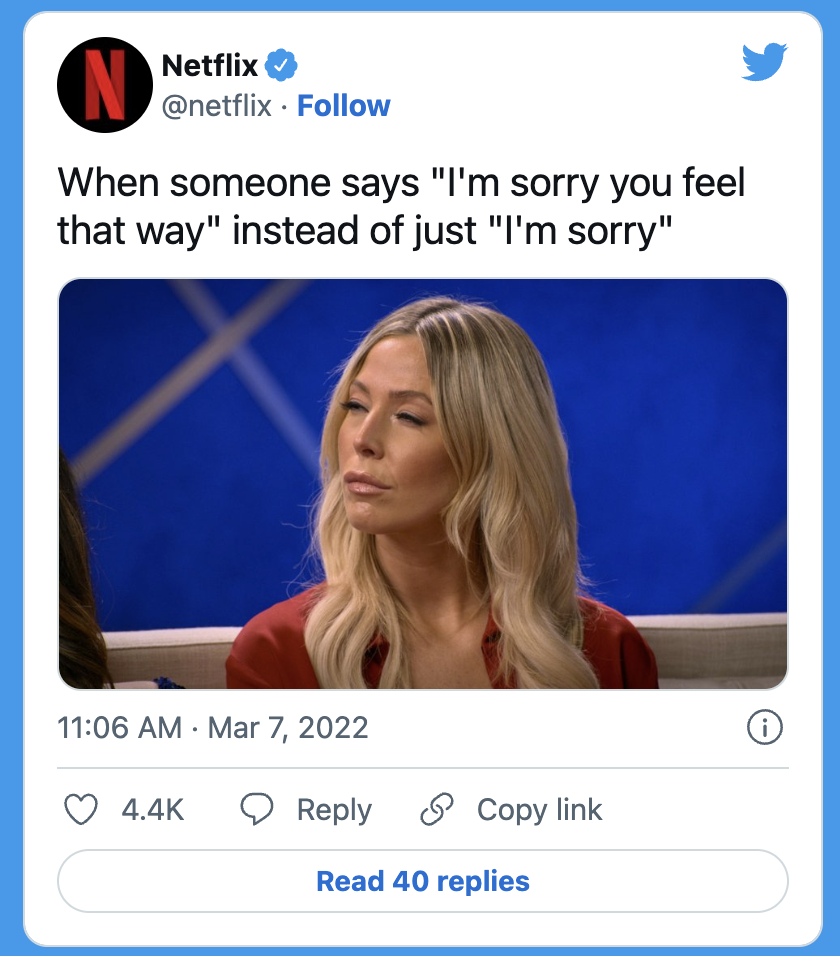 Chipotle's TikTok
If we're going to talk about successful micro content, we are going to have to mention TikTok. Specifically, Chipotle's TikTok. As of now, Chipotle's TikTok account has amassed 1.7 million followers and over 36 million likes. The chain Mexican restaurant uses a combination of fan-generated and original short-form content to gather views and likes.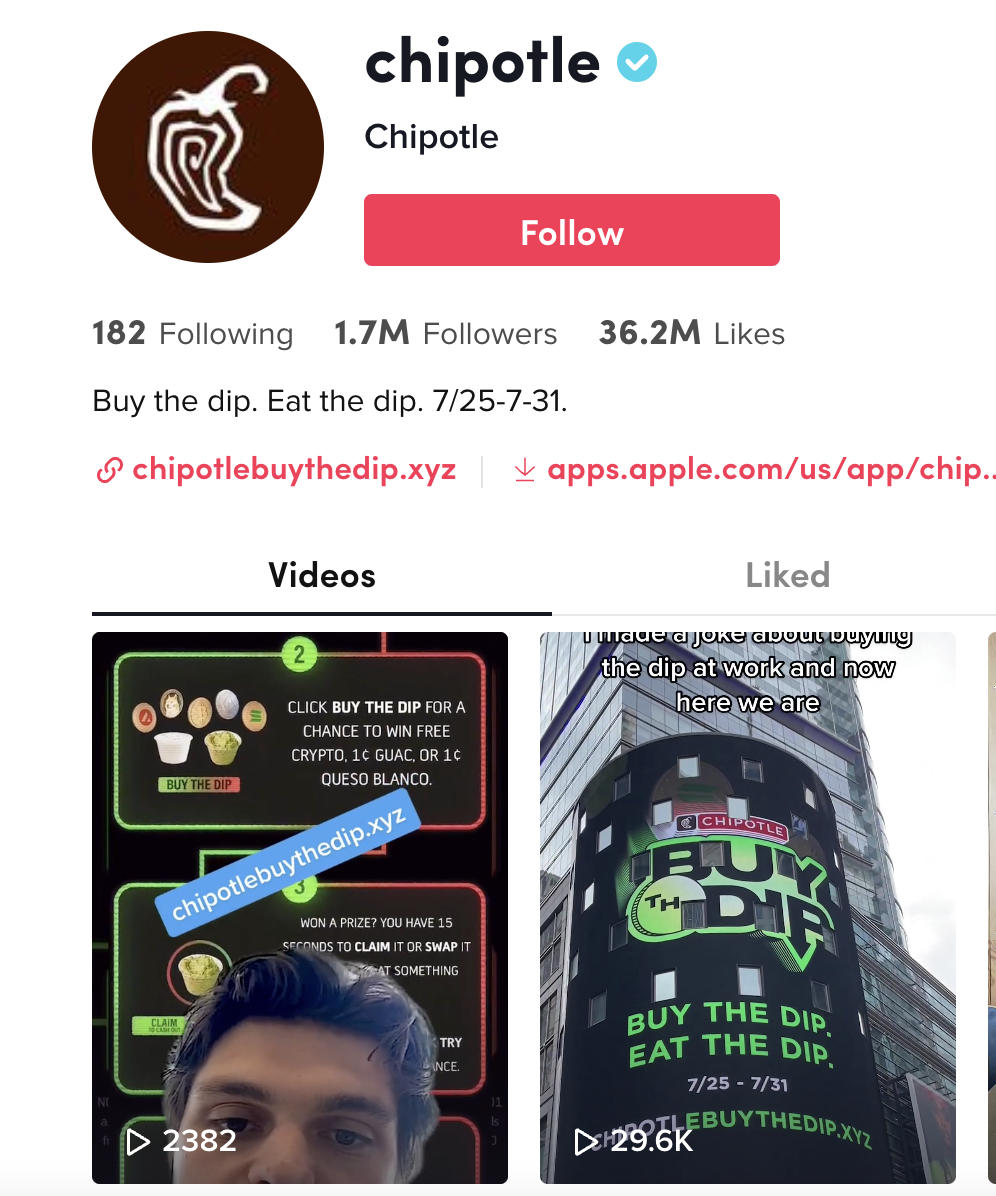 Buzzfeed's Tasty
One of the most well-known examples of micro-content is Buzzfeed's Tasty recipe and food videos. These quick yet drool-worthy food videos reel audiences in by the masses. These short pieces of content make audiences want to learn how they, too, can make these recipes, so they click over to Buzzfeed's website for the answer.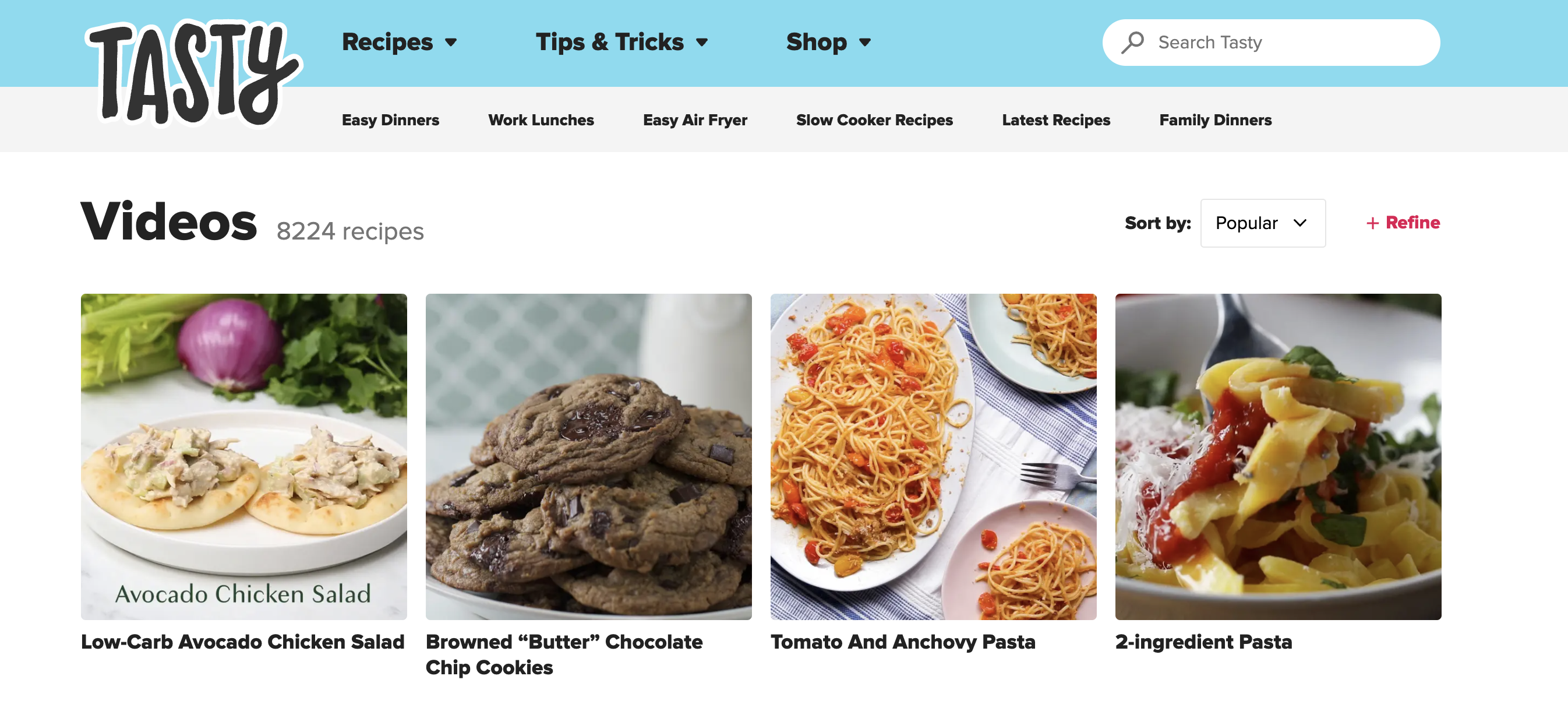 As you can see, micro content is the key to successful content marketing. While long-form content has its place in the content marketing kingdom, be sure to leverage micro content to drive the best results.
Editor's Note: This was originally published in 2017 and updated in 2022.


Anne is a copywriter and digital marketing specialist currently residing in the Greater Nashville area. Originally from New England, she leverages her three top talents (writing, marketing, and coffee consuming) for businesses and brands of all sizes across the globe.
Anne is a 2013 Marketing Communications/Advertising graduate from Western New England University in Springfield, MA. She credits her launch into writing to her legendary elementary school poem about pizza that wowed the judges and won the creative writing award in her school district.
When not writing or working on marketing campaigns, you can find Anne at a coffee shop, exploring somewhere new, or training in martial arts as a 3rd degree black belt.