How and Why to Start a Podcast in 2020
Here at ContentWriters, we're colossal believers in the benefits of written content. But we can't deny the power of branching out to other types of content! Diversifying your channels of content allows you to capture the attention of new audiences.
Plus—let's face it—people don't always have time to sit and read long pieces of content, no matter how value-packed.
This is why we think podcasting is a great addition to any content marketing strategy. Like blogging, podcasting has many benefits. Let's take a look at some of the reasons to start a podcast in 2020, and how to get started.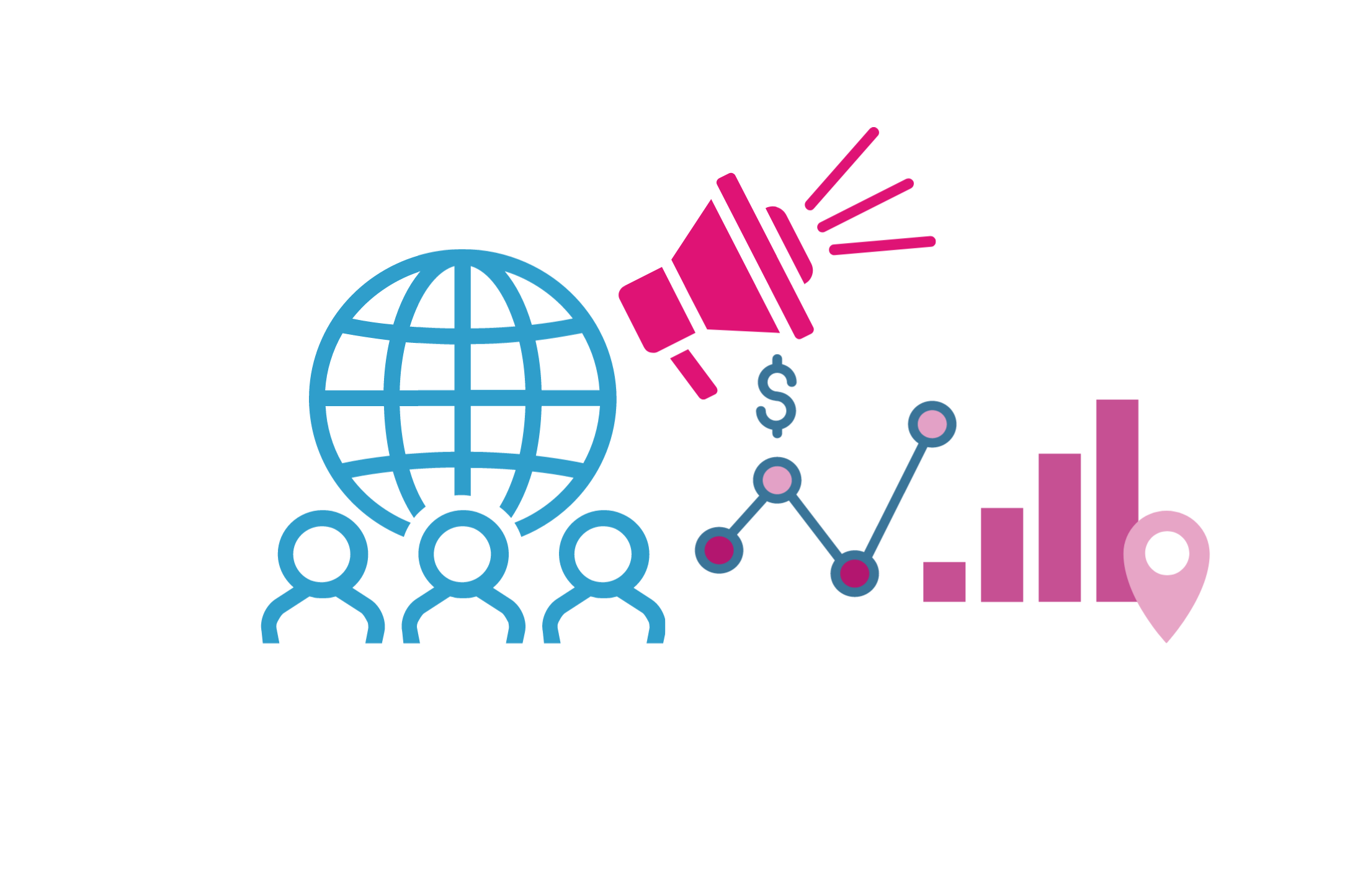 Why You Seriously Need to Start a Podcast
#1. Podcasts allow your audience to really get to know you
We love written content, but hearing your message helps connect your audience to you more. Through audio content, audiences get to hear your voice, the way you speak, and the tones you use. They hear the excitement in your voice when you speak about your message and your passion.
Written content delivers information well, but it doesn't fully portray your emotions and humor. With audio, you get to add so much personality in your content.
#2. Podcasts have the ability to capture attention
Even when you've conquered the art of writing engaging content, readers may still lose interest. However, when people are listening to something, they are much more actively engaged. And this goes back to the first point. When listeners can hear the humor and tone in the delivery, they remain captivated.
#3. Podcasts makes it easy for people to consume your content, anytime, anywhere
In the car or on the bus. At the gym. While walking the dog. While at work. While cleaning the house. People can easily listen to a podcast anytime they want. This means they can easily consume your content, especially on a busy day.
#4. Podcasting can help you create important business connections and opportunities
A successful podcast gives you the opportunity to bring on guest speakers and interviewees. This provides extra value to the audience, but also creates a connection between you and your guests. Keep in touch with these guests because you never know how these connections will benefit you in the future.
#5. Audio is the way of the future
As a culture, we're becoming more and more hands off. Google Voice, Alexa, Siri. These tools respond to our voices and give us information on command. And these voice-automated tools can easily play your favorite podcasts on demand.
Why is this important to know? Because if you have a podcast, your audience can easily tell their favorite intelligent assistant to queue you up! That way, they can binge your content all day in the background. How about that?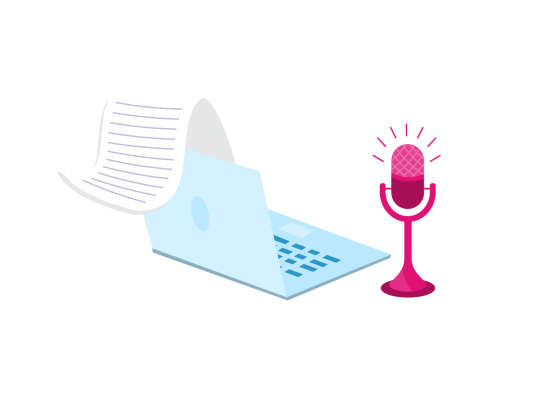 How to Quickly and Easily Start a Podcast: Your Step-By-Step Guide
So, you have an idea of why you need to have your own podcast. And let's face it, how cool would it be to tell people you have a podcast?
But of course, you're wondering what the steps are to start one. And the real question: How hard is it to start one?
The answer is that it's not hard at all. With the right equipment, anyone can start a podcast. Here's how.
Step 1: Pick your topic and your format
It sounds so simple, but this is such an important step. As you already know, there are many podcasts in existence. Therefore, your podcast needs to stand out. As an entrepreneur, you're likely an expert in your industry—but what's your hook?
Consider where your knowledge and passions intersect. Where can you deliver value but also be a little entertaining?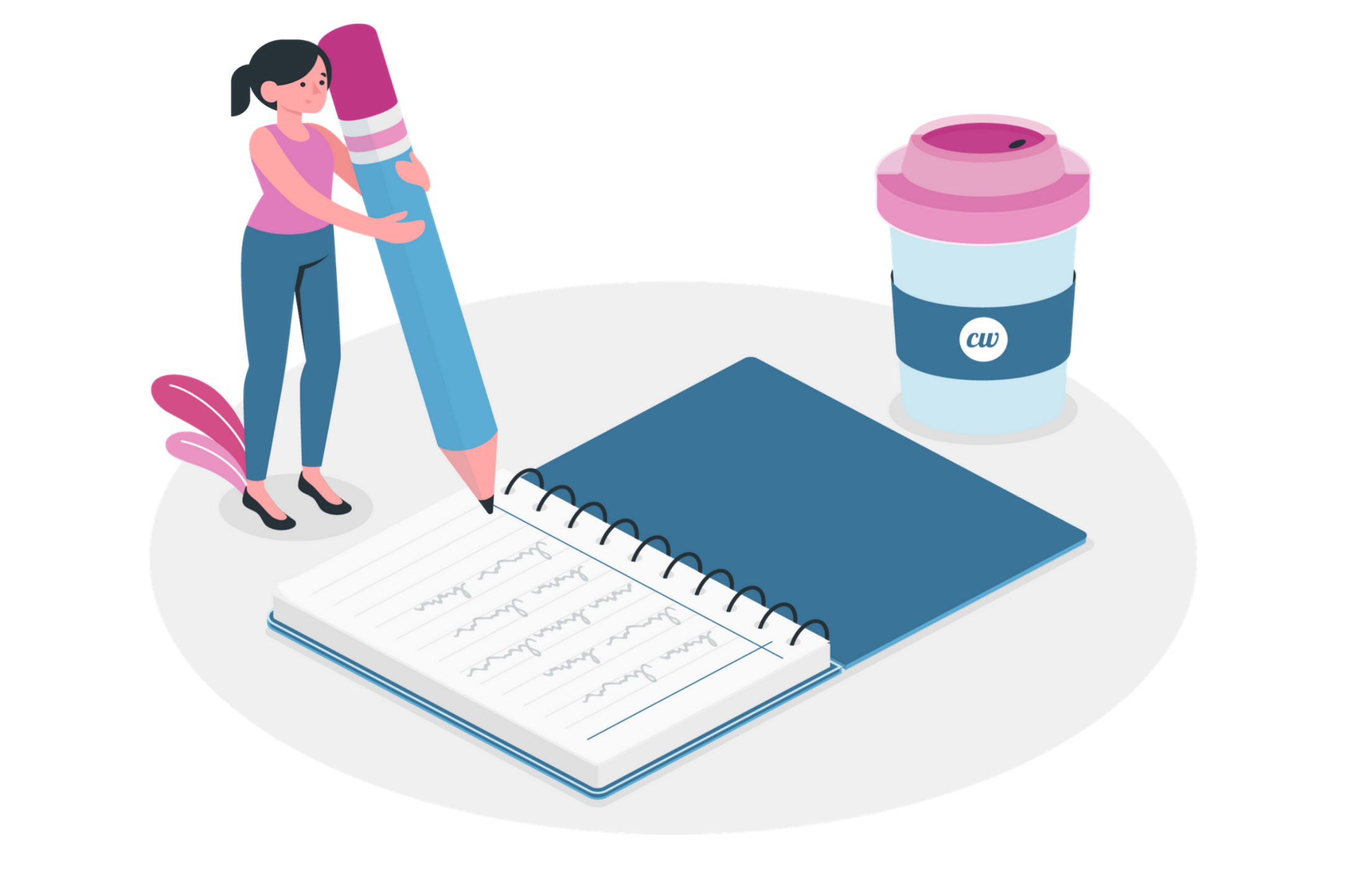 Beyond the topic, you need to consider what format you want for the podcast. In general, here are some of the most popular podcast formats:
Informative: Pick a topic each week and deliver value to your listeners. This type of podcast helps set you up as an industry leader.


Interview: You as the host, with a different guest each time. This type also delivers value, and allows you to build important connections and relationships with other people in your industry.


Conversational panel: Like an interview, but these tend to have multiple hosts that remain the same each week. People love to listen to these for the variety in opinions on the same topic. Think The View, but in audio format.


News recaps: Depending on your industry, you can do a news recap type of podcast. Why would people listen to this when they can get their news on the news? It's all about you, baby. They listen for your commentary and personality.


Fiction storytelling: These tend to work better for non-business podcasts, but let's include it anyway. This type is entertaining, and can build an audience that keeps tuning in each week to follow along.


Nonfiction storytelling: Similar to fiction, nonfiction stories typically focus on history, true crime, ghost stories. They are just as entertaining as fiction stories, and with the right narrator, listeners will keep tuning in.
Step 2: Pick a name for your podcast
Next up- your podcast's name. If you already have an existing brand, you can simply name your podcast after your business.
Alternatively, you can venture out a little, but make sure your existing audience can link the podcast name back to your business.
Step 3: Create your summary and cover art
As you can see, we're building the backbone for a strong podcast.
Now that you have the topic, the format, and your name, you can start to create your podcast summary. This is the little blurb that appears in the podcast directories. Like the description you put in your social media profiles, this little summary is important. Creating a summary that accurately describes your podcasts tells people what to expect and gets them excited to listen.
You will also want to create your cover art. Like your summary, it's what people will see when they're browsing for podcasts. Like the cover of a book, it's the first thing people see if they're organically discovering your podcast. It should be representative of your podcast and your brand, and the podcast name should be easy to read.

Step 4: Pick your recording equipment
You don't need fancy equipment to record a podcast. At the very least, you need a computer with Internet access and a microphone. If you have some money to spend, invest in a good-quality microphone that will help reduce outside noise and increase the sound quality of your voice.
For recording software, you have a couple of options. You can simply record your audio on Zoom and clean it up in an editing software.
If you want something a bit more professional, you can use Audacity or GarageBand (only available on Mac or iOS) to record.
Step 5: Create your intro and outro
We know, you're itching to get to the actual recording. Hang on for a few more tips! You've picked your equipment and means of recording. Before you start recording your actual episodes, you'll need to record an intro and outro. Make it good because you will use it on all the episodes.
Your intro and outro can have music or not. It's really up to you, but keep in mind that jingles are used for a reason. They're catchy!
Record an intro that tells people who you are and what to expect from your episodes. The outro can be a general wrap-up that includes something inspiring or a call to action. Look for royalty-free music that you can use as a background to your audio.
Step 6: Record your first episode!
It's the moment you've been waiting for. You're set up to start recording. If you decide on an interview format, of course, you need to secure your guests and schedule your interview times before this step.
Beyond that, get ready to record! Find a quiet space and time. Allow yourself extra time to record, especially on the first few podcasts. There will always be some mistakes, and that's okay. Listeners aren't expecting you to be perfect. They want to connect with someone who is real.
Step 7: Edit your episode
Once you're satisfied with the audio, you can start to edit it. Use Audacity or GarageBand to edit your audio. Cut out large gaps or mistakes. Fade out some background noise if needed.
Use the same software to piece together your episode. Add your intro and your outro. If you are interviewing someone, you can pre record yourself introducing the guest and add that in the editing phase as well.
Go through your entire episode to make sure you're satisfied before calling it finalized.

Step 8: Host your podcast
Now that you have a completed episode, you want to create a podcast feed. This is what will literally "feed" your episodes to the places you want to share your episodes.
Choose a reputable hosting service. like Libsyn or Podbean.
Step 9: Submit it to podcast directories
Lastly, you will need to submit the first show to the podcast directories of your choice for approval. Once you've been approved and the first episode is up, you can connect your Libsyn or Podbean account to automatically feed each episode to all your chosen directories.
We love written content here at ContentWriters, but we know there's more to content. Podcasting allows business owners to connect with audiences in another medium. It's a great mix of value and authenticity that makes audiences want to keep coming back for more. If podcasting is on your to-do list this year, use this guide to get started.


Corinne is a writer and blogging strategist, who specializes in finance and online business. After earning her BA in English, she began working in the fast-paced finance industry. After 6 years, she left it all behind and turned to her first love, writing. Focusing on valuable content that not only teaches and inspires, Corinne uses words to help businesses get the visibility they deserve online. She lives in Hawaii with her husband and two kids.