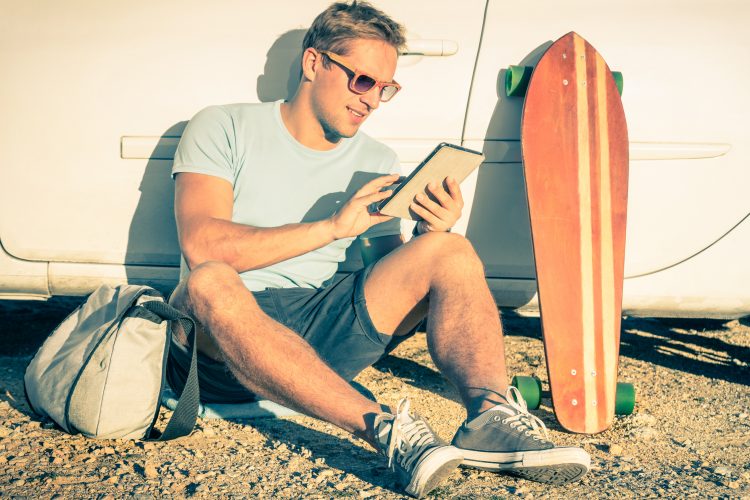 Everything Lifestyle Brands Need to Know About SEO
As a lifestyle brand, company, or website, you might think that the best way to get new and returning traffic to your website is through social media. While social media is and will always be a viable marketing channel for lifestyle brands, you cannot forget about SEO!
What Is SEO?
SEO, which stands for "search engine optimization," is defined as the process of using various techniques to improve a website's ranking position within search engine results.
Businesses and brands in the lifestyle industry can use SEO to get in front of specific audiences who are searching for products, services, tips, and advice. For example, if someone was searching for London travel tips and your website specialized in this area or had content dedicated to this query, your website would hopefully appear at the top of the search results.
Rankings on the first page of Google, Yahoo, and Bing do not happen overnight. It takes time, patience, and a whole lot of work. While there's an extraordinary amount to learn about SEO, the three main areas include:
Use of the proper/relevant keywords, phrases, and search terms
Link building
Writing and distributing quality content
Keywords
When we search for information online, we use specific keywords such as "best bakery in NYC" or "cheap flights." These terms need to be included throughout your content and website in order to be found online.
For instance, make sure you have the proper keywords integrated into the following areas of your website:
Page titles
Throughout main website content
Blog content
Image alt tags
Page and website URLs
Without keywords, it's nearly impossible for your website to rank highly when your audience conducts searches related to the lifestyle industry.
Remember to never overuse keywords and to always do keyword research before creating content or launching a new lifestyle-oriented website.
Link Building
Link building is the process of creating authentic relationships (via a link) with other relevant websites. These websites must provide ample value and information to your audience.
There are two types of linking: internal and external linking.
Internal links are links to other pages within your website, while external links direct users to other websites that have additional information related to the lifestyle topic being written about.
Creating these quality links shows Google, Yahoo, and Bing that your lifestyle website seeks to answer the user's question with as much information as possible. Search engines seek to satisfy the end user, not the websites that are attempting to get first page rankings.
With link building, you may think that the more links you have, the better. However, this is not the case in the eyes of a search engine. Focus your link building efforts on developing quality relationships with influential websites rather than mediocre links relating to irrelevant websites.
Valuable Content
Have you ever heard the phrase, "Content is King"? It's true, especially for lifestyle brands. To rank higher on search engines, you need to prove to Google, Yahoo, and Bing's ranking algorithms that you provide internet users with accurate and timely information related to their search queries.
How do you accomplish this? By creating exceptional content!
Whether you create tutorial videos or long-form written content [*** I would change this to a link to the recently-completed post regarding long-form content — Job 161185.  Also, the word "long-form" should be included in the link] such as news articles, your lifestyle brand needs to leverage content in order to rank higher on search engines.
All forms of content should contain the proper keywords that your audience is searching for online. These keywords can be integrated into the following areas:
Video descriptions and/or transcriptions
Image alt tags
Blog/article content – including body content and headers
Blog/article page titles
Presentation descriptions and/or transcriptions
But the key to creating high-quality, rank-worthy content is to have a team of dedicated industry writers on your side.
At ContentWriters, we pair specialized writers with your lifestyle brand to generate the best types of content for your company. This can include:
When you're ready to improve your rankings, start by ordering your first piece of exceptional content from our team of lifestyle industry writers.


Anne is a copywriter and digital marketing specialist currently residing in the Greater Nashville area. Originally from New England, she leverages her three top talents (writing, marketing, and coffee consuming) for businesses and brands of all sizes across the globe.
Anne is a 2013 Marketing Communications/Advertising graduate from Western New England University in Springfield, MA. She credits her launch into writing to her legendary elementary school poem about pizza that wowed the judges and won the creative writing award in her school district.
When not writing or working on marketing campaigns, you can find Anne at a coffee shop, exploring somewhere new, or training in martial arts as a 3rd degree black belt.