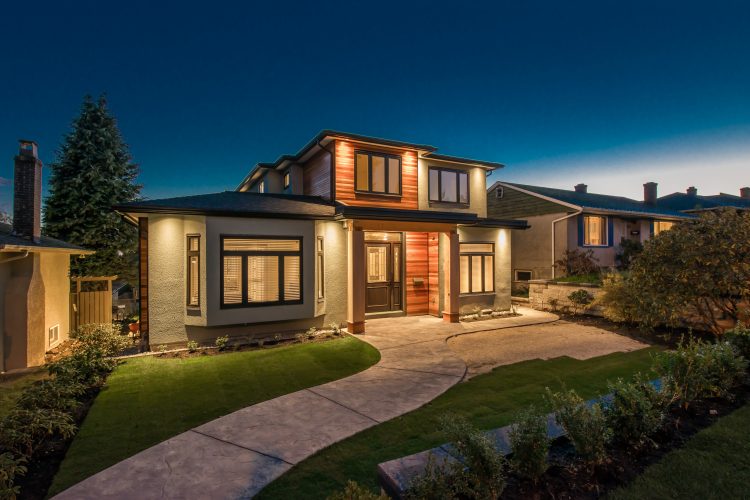 Custom Home Builders: 5 Ways to Pump Up Your Marketing Strategy
Your first priority as a custom home builder is clear: to build quality homes that satisfy the needs of your customers. And that's the part you enjoy most. You know how to listen to your customer and how to get the job done. The result is exceptional homes and happy homeowners.
So, how do you find your customers? You might find this task to be harder than building the homes. How do you reach your target customers without spending huge amounts of money on print and television ads?
Online marketing could be the answer. Today's consumer has learned to tune out traditional advertising methods. They simply go to their computer and start researching everything, including homes and home builders. To launch an effective marketing campaign online, it's important to understand what draws the interest of your targeted customers. How do you connect with them?
Here are five tips that will give your online marketing a boost:
1. Increase Search Engine Ranking of Your Company Website
Search Engine Optimization (SEO) is a science all to its own, but there are a few simple steps you can take that will help your website appear on the first page of a search engine (like Google) for a given keyword phrase.
First, think of a phrase that your potential customer might type into the search engine field…like 'custom home builder in Hometown, NJ.' Now, make sure that phrase appears in the title of one or more of your website pages. Also include the phrase in the content on your homepage. You might even write an article about the homes you build in Hometown, NJ, including the search phrase in the article title, and post it on your blog.
There are other SEO tactics, but keyword placement is a good start. If you're having trouble ranking on the search engine pages, you can always hire an SEO Consultant to do a thorough evaluation of your website.
2. Include Case Studies and Photos on Your Website
A case study is a testimonial told from the customer's perspective in story form. This can be a powerful tool in your marketing plan. It can be a written document or an embedded video under a 'Customer Stories' section on your site. Anyone visiting your website will be interested in hearing what your past customers have to say about their experiences working with you. Photos complete the picture with visual proof of your home-building expertise.
3. Create an Email Newsletter
Email marketing will help build and nurture relationships with potential customers and website visitors who aren't quite ready to build a home. Add an opt-in form to your website pages (in the sidebar or header) that offers a free report in exchange for the visitor's email address. Make sure the report provides value, such as a list of custom design features your homes offer, or the top ten questions your new customers ask before building a new home (and your answers to those questions).
Send an email to your list of prospects every month. Provide updates on new homes you've built and discuss home-building industry news. Keep the emails casual and personal—your subscribers could turn into customers as a result of your efforts to stay in touch.
4. Take Advantage of Social Media
It's not easy to manage social media accounts while running a business, but it's a critical part of any marketing strategy. Your website should have easy-to-find icons that encourage 'sharing' and allow easy access to your social pages. Facebook, Twitter, Instagram, Pinterest, and Google+ are the big players. LinkedIn is also a valuable resource for new business contacts and leads.
5. Add High Quality Content to Your Website
Compelling, informative content is essential to the success of your online marketing plan. You can create a blog, write articles, embed videos and infographics—all will serve you well. The benefits are two-fold: Your site visitors will see you as an authority and a reliable source of useful information, and the search engines will reward you with higher rankings on the search results pages. Both are a big win for your business.
Online marketing is effective and profitable when done correctly. The key is in the value you provide to your website visitors. If you need help creating case studies, articles, blog posts, or email newsletters, head over to ContentWriters.com. Our professional writers are always ready to assist.


Don is a copywriter and web marketing specialist currently residing in Austin, Texas. His professional career began with a degree in Chemical Engineering from Texas Tech University, but a restless curiosity led him to Los Angeles where he built a successful real estate career that lasted 10 years. His Texas roots eventually pulled him back to Austin where he enjoys writing, cooking, and watching the sun set over Lake Travis. He loves to ski in Colorado in the winter, hike and bike in the summer…with laptop in tow wherever he goes. Always writing with joy and gratitude.