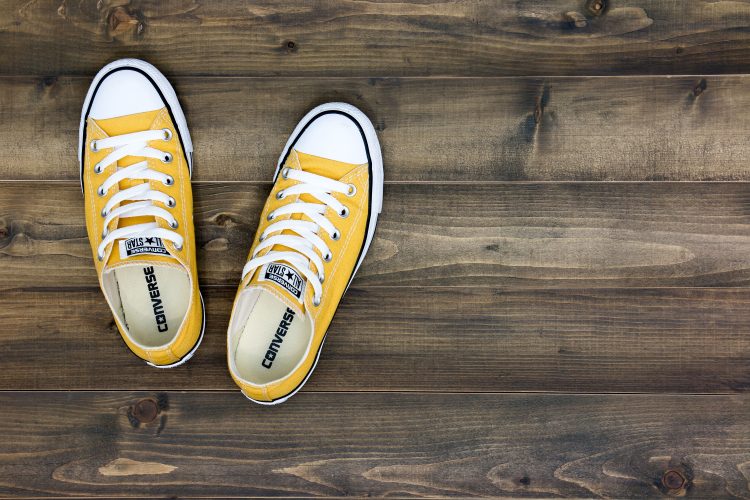 How Converse Accomplishes a Multi-Generational Marketing Strategy
Every generation has owned a pair of Converse shoes at some point in their lifetime. I've been wearing Converse shoes since middle school. I even wore a pair at my wedding (who wants to deal with heels?) Whether your parents flaunted Converse back in the day or your favorite celebrity dons a pair today, the company continues to appeal to multiple generations.
With such a diverse customer age range, Converse relies on a multi-generational marketing strategy to appeal to the masses. Thanks to today's technology and promotional strategies, they are able to target specific marketing messages to each subsection of their customer base.
The History of Converse
The legend of Converse shoes begins back in the early 1900s when Converse Rubber Shoe Company produced the Converse All Star shoe in 1917 as basketball was skyrocketing into popularity. Chuck Taylor, an icon in the world of basketball, first laced up a pair of All Stars in 1918. After Chuck joined Converse in 1921 and helped to perfect the basketball shoe, "Chuck Taylor" shoes began to be worn by players all across the nation. From then on, Converse shoes became directly associated with basketball history.
Around the 1970s, everyone wanted to wear athletic shoes. To stay on top with consumers, Converse developed new lines of shoes featuring various colors, patterns, and prints respective to different age group desires. This started the trend of Converse shoes as a style, rather than a functional athletic shoe.
With such a deep history, Converse works to preserve its iconic status within several generations.
Marketing to Older Generations
As you can see, the older generations have an emotional connection to the trendy shoe brand. To capitalize on this, Converse uses storytelling tactics throughout their marketing campaigns. Even though the storylines may not necessarily be directed at older generations, the stories seek to connect with the audience.
For instance, as part of the Forever Chuck campaign, Millie Bobby Brown narrates a video which looks at why characters in film wear "Chucks". The short video discusses how iconic characters, such as Marty McFly from Back to the Future, wearing the style of shoes symbolizes personal freedom, doing your own thing, or succeeding as the underdog. Even the way the video was filmed seeks to engage with older audiences, drawing on previous video production tactics and effects.
Marketing to Younger Generations
Today's youth look up to influencers, celebrities, and other individuals of status. As one of the many ways to connect with this audience segment, Converse utilizes influencers and celebrities in their campaigns. These individuals either partner with the brand, appear in campaigns, or flaunt the products on their respective social media profiles.
Recently, Converse has partnered with popular stars such as:
Pete Davidson
Millie Bobby Brown
Winnie Harlow
Maisie Williams
The brand also produces content with bands across genres to appeal to multiple young audiences.
While newer generations know Converse from their parents, continuing the awareness through famous personalities is the strongest way to reach younger audiences.
How Do They Reach the Various Generations?
The use of storytelling and connecting the brand with beloved celebrities is apparent in marketing strategies geared toward both generations. However, each generation prefers different social media platforms, devices, and trends.
As with most brands, the Converse brand is apparent on several social media platforms including Facebook, Instagram, and YouTube. Each of these platforms provide brands with ad targeting capabilities, which allow brands to serve certain audiences content. While ad targeting isn't a new marketing technique, it is helpful when attempting to reach various age groups as Converse needs to.
Since the beginning, Converse has managed to create an unparalleled connection with consumers. To this day, the brand utilizes that connection with all generations.