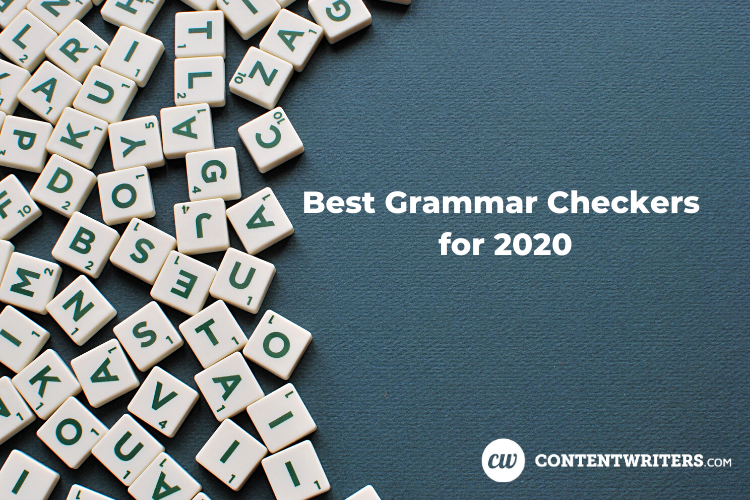 Best Grammar Checkers for 2020
Like it or not, regardless of what you do for a living, you will likely be expected to write and speak correctly whenever you communicate with others. The problem is, how do you know that the speech you're writing, the content piece you've been working on, the essay you are turning in, or the business email you are composing is 'correct'?
Writers and readers, rejoice! Thankfully, there are smart people out there who understand the importance of grammar and spelling for effective (and correct) communication and offer software to assist writers. Recognizing the difficulties that many people (including native speakers) have when writing-from emails and assignments to sales copy and formal reports, grammar checkers help you check your work, make sure it's error-free, and deliver only your best (and grammatically correct) written word forward. The only challenge is knowing which of many different available options to choose.
We've canvassed content writers, marketers, journalists, students, and professionals from many fields to get an idea of what people from different industries look for when it comes to assistance with grammar-checking written text. Here are our picks for the best grammar checkers for 2020.
1. Ginger

Ginger has a pretty comprehensive suite of services. It comes with a basic grammar checker that catches grammatical errors of all types, including punctuation mistakes, subject-verb agreement, and issues with sentence structure and style. It also runs seamlessly with Facebook, LinkedIn, Gmail, WhatsApp, Twitter, Slack, and more – basically, take it anywhere you work to quickly and easily catch and fix mistakes as you write.
What we liked about Ginger is that it goes beyond simple grammar fixes and helps you improve your productivity by providing quick access to a number of language tools, including translations, definitions, synonyms, and a sentence rephraser feature. The rephraser can help you come up with a better way of saying the same thing if you find yourself at a loss for words.
Key Features:
Grammar checker: Easily identify mistakes and with one click, replace errors with the correct text.
Sentence rephraser: Contextually consistent sentence alternatives help you change your use of words and introduce some variation to your writing.
Translations: Download the translation tool to quickly and easily translate text from English to over 40 different languages.
Dictionary: Look up words as you write to make sure you are using the correct word(s) and avoid embarrassing mistakes, including common malapropisms.
Text reader: Want to know what your text sounds like when it's read aloud? Just click the text reader tool and Ginger will read out everything you've written. This tool is great for learning word pronunciations as well.
Personal trainer: Improve your writing by learning from your mistakes. The personal trainer feature provides you with online tests that are customized for you based on the types of mistakes you most commonly make.
2. Hemingway App

The Hemingway app has been around for a long time – and rightly so. It was a pioneer in the online grammar-checking space, and it has a clean and intuitive interface that is a pleasure to use. All you have to do is paste the text you want to check into the editing box (or type in it, if you prefer) and the app will automatically highlight issues and tell you how easy, or hard, words and sentences are to read. What we really like about the Hemingway app is that it assigns your text an overall readability score so you know how easy it is for people to read your writing.
Key Features
Readability scoring: Real-time highlighting of potentially difficult words and sentences, along with adverbs and passive voice.
Great UI that is easy to use and understand.
Install the desktop app for seamless integration with your writing workflow.
Encouragement to create a well-written and structured text that is clear, concise, and effective.
3. ProWritingAid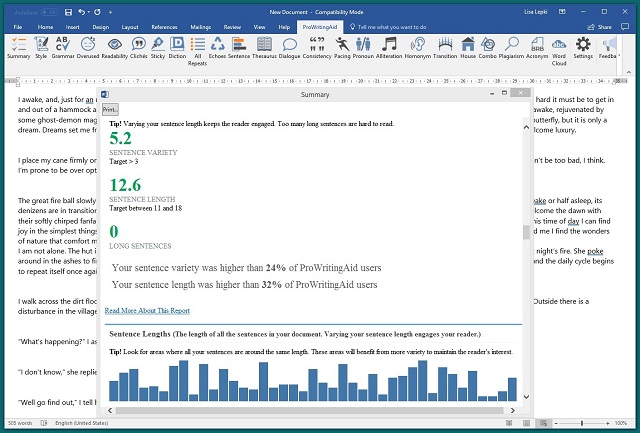 All grammar checkers aim to do the same thing: help users improve their writing. All of them can catch basic grammar mistakes. Some (like Ginger) offer additional services such as integration with a translator and an online dictionary. Some have a few bells and whistles that are a little more advanced, such as Grammarly, which comes with a plagiarism checker (much like Blackboard's SafeAssign, both of which we discuss later).
What makes ProWritingAid a little different from the competition is the resources it provides you with to check and improve your writing. Like the other alternatives reviewed here, it too has a built-in style suggestion tool that can help you write more succinctly by replacing redundant words and alternate your use of vocabulary, and it also provides you with synonyms so you can pick better words than those that first come to mind. It also does a great job of explaining why a highlighted word or phrase is incorrect, so you can make the necessary adjustments to your text. On top of all that, ProWritingAid sets itself apart with in-depth writing reports as well as access to videos and quizzes that make using the app not just interactive and great for learning from your mistakes, but a lot of fun as well.
Key Features
Reporting: Don't just fix mistakes; get a better idea of the kinds of errors you most frequently make, from overusing words and using clichés to alliteration and issues with diction- all in a comprehensive report for each writing piece you audit.
Integrations: Works with Windows, Mac, Google Chrome, Google Docs, and MS Word.
Basic checks: Perform all of the basic checks you can with other tools, such as identifying mistakes, looking up synonyms and word meanings, and seeing detailed explanations of why a mistake is a mistake.
4. Grammarly

Grammarly is a recognized leader in the grammar checking space. It works wherever you probably work, from Google Docs, Gmail, Yahoo, Messenger, and Slack to Jira, Salesforce, Medium, Facebook, Twitter, LinkedIn, and more. It comes with a nifty plagiarism tool that scans billions of web pages to identify work that was copied, and it has a number of advanced features as well, such as a tone detector that can help ensure you sound to your reader the way you want to sound. This makes Grammarly particularly useful in settings such as offices and in online forums where tone—not just what you say, but how you say it—matters.
The SafeAssign plagiarism checker is similar to that of Grammarly, but it is designed for use with students and in classroom settings. Unless you specifically want to check the work of someone against existing online content in an effort to promote proper citation of sources, Grammarly does it all and can be used by students, professionals, and everyone in between.
Key Features
Grammar checking: As expected, you can check spellings and punctuation, catch common grammar issues, identify mistakes, see suggestions, and quickly review your work.
Tone detector: Review your text to make sure it sounds just right to the intended recipient; Grammarly can check for tones ranging from surprised, concerned, and curious to disapproving, regretful, accusatory, and more.
Easy to use: Works pretty much everywhere!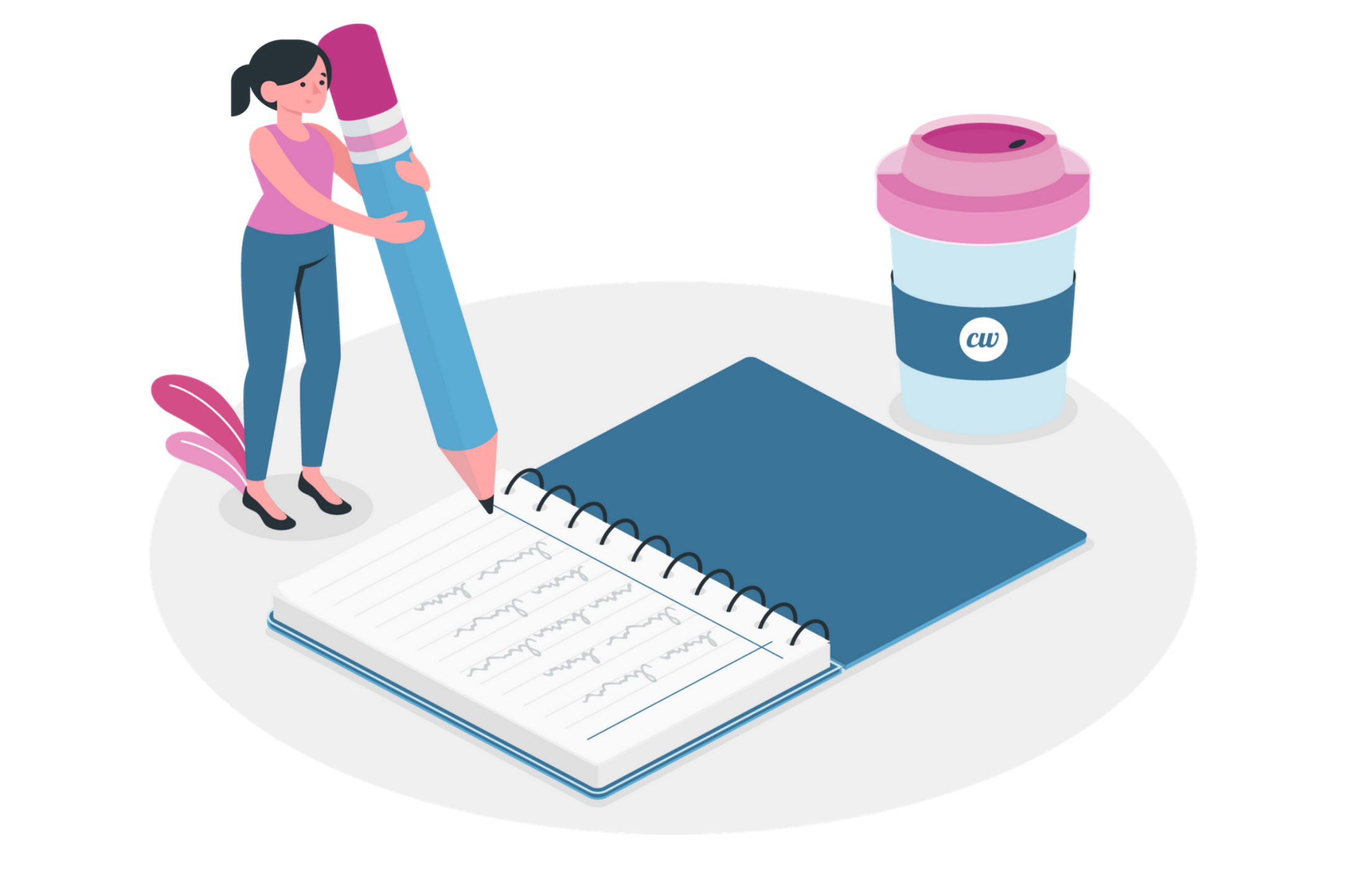 The Bottom Line
Many of today's free online grammar checkers use advanced AI along with basic grammar rules to improve your writing. The grammar rules help identify issues as they come up, and the AI can help with things like tone and context. You can even get word alteration suggestions based on your overall writing style. Most of the apps here are available both as standalone desktop apps and as plugin or browser extensions. Plus, many of them also work on popular team, social, and productivity apps including Slack, WhatsApp/Messenger/Facebook, Twitter, and Google Docs.
If you want detailed reports on how your writing changes over time, go for ProWritingAid. If you just want to check your work as you type to make sure it's error-free, then go for Grammarly or Ginger. If you only occasionally check your work for grammar errors and want to know how your work would read to a specific audience, then the Hemingway app would be best.
All of these apps do a pretty good job of catching basic grammar issues and helping you compose text that is clear and easy to understand, so if you use any one of them for your writing in 2020 and beyond, you're in good hands.


Saad is a native English-speaking professional with ~10 years' writing experience. He specializes in writing content for the high-tech, financial, blockchain/cryptocurrency, healthcare, education, and government sectors.