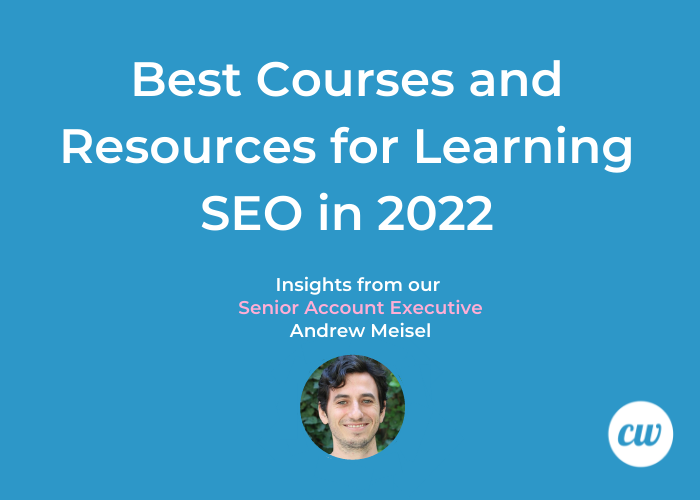 Best Courses and Resources for Learning SEO in 2022
For many marketers — myself included — learning about search engine optimization (SEO) can be a bit overwhelming. It's almost like trying to learn a new language.
But like learning a new language, expanding upon your SEO knowledge can open up great new opportunities. With this new-found knowledge, you can find a role on an SEO or marketing team, work with an SEO agency/ partner (and understand what they are telling you), help grow your small business, and so much more.
What are the best SEO courses for 2022?
What's cool about SEO is that there are relatively few barriers to entry. There are many online courses and resources for anyone trying to sharpen their skills or learn the trade, many of which you can find for free.
Here are four courses that you should consider (+ a few bonuses at the end):
Growth Skills SEO Course


Growth Skills defines its popular SEO courses like this:
Take full video-based Search Engine Optimization courses with assignments, quizzes, and real-life projects; to learn all aspects of SEO and Content Marketing.
If you're interested in learning more about SEO, Growth Skills SEO courses are worth considering. In addition to video modules concerning all aspects of SEO, there are assignments and quizzes to keep you on the ball.
One of the benefits of this course is that you get to real-life projects, which offer practical use opportunities. And, of course, you'll have all the help you need along the way.
Additionally, I liked the way the 101 course highlighted different case studies and success stories, showing what changes clients made and noting their results.
There's no shortage of SEO courses to choose from, but Growth Skills should be at or near the top of your list. Start with SEO 101 if you're a beginner. It's packed full of value for only $9.99.
HubSpot Academy SEO Certification Course


HubSpot is definitely one of the big names when it comes to SEO, content marketing, and digital marketing in general. For that reason, the HubSpot Academy SEO Certification Course is great for beginners and advanced SEO professionals alike. Plus, it's free.
Here's a breakdown of the course:
6 lessons
26 videos
5 quizzes
2:24 hours
The course focuses on three key areas:
How to evaluate and improve your website's SEO
How to safely build backlinks to boost search engine results for your target keywords
How to use keyword research and reporting to improve performance
One of the top features of this course is its focus on both Google and Bing. Yes, Google is the top dog in the search engine space, but there's plenty of traffic to be discovered by optimizing your website for Bing (among other search engines).
The six lessons in the HubSpot Academy SEO Certification Course include:
SEO Basics
On Page and Technical SEO
Keyword Research for SEO
Link Building for SEO: Scaling Your Backlink Strategy
Optimizing Your Website for Rich Results
SEO Reporting
There's a reason why HubSpot is one of the biggest brands in the inbound marketing space. If you're seeking an SEO course to up your game, you can't go wrong with this one.
SEO Training Course by Moz


Speaking of top names in the SEO space, Moz has long been a leader. The company considers its courses "the fastest ways to learn SEO." And they may be right about that.
Rather than offer one SEO course, Moz has several for you to choose from. Four of the most popular include:
SEO Essentials Certification
SEO Competitive Analysis Certification
Technical SEO Certification
In Real Life: Local SEO Tactics
If you're seeking a thorough course that touches on all things SEO, the SEO Essentials Certification is a good jumping-off point. For more specific help, such as in the area of technical SEO or local SEO, Moz has other courses to suit you.
With a higher price tag than most courses — such as $595 for the SEO Training Course by Moz — Moz is considered a premium provider in this space. If you're okay with making a large initial investment, you'll find any course from Moz well worth the money.
Semrush Academy

Taught by Brian Dean of Backlinko fame, this free online course focuses solely on content-led SEO.
The course is designed specifically for individuals who want to create high-quality content designed to reach the top of Google. It includes an in-depth series of video tutorials, worksheets, and tips aimed at helping you create and distribute industry-leading content.
Here's a closer look at what the course entails:
28 hands-on video lessons
4 hours of on-demand study materials
Quizzes to test what you've learned
After the course, you have the opportunity to take the content-led SEO exam and earn a certificate from Semrush.
Twitter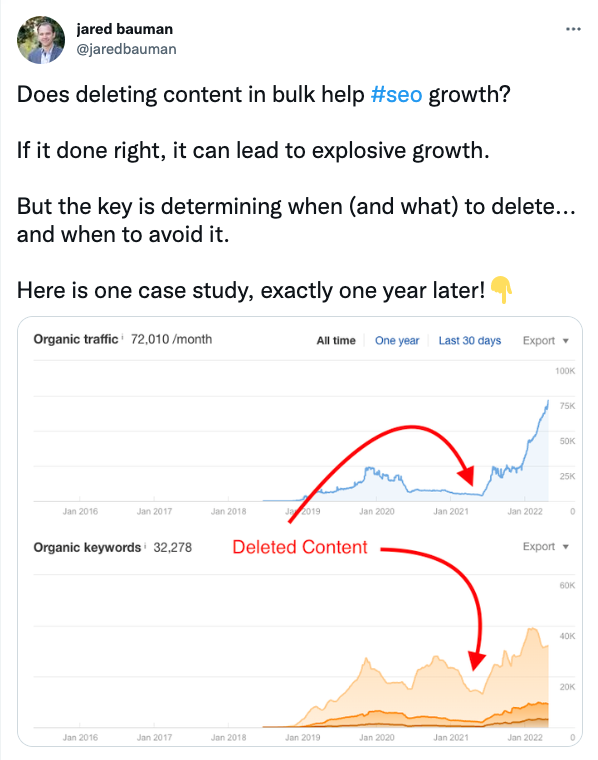 You can learn a lot about SEO by following some gurus and scrolling through Twitter. For example, I came across this awesome case study about deleting content.
Here are the best accounts to follow on Twitter for SEO tips:
While you can start with these seven accounts, you'll soon discover there are many others worth following. Continue to add to your list so you have access to the best SEO content shared on Twitter.
The ContentWriters Blog
If you're not quite ready to take a full-blown SEO course, or you want to stay current with the latest happenings from a content marketing agency's perspective, add the ContentWriters blog to your daily reading list. Some of the helpful content you'll find includes:
And that's just the start!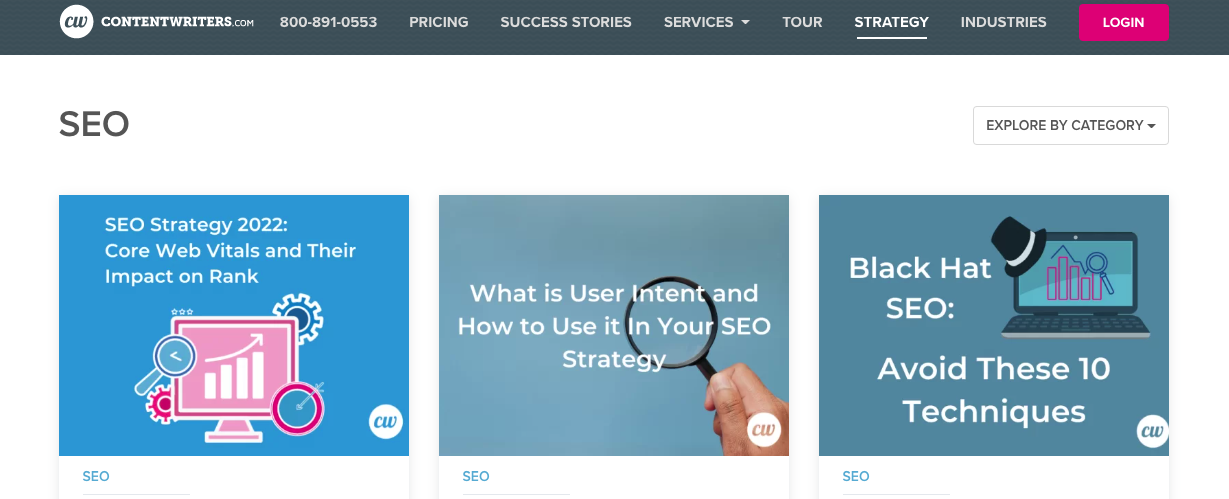 Summary
These are just some of the great courses and resources for learning search engine optimization in 2022.
Yes, there's a lot of information to take in. And yes, you will face challenges and frustrations along the way. But after taking any one of these courses, you'll find yourself moving in the right direction.
When combined with other resources — such as social media and industry-specific blogs — you have everything you need to make informed and confident decisions regarding your website's SEO.
What are your thoughts on these SEO courses and learning resources? Would you add any others to the list?


Andrew is the Senior Account Executive at ContentWriters and has been with the company for over 4 years. In that time, he has worked with marketers and search engine optimizers to build digital marketing strategies, scale their content operations and ultimately drive traffic and revenue for their businesses. Andrew also leads business development at the company, and has helped ContentWriters expand into industries such as eLearning and eCommerce.